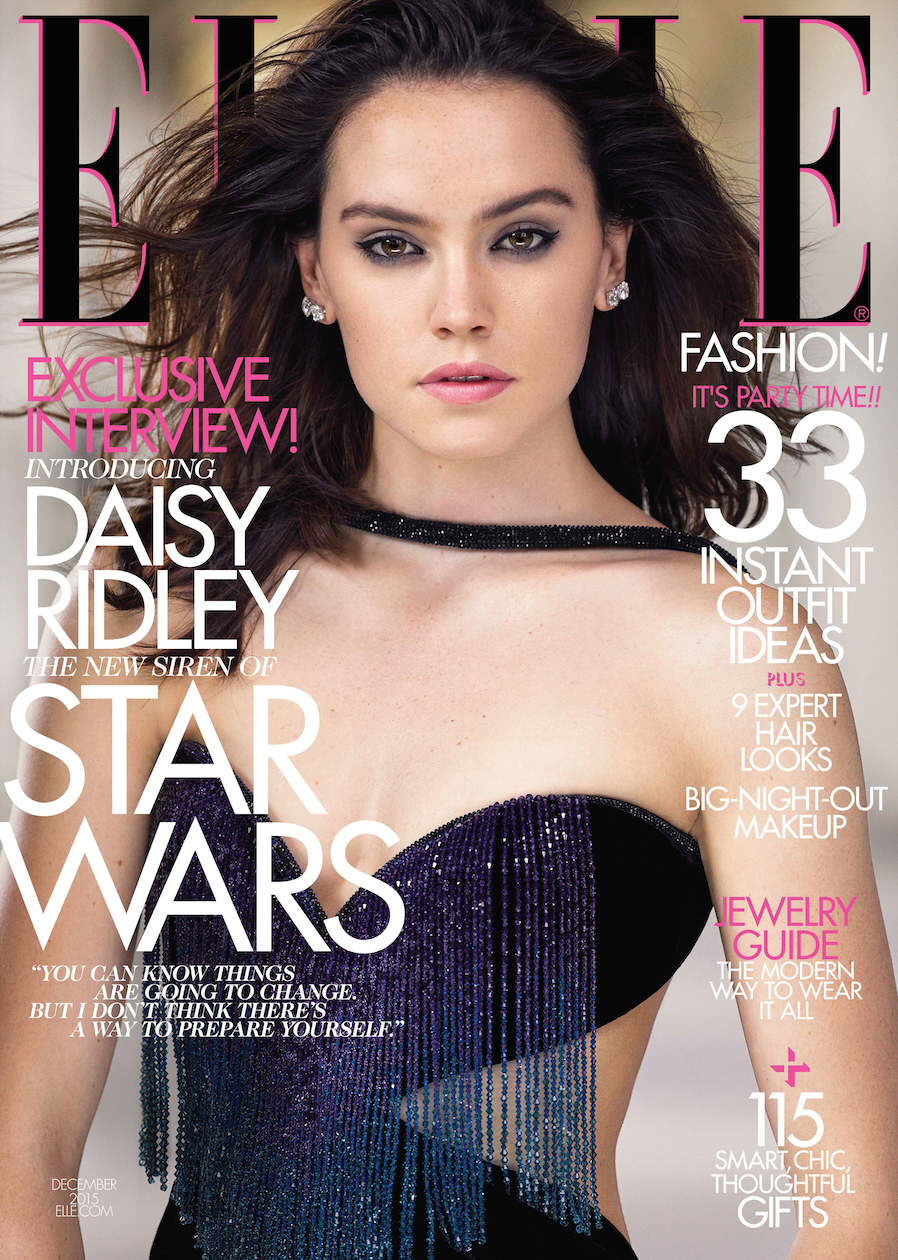 It just hit me like a ton of bricks: Daisy Ridley, the young star of Star Wars: The Force Awakens, looks a lot like Tatiana Maslany, right? You can really see it on the December cover of Elle Magazine. Daisy obviously covers the new issue to promote Star Wars, and I think we should just prepare ourselves for the total onslaught of Star Wars coverage for the next two months. And beyond, probably. What I enjoy is that Daisy – and John Boyega too – seems really, genuinely happy to promote this film. There's no angst, no lip-biting, no attitude. She's just thrilled. She's excited. Here are some highlights from the interview:
How she prepped for Star Wars. "Lots of fish, legumes, and spirulina shakes," Ridley says—and three months of grueling training: five hours a day, five days a week at the gym plus stunt practice at London's Pinewood studios. "It became my solace," she says of a fitness schedule she's largely maintained in order to stay in Rey shape for reshoots, as well as the next, soon-to-film sequel in the series. "Because it's the only thing structured in my life right now. Training is sort of a therapy session, I guess."

She's good at keeping secrets: "I couldn't tell any of my friends. I told my mum and my sisters— then my sister told her boyfriend, and my mum told her friend. I was like, 'Great, guys—you are great.'"

She's prepared to die for Star Wars: "We were told about this scorpion in Abu Dhabi that, if it stabbed you, you needed treatment within half an hour. There was this bit where I was lying in the sand, and if a scorpion got me, the nearest hospital was an hour away. So I was like, I could die right now. I could be dead in half an hour."

She thinks Rey is a feminist role model: "[Rey is] so strong. She's cool and smart and she can look after herself. Young girls can look at her and know that they can wear trousers if they want to. That they don't have to show off their bodies."
People make fun of JJ Abrams for being so obsessed with secrets with all of his films and shows, but I think in this particular case, the secrecy will probably work to Abrams' benefit. Still, I'm such a gossip, I would never be able to be involved with a JJ Abrams film. I would be on the set for two seconds and I would have to tell all of you what I saw and what I think the plot is going to be and all of that.
Speaking of, after the Japanese trailer dropped last week, people are developing some theories about The Force Awakens. Many feel that Rey is the daughter of someone we know. Like, she's Luke's daughter or maybe she's Han and Leia's daughter? What I keep thinking is… what if Finn/John Boyega is somebody's son too? Why couldn't he be Luke's son? Or better yet, why couldn't he be Lando Calrissian/Billy Dee Williams' son? BECAUSE OMG I WOULD DIE. And we haven't even talked about what happens if Luke has gone to the Dark Side now. And we also haven't talked about whether there's another set of twins in the mix. So many theories!!!!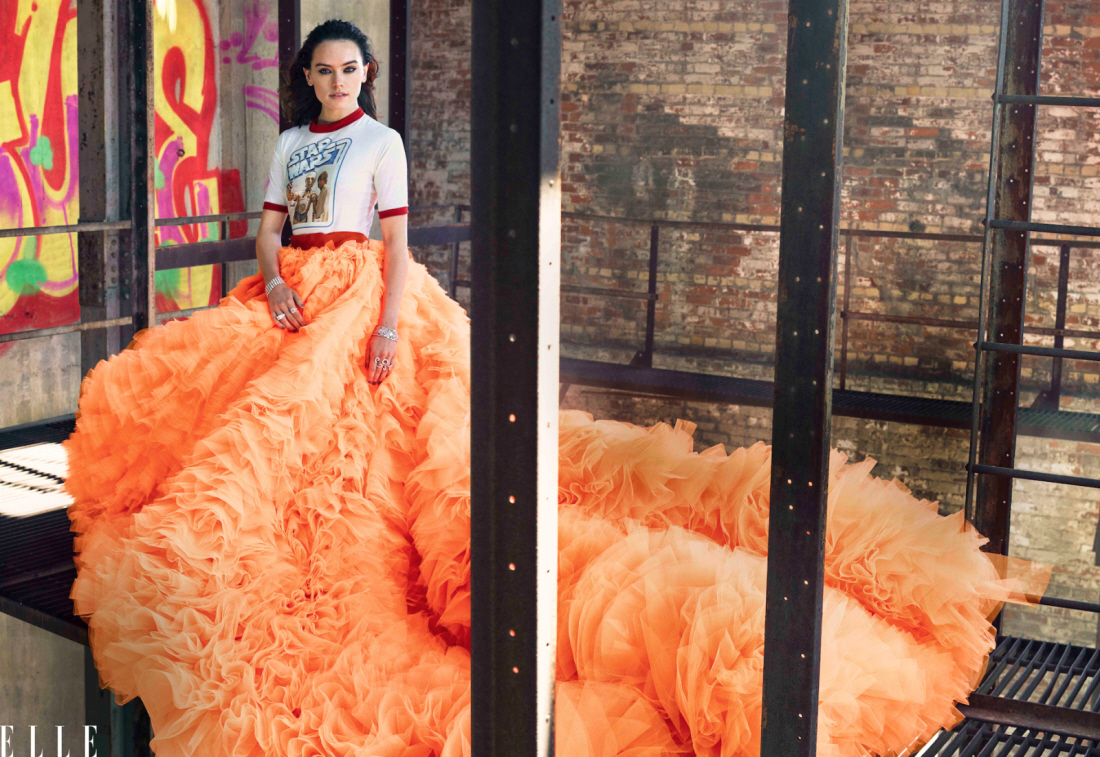 Photos courtesy of Mark Seliger/Elle Magazine.