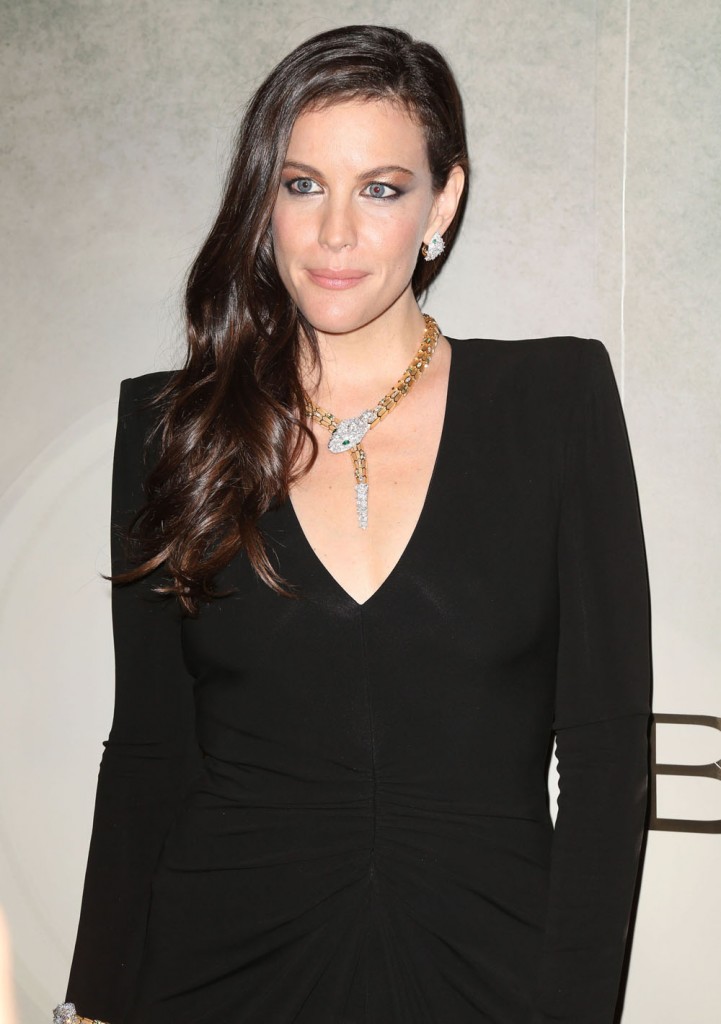 Liv Tyler, 38, has a new interview with Yahoo! Style. She's currently starring in The Leftovers, which is in its second season on HBO, and has a new indie film coming out next year called Wildling. Plus she just designed a clothing collection for British brand Belstaff, which I suppose is why she talking to Yahoo! Style. She also has a ten year-old son and an eight month-old son at home. She's described by the journalist as exhausted and she sounds like she has a lot on her plate. Liv is also thinking about body image when it comes to fashion and while she seems to hold herself back from saying that today's models are too thin, she does describe the models of the 90s as not "malnourished":
"I go through periods where I just want to wear sweatpants and a puffer coat, and I wish I lived in Maine where I grew up and I could just jump in the car and go to school," she says. "And then I stop myself and say, wait, you're so lucky you get to live in New York City and you have beautiful clothes. Pull yourself together."

"Samples are a size zero — they're so tiny," says Tyler. "I'm 5'10", a giant, and I wear a size 10 shoe. Sometimes I just have to settle for what fits." She says a sample came in the other day from a designer brand she often works with, and the bra looked like it wouldn't even fit her 10-year-old. "It was like a training bra," she says with a disappointed sigh. "But if I were 5'2″ and really petite [like a lot of actresses] I could wear those things."

Samples, she notes, weren't that small when she first started modeling. "If you look back at Helena Christensen or Christy Turlington, they were probably a 4 or a 6 — they had beautiful bodies, very lean, obviously, and gorgeous," she says. "They obviously took beautiful care of themselves — they weren't malnourished." Today, sadly, is a different story. "The girls walking the catwalk [now] are very, very thin and very tall," she says. But when I ask her what she thinks of that change, Tyler demurs. "I hate to make big statements because people just run with it and take it out of context," she says. "The whole industry has changed, it's hard to comment."

Like any woman, though, Tyler says, she has days when she wonders whether she should try harder to fit into certain beauty standards: "I'm looking at photos and thinking, wait, should I look like that? Do I need to do that? Do I want that?"

But Tyler always manages to find a way back to herself. "I've always felt this strange combination — a will to be myself and to keep what is authentic about me [juxtaposed with] this other side of my work, which is very much about beauty and physical appearance," she explains. "I think there is a lot of pressure [in Hollywood] to look the same, now more than ever. But I always try to remind myself of who I am, and stay true to that, to not compare myself to others."
Liv makes a good point about the sizes of 90s models vs. today. It would be nice to see more size 4 and 6 models in general, although of course today's sizes 4 and 6 are not what they were in 90s. It's interesting because the body size of the average person has increased while the models have gotten smaller. It's like high fashion keeps getting more unattainable.
Also, I made a similar point about sample sizes in a story yesterday on Lindsey Vonn, but I hadn't read this interview before I wrote that. I was just thinking about how actress's body images must be influenced by the fashion available to them and Liv spoke to that. Imagine being told that you could get free designer clothing straight off the runway as long as you were a certain (very low) size. It could be alternately infuriating and motivating, although Liv just seems introspective and thoughtful about it.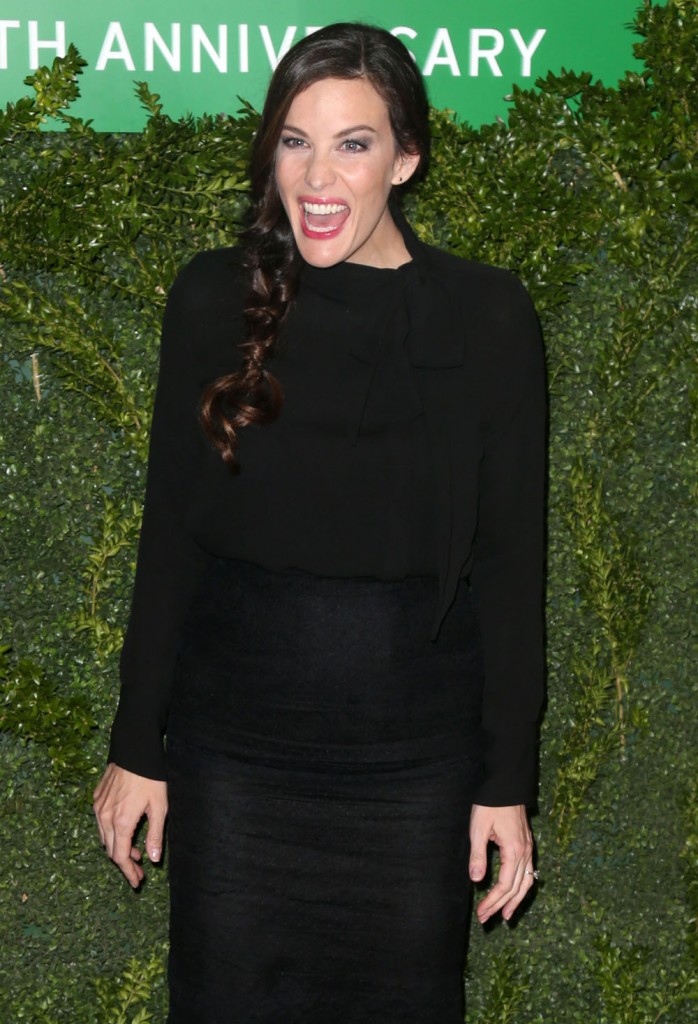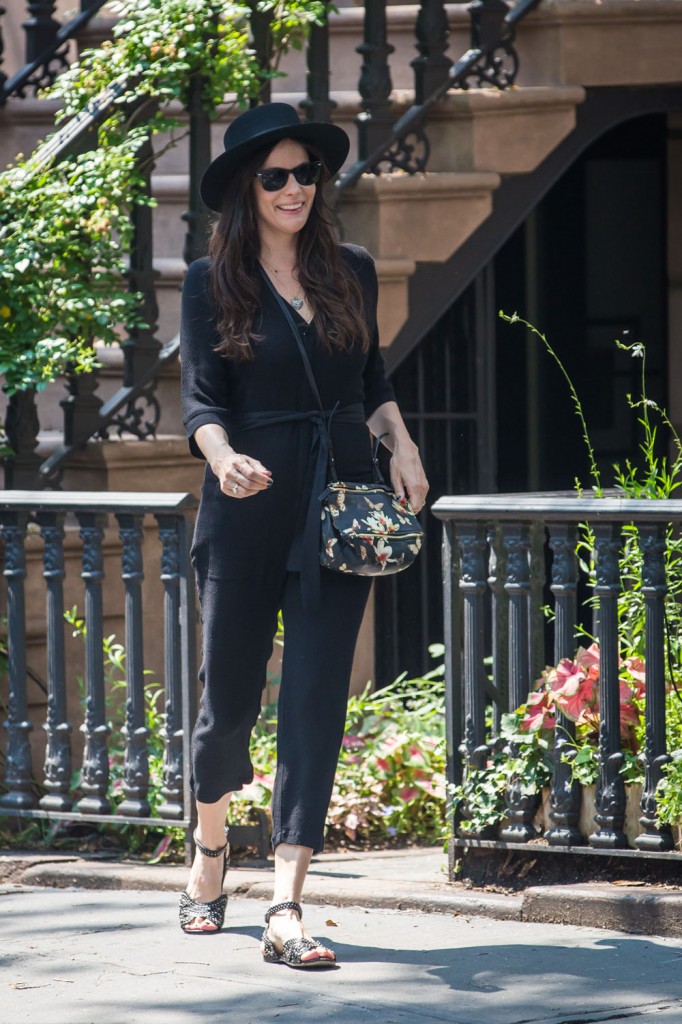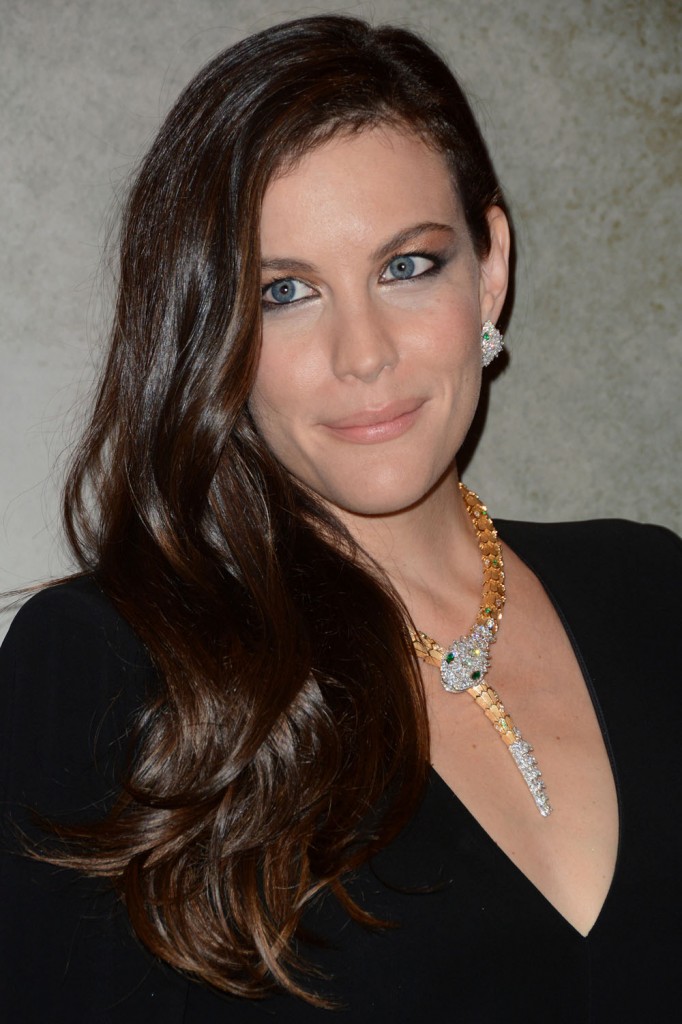 photo credit: WENN.com and FameFlynet