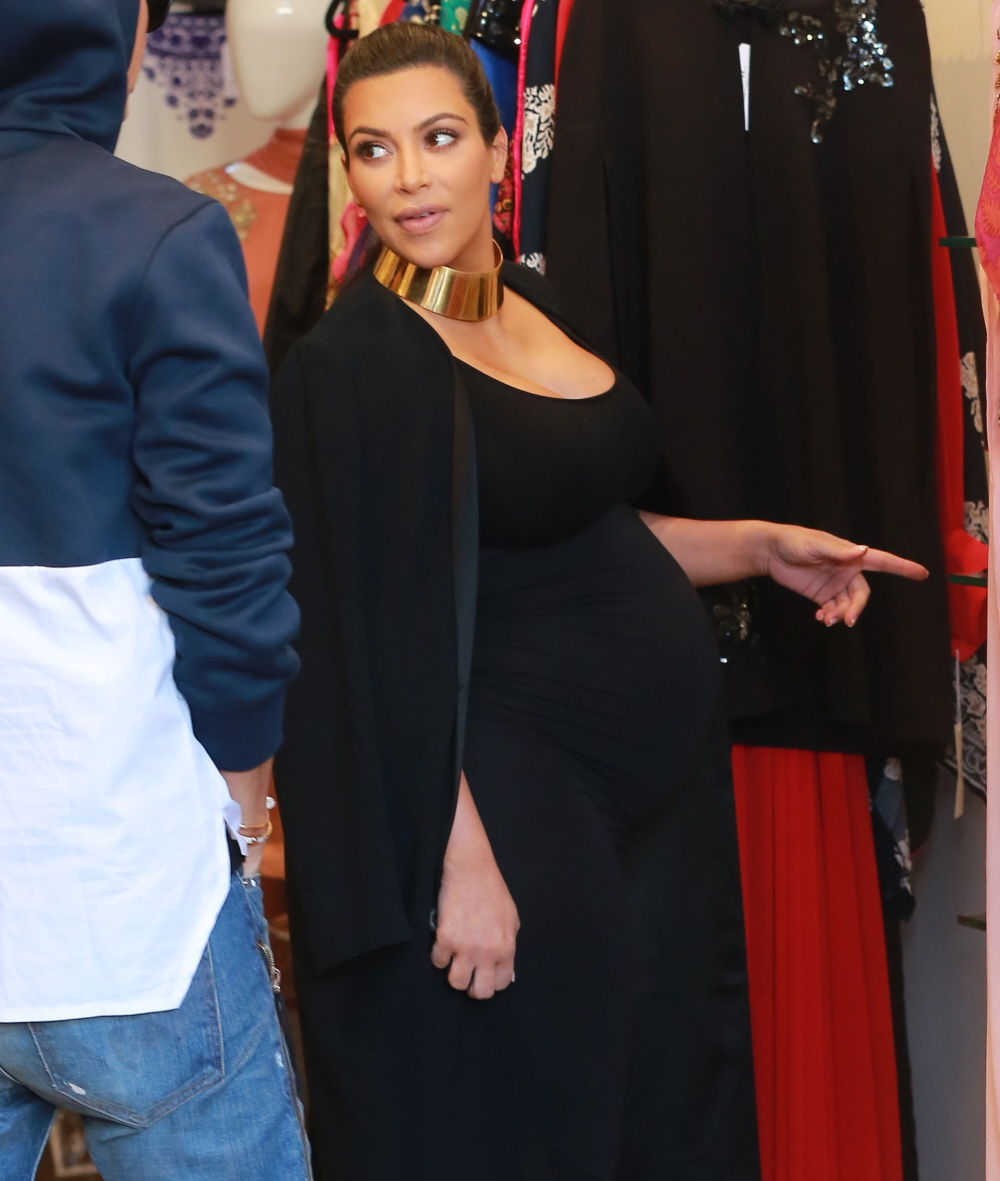 I have very clear memories of Kim Kardashian's first pregnancy and how uncomfortable she was and how uncomfortable she looked for months and months. During that pregnancy, Kim would often try to update her fans about how much weight she had gained, and numbers often seemed… low-balled, let's say. We found out later that she had preeclampsia and that some of the "weight" we saw was just swelling and water retention. During this pregnancy, Kim has seemed to be doing better – she's not flying as much, she's got a better fashion strategy and she's maybe taking better care of herself. So do you believe this?
Ok I'm 52 lbs up today….and I still have 6 weeks to go! I got my work cut out for me!!!! 💪🏽💪🏽💪🏽

— Kim Kardashian West (@KimKardashian) November 10, 2015
I think what throws people off about putting a number on Kim's pregnancy weight gain is that people don't realize how short she is. She's REALLY short. So, 52 pounds would conceivably look like this on Kim. Still, it feels like she's gained more, right? I'm not saying she's lying, I just wonder when she started "counting," you know? As Page Six points out, this is roughly the same amount Kim said she gained during her first pregnancy. And Kim still has more than a month to go! No matter what goes down with the birth (Kim might need a hysterectomy), I'm pretty sure that this kid will be her last.
These photos are of Kim out in LA with Jonathan Cheban on Monday. She needs to stop with the chokers, they are not flattering at all.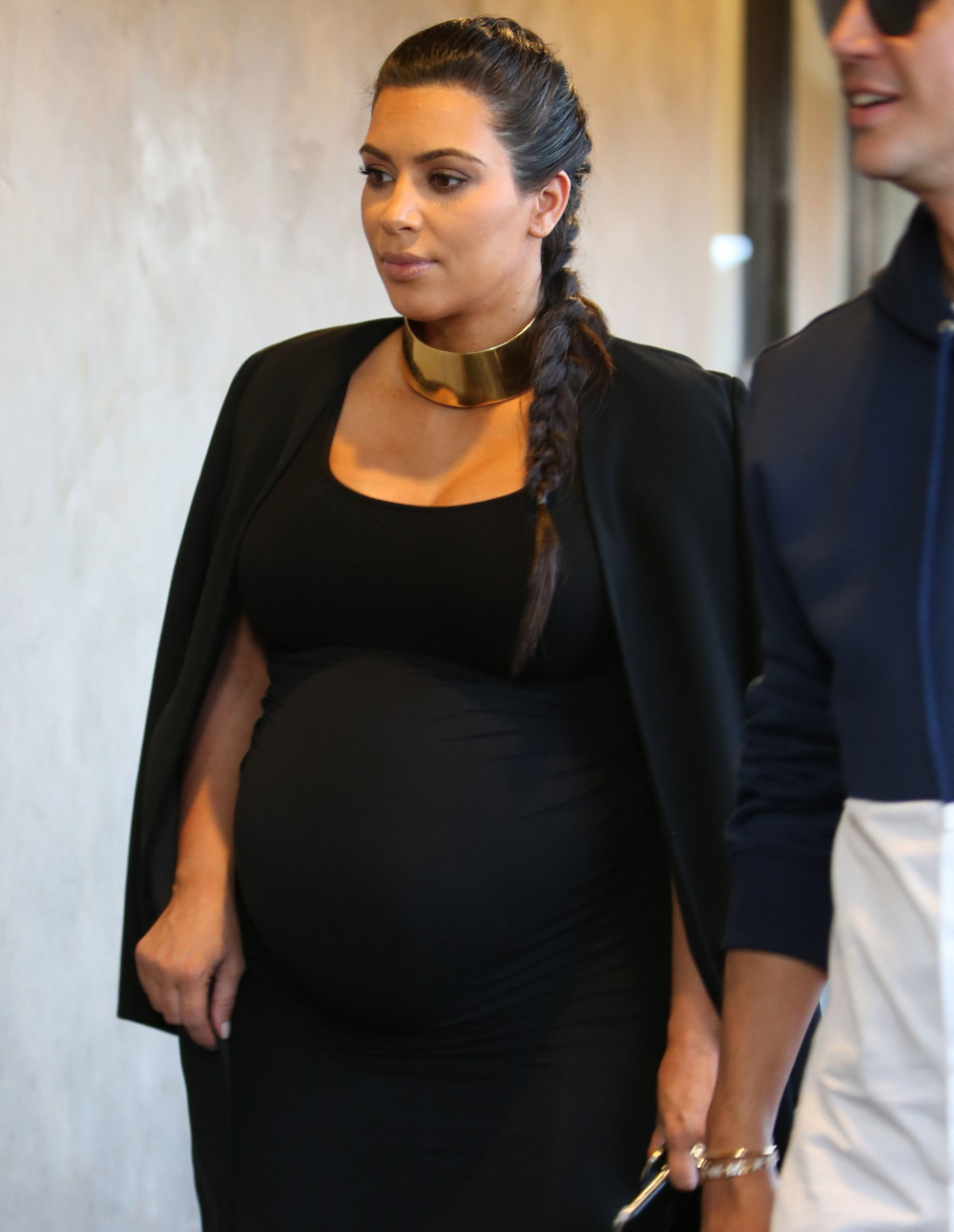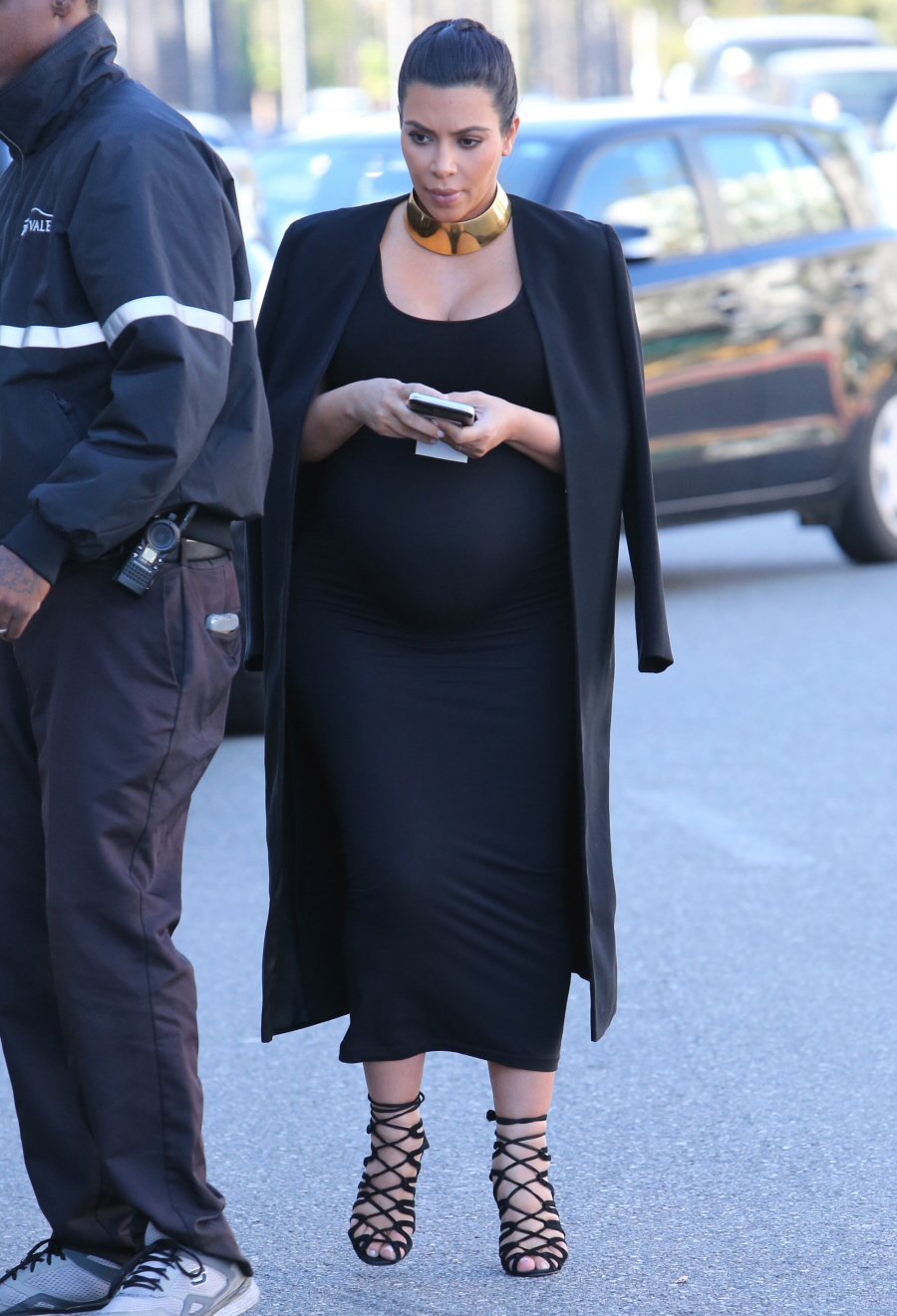 Photos courtesy of Fame/Flynet.