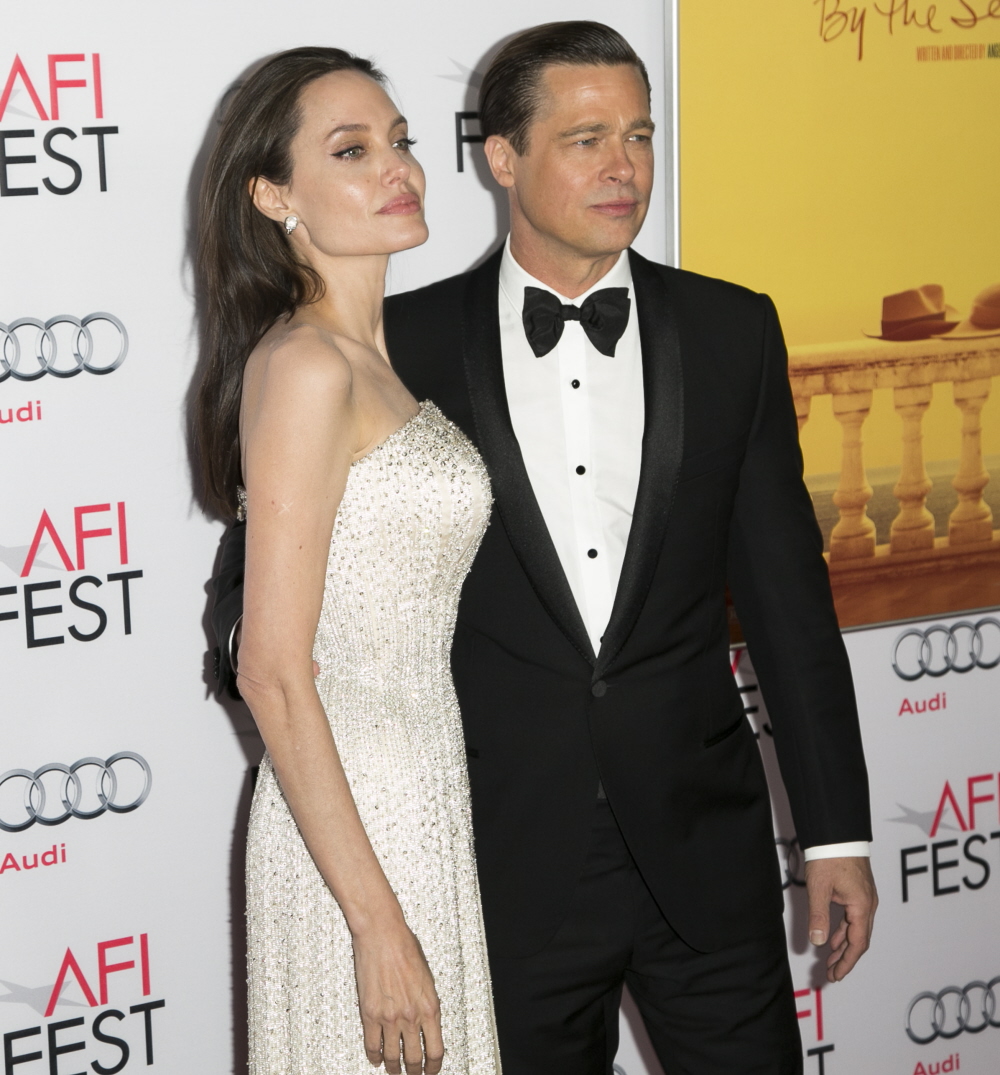 Angelina Jolie probably should not have made By the Sea. Even though I'm a Brangeloonie, I've been enjoying the awful reviews of BTS, just because… I want Angelina to make better career decisions. BTS was not a smart career move. To call By the Sea a "vanity project" or an "ego bath" would do a disservice to vanity and ego, it seems. This is a film about nothing more than looking pretty while sighing. And if you want to know the big SPOILER for why Brad and Angelina's characters are sighing, drinking and crying so much, go here to read Gawker's review. Why did anyone think this was a good idea? Anyway, Angelina has a new interview with Entertainment Weekly. Even though her movie sucks, her hustle is still A-level.
Jolie on the weirdness of directing herself in love scenes: "It's the strangest thing in the world to be lying naked in a bathtub with an iPad that's showing you the shot outside, while your husband is at the door and you're directing him to come in and make love to you. In front of a bunch of other men with cameras…I couldn't get out of the bathtub to get to the monitor because the director is naked. We're artists and want to be free, but Brad—it's his wife. He was on towel duty. He'd hold the towel over me."

Love scenes are strange: "Love scenes are strange anyway, but when you're doing a love scene with a person that you really have sex with? The only way to get through it was for us to all talk about the absurdity of it and make sure no one was feeling awkward. . .I've done sex scenes. But this is obviously different. I almost wish every woman could have this experience."

Like after a double mastectomy: "The surgeries still allow you to be a woman. I hope other women—anyone who is worried about those issues and how [your body] can feel or look—can see that through [the scene]. I'm happy that will be in there if that answers something for them."

Her improvisation with Brad: "Brad and I had this one day when we were like, 'Let's just do ridiculous things and see what happens.' By the end of it, he had pissed all over my shoes, I had packed up the entire [hotel] room to leave, and he wrote 'pillhead' with an arrow on my head with a Sharpie while [my character] Vanessa was sleeping. The crazy stuff didn't make it into the film. It went awry."
For the love of God. They actually filmed "improv" scenes where Brad pissed on her shoes and Sharpie'd her face? That's what happens when you make a film about sighing and staring off into space with one beautiful tear falling down your face. That seriously sounds like the whole movie. As for the sex scenes… um, I guess we're supposed to be titillated, but Angelina just makes it seem so boring and mundane. Girl, make a film about bringing knives into your bed. Make a movie about banging your husband in the limo. Something else. Stop taking yourself so seriously! YOU USED TO HAVE FUN.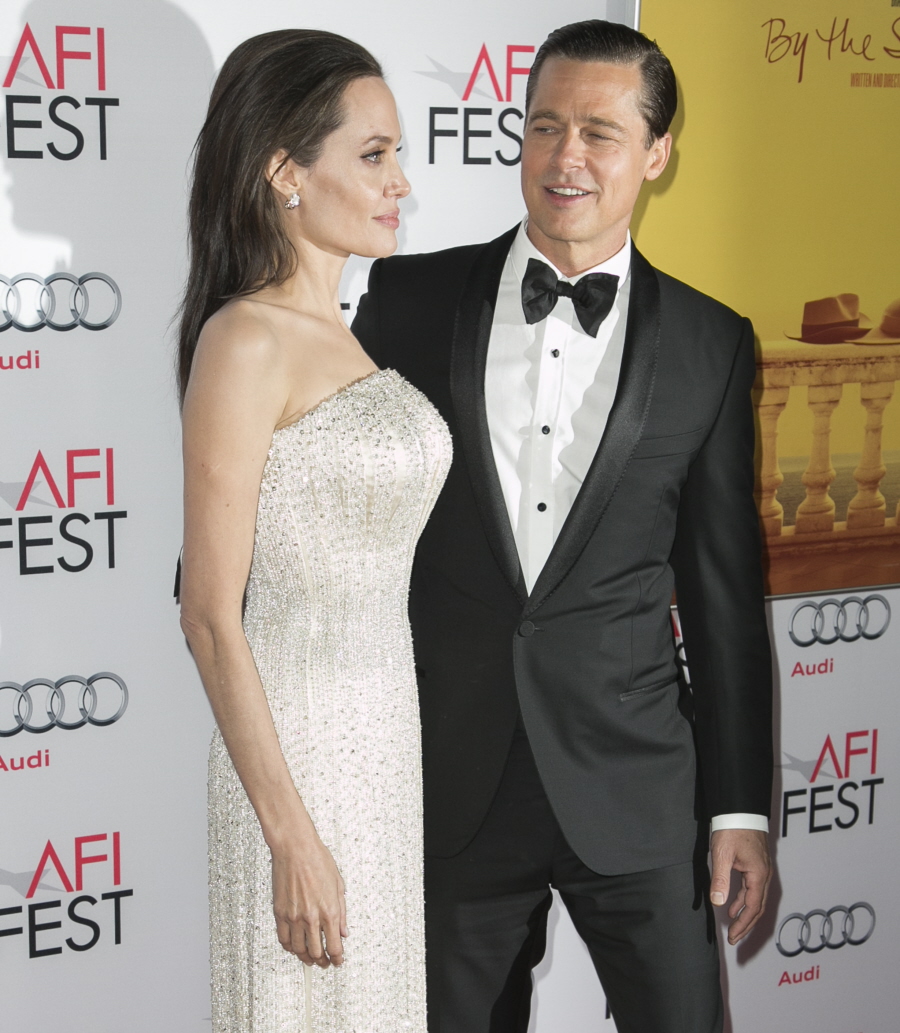 Photos courtesy of WENN.