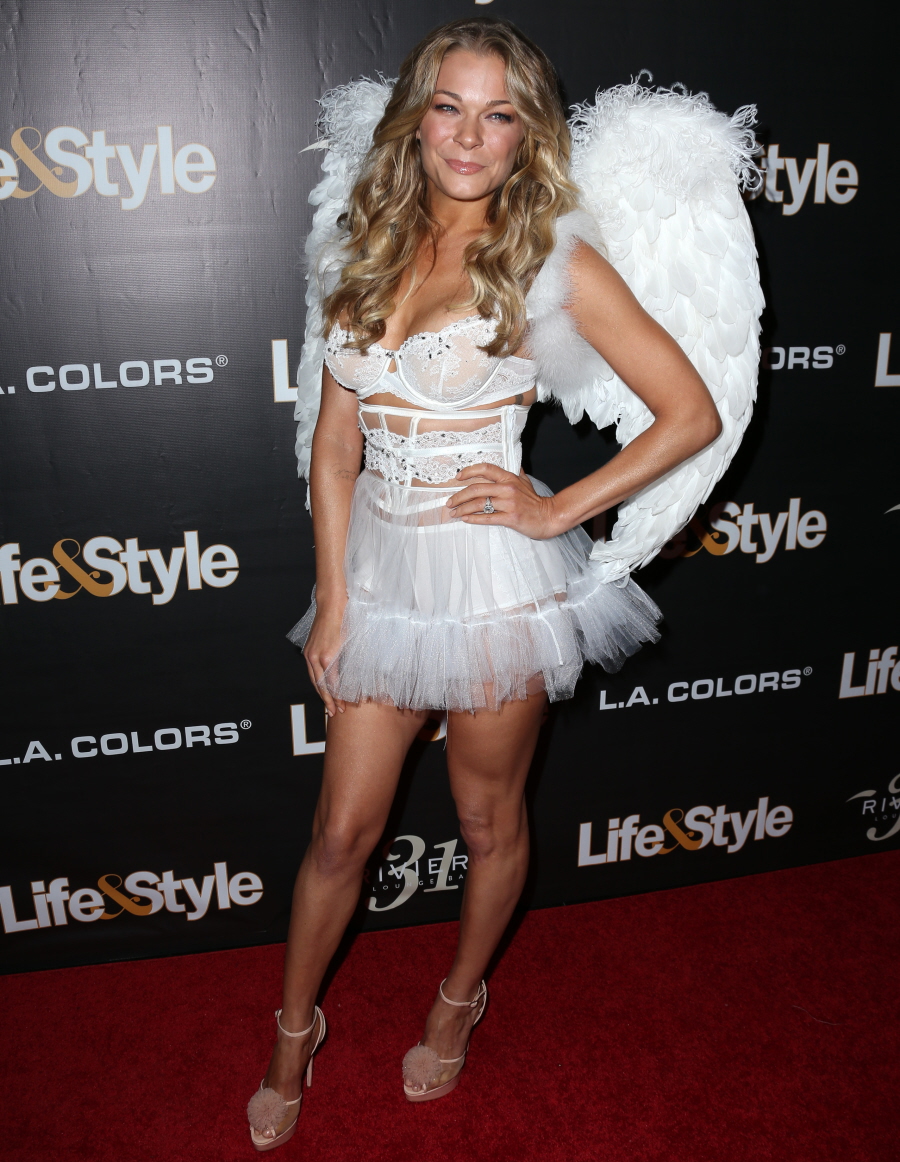 I'm really starting to get the feeling that LeAnn Rimes isn't a thing anymore. Like, it's not even fun or funny to roll our eyes at her shenanigans anymore. Her career is in the toilet, she takes random "party hosting" gigs, she's clinging to Eddie Cibrian, they're in debt, and all LeAnn wants is to have a baby. That last thing is the point of her super-exclusive Entertainment Tonight interview. I'm guessing she did the ET interview to promote her Christmas EP, but she just spent the whole time talking about babies and haters.
LeAnn Rimes isn't letting anyone steal her holiday cheer. While LeAnn has no children of her own, she is proud to be the stepmother to her husband Eddie Cibrian's two sons Mason, 12, and Jake, 8. The part that she isn't fond of? The "evil stepmom" label she says the tabloids have dubbed her.

"I just kind of let the B.S. roll off," LeAnn said in our ET sit-down. "People's attitudes — it's like, 'God bless you for thinking that, and you really don't know my situation. Thanks for the input.'"

When fans saw her stop taking birth control on her reality show LeAnn & Eddie, whispers of a pregnancy began swirling, but LeAnn told us not to pay attention to the rumors.

"I've been pregnant four or five times this year already [according to false tabloid rumors]," she joked. LeAnn went on to admit that she takes prenatal vitamins, but insisted that it's "not for any reason other than hair."

Even though she doesn't seem to have plans for a baby anytime soon, LeAnn did indulge us in predicting what she would like with a baby.

"I think I would probably have a Baby Bjorn, and singing with the kid," LeAnn joked. "It's hard to put them down. They're so cute."

Right now, LeAnn is focused on her new album, Today Is Christmas, out now. The holiday album features two original songs co-written by LeAnn, but none of them are likely to include any critical input from her adoring husband.

"I don't really ask his opinion anymore, because I know he's going to be like, 'It sounds great, babe!'" LeAnn said.
For the love of God. It's not like the tabloids are just sitting around, desperate to make up stories about LeAnn Rimes of all people. She was the one who made a reality show about wanting to get pregnant. She's the one talking about it in every interview. She's the one leaking stories about how she'll probably get a surrogate after Christmas if she's not pregnant by then. But LeAnn can still sit there, smug as can be, and say "God bless you for thinking that, and you really don't know my situation." Ugh.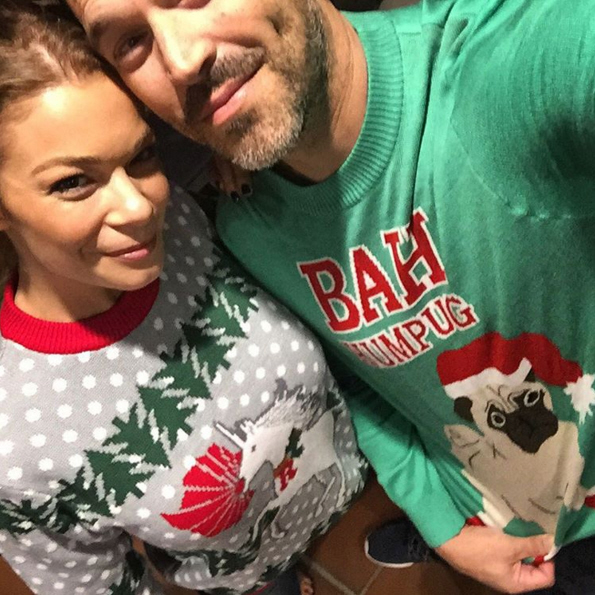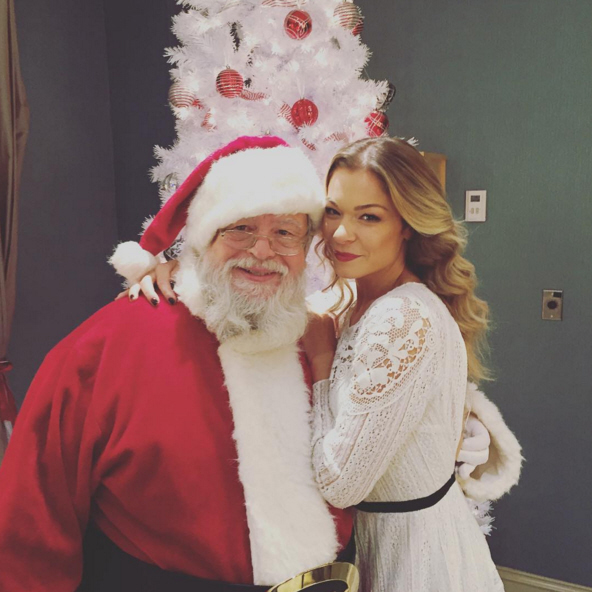 Photos courtesy of Instagram, WENN.