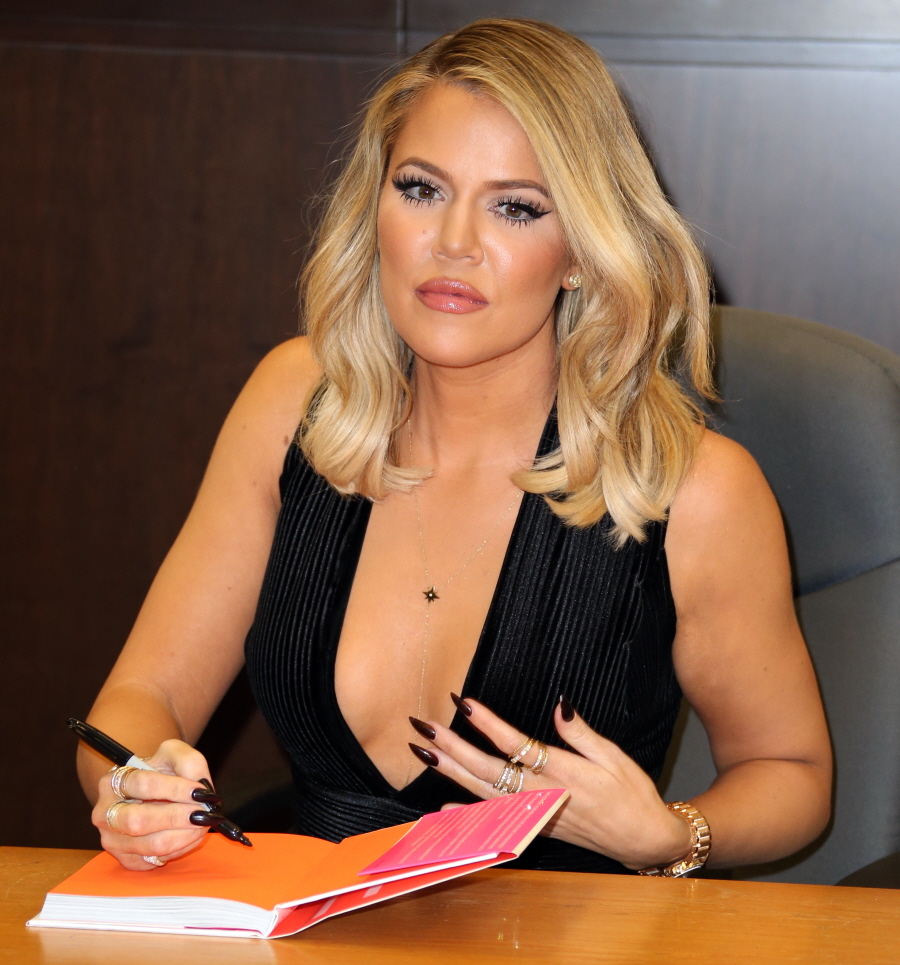 You guys are totally right about Khloe Kardashian's nose in these photos. These pics are from last week, where Khloe did a book-signing in LA. In close-ups, you can really see that something strange is happening with Khloe's nose. Is it a #ContouringFail? Or is it a plastic surgery fail? I don't even know at this point. As she promotes her book, Khloe has been on this weird kick where she's been blatantly lying about sh-t. Last week, Khloe actually wrote these words: "I haven't had any fillers or done any plastic surgery." O RLY? And her new thing is trying to convince us that her ass of lies, aka The Pinocchio Butt, is 100% authentic and comes from good training. Pinocchio, please. From her New York Magazine interview:
Being trained by Gunnar Peterson: "I normally go in like 30 minutes before my hour workout and I'll do some stretching and a little extra cardio. Then we do circuit training and we basically do, say, five different workouts, and we do that three times, within an hour. There are definitely times during the workout that I'm like, How am I going to do another round of this? But then you're like, Okay, it's only 15 more minutes of me doing that in my life, so bust through the 15 more minutes. I'm never going to regret a workout. No one says, "I was really pissed I worked out today." You're pissed if you missed your workout, but you're never pissed if you actually go and accomplish it."

On building her best body: "I always wanted a great, round butt. Gunnar and I, for like two and a half years, we really worked on my butt and strengthening my legs. So I feel really accomplished about that, but then I'm like, I want muscular calves. So now we're incorporating a ton of calf workouts in, which I feel good about whenever I do them. My least-favorite body part is my arms. We focus on those more. I'm still not proud of them, but when I see before and after pictures, I realize how far I've come."
Yeah… here's the thing. I believe she works out. I believe she's a total gym rat now and that she's gotten addicted to feeling great after a workout. I'm like that too, and I'm sort of proud of how I've trained my body to need the endorphin release of physical exhaustion. So, I believe Khloe enjoys her workouts and she's working hard. I believe she's been doing it since, like, January/February of 2014. And while she has lost weight and tightened up, her ass of lies has only gotten bigger and bigger. Because it's full of lies. Because she has not spent two years trying to get a perfect round butt through workouts. She took a shortcut, got butt implants circa March 2014, and she's been passing off the Pinocchio Butt as the Ass of Truth ever since.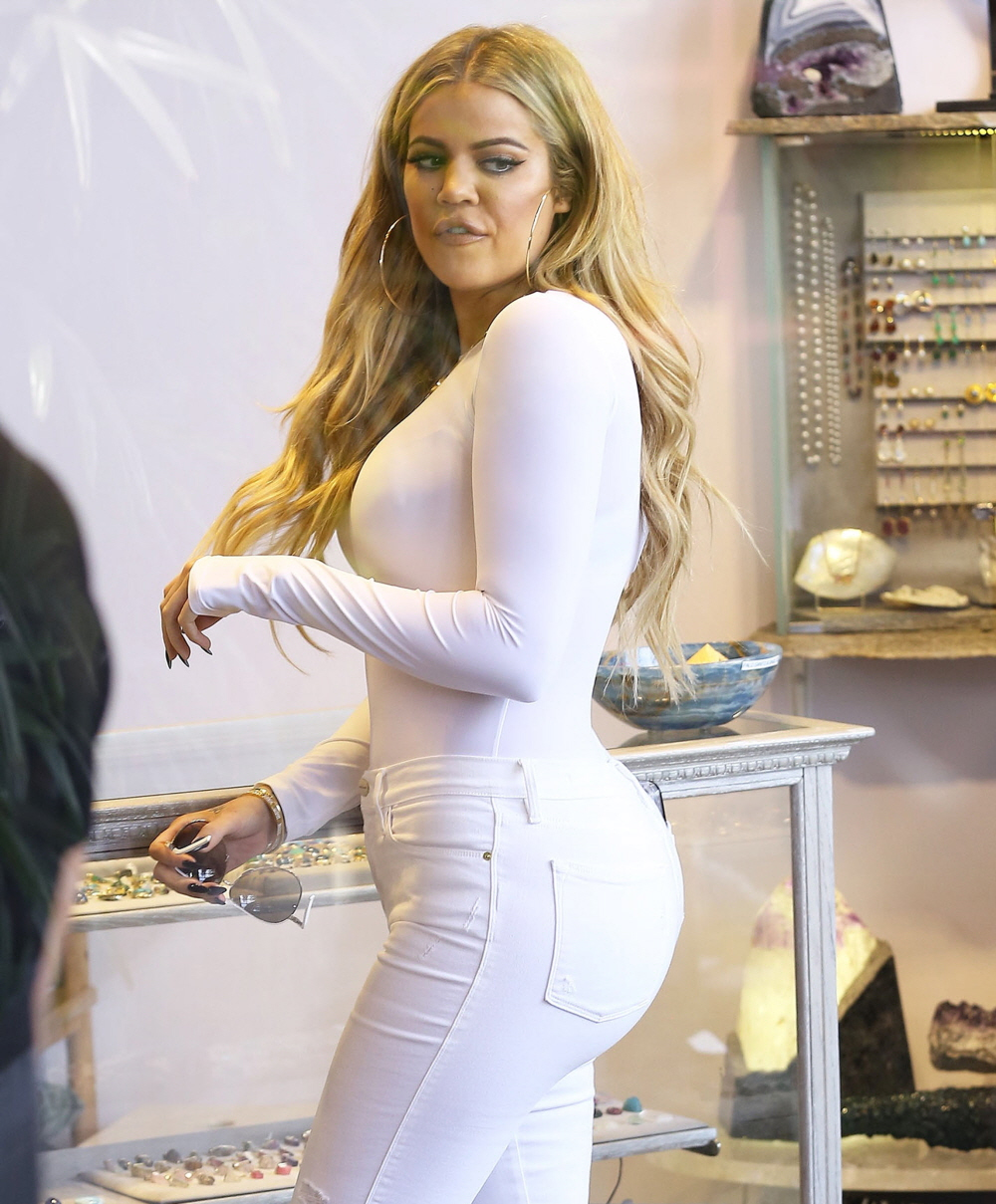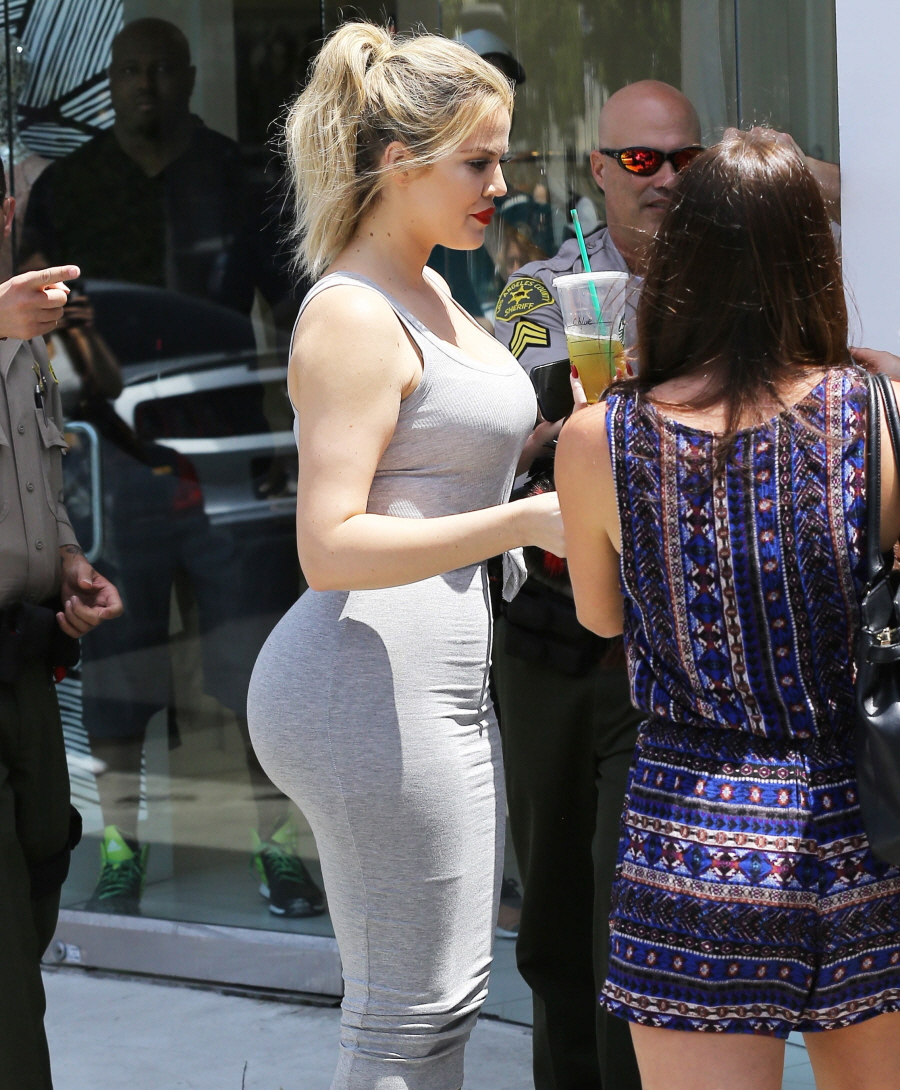 Photos courtesy of Fame/Flynet, WENN.