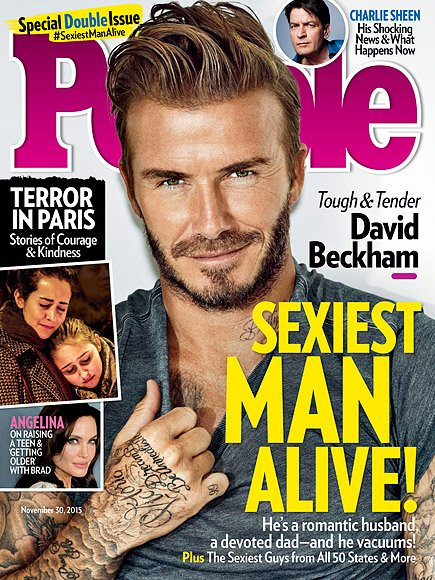 Last year's Sexiest Man Alive was Chris Hemsworth. He wasn't really a controversial choice, but it did feel like People Magazine sort of phoned it in. Many believed that after People chose an Aussie last year, this year would definitely be an American. Not so much! This year's SMA is… David Beckham! I sort of understand, although I think the honor might have been more timely a decade ago. That being said, Becks is a lovely guy and to me, he HAS gotten hotter and sexier as he's gotten older. Even other celebrities like him and think he's a nice guy too. And of course, Becks agreed to a sit-down with People Mag.
David Beckham is a global superstar, devoted husband and down-to-earth dad of four. And now, the humble British heartthrob is this year's Sexiest Man Alive.

"It's a huge honor," Beckham, 40, tells PEOPLE of scoring our 30th anniversary Sexiest Man crown. "And I'm very pleased to accept."

Although he's been a sex symbol for nearly two decades, the self-effacing soccer icon isn't sure he's even deserving of the mantle. "I never feel that I'm an attractive, sexy person," he says in this week's cover story. "I mean I like to wear nice clothes and nice suits and look and feel good, but I don't ever think of myself that way."

Still, when Beckham shared the news with his wife, fashion mogul Victoria Beckham, 41, she was totally on-board.

"I would hope that she feels this way about me all the time anyway!" he says with a shy smile. "But she said, 'Congratulations!' "
Sure. So, another international choice. The thing is, even though the Beckhams are now spending more time in Paris and London, they still maintain homes in America, and they've both talked about how much they love spending time in America because there's not the crazy hysteria around them like there is in England. So… maybe this was a more "American" choice.
You can see the gallery of People's other SMA contenders here. This year's list includes Justin Timberlake, Reid Scott (from Veep), Idris Elba (JFC!!!!!!!!!), Sam Heughan (Outlander), Justin Theroux (eyeroll), Charlie Hunnam (sigh…), Jussie Smollett, Jake Gyllenhaal and Nick Jonas. You can see the whole Sexiest Man Alive package here.
Here's the big reveal on Jimmy Kimmel Live last night.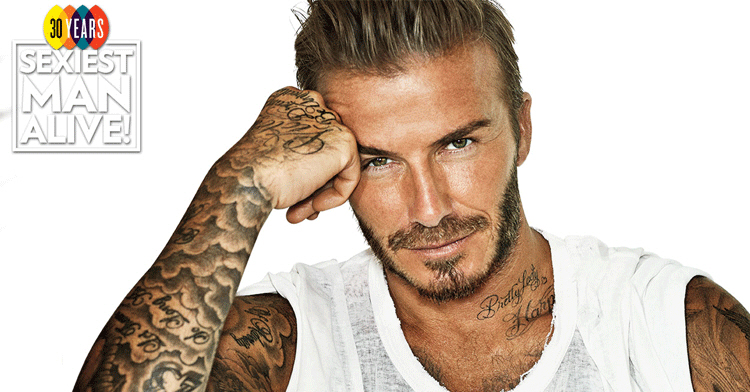 Photos courtesy of People Magazine.