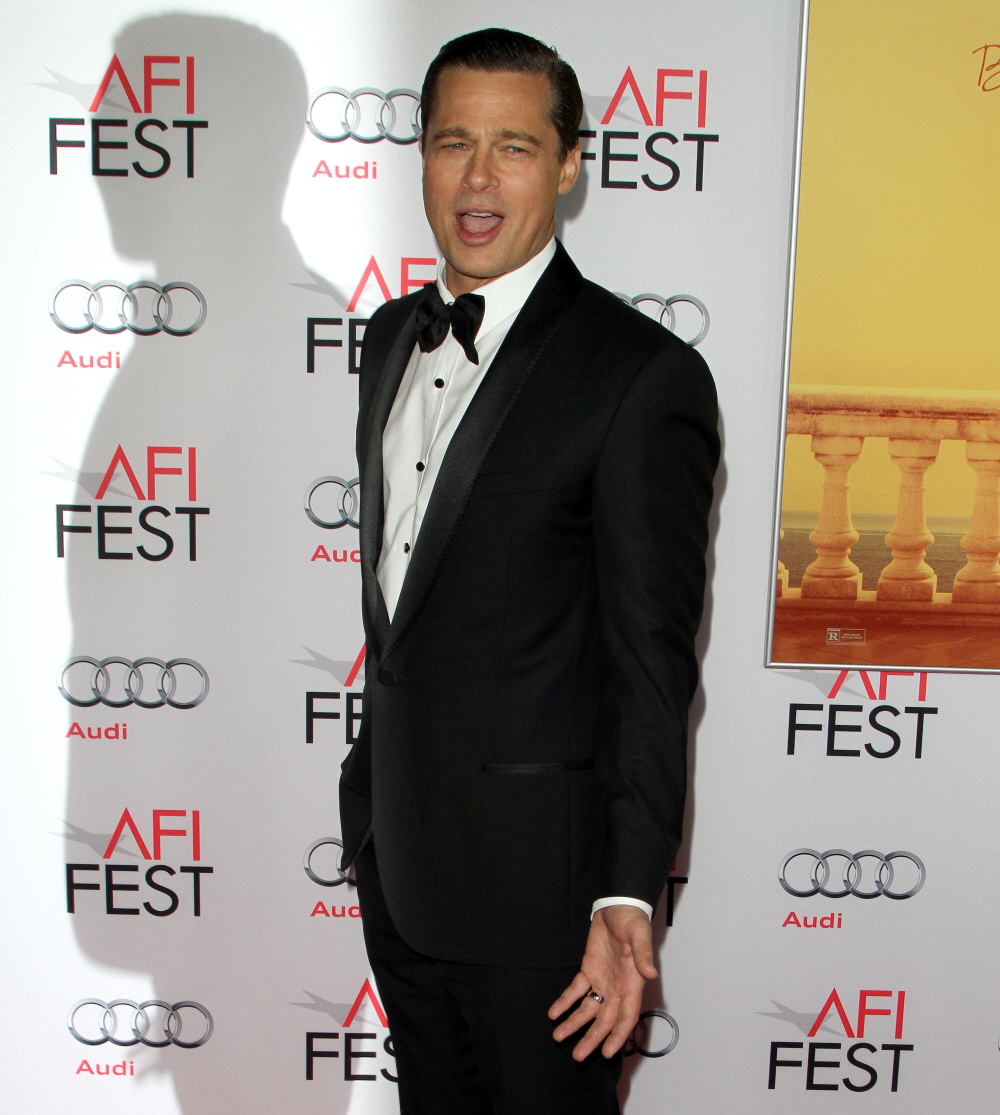 As we've been discussing this week, By the Sea is pretty much a bomb. No, let's be real: it's totally a bomb. The only reason Angelina Jolie hasn't been excoriated completely is because she didn't make any money off of it and the studio isn't going to lose a lot of money off of it either. But it was an "ego bath" and a "vanity project." The promotion has been driven by free media, in the form of Angelina's confessional interviews. The interviews are infuriating and interesting: interesting because I do love all things Brangelina, and infuriating because OMG, the media coverage does not match the total failure of the film. In any case, Star Magazine claims that Brad Pitt is crying and cringing about this whole big mess. The Leg of Doom will not be pleased.
Now that 'By the Sea' has bombed with critics, Star has learned that life is starting to imitate art for Angelina Jolie and her husband, Brad Pitt.

"Brad can't stop cringing," says a source. "He feels humiliated. He never wanted to do this film, but Angie kept twisting his arm."

Worse yet, the once tight-lipped couple are stuck on a lengthy promotional tour, forced to deny that the script is autobiographical in nature while also offering unprecedented access into the struggles they face within their own marriage.

"Brad thinks Angie has let the fame go to her head," says the source. "The last thing he wants to do is air their dirty laundry, but that's what they spend their days doing now, and it's starting to spill over at home."
[From Star Magazine, print edition]
Eh. Do I think that Brad is probably cringing a little bit privately? Maybe. Perhaps. I mean, he really only did By the Sea to support Angelina. Plus, Brad is a powerhouse producer these days – I hate when he's portrayed as the long-suffering husband to The Leg of Doom. Brad knows his own mind, and he wanted to do By the Sea just for the hell of it. Is he slightly embarrassed by how things turned out? As I said, maybe. But I seriously doubt that BTS's failure is destroying their marriage or whatever.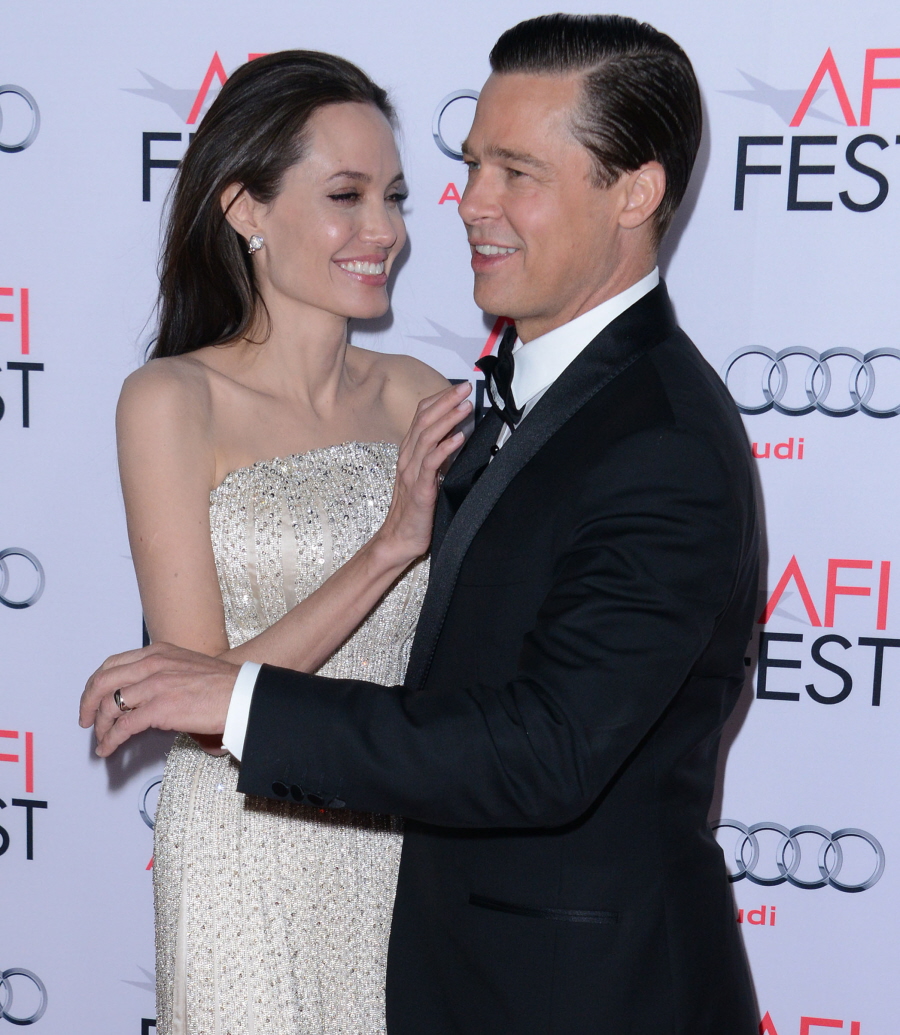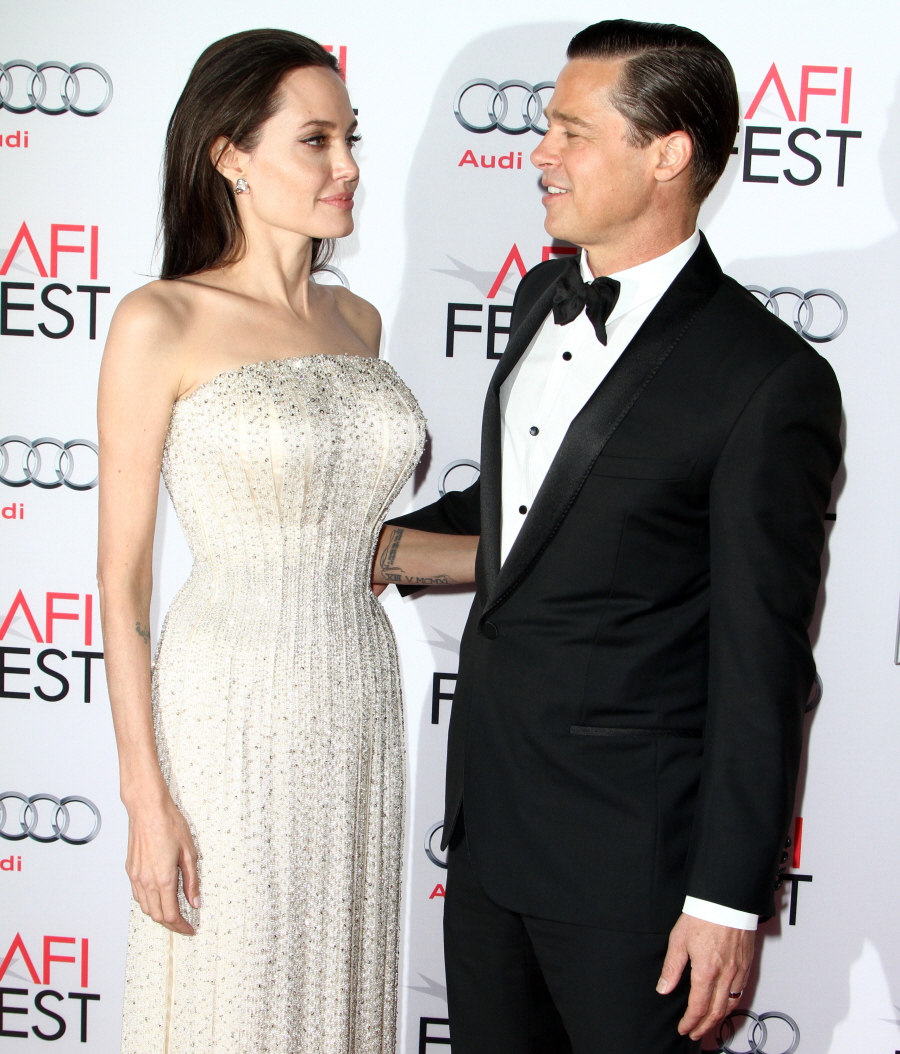 Photos courtesy of Fame/Flynet.