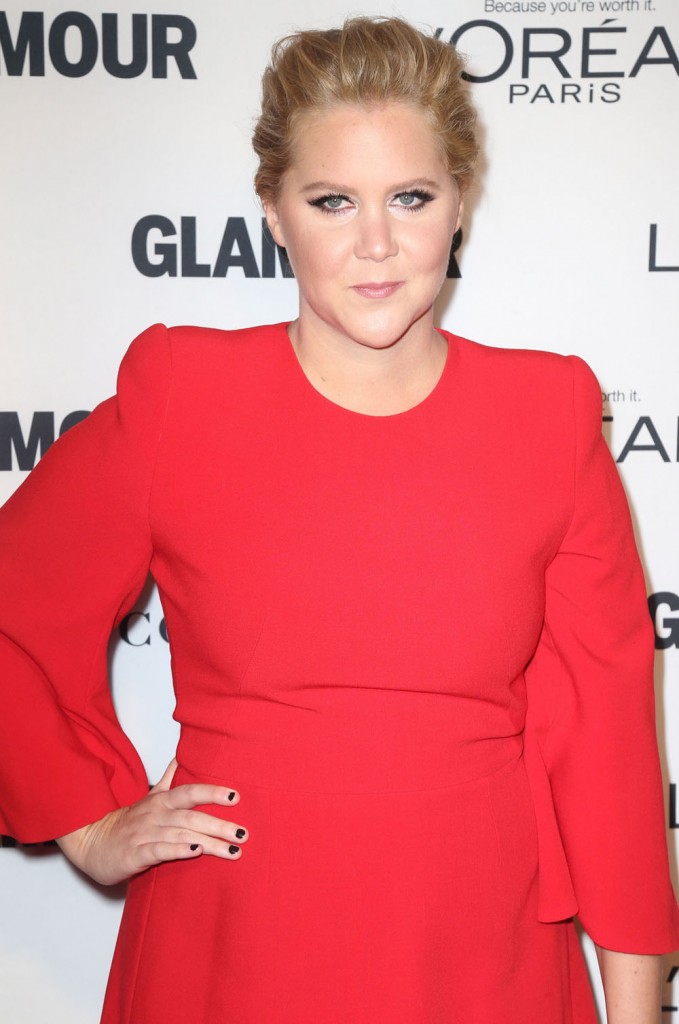 Radar Online is running a story claiming that Amy Schumer pulled the "don't you know who I am" card at an Equinox gym in New York City. The way Radar tells it, the staff refused to let her in, despite the fact that she's a member, when she couldn't produce her gym card. Instead of looking her up in the system, they tried to turn her away (at least that's what I'm reading into this brief story) and she got pissed off and told them she's famous and that they should know who she is.
Amy Schumer threw a "massive fit" in a lux Equinox gym on New York City's Upper West Side Monday, RadarOnline.com can exclusively reveal.

The trouble began when the actress forgot her membership card. An employee turned her away, reminding her she needed a card for entrance— which left the 34-year-old in a rage.

"She threw a massive fit," an eyewitness tells Radar. "She screamed, 'I know you know who I am, I'm famous!'"

Then, the onlooker claims, the hard-partying star left the upscale fitness center in a tizzy.

"She stormed out," the source says. "No joke!"
I checked Schumer's Twitter and she hasn't posted a clever retort so she probably hasn't had a whiff of this story yet. If this happened the way Radar is claiming, I really don't blame her for getting mad. I'm not proud of it, but I did something similar when a snotty ass clerk at a DVD store wouldn't let me take out a video with a card in my husband's name. (I had ID and offered to show it and we have the same last name.) I went off on the guy, not specifically because he said no, I can understand if that's their policy, but because he was so rude to me about it. Schumer was probably all ready to go to the gym and had all her stuff packed and with her, she likely had ID on her, and even if she didn't they should have been able to look her up in the system by her last name. It sounds like a douche move to say "I'm famous, you know me," but they were turning her away. I would use that card if it was mine to play.
Schumer should quit Equinox and join New York Sports Club. They have more locations, the people are nicer, and it's about $100 cheaper a month. Of course she can afford the pricier club, but if they're going to be jerks to her why should she continue to give them business?
After I wrote all that, I found a different account of this same exchange. Page Six reports that Amy tried to walk past the desk without checking in, which is completely different than getting pissed off for not being let in without a card. A source told the NY Post:
"She felt entitled to just walk in," a source explained to Page Six. "She didn't want to show her key fob and wanted to be able to go in and not be questioned."

We're told the annoyed "Trainwreck" star declared, "I'm famous" when employees didn't recognize her and insisted she go through the typical check-in procedure.

"It was clear that Amy wanted to go in under the radar and not even stop to have the desk clerk look up her account on a computer," said the source.

A spokesperson for Equinox denied reports that the comedian had a meltdown and insisted the interaction was "simply a back-and-forth with staffers who didn't immediately know who she was."

While Equinox "believes" Schumer eventually enjoyed her workout on Monday afternoon, our source said, "She was so unhappy she stormed off."
Ok, that's bad behavior, but we don't know what staff said to her first or if she's been going to that same place for months and thought the clerk knew her from the gym, too. I still think she should quit Equinox and join a different gym (I mean NYSC was the best one I could afford, and I loved it there, but there are surely better gyms), especially if Equinox staff are the ones leaking information to the tabloids. She should scan her card at the entrance and not walk in like she owns the place, though.
Update: Both Div and Luca76 have commented about Equinox's reputation of terrible customer service. Div wrote that they have a friend who was a trainer at Equinox: "she used to tell me stories about how rude some of her co-workers and the general staff were and how often there was a snobby and sometimes racist vibe. Maybe it was just that one location, but I heard so many horror stories and witnessed a little snotty behavior at a different location where I was briefly a member."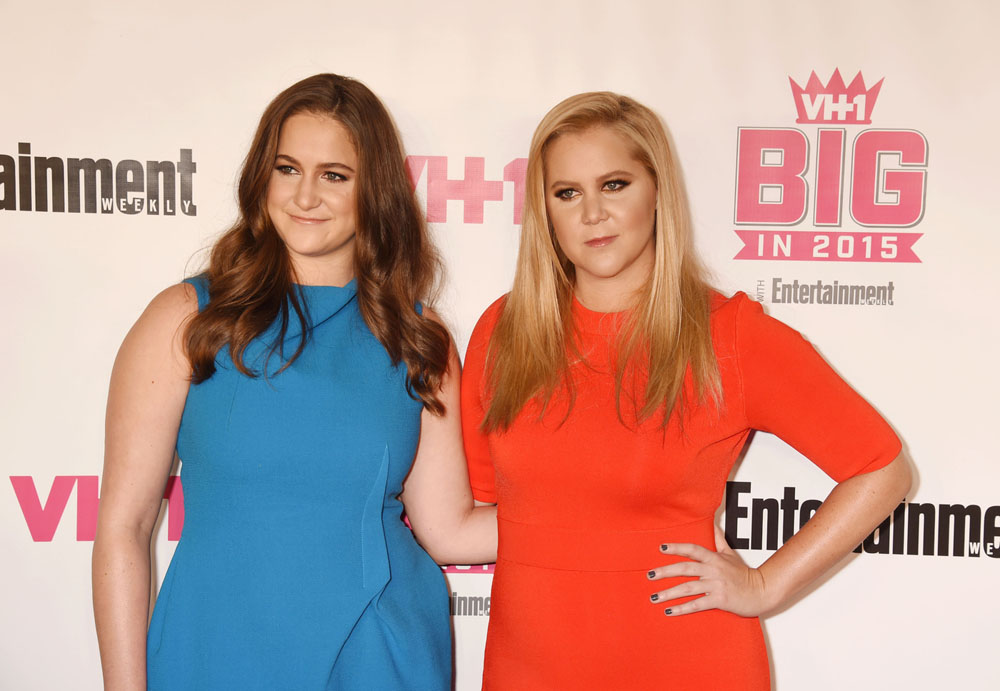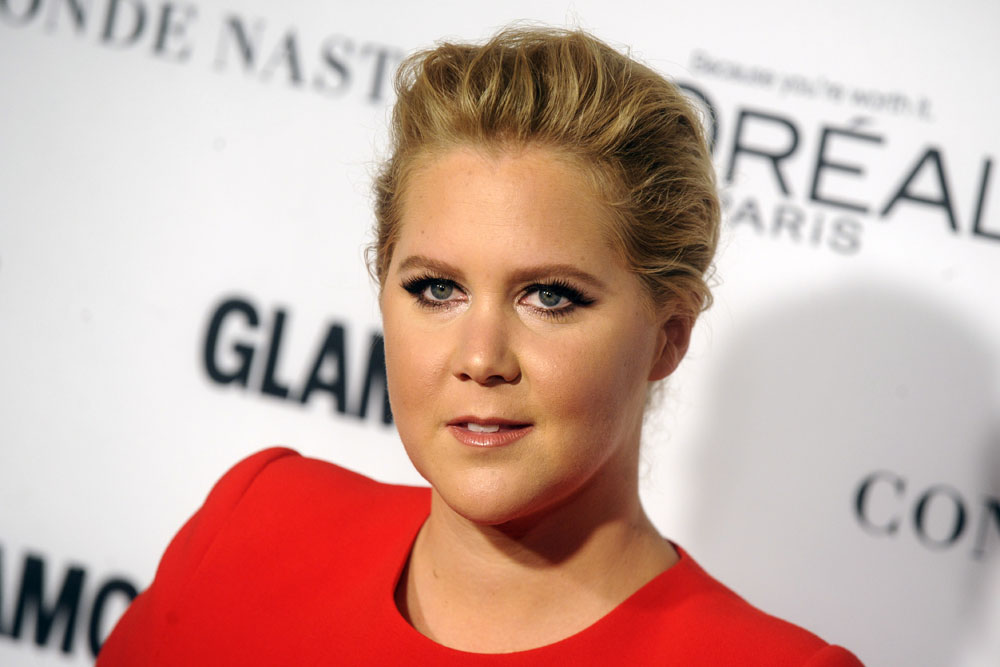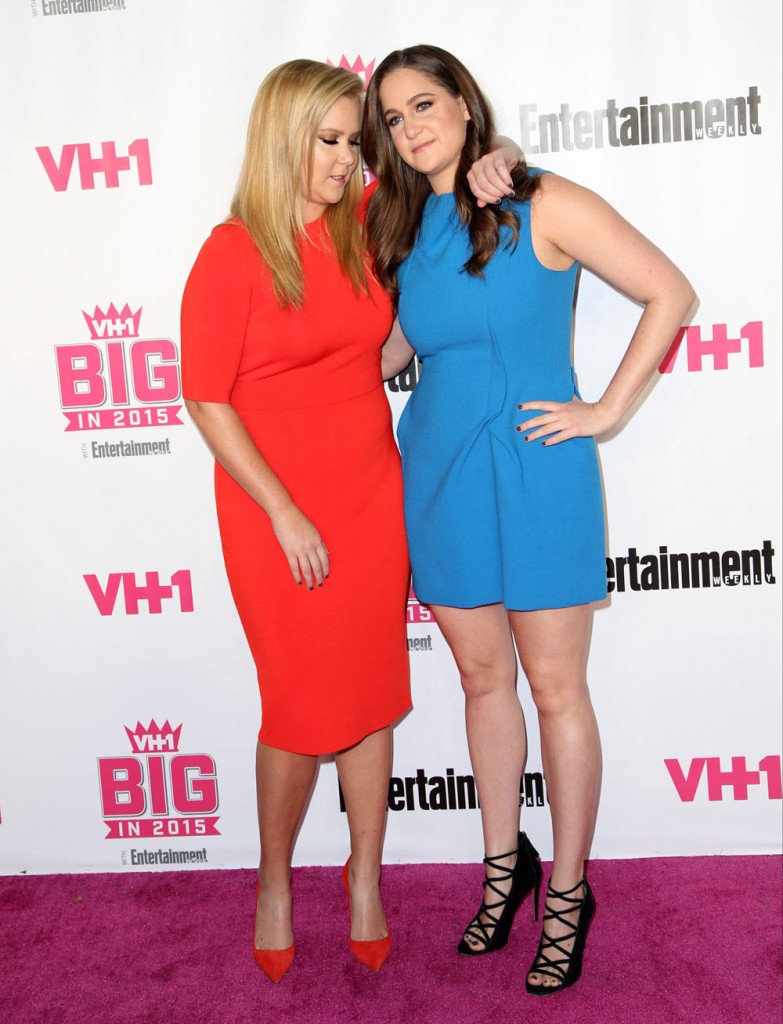 Amy Schumer is shown on 11-15-15 with her sister, Kimberly, and on 11-9-15. They're so cute together! Credit: Pacific Coast News and WENN.com