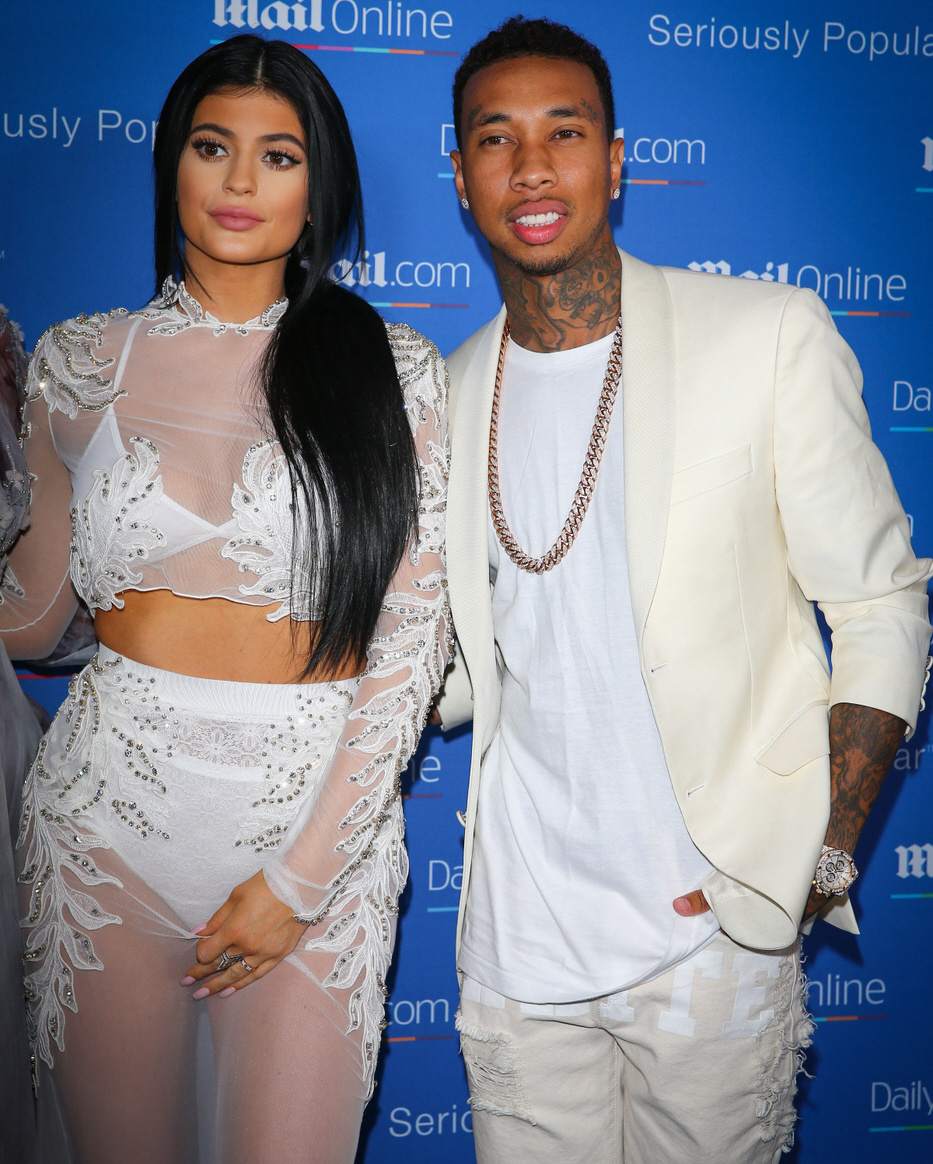 Kylie Jenner and Tyga are no more. Are you sad? You better not be. Tyga notably got together with Kylie when she was very much underage. He also had a fiancée at the time, Blac Chyna. Kylie and Tyga's relationship was a mess from the very start, so I have mixed feelings about the fact that it seems like Kylie was the one to pull the plug. Did she finally come to her senses? I doubt it. My Spidey Sense tells me that she's just as screwed up as always, and the millions of breakup stories aren't doing much to contradict my feeling that this is some major middle school DRAMA. So, here are some of the stories going around.
Whatever happened, it went down quickly. Tyga and Kylie were still together a week ago. Then she started Instagramming shady photos and she completely avoided Tyga's big birthday party at The Nice Guy in West Hollywood on Thursday. TMZ reported that the split was "sudden and nasty" and it did go down on Thursday, when Kylie returned from her trip to Australia (with sister Kendall). A source told TMZ: "It's something Tyga did." Other sources say that Kylie definitely dumped him and it also had something to do with "pressure from the Kardashians."
Tyga's side of the story. After the breakup story went to TMZ, sources close to Tyga also ran to TMZ to tell his side. TMZ writes that Kylie and Tyga's relationship was strained because they were both fame-hungry and trying to out-do each other constantly: "He was battling Kylie almost daily over who should kowtow to who when there was a scheduling conflict. They were fighting over which events they'd attend together, which required one of them to scrap their plans." And when Kylie complained about their competing schedules to her family, the family told her that her career is more important than Tyga's and that Kylie should dump him.
The Kardashian-Jenner-friendly media outlet chimes in. E! News got some scoop on the split, because of course they did. Apparently, Tyga was "suspicious" of Kylie's relationship with Jaden Smith. Jaden and Kylie have been friends for a while, apparently, and they dated briefly back in the day. Sources insist that Kylie "never cheated on Tyga" though. E! News also claims that Tyga wanted to marry Kylie now that she's totally legal and she wasn't into it. And finally, E! News says that "Kylie wants to not be with anyone now. She wants to focus on her. Tyga is ready for marriage and would be ready to seal the deal with Kylie. Kylie wants to go out with her friends and just have a bit of fun… as of now Kylie is just going to be focusing on herself."
Except that she might already be moving on. Kylie was out on Friday night with friends. She went to Hyde on the Sunset Strip and she left the club with A$AP Rocky and they got into the same SUV. Um, if you guys think Tyga is bad (and he totally is), I kind of think A$AP Rocky is worse. Also: beware of a dude whose sexual history includes Iggy Azalea AND Kylie Jenner. Amirite?
And finally, the perfect end to this juvenile drama: Kylie has already posted a photo to Snapchat indicating that she and Tyga are back together. You can see the photo here. Ah, so the famewhore apprentice becomes the Famewhore Master. Well played, grasshopper.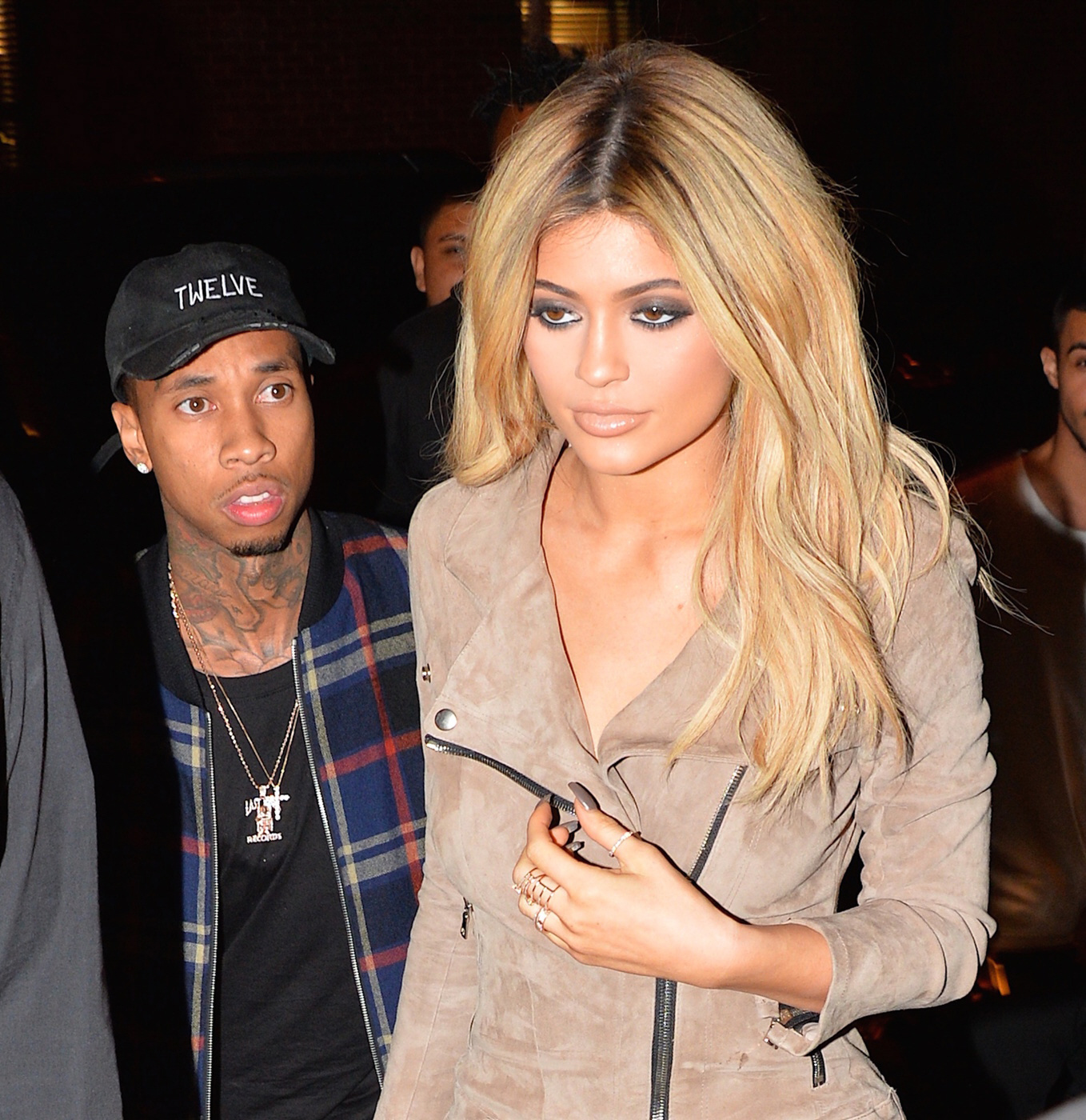 Photos courtesy of Pacific Coast News, WENN.