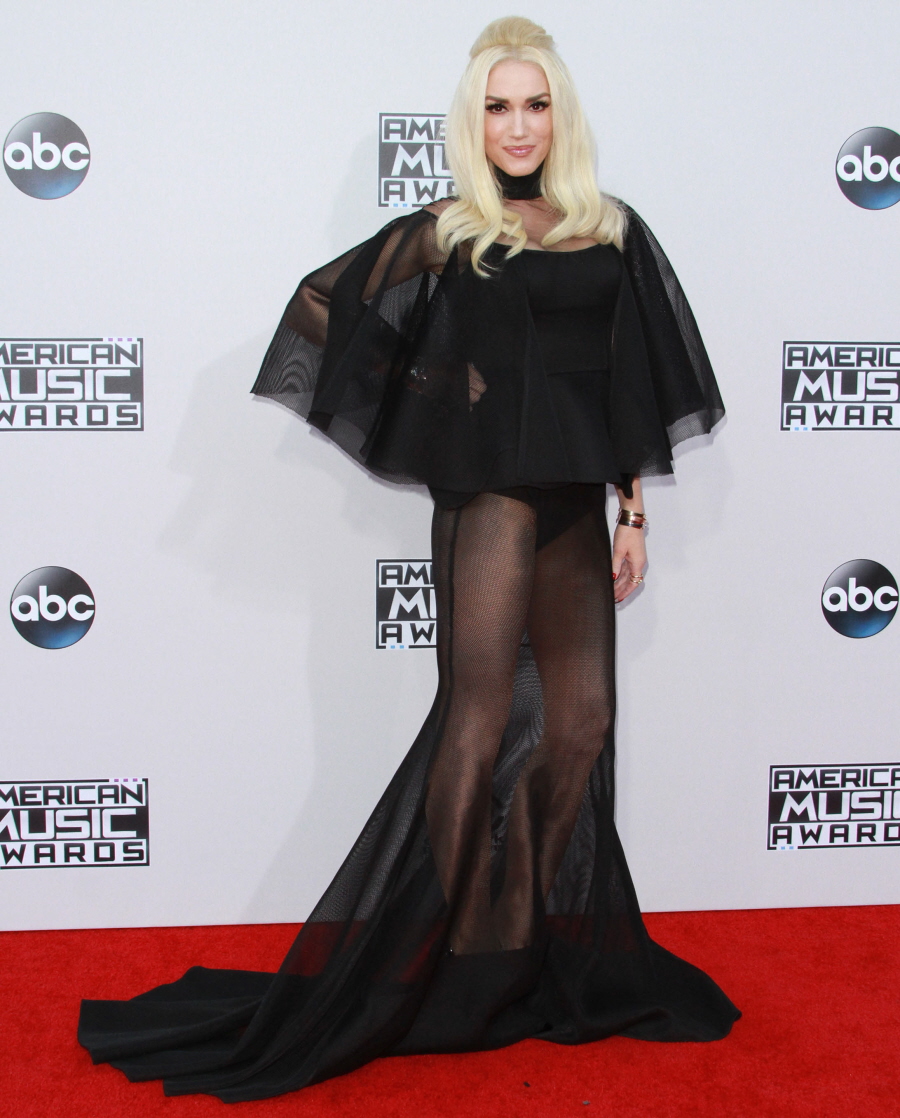 Oh NO. No no no. One of the things I've always loved about Gwen Stefani is that she marches to the beat of her own drummer style-wise. Usually, she does enjoy very "clean" red carpet looks, meaning she usually doesn't go in for a full skirt or tons of ruffles or any of that. But with a new man comes a new style. Now that Gwen is loved up with Blake Shelton, she's dressing like this. No no no. Gwen wore this black, sheer Yousef Al-Jasmi gown to last night's AMAs. I… don't have words.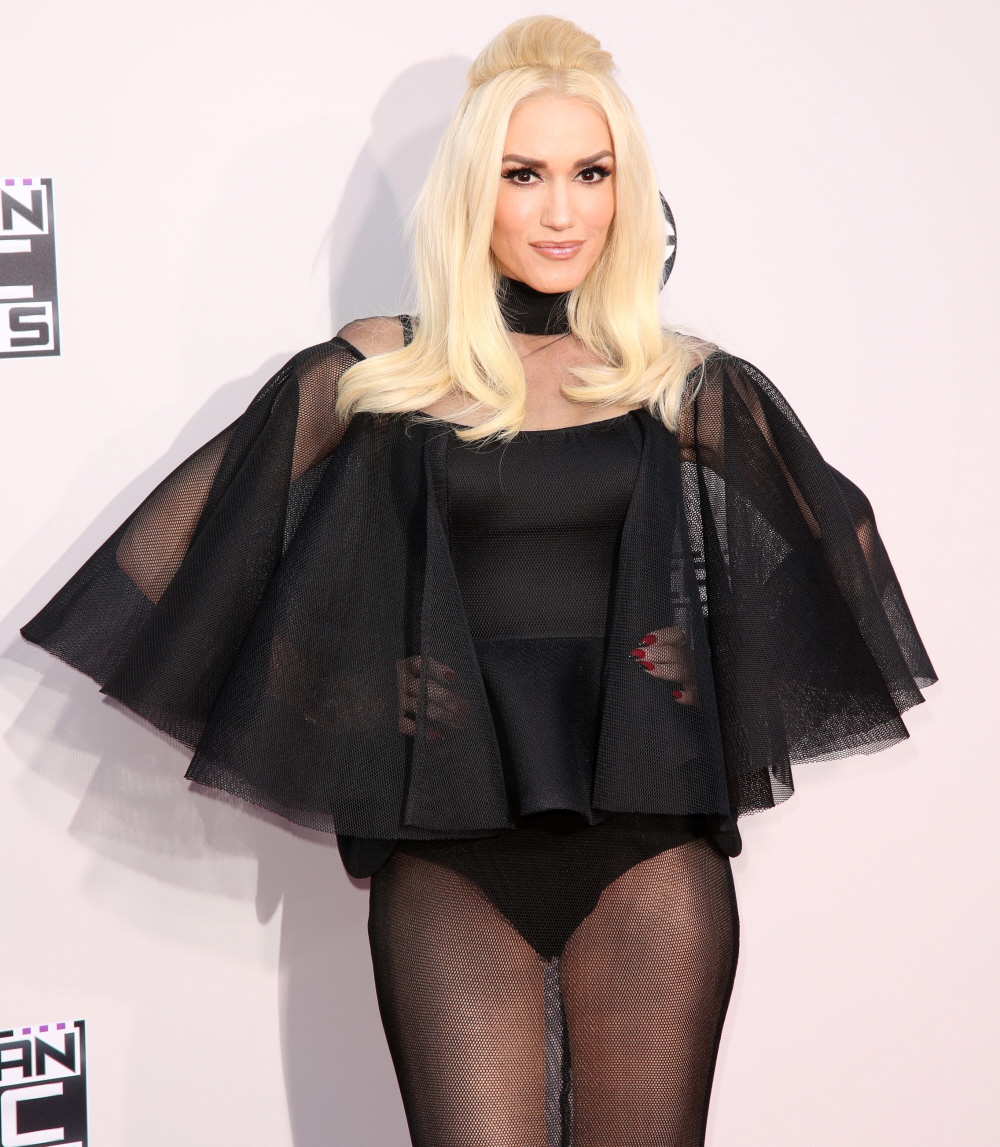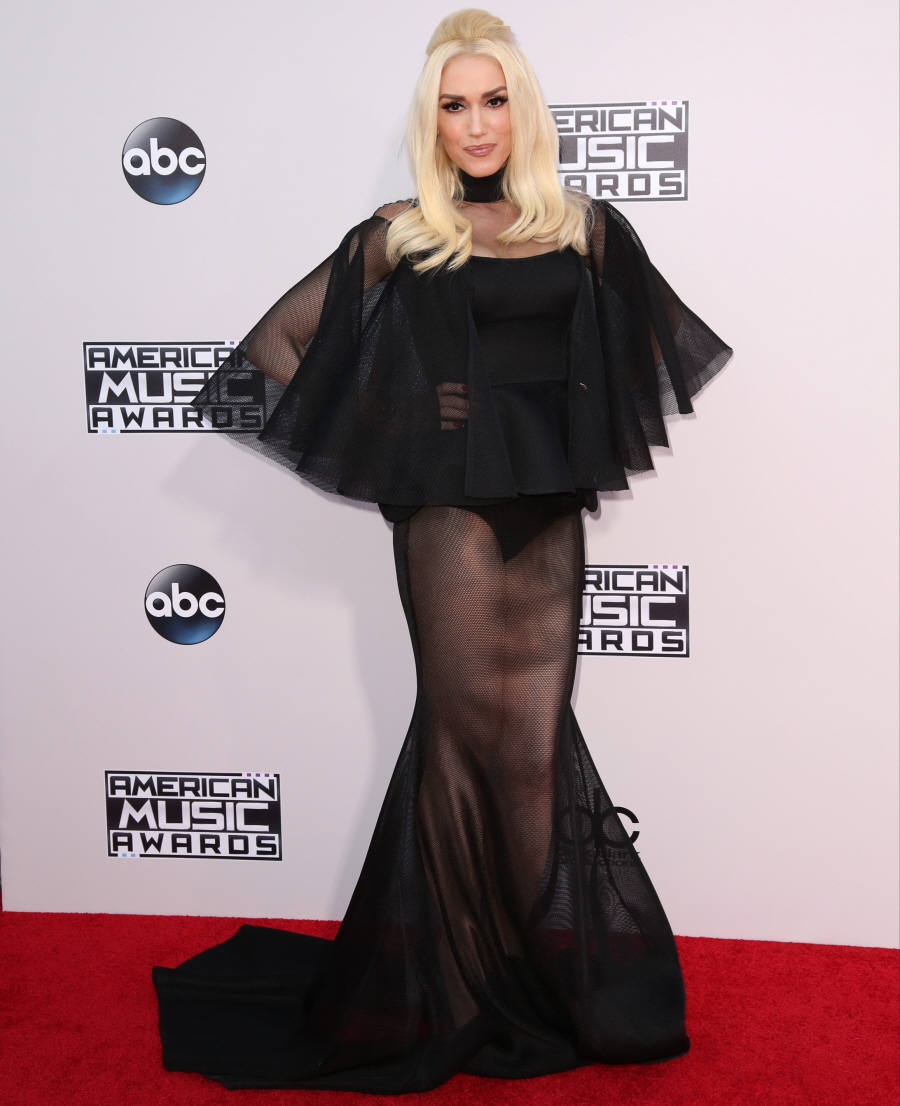 Jennifer Lopez literally had a dozen costume changes as host of the AMAs. This is what she wore for the red carpet and the backstage press – this is a Nicolas Jebran gown from 2012. It's far from the best thing she wore last night – go here to see all of her costume changes. J.Lo was pretty try-hard as host, but most people gave her points for at least trying to keep everything light and fun.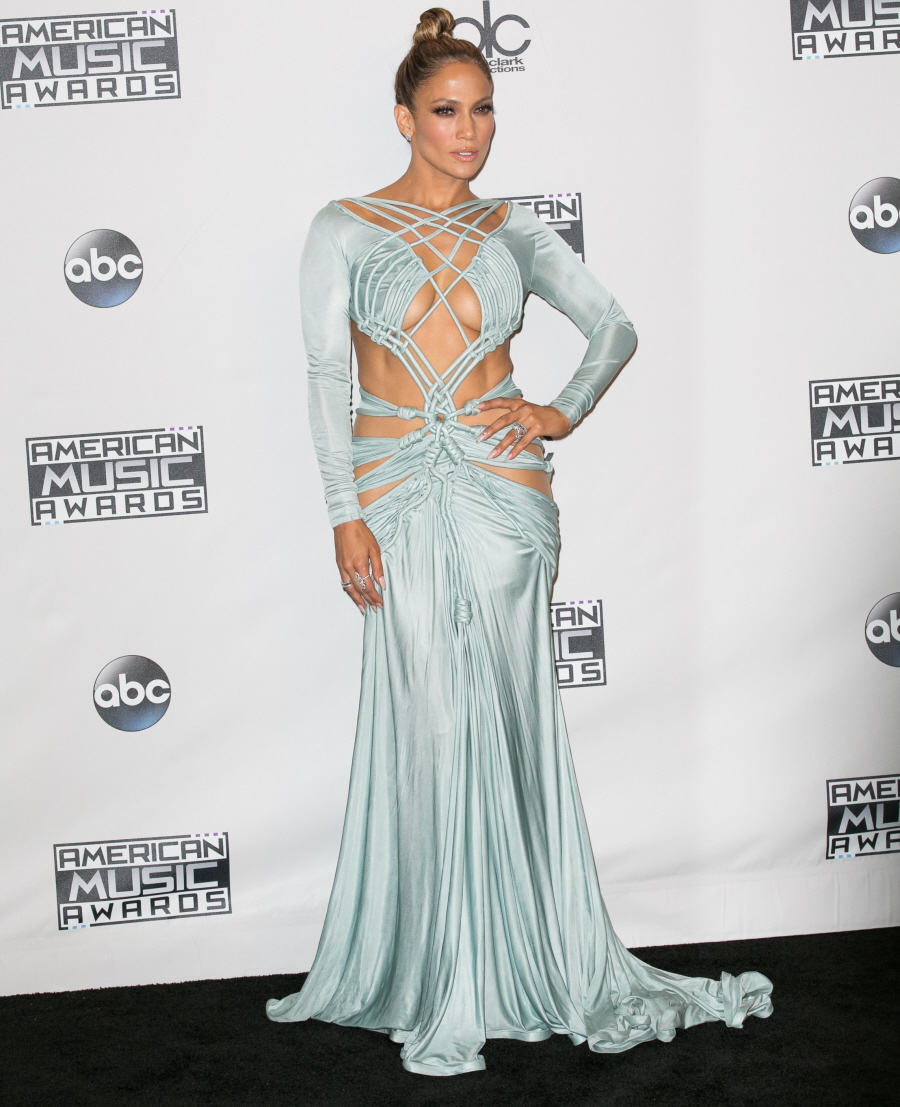 Here Derek Jeter's one and only, Hannah Davis. She wore Naeem Khan and her styling is giving me Elizabeth Olsen vibes. Right?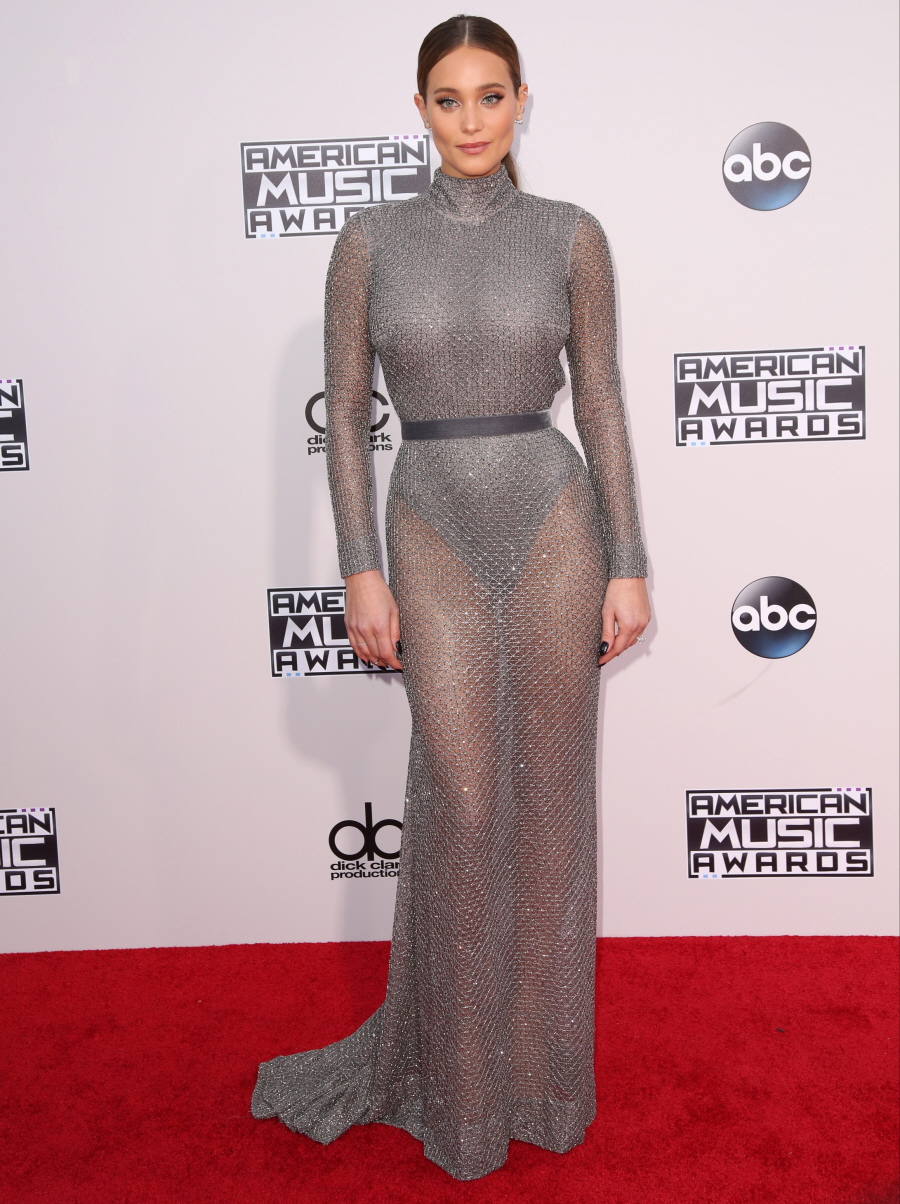 Even though I feel like we were one stiff breeze away from seeing Julianne Hough's babymaker, I really like this Naeem Khan gown. God help me. The colors are beautiful and it looks amazing on her. I would have just lowered the front slits a few inches, then it would have been perfect. I can't believe that I genuinely think Julianne Hough was the best-dressed of the AMAs.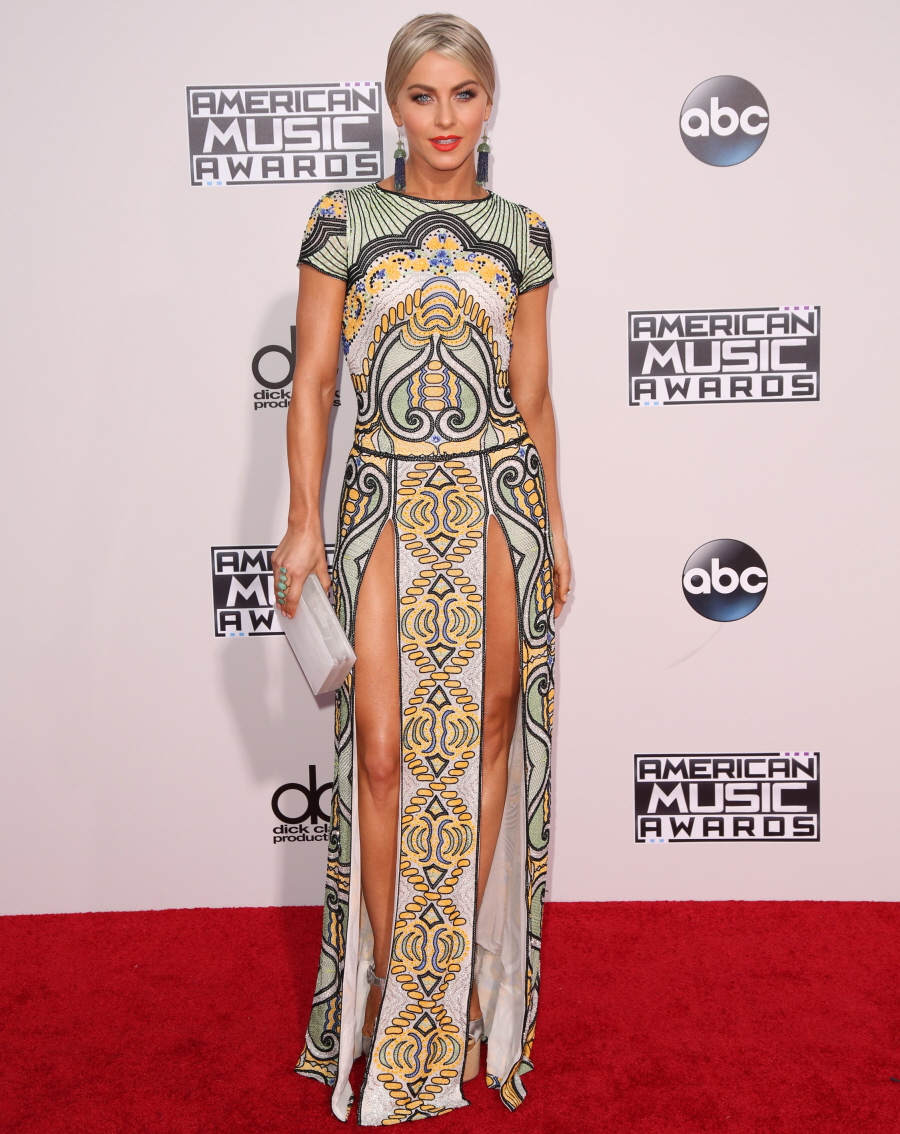 Ciara's body is like BAM. Ciara wore the hell out of this Reem Acra gown and it looked great on her. On someone else, this might have looked mediocre or even trashy, but Ciara really worked it.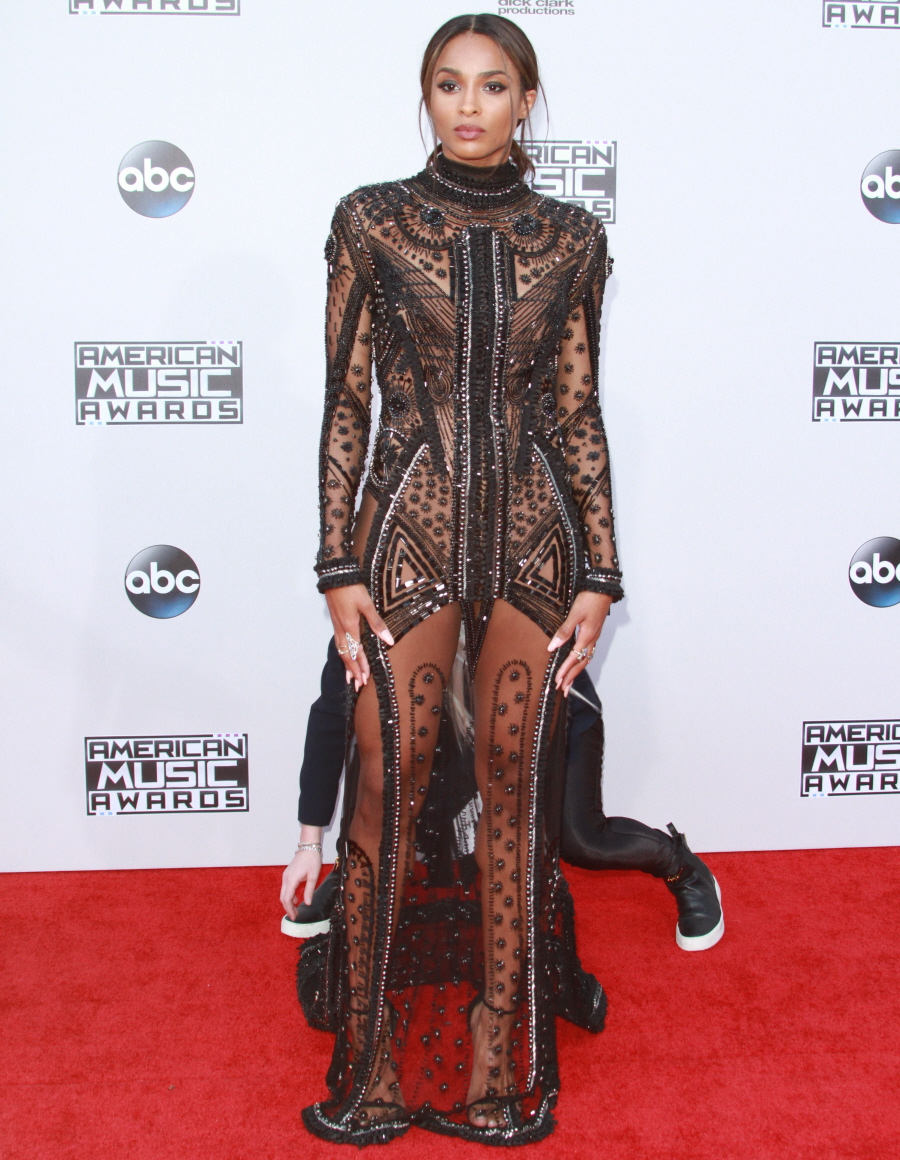 Ellie Goulding in Alexandre Vauthier. I find her boring and overrated as an artist and as a fashion girl, so I'm not really into this.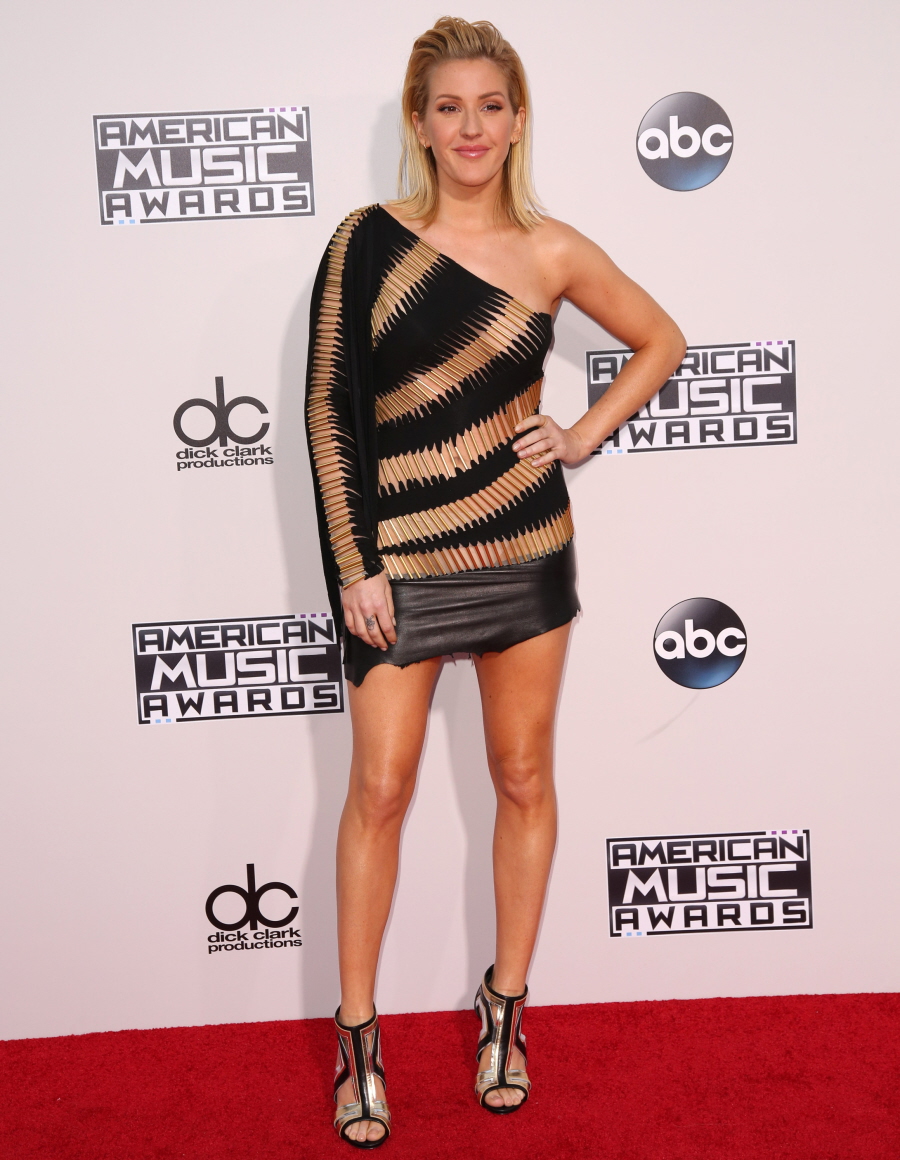 Photos courtesy of WENN.