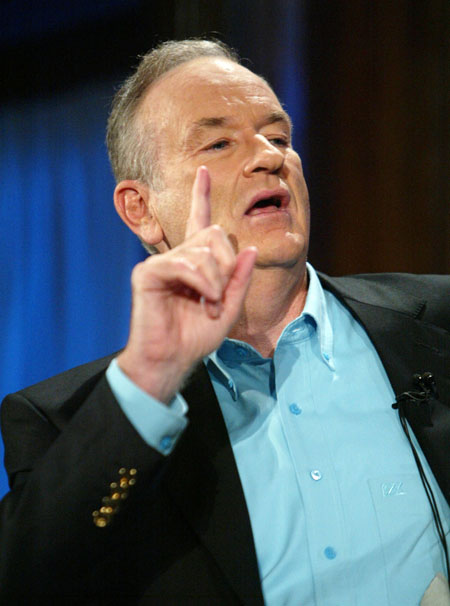 Bill O'Reilly is on the war path. Nothing new, right? He's always on the war path about something, whether it's Spain or UPS or rape victims who somehow deserved it because of what they were wearing. Bill's latest target is Eminem. It started with Eminem's new song and video, the one that mocks people like Jessica Simpson, Kim Kardashian and Gov. Sarah Palin. It was the Palin reference that bothered O'Reilly – Eminem sings "I'll invite Sarah Palin out to dinner, nail her/ Baby, say hello to my little friend." That line is so friggin' stupid, I don't even have words.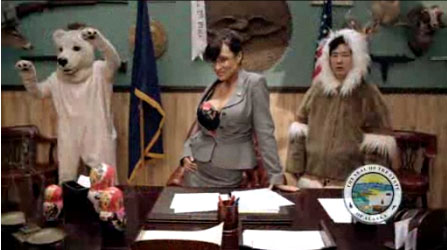 It was enough to get O'Reilly's panties in a wad, though. Bill calls the song, and the "attack" on Palin was "crude". Duh, it's Eminem, not Rachmaninoff. But then Bill went off on how Eminem is "the lowest form of entertainment in this country" and that "Eminem means nothing". You know the best way to deal with a has-been entertainer who is mildly annoying? Just ignore him. Don't give him that which he most wants – attention. That works for both Eminem and Bill O'Reilly. US Magazine has more:
Eminem – a rapper's delight? Not in Bill O'Reilly's eyes.

On Wednesday's O'Reilly Factor, the Fox News host, 59, slammed the rapper, 36, for mocking Alaska Gov. Sarah Palin in his new song.

On the song, Eminem also raps, "I'll invite Sarah Palin out to dinner, nail her/ Baby, say hello to my little friend."

O'Reilly said the "attack" on Palin was "crude."

"Few Americans take the vile rapper Eminem seriously," he said. "He represents the lowest form of entertainment in this country and is a publicity hound to boot."

"Kids see it, not adults," said O'Reilly, adding that "no one over 25 listens to him."

He said he also was surprised women's groups and "left wing" media outlets are not protesting the rapper, who also mocks Jessica Simpson, Britney Spears and Lindsay Lohan in his video.

If Travis Tritt made a derogatory reference about Hilary Clinton or Michelle Obama, O'Reilly argued, media outlets would "kill him."

"Eminem is obviously on an obscene rant about Sarah Palin," O'Reilly said. "It's totally obscene, totally inappropriate."

"All I want to do is repeat that Eminem means nothing," he added. "The video means nothing. It's played for kids that are confused."
From US Magazine
Eminem is "a publicity hound to boot". Seriously? First, fame-hungry pot meet fame-hungry kettle. Second, if Eminem is such a publicity hound, why are you giving him publicity, O'Reilly? I suppose if I wanted to be really "meta" I would include this post in the rant… why give either of them more publicity?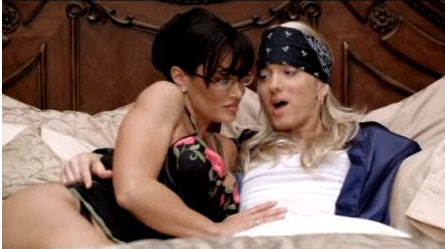 As far as the whole "if a Republican did it to a Democrat, somebody would be lynched" argument that is the new go-to talking point, I'm sure some people will believe it. What would happen if Toby Keith or somebody like that did a song where they included some line that was basically saying the guy wanted to have sex with Michelle Obama? Probably nothing. Olbermann might mention it, but it would probably be a one-minute story. Here's another idea – just scroll through some of the fringe and mainstream attacks made on the Obamas and the Clintons the past two years, and ask yourself how many of those people still have their jobs? Oh right, nearly all of them.