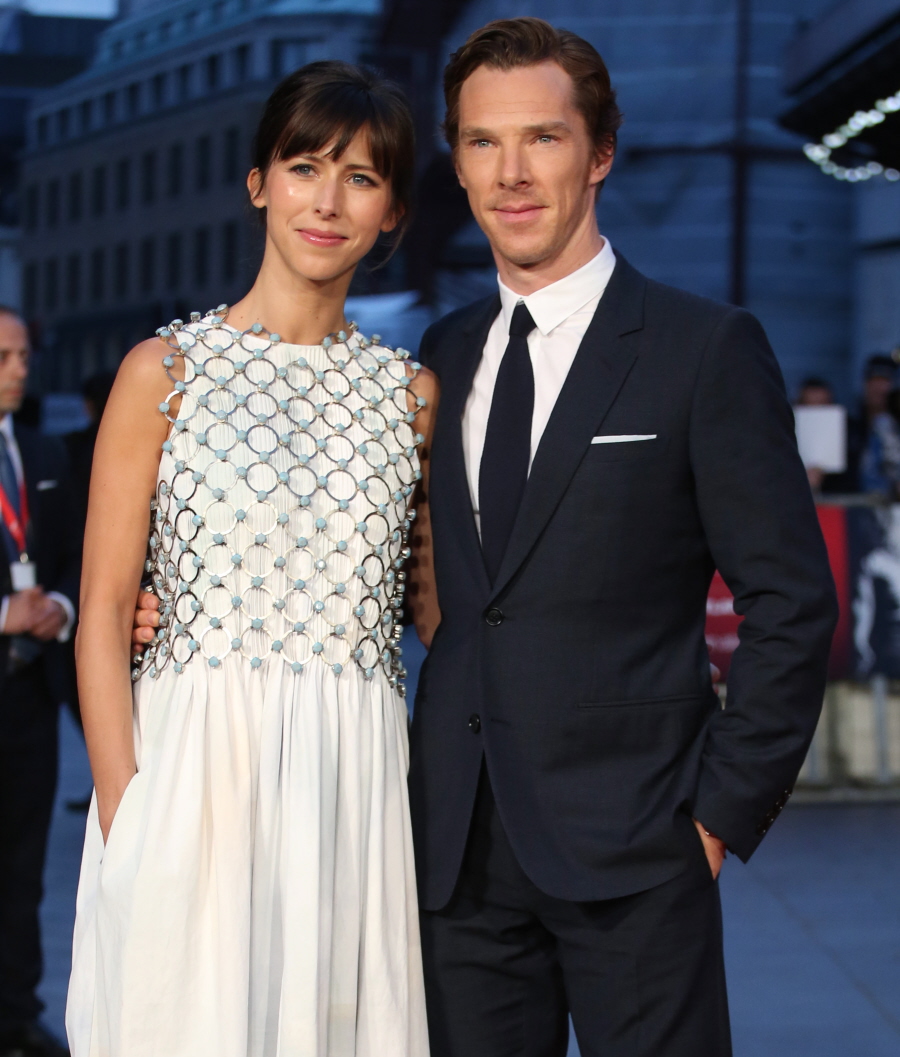 Benedict Cumberbatch appears on this week's episode of The Graham Norton Show! I can't believe how little advanced publicity there was for Bendy's appearance? I mean… he always does really well on Graham Norton. Cumberbitches come far and wide to see him. Maybe that's why there wasn't a ton of advanced knowledge about his appearance though – he didn't want it to get too crazy. Anyway, the show has already been taped, and it will air in the UK tonight, and in America… I don't know, probably next weekend. This is Benedict's first appearance since he married Sophie Hunter and they welcomed baby Batch, so of course Bendy had some stuff to say about that.
Benedict Cumberbatch is loving being a dad to 5-month-old son Christopher Carlton.

"I've become a father and a husband, and in the right order — just," the Sherlock star joked to host Graham Norton on his BBC show. "I might go for a (Cumber) batch of boys!"

Cumberbatch, 39, and wife Sophie Hunter welcomed their son in June, following the couple's February wedding in their native England.

"It's everything. I have a new life form that needs his father's help in the world and his mother needs a little help once in a while," the actor continued. "It's what being a parent is about so it's not an excuse to get away from what I am doing — it's what I ought to be doing. After three and half hours of Hamlet, I think that's okay."

While his Shakespeare play closed in October, Cumberbatch will surely be balancing fatherhood and his acting career as the fourth season of Sherlock begins production in the spring. Cumberbatch joins Victor Frankenstein costars Daniel Radcliffe and James McAvoy all on one sofa for The Graham Norton Show, airing Friday.
It wouldn't surprise me at all if Sophie and Bendy did try to have another Cumberbaby. Neither of them are getting any younger, and that's what posh couples do in England: they do the heir and the spare. I know Benedict was just joking around, but he sounds particularly alien-like when he describes his human (?) baby as "a new life form." Is Benedict giving us a hint that the Cumberbaby is half-human and half alien-lizard?
Meanwhile, I'm assuming that Benedict was on the Graham Norton Show to do some advanced promotion for the Sherlock Christmas special. Earlier this week, a new teaser trailer was released (I've included it below), as well as some new images (which you can see here). When asked about the Sherlock special – which is set in Victorian England, true to the original Sir Arthur Conan Doyle stories – Benedict said, "I thought they'd finally lost the plot, jumped the shark … then they expanded the idea and pitched it to me properly and I think it's fantastic. Absolutely brilliant."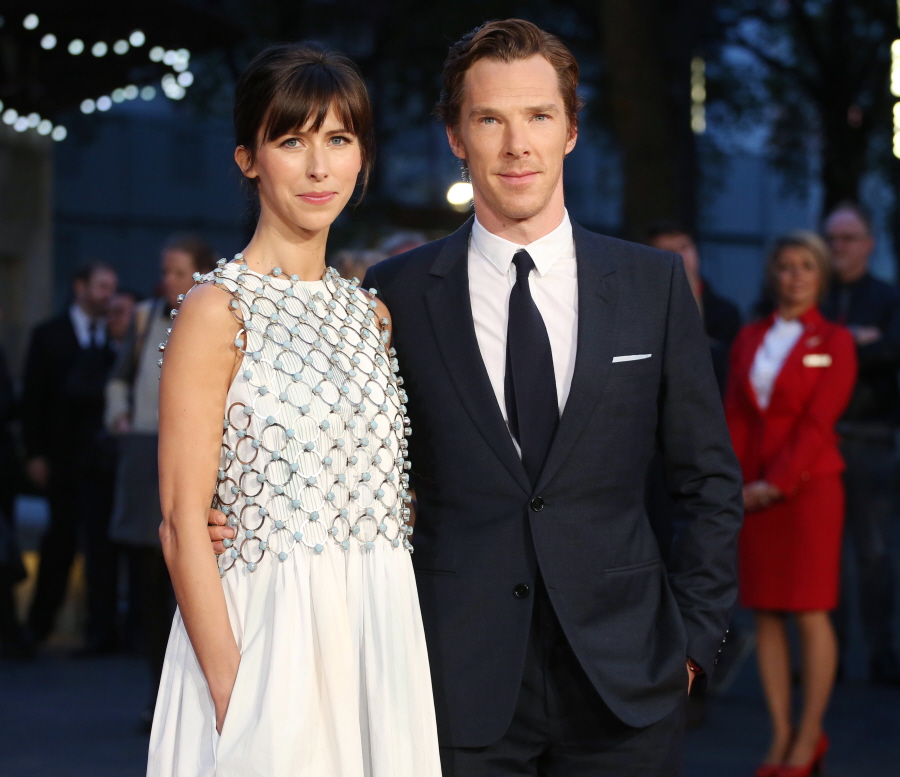 Photos courtesy of WENN.