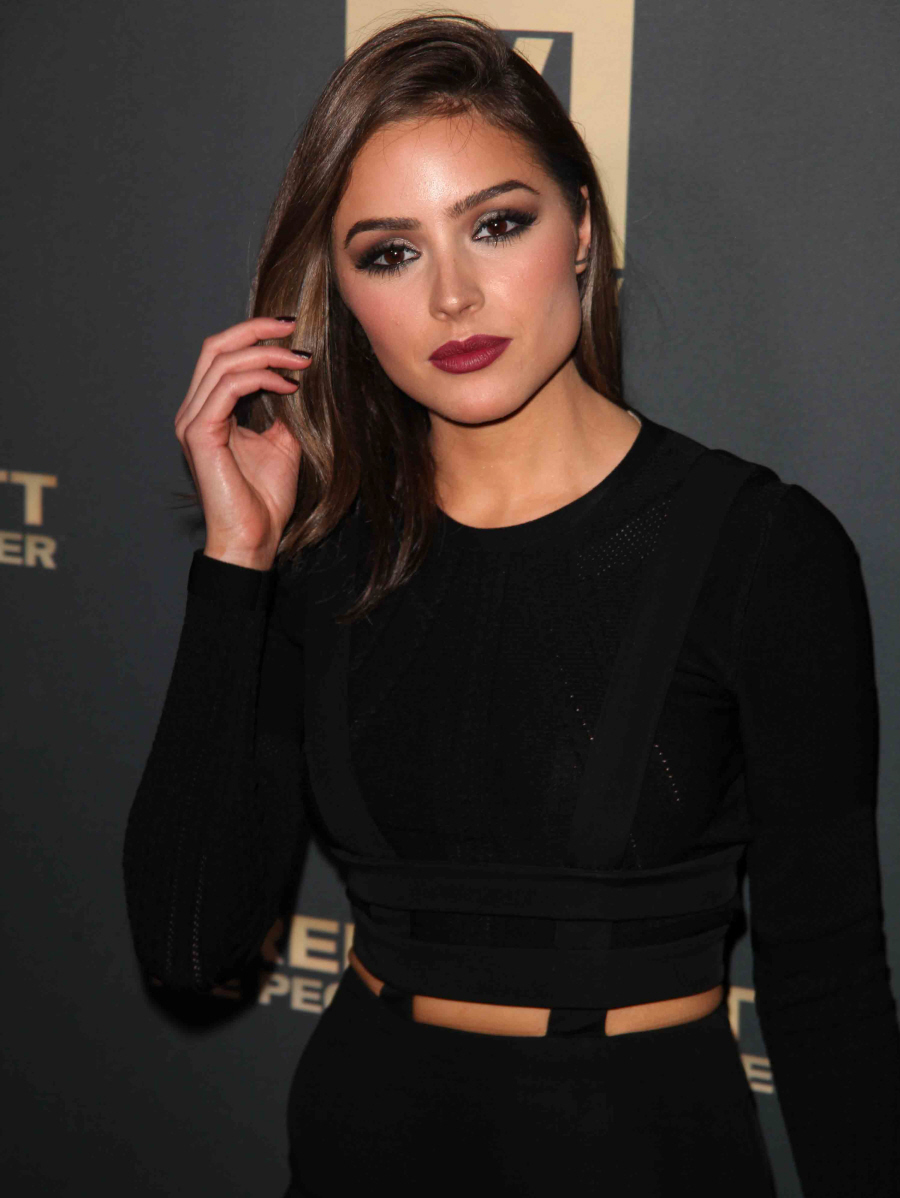 Over the summer, Olivia Culpo and Nick Jonas broke up after a two-year relationship. It made me sad, because I really liked them as a couple and I think Olivia was his "muse," in a good way. I think Olivia did the dumping too – Nick seemed slightly devastated in the wake of the split, and we still don't really know what happened between them beyond "competing schedules." Well, in the fall, Olivia started dating quarterback Tim Tebow, a football player known for his devout Christianity and his well-publicized virginity. Tebow does not believe in sex-before-marriage. People know this. He's discussed it. Ladies looking to date him know this ahead of time too. But Olivia found that after two months of no sex, she was ready to tap out.
For once, it's not Tim Tebow who's having trouble scoring – it's his girlfriend. Confidenti@l is told the QB's model squeeze Olivia Culpo has dumped him after a two-month relationship – because he won't have sex with her. The former Miss USA, who was first reported to be seeing Tebow in early October, has told friends that she can't deal with the famously abstinent star's nookie-less lifestyle.

"He was really into her," a source close to the model told us, "he was sending her love letters and cute notes and professing his love for her."

Alas, Culpo took a knee.

"She had to break up with him because she just couldn't handle it," said our insider, "He still hits her up, but she just can't deal with the sex thing. He's pretty adamant about it, I guess."

Perhaps Culpo had hoped she could help the free agent – who played for the Jets in 2012 – to have a romantic revelation like she did for ex Nick Jonas, who famously wore a "promise ring," swearing off sex before marriage. The pair started dating in the summer of 2013, and by September 2014 the one-time Jonas Brothers member told HuffPo Live that he had taken the ring off.

"This is a real growth in me and not something I'm doing anymore," he said adding, "But I've got my set of values, things that are important to me now at this point in my life and that's all that matters."

It caused something of a stir in 2009 when then-college sensation Tebow was was asked by Clay Travis of AOL's Fanhouse.com at an SEC media day if he was "saving (him)self for marriage." Tebow said that he was. It's not the first time it has caused him to fumble in his love life. When he split with girlfriend Camilla Belle after a couple of months in 2009, it was also widely speculated at the time that the Disney channel star was bothered by his chastity.
I can see where Olivia might have thought that Tim might give it up if something similar happened with Nick Jonas. The thing is, Nick Jonas really loved her and he probably thought they were going to get married at some point. Tim Tebow probably just liked her and he wasn't ready to make a bigger commitment, sexually or romantically. I don't know… can a lady really get mad at a guy for not giving it up if she goes into the relationship knowing that he wants to wait until marriage? And can a dude really get mad at a lady for wanting to get her rocks off? That is, I'm assuming that Tebow takes the hard-line view of "sex" as "anything that would involve an orgasm." In which case… yeah, Olivia needed to move on because she wasn't getting hers.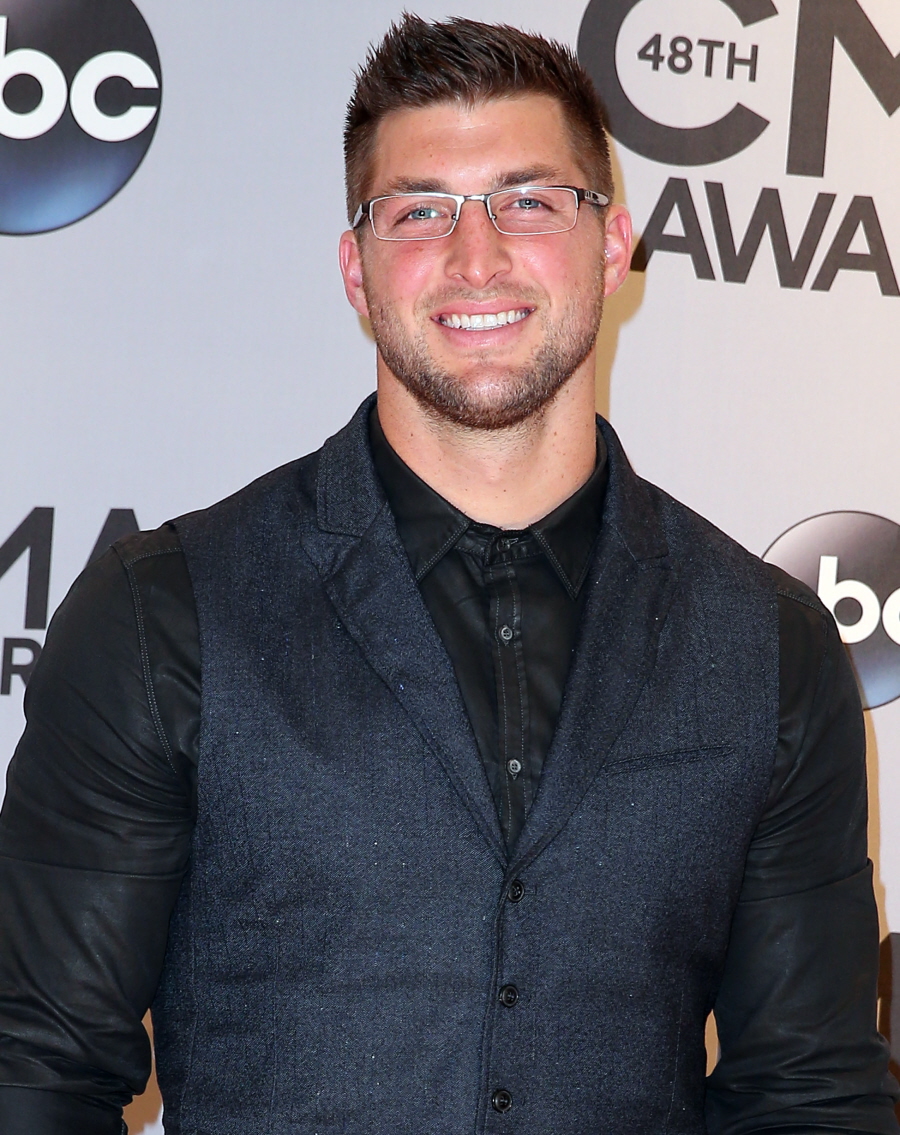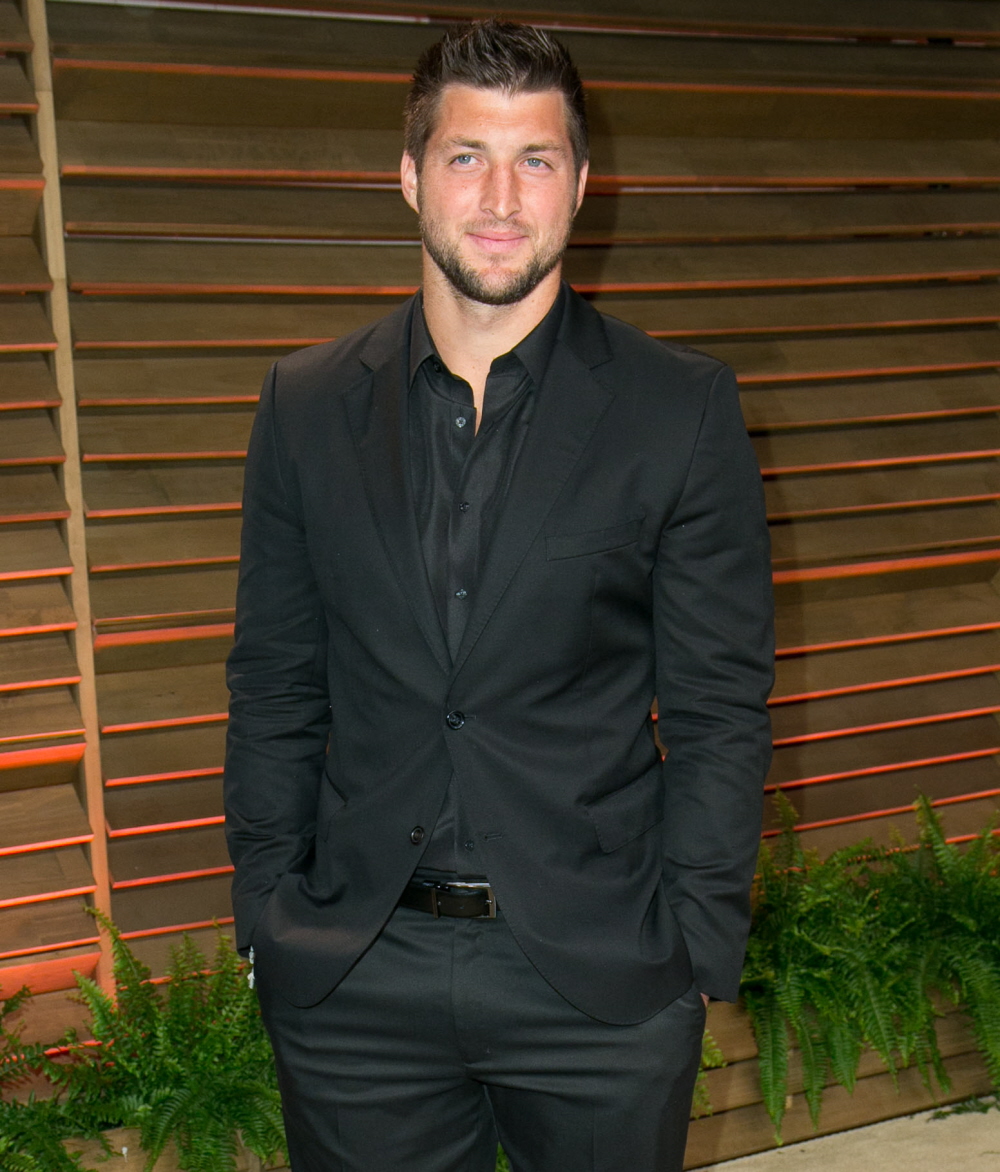 Photos courtesy of WENN.