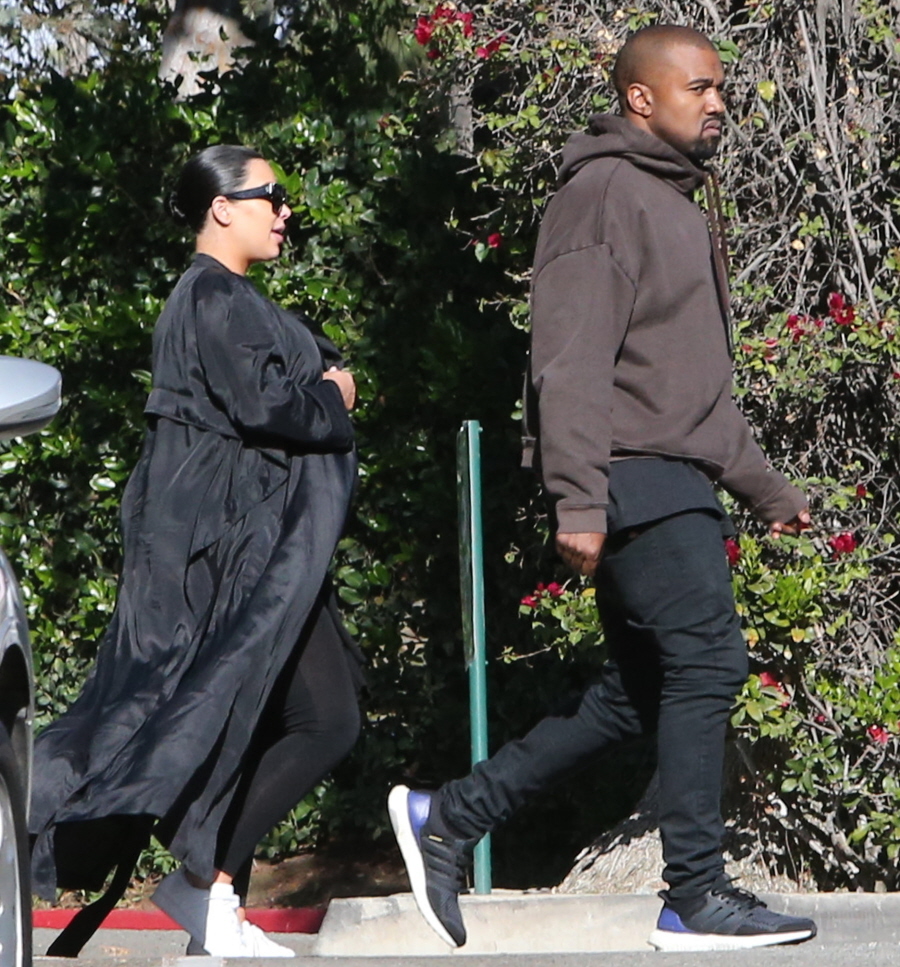 It feels like it's been forever since I've written about Kim Kardashian. It really hasn't been forever, it's just been a week or so. So, let's catch up. She's due later this month, although many people believe she'll give birth early again, probably in the next week or two. Kim was also sick over the Thanksgiving holiday – she posted a photo of her cleavage and bump (as one does) to announce that she's 37 weeks along and she has a "sinus infection and the flu." Yikes, that's bad news.
What else? One of Kim's Twitter followers called her a "fat bitch" and she replied "Yep." And then: "I just joke. I am soooo not worried about my weight and what others think. i am confident in my bounce back game lol." Sure. More like she's confident in liposuction. As for the long-awaited baby boy… TMZ says today that Kim and Kanye still haven't decided on a name. The longer this goes on, the better the chances that the name is going to be awful. Just FYI.
Time's running out for Kim Kardashian and Kanye West — less than a month from the birth of their 2nd child … and they have no idea what to name the kid. Sources tell us the couple's discussed dozens of names, but they're just not in love with anything they've come up with so far.

Might seem weird for a prolific producer like Kanye to have writer's block, but we're told the struggle is coming up with something unique — and as we first reported, directions are off the table. Also, it's their first son … which means a lot to both of them.

Our sources say Kim's worried it could come down to them just getting inspired once the little guy arrives. He's due on Christmas day, but we're told mom feels like he's coming early.
We should create a baby name list for Kim and Kanye. They say they don't want to do directional names, so I guess we can't include South West, Easton West or Westie West. So here are my recommendations:
Wintour West (for Anna, obviously)
Riccardo West (for Riccardo Tisci)
Tisci West (same)
Givenchy West
Adidas West
CAPS-LOCK WEST
No Disrespect To Ben Affleck West
Yeezington West
Yeezus West
Leather Jeggings West
Steve Jobs West
Walt Disney West
Galileo West
Kanye Junior
I'm sure we can think of more. Put your suggestions in the comments!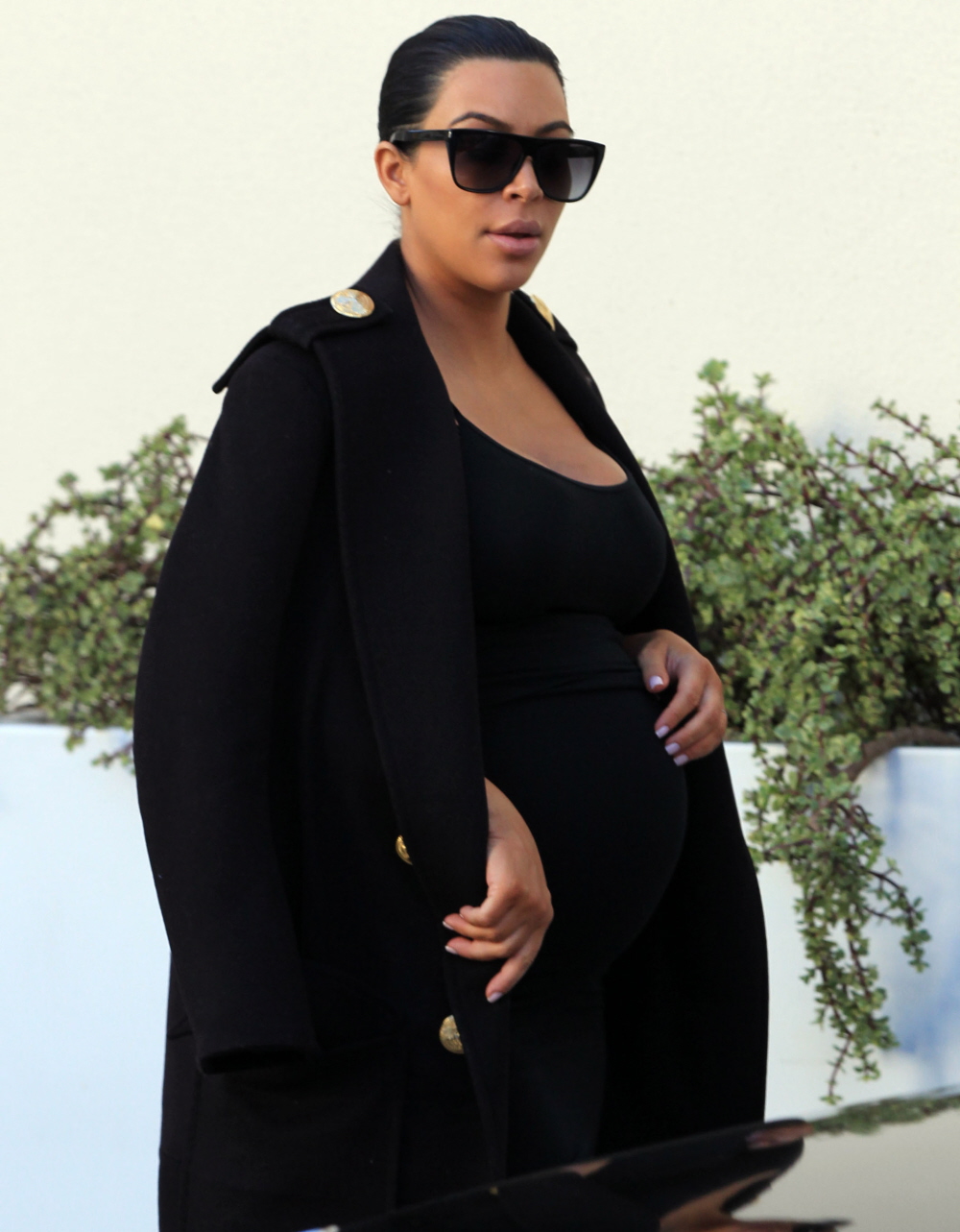 Photos courtesy of Fame/Flynet.