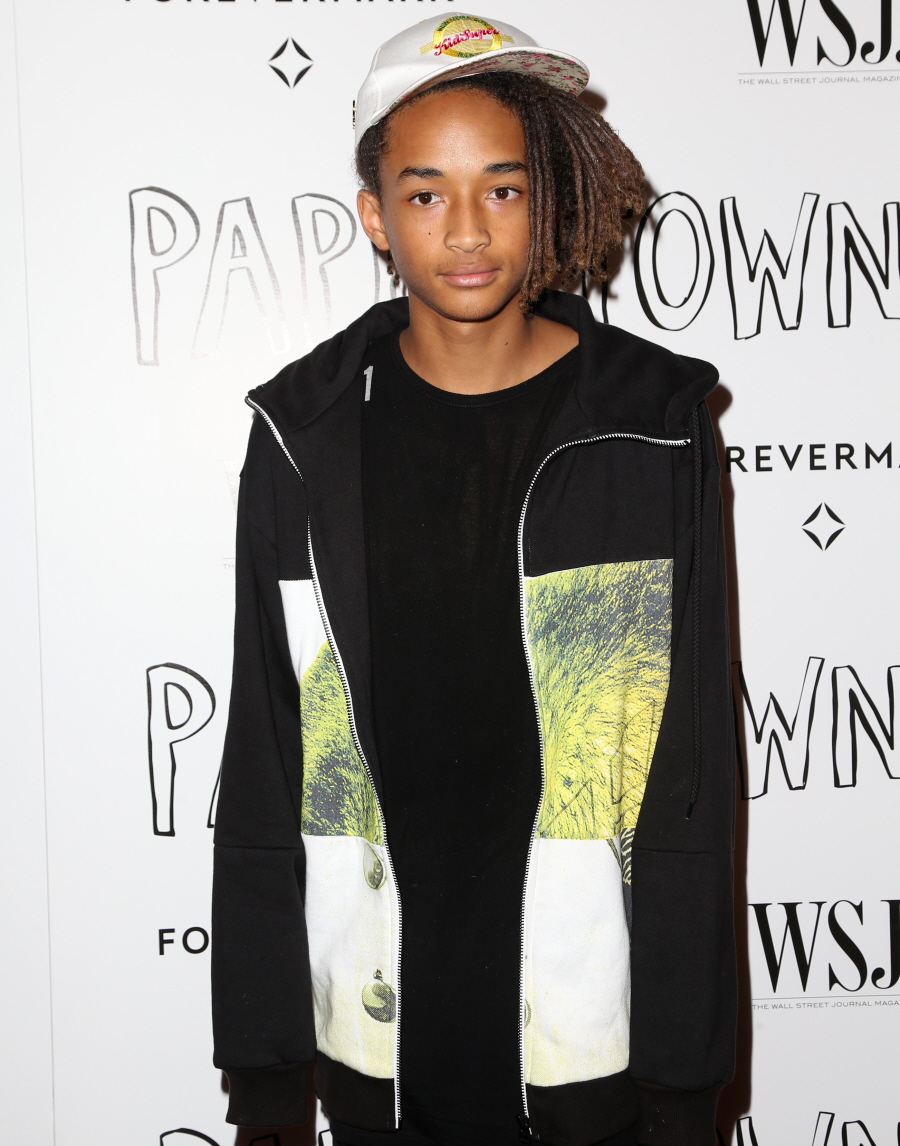 I feel sorry for the Smith kids, Jaden and Willow. They have all that money, access and potential, and they're just… struggling, I think. Part of it is the weirdly Scientologist vibe coming off of the Smith family as a whole. Part of it is that I truly wonder if Jada and Will have their kids best interests at heart. And part of it is just normal teenage drama. To be fair, I think Willow has realized that she needs to take a step back from the spotlight and just be a teenager. Jaden, however, is all about the LA scene, dating Jenner girls and giving crazy interviews to magazine apropos of nothing. Back in October, Jaden gave a wild interview to GQ where he dropped truth bombs like "I don't think I'm as revolutionary as Galileo, but I don't think I'm not as revolutionary as Galileo." And "Me and Willow are scientists, so everything for us is a scientific test upon humanity." Yes. So is it any surprise that Jaden reportedly sees himself as a "modern day prophet"?
Deep thoughts. "I don't think I'm as revolutionary as Ga­li­leo," Jaden Smith recently told GQ. "But I don't think I'm not as revolutionary as Galileo."

And like the Renaissance scientist, the 17-year-old son of Will Smith and Jada ­Pinkett Smith has a few ideas to champion. "Jaden sees himself as a modern-day prophet and is working on a collection of essays," a pal says in the new issue of Us Weekly. "They're new takes on string theory and chaos theory, but more mystical."

After all, he's getting an out-of-this-world assist with the tome. Explains the source, "Jaden thinks he has spiritual ties to people in other dimensions and galaxies, and they are helping him write."

The crystal-healing enthusiast also believes his work could have a widespread impact. Adds the insider, "He hopes to have a spiritual following when he releases these."
You know what this reminded me of? Terrence Howard's absolutely bonkers interview with Rolling Stone several months ago. Howard was talking about how he invented a new kind of math called "Terryology" where 1 times 1 equals 2. I would love to know Jaden's modern-day prophecies about chaos theory and how he has spiritual connections to people in other galaxies. It might have some connection to Terryology! He should totally write it all down. It could be the new Dianetics.
I hate to be this person, but I honestly have to ask: where are his parents?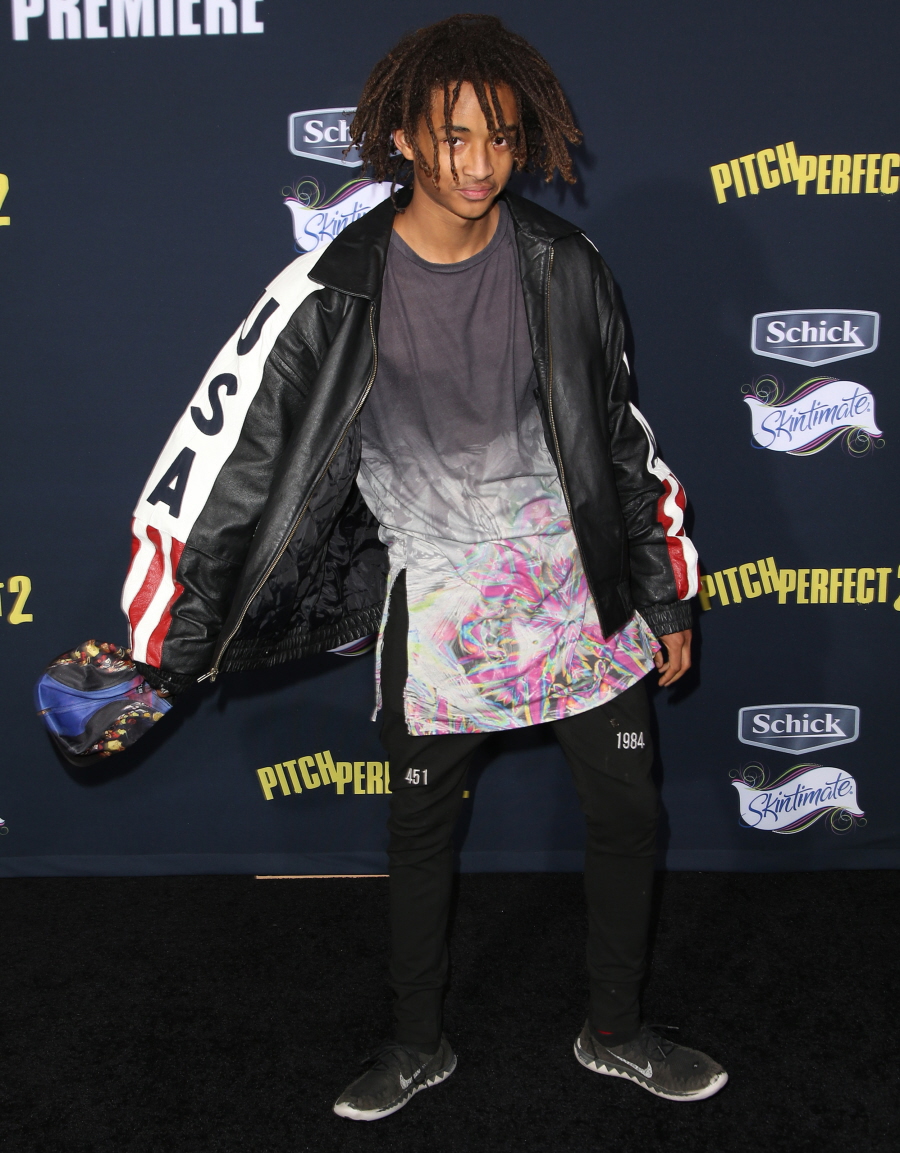 Photos courtesy of WENN.