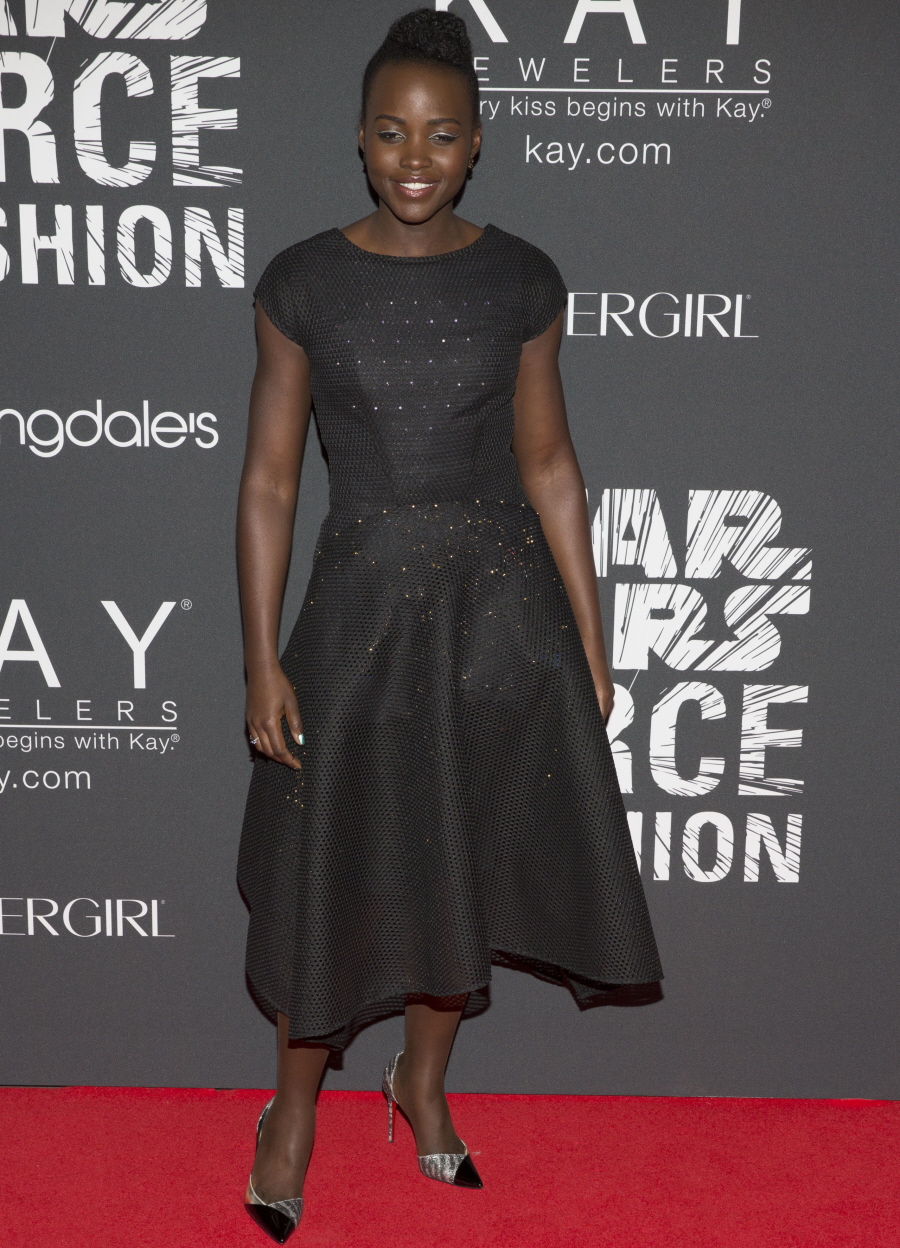 I'm starting to get a little bit worried about Lupita Nyong'o and her role in Star Wars: The Force Awakens. Here's my concern: when all is said and done, her CGI role (Maz Kanata) might be very, very small. I think it was already a somewhat minor role, and then it might have been cut down even further by JJ Abrams because he reportedly was "not impressed" with Lupita's CGI acting. It reminds me a bit of all the hoopla with Monica Bellucci's role in Spectre – the way she was being pushed out to promote the film, I thought she had a much bigger role, and then in the end, she was on screen for barely 9 minutes, if that. I feel like that's going to happen with Lupita in The Force Awakens – she's going to be pushed out to promote the film over and over (she's already got three major magazine covers and counting) and then in the end, her CGI-role will be utterly minor and barely on screen.
Anyway, these are photos from last night's Star Wars Force 4 Fashion event at the Skylight Modern in NYC. Lupita was once again pushed out as the big "name" of the event, although Daisy Ridley and Joh Boyega were also in attendance. John and Daisy are so "unknown" in America (and around the world), which is why Lupita was probably encouraged to appear. Like, I wouldn't be covering the photos from this event if just Daisy and John attended. As for fashion, Lupita's dress is Zac Posen and it's very cute.
Meanwhile, Star Wars stuff takes the cover of the new issue of Time Magazine. They put R2D2 and the new droid (the little one) on two covers, and Time did interviews with the cast. Lupita spoke to Time about how the world of Star Wars is multicultural, saying:
"I think you can tell from the cast that it is a lot more multicultural. One of the things I remember as a child connecting with Star Wars is one of the characters spoke Kikuyu, which is a Kenyan language. And I remember feeling like that made Star Wars mine, it made Star Wars Kenyan for all I was concerned. There's a universality to the world that George Lucas created that makes it possible for this multicultural cast to exist without necessarily turning the universe on its head. By very nature and with all sorts of creatures, it is, I think, a universe that is made for a multicultural experience."
I agree that there's something inherently multicultural about the Star Wars world (I'm still a Lando fangirl, honestly), but… I think it's problematic for the Star Wars world to hire the sole Oscar-winning African actress… and make her character hide behind CGI. I'm just sayin'.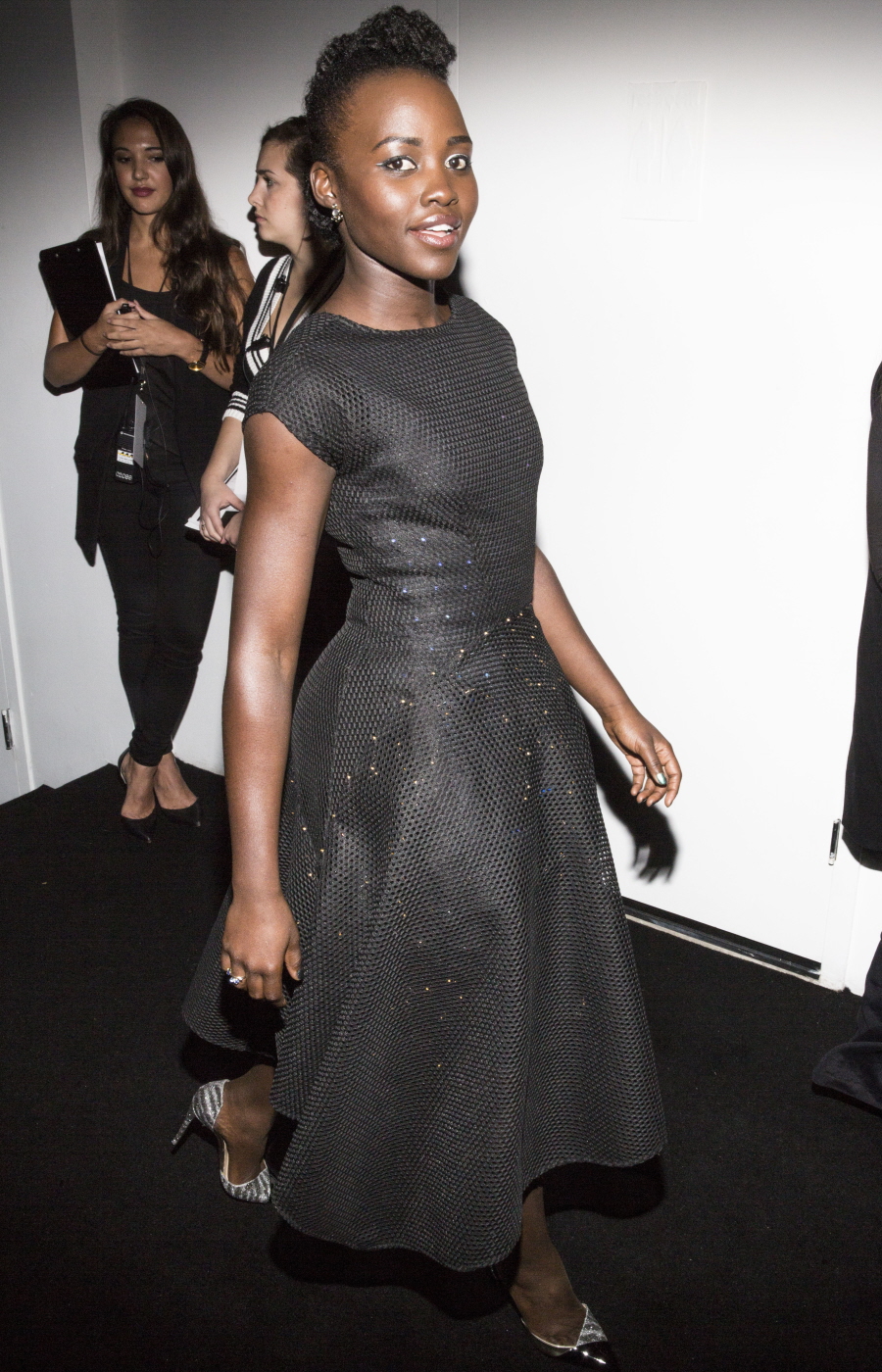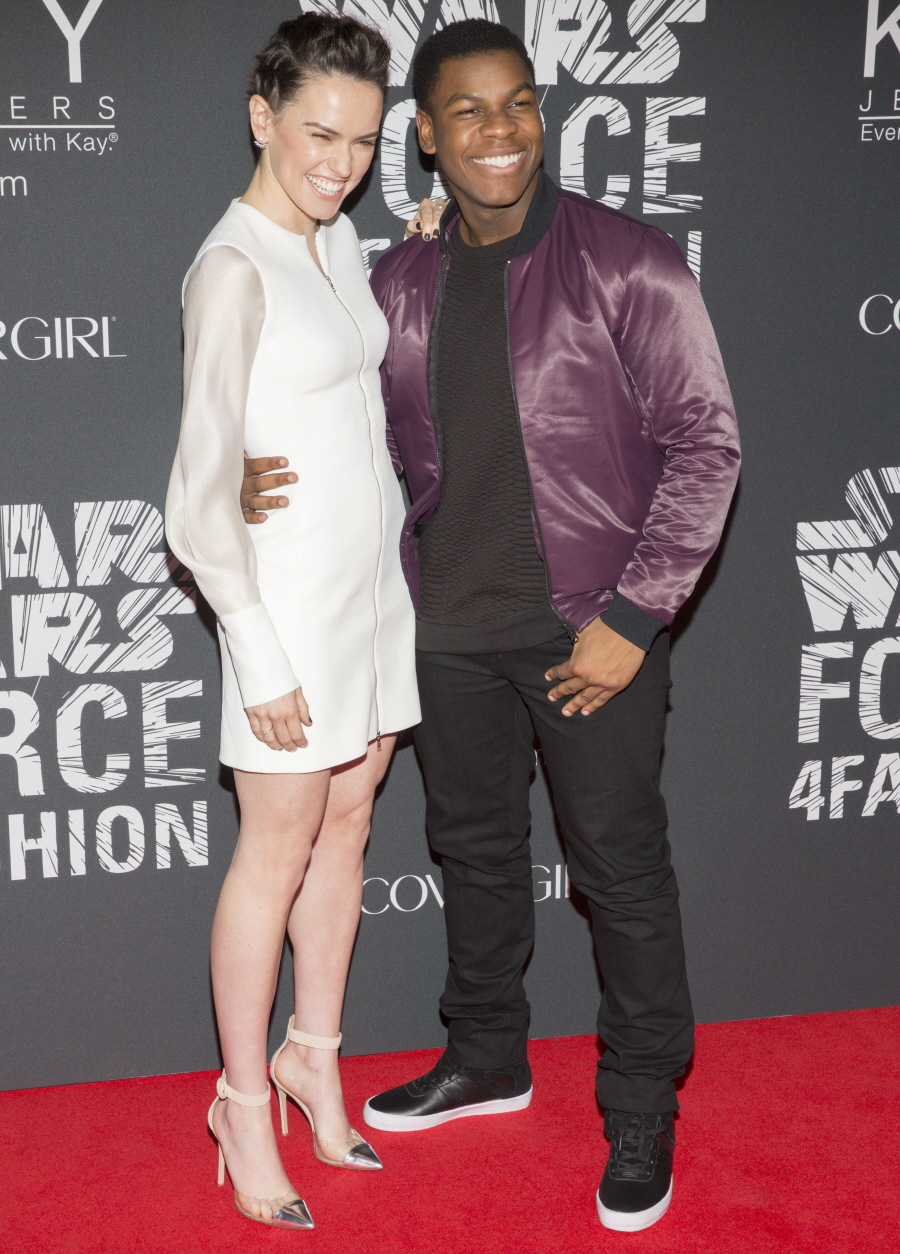 Photos courtesy of WENN.