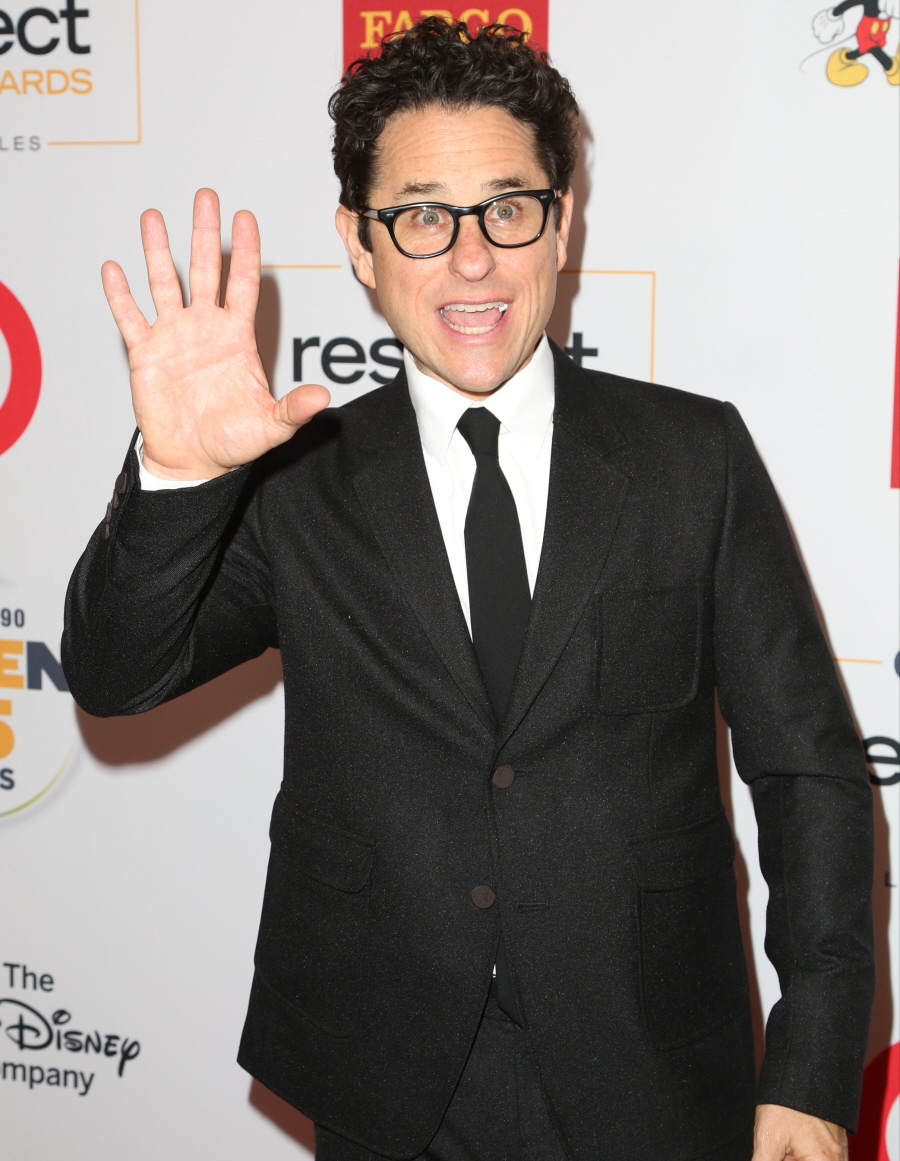 There have been a lot of rumors floating around this week about Lupita Nyong'o's role in Star Wars: The Force Awakens. We already knew she was playing a CGI character, and that the character has lived for many, many years. Reportedly, director JJ Abrams was unimpressed with Lupita's CGI performance, and he might have cut down her role and done something with the voice work. Even if the specifics of the story were not correct, there is still some concern (on my part) that Lupita's inclusion in the Star Wars world is likely minimal. Well, JJ Abrams made an exclusive statement to Page Six about the rumors and… I feel like he's parsing.
J.J. Abrams is shooting down rumors he's axed several of Oscar-winner Lupita Nyong'o's scenes from "Star Wars: The Force Awakens" because her performance was subpar.

UK paper The Sun said Nyong'o's "role has been massively cut in the finished edit" and that "there was a general sense that something wasn't working so a lot of her scenes ended up being either reworked or cut."

But Abrams told Page Six in a statement: "The number of rumors floating around about 'The Force Awakens' is truly stunning. Some are wonderfully funny, others simply preposterous. But the only one more ridiculous than Jar Jar Binks being a Sith Lord is that I cut Lupita Nyong'o's performance because it wasn't satisfactory."

The director added: "In truth, her performance wasn't satisfactory. It was spectacular. She has brought the character of Maz Kanata to life in the most wonderful, wise, touching, deep and funny way. Lupita never ceased to amaze me. Yes, we tried many approaches, and we finally landed on just what the film needed. She elevated all the scenes she is in, I'm forever grateful, and can't wait for people to see her stunning performance."

An insider added: "The movie hasn't been screened, so no one, including Lupita, has seen it."
Okay, so Lupita nailed it. But "we tried many approaches, and we finally landed on just what the film needed" – what does that mean? That actually doesn't sound like a ringing endorsement. Does that mean that there was a kernel of truth to Lupita not "getting" how to do a CGI performance, and JJ coaching her to do a lot of different things? Does it mean that her role was cut down for "story" rather than performance? That's what I think. I think we're going to watch The Force Awakens and we'll be stunned by how small her part really is. Incidentally, I'm sort of thinking the same thing about Oscar Isaac – I wonder if his role is a lot smaller than we were led to believe.
Here are some photos of Lupita arriving at LAX yesterday, ahead of the big LA premiere of Star Wars: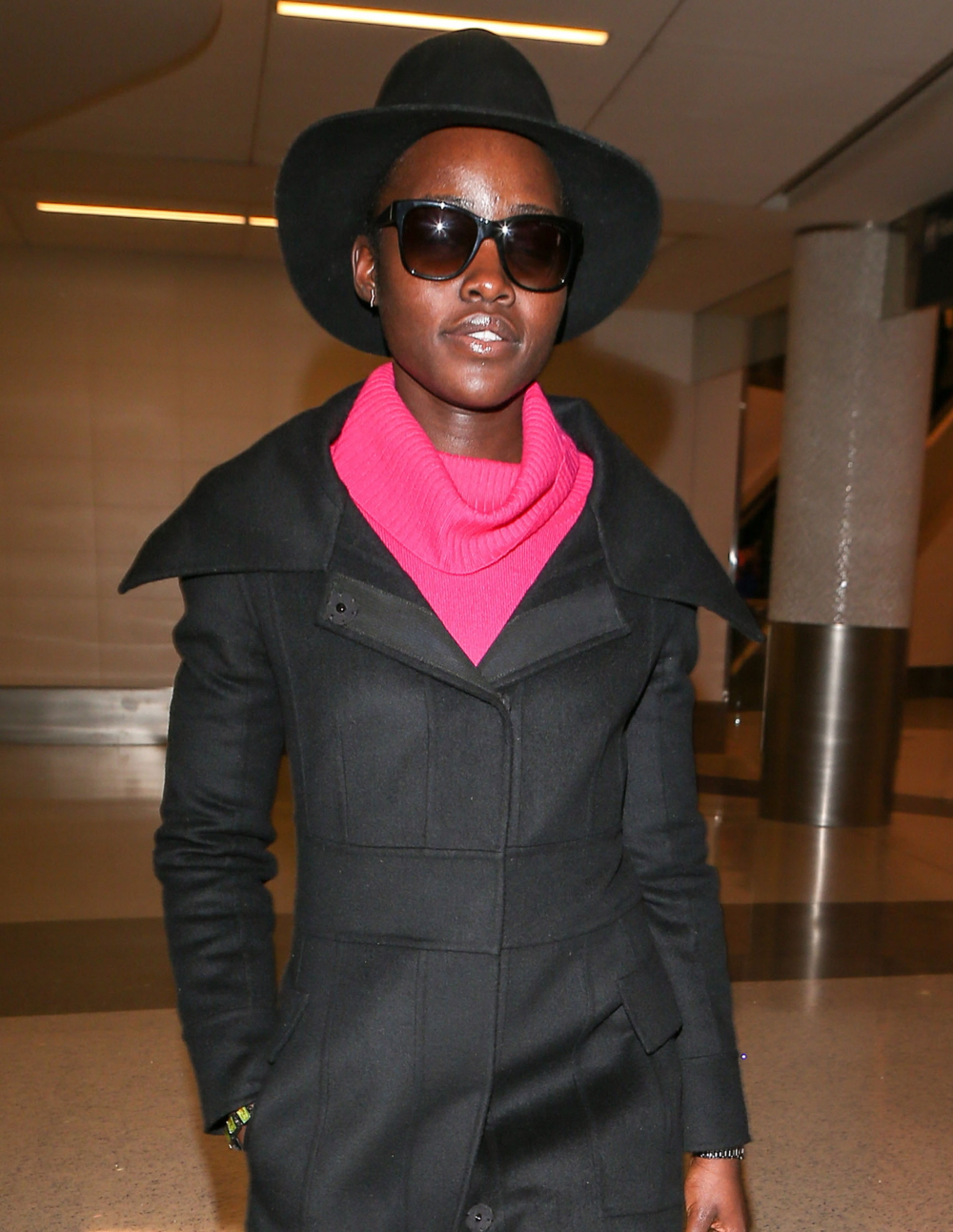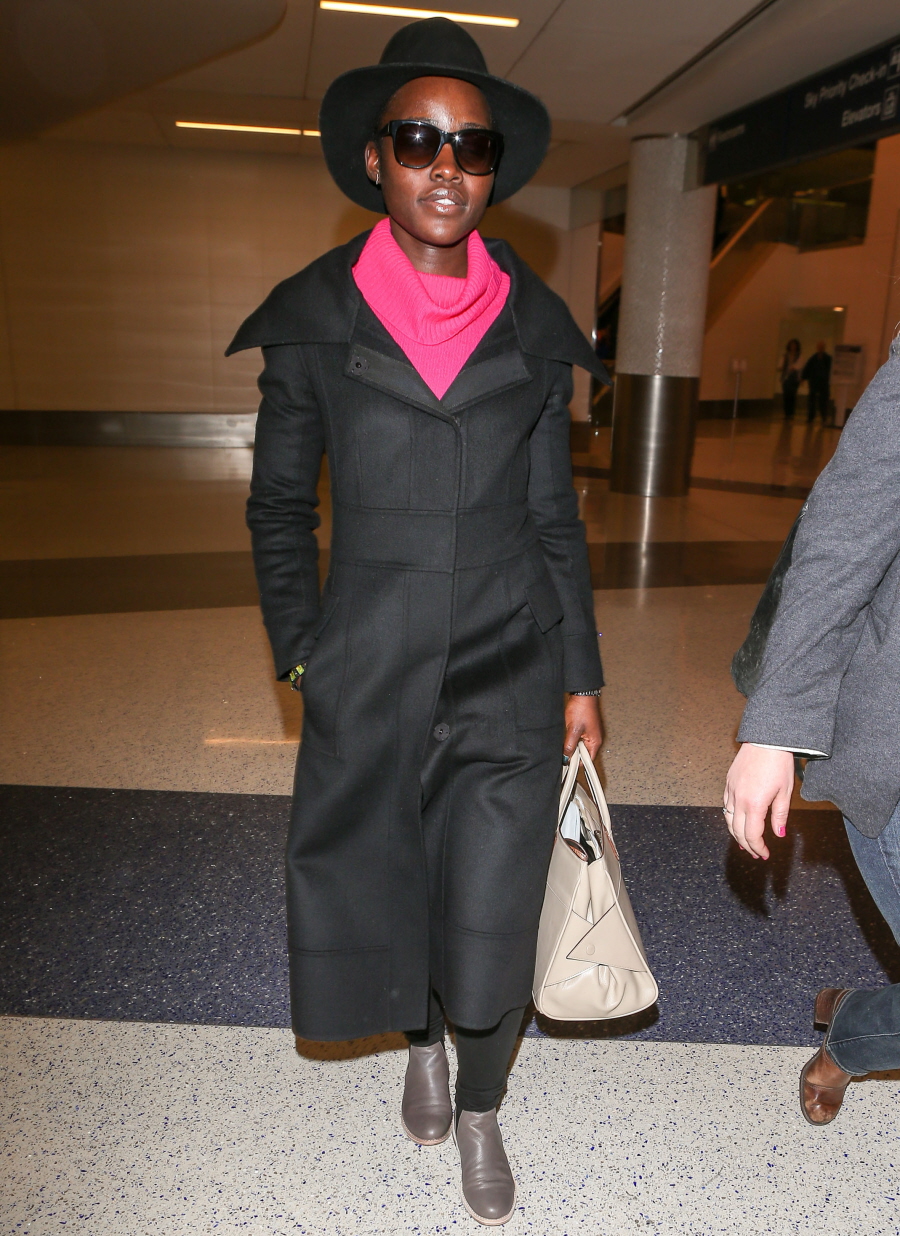 Photos courtesy of Fame/Flynet.