Mariah Carey has a new Q&A interview with People in which she's promoting her collaboration with MAC Cosmetics. Mariah has a new lipstick out, All I Want, which is just your basic nude lipstick with a tinge of shimmery pink in it. I own several nude lipsticks but that color seems a little played out.
Mariah's interview with People is amusing, because it's Mariah and she doesn't have enough time for herself and will admit she's "eternally oblivious" to her age. That's just Mariah, she's the queen of everything and she works from her bed. She probably did this interview over the phone while she was lounging or in the bathtub. Mariah explained that she loves taking baths but that she wears a bathing suit in the tub in case her kids barge in. She also added "I don't get that much time for self-pampering." When Mariah is talking, that's extremely relative. "Not much time" means more than an hour at a stretch, I would assume.
What do you want after any long day?
A bath where no one's banging on the door [yelling], "Mommy!" It used to be my private time, and now it's not, but that's okay. I'll often take a bath in a bathing suit knowing that I'm going to have to let [my children] in.

What do you want your children [4 year olds Monroe and Moroccan] to grow up to be?
Happy. And hopefully successful and to have a good work ethic. They're growing up with me as their mom, but I need to make them learn that they don't just get things handed to them.

What are the qualities you want most in a partner?
I used to say a sense of humor. I think that's important, but I think that a caring and generous spirit is very important as well.

What's the best thing about being in your 40s?
I think I have to remain eternally oblivious to age. Honestly, when you put a number on it yourself, it's just like, Why? Why do that?

You went to beauty school. What tips do you still use?
We learned so many things, like how to tweeze our eyebrows. I do my own.

Do you ever have a bad hair day?
I do, and then I apply my 500 hours of beauty school. If it's really bad, I'll slick it back and put it in a bun.

What's the most surprising item on your vanity?
My own cream that I worked on when I was pregnant that I probably will be releasing at some point. I don't want to go into it, but it's amazing.

You must indulge in the most luxe treatments.
Not really – I don't get that much time for self-pampering.

Then what's your splurge?
Professional hair and makeup teams. They're not cheap, but they make you feel good.
[From People Magazine Premium]
It's not surprising to me at all that Mariah does her own eyebrows and that she learned in beauty school. That explains so much, like why she has eternally 90s brows. It sounds weird to me that she wears a bathing suit in the tub, but I would assume it's for her staff and the occasional photo as much as for her kids. She wore a bodysuit on Cribs back in the day so she could get in tub on camera.
And as for her requirements for a partner, is it any wonder that she added "generous spirit" in at the end? She's dating billionaire James Packer and she's recently been seen wearing a $500,000 diamond chain link necklace that he gifted her from Van Cleef and Arpels. This is the second half a million dollar accessory he's reportedly given her. In July she was seen out with a $500,000 18 carat yellow diamond heart necklace. How much longer until he gives her an enormous ring? Now I'm looking forward to that.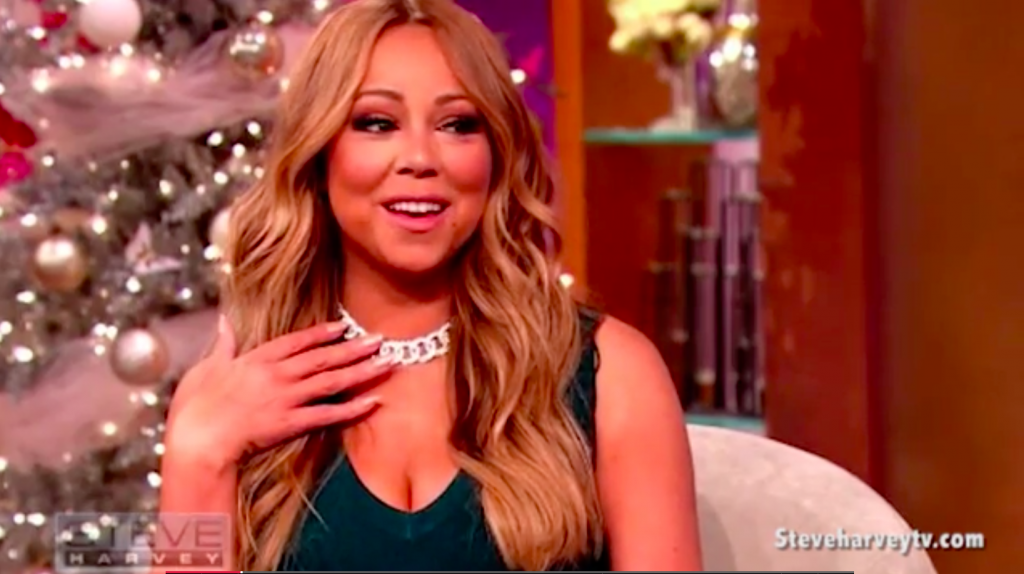 Here's Mariah performing with Busta Rhymes in New Jersey over the weekend. This was her first appearance since being hospitalized with flu symptoms last week. Lainey wondered whether "flu" was code for "drop 10 lbs quick." Mariah is said to have lost 45 pounds recently. You can really see it in her face.
I get the impression that no one ever uses this bathroom and that it's just for her Hello Kitty collection. Other photos confirm this.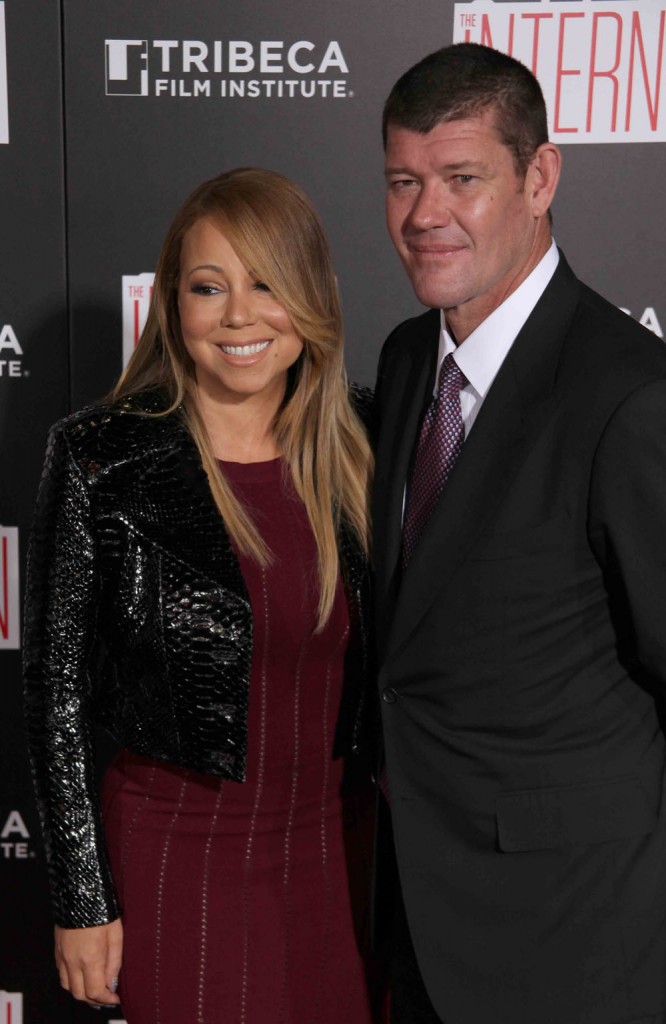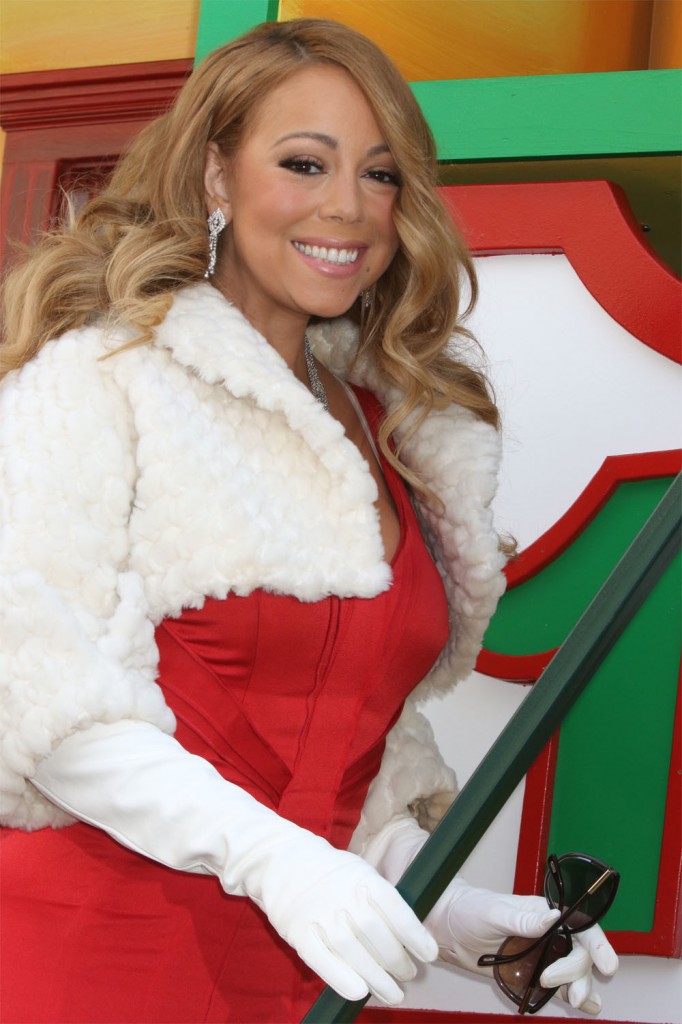 Photo credit: WENN.com, Getty Images and Instagram/Mariah Carey