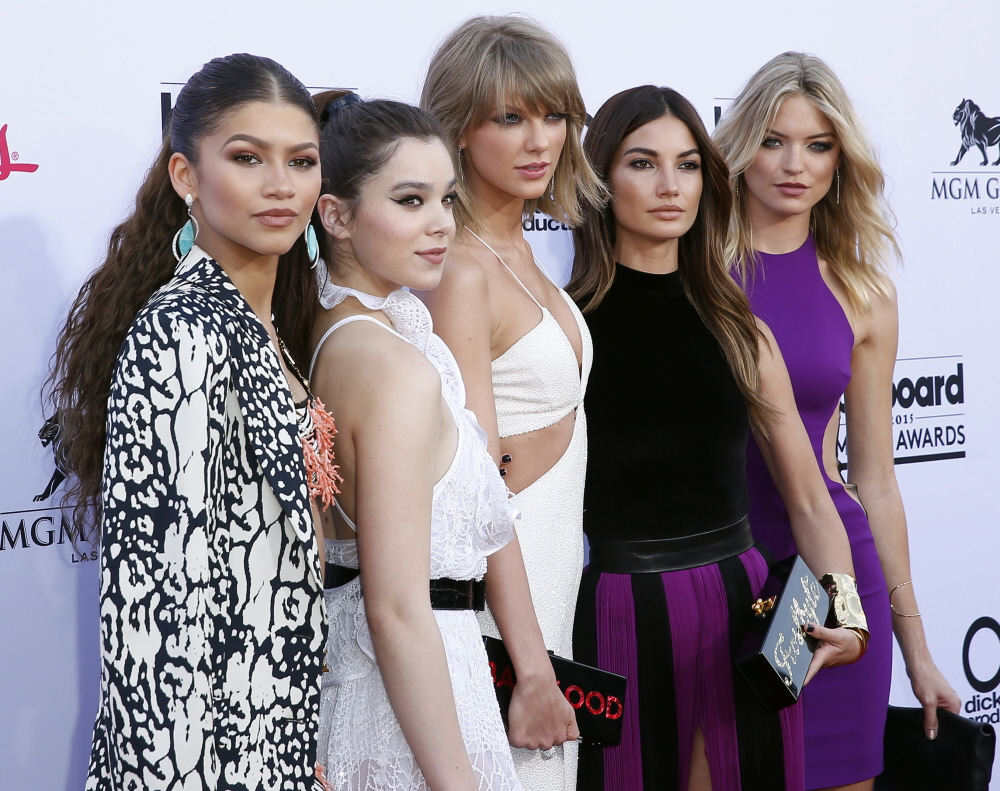 Much like 14-year-old Rowan Blanchard, noted feminist writer Camille Paglia has some thoughts about #SquadGoals, specifically regarding the biggest Squad Goaler of them all, Taylor Swift. Paglia wrote an essay for The Hollywood Reporter about her complicated relationship with the idea of "squads" and whether or not they're "the blossoming of an ideal­istic new feminism." Most of the piece reads like a (slightly half-assed and out-of-touch) history of the representations of female friendships in entertainment, but then Paglia basically says that Squads have the power to offer genuine female companionship, mentorship and friendship, but only if those squads don't fall into the Taylor Swift Squad Model. You can read the essay here. Here's the Taylor Swift portion:
Young women performers are now at the mercy of a swarming, intrusive paparazzi culture, intensified by the hypersexualization of our flesh-baring fashions. The girl squad phenomenon has certainly been magnified by how isolated and exposed young women feel in negotiating the piranha shoals of the industry. A dramatic example of their vulnerability was the long-lens pap photo of Taylor Swift sitting painfully sad and prim on a Virgin Islands taxi boat after her tumultuous 2013 holiday breakup with pop star Harry Styles.

Given the professional stakes, girl squads must not slide into a cozy, cliquish retreat from romantic fiascoes or communication problems with men, whom feminist rhetoric too often rashly stereotypes as oafish pigs. If many women feel lonely or overwhelmed these days, it's not due to male malice. Women have lost the natural solidarity and companionship they enjoyed for thousands of years in the preindustrial agrarian world, where multiple generations chatted through the day as they shared chores, cooking and child care.

In our wide-open modern era of independent careers, girl squads can help women advance if they avoid presenting a silly, regressive public image — as in the tittering, tongues-out mugging of Swift's bear-hugging posse. Swift herself should retire that obnoxious Nazi Barbie routine of wheeling out friends and celebrities as performance props, an exhibitionistic overkill that Lara Marie Schoenhals brilliantly parodied in her scathing viral video "Please Welcome to the Stage."

Girl squads ought to be about mentoring, exchanging advice and experience and launching exciting and innovative joint projects. Women need to study the immensely productive dynamic of male bonding in history. With their results-oriented teamwork, men largely have escaped the sexual jealousy, emotionalism and spiteful turf wars that sometimes dog women.

If women in Hollywood seek a broad audience, they must aim higher and transcend a narrow gender factionalism that thrives on grievance. Girl squads are only an early learning stage of female development. For women to leave a lasting mark on culture, they need to cut down on the socializing and focus like a laser on their own creative gifts.
To be fair to Taylor Swift for a moment, I do think that she's actively interested in mentoring the younger girls in her squad. She often seems genuinely like a big sister to people like Zendaya and Lorde. But… Paglia is also correct about Taylor "wheeling out friends and celebrities as performance props." Taylor is all about Taylor. Taylor's squad is all about Taylor. Taylor will be your friend if she can show you off on stage, on a red carpet or on social media. Taylor is all about the image of female friendship rather than the reality.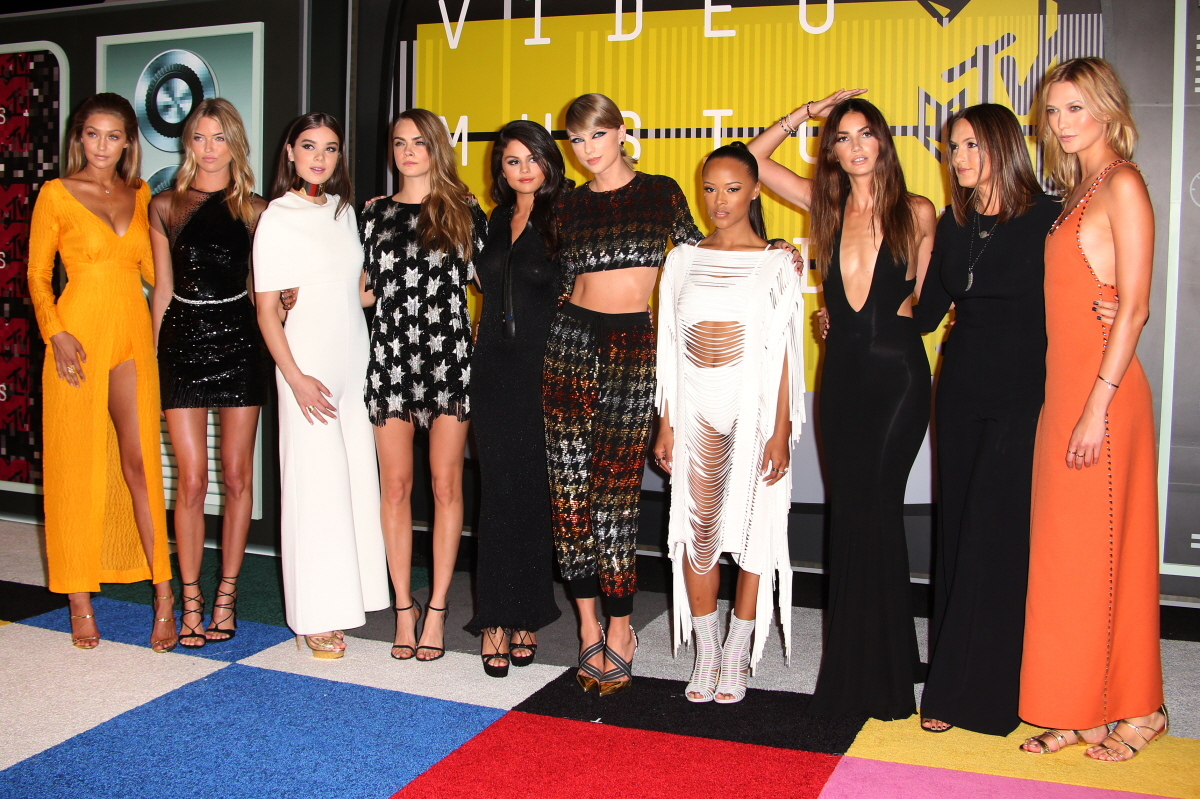 Photos courtesy of WENN.