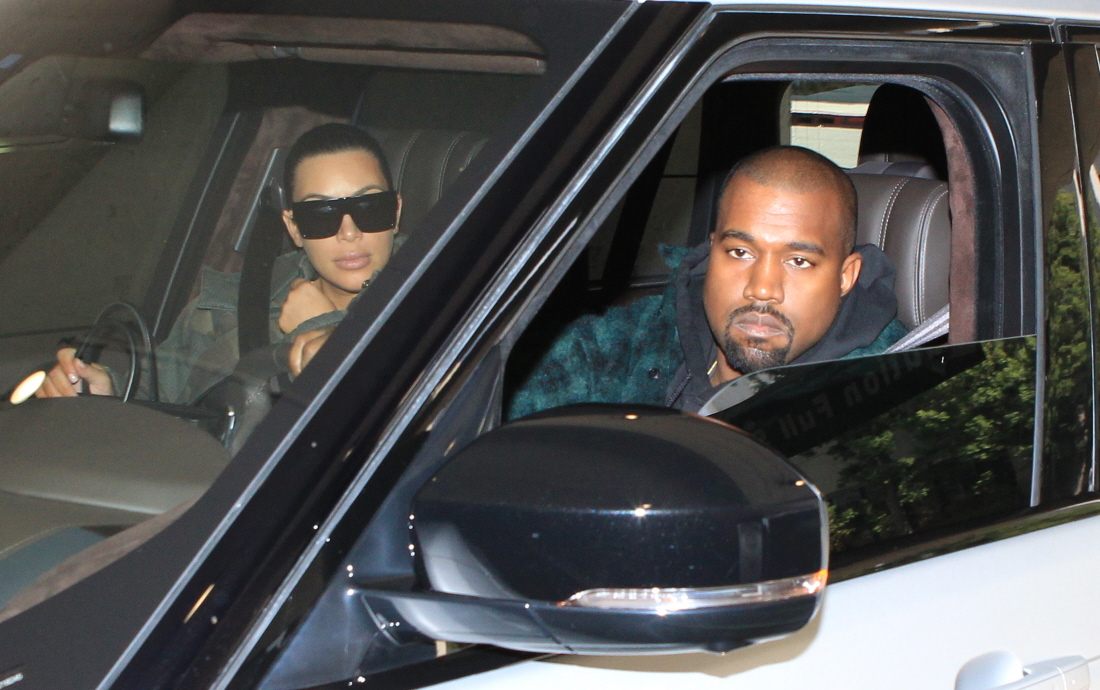 A few weeks before Kim Kardashian gave birth to SAINT WEST, she announced on her app that she already had her "push present" all picked out. She wanted/wants Kanye to give her a Lorraine Schwartz diamond choker, something would probably cost around $100K-200K. Well, many of us thought it was pretty tacky of Kim to announce her plans to ask Kanye for a particular push present, and some of you were annoyed by the very idea of a push present in general. In any case, it doesn't look like Kanye is going to buy anything for Kim.
I'm finishing my album and my next collection…

— KANYE WEST (@kanyewest) December 13, 2015
no offense to anyone… I'm asking everyone DON'T ASK ME FOR ANYTHING TILL AFTER I'M FINISHED WITH MY ALBUM

— KANYE WEST (@kanyewest) December 13, 2015
Wow, he sounds like such an involved husband and father, right? Imma let you finish but my clothing line and album are so much more important than whatever you got going on, Saint West! Designing the ultimate pair of leather jeggings is more important than Kanye's wife and child.
Meanwhile, TMZ basically had the same story that People Magazine had last week – "sources" say that for sure, Kim will not have another baby.
Kim Kardashian and Kanye West's new bundle of joy will be their last … doctors have warned her another pregnancy would be like playing with fire. Kim's been open about her pregnancy struggles, suffering from placenta accreta — a potentially life threatening condition — during both. We're told docs have told her it's nearly a guarantee she'd get accreta again, putting her and her baby's lives at risk.

A source close to the family tells us Kim is also scared of another extremely painful birth, like the one with Saint … and that's helped her make the decision easier.

However, we're told the couple is completely cool with capping off their brood at two kids. Our source says they're plenty busy with North and Saint and a new addition would be just too much.

As for Saint West — we're told he's the perfect baby — eating great, sleeping a ton and barely crying … the opposite of North.
I don't understand why there would be any pressure on Kim to have another baby anyway, so I don't understand why we're hearing all of this stuff about how doctors are already telling her not to get pregnant again. She has "the heir and the spare." Kim probably thought she would be like Kourtney and have easy, cute pregnancies and but that just wasn't in the cards. And it's fine.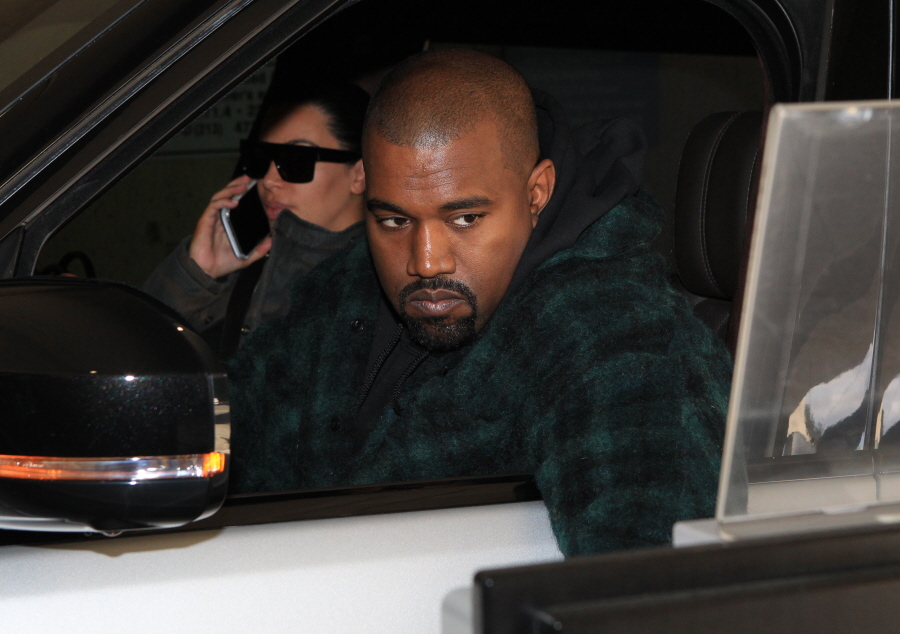 Photos courtesy of WENN, Fame/Flynet.