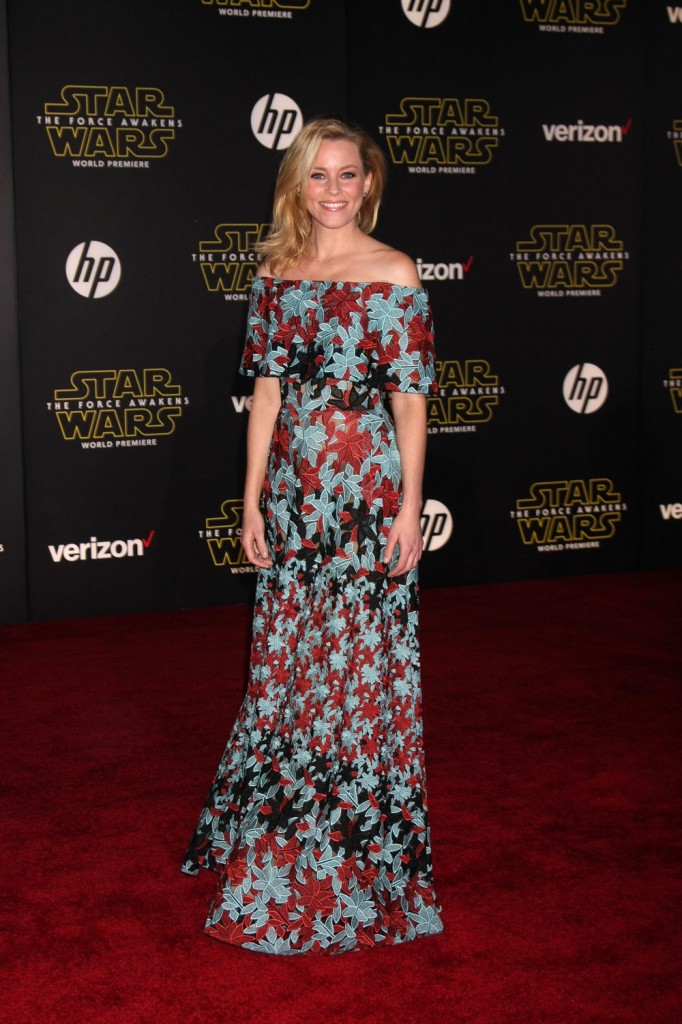 Everyone and their brother was at the Star Wars: The Force Awakens premiere in LA last night, so we'll be breaking up the coverage into a few different posts. There were plenty of big names there who aren't in the movie, but surely would have loved to have been. It looks like the red carpet and after party were incredible and people are raving about the film. It's said to do justice to the series and to highly entertaining. I can't wait to see it and to see how much money it makes, I'm kind of excited about that. We have tickets to see it in 3D on Saturday!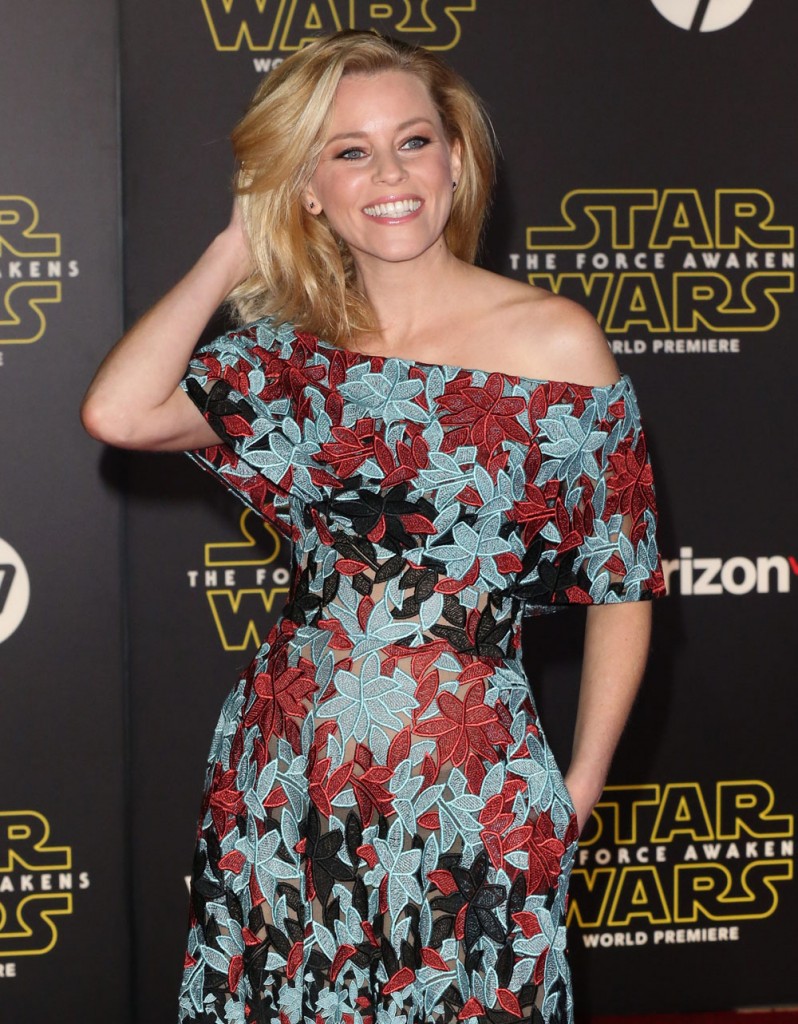 Elizabeth Banks was in a really striking off the shoulder Elie Saab full length gown featuring an embroidered blue, red and black pattern which looks vaguely like poinsettias. The only thing that could make this dress better is if it was full-on holiday colors with red and green along with black. I really like how it has the illusion of being see-through mesh netting but isn't quite. There's something amazing about this dress, and I can only imagine the hours of craftsmanship that must have gone into it.
Harrison Ford and his wife of five years, Calista Flockhart, looked very matchy and cute in all black. I like her long sleeve tea length black gown. It has mirrored pieces along the neckline and looks very dressy and understated.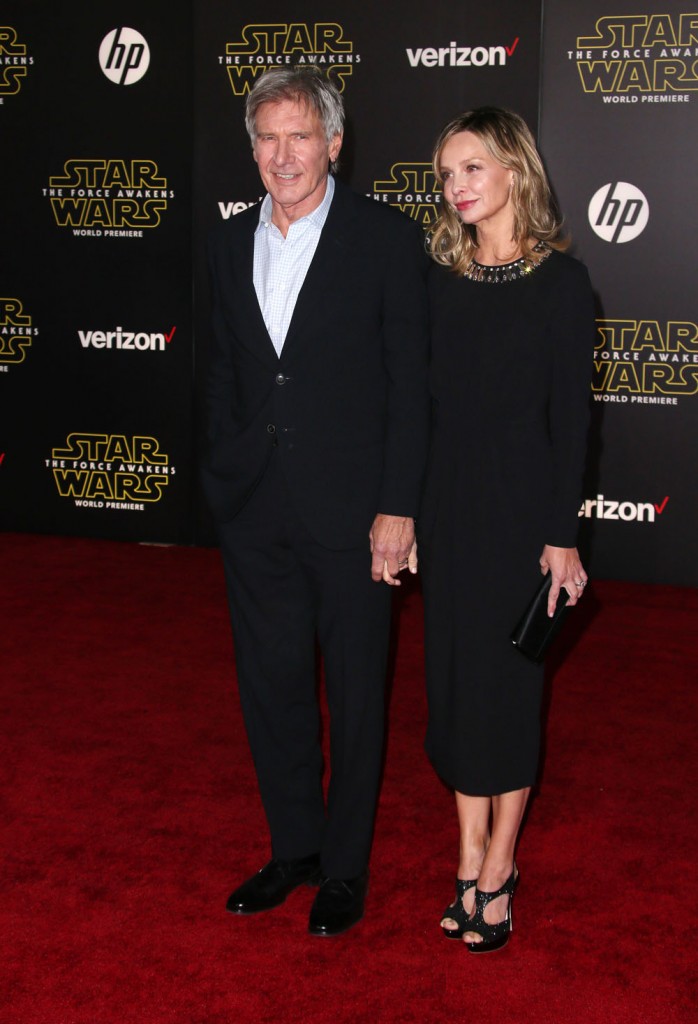 Carrie Fisher and her real life daughter, Billie Lourd, also in the movie, posed together on the red carpet and they looked like they're having a great time. Carrie pretty much brings the party wherever she goes. She swore a lot on the red carpet and you can hear it in the livestream. Bille is in Reem Acra. Not a cute dress but her mom is distracting us from that.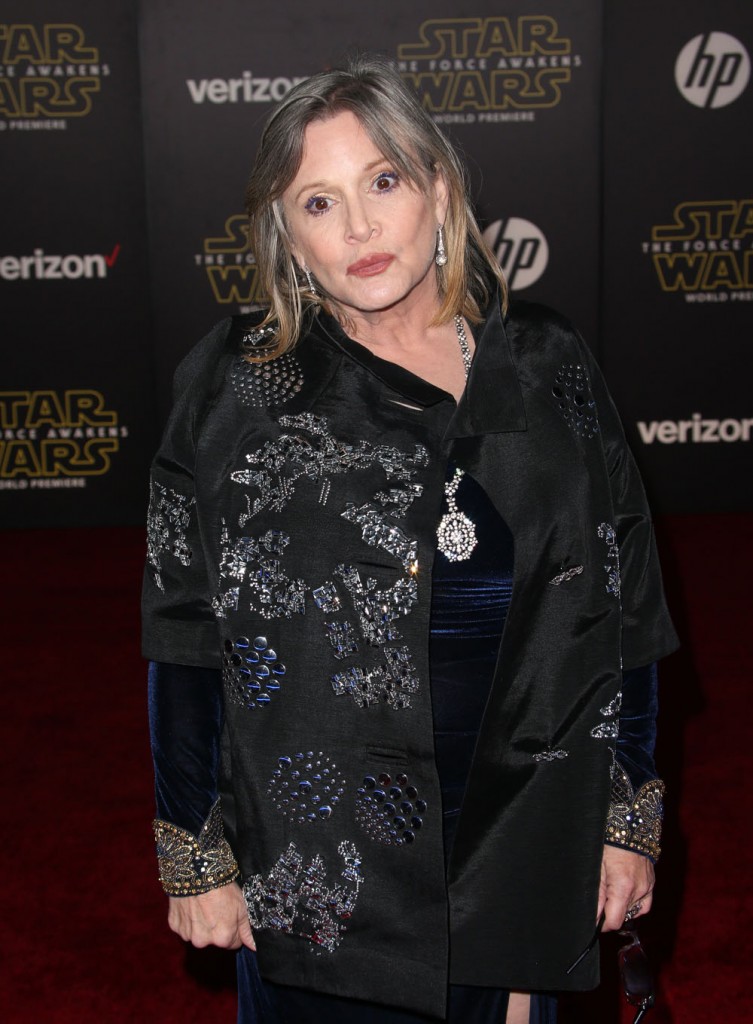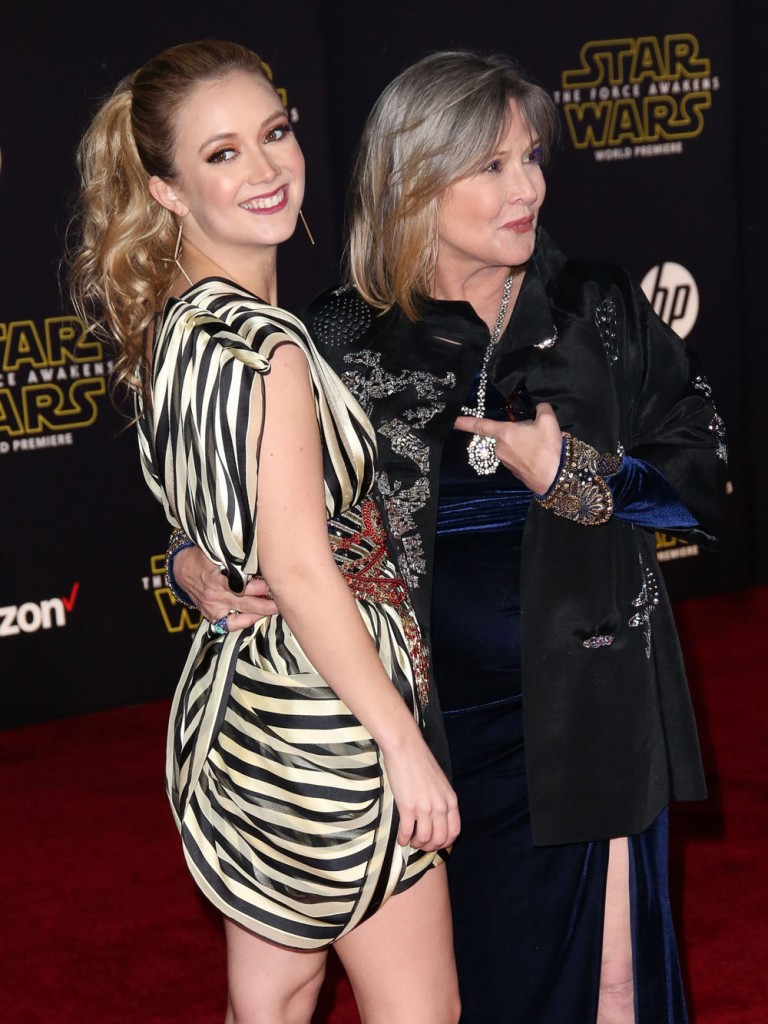 Mark Hamill looking badass.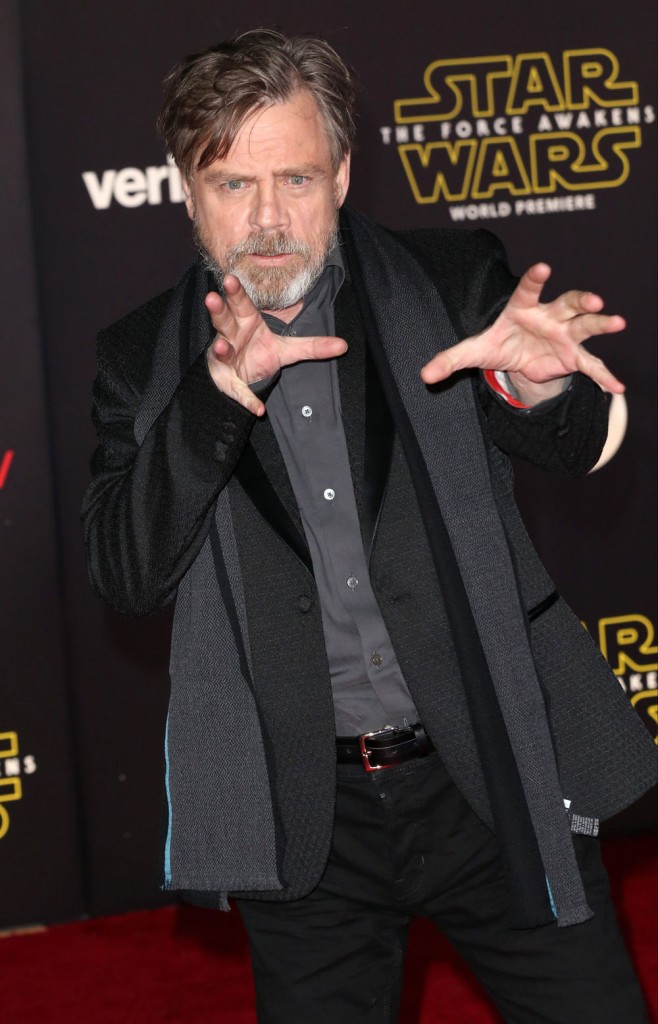 Getting back to people not in the film, Sarah Hyland and her boyfriend of about a year, her co-star in Vampire Academy, Dominic Sherwood, were loved up. Get a room kids! She's in a metallic Kaufman Franco dress which looks perfect for the holidays.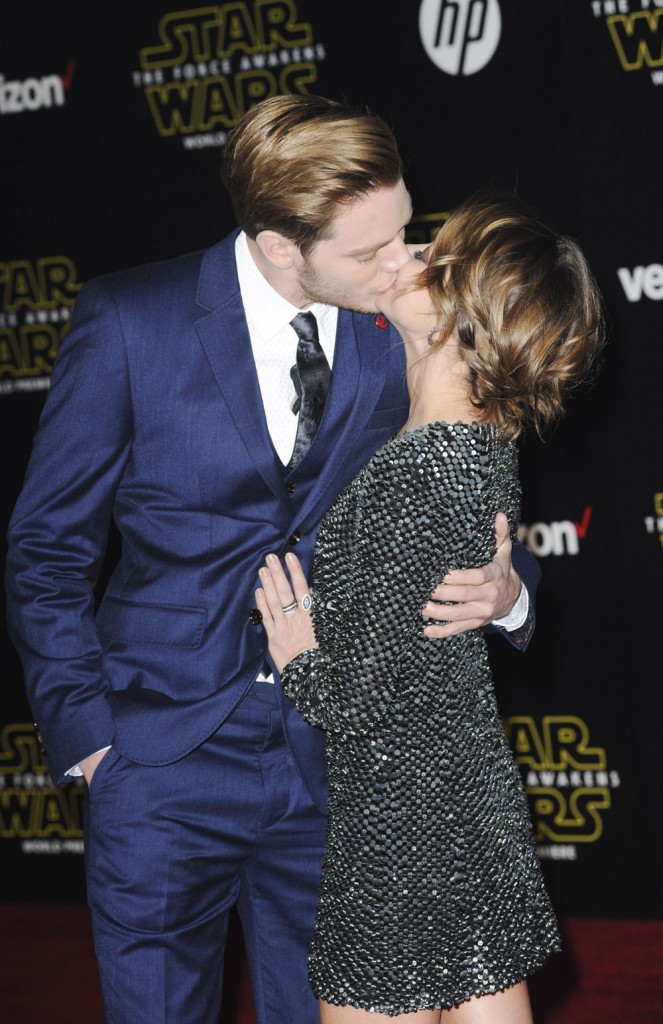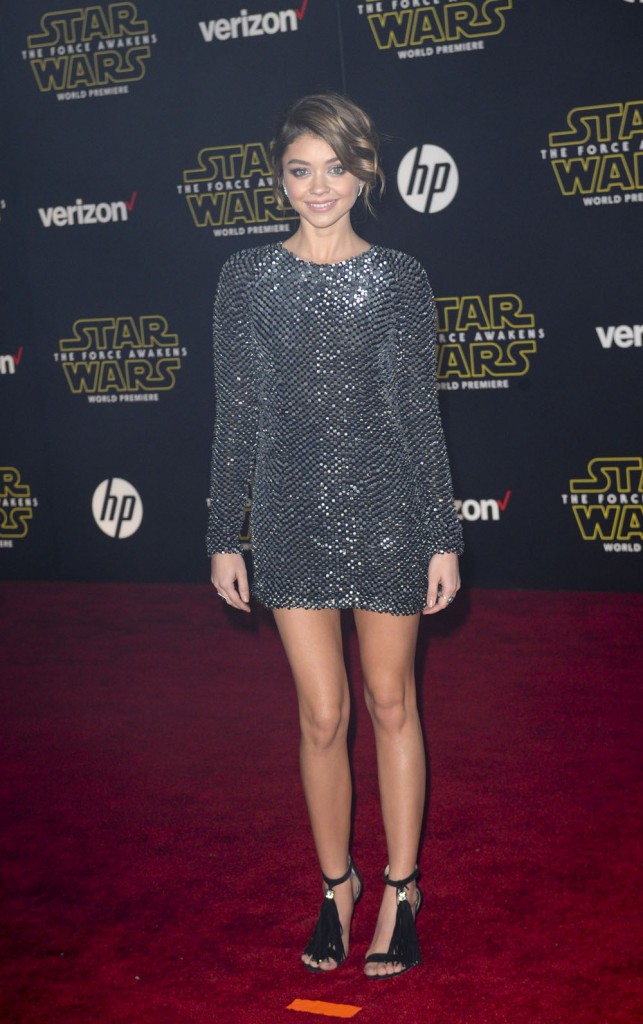 Here's Zendaya working the hell out of a silver turtleneck minidress paired with a see through plastic skirt with mirror sequins. I love this outfit, it's incredible. Zendaya does her own makeup too! She needs to make YouTube tutorials.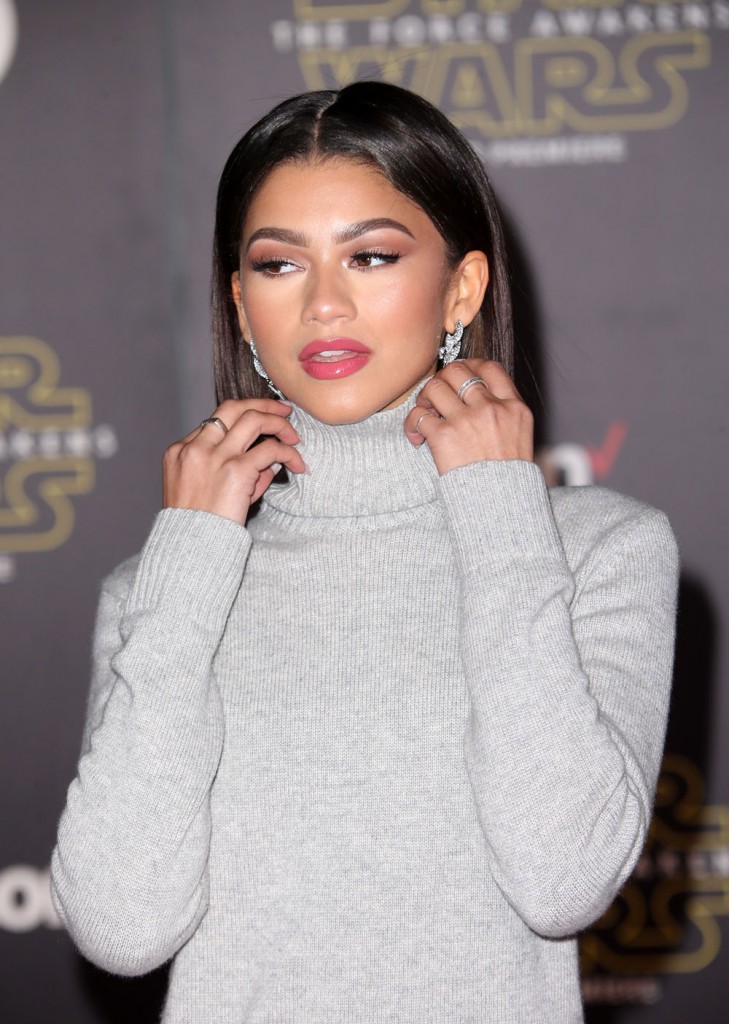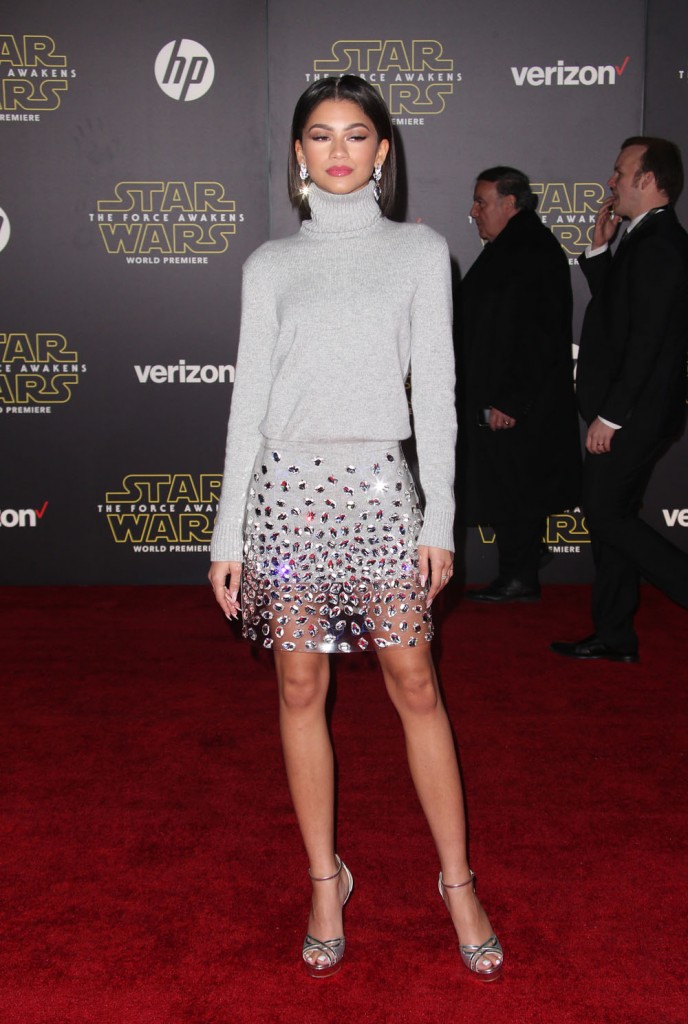 Gina Rodriguez was in Halston. This dress isn't that great but it's making me want a black and white cookie.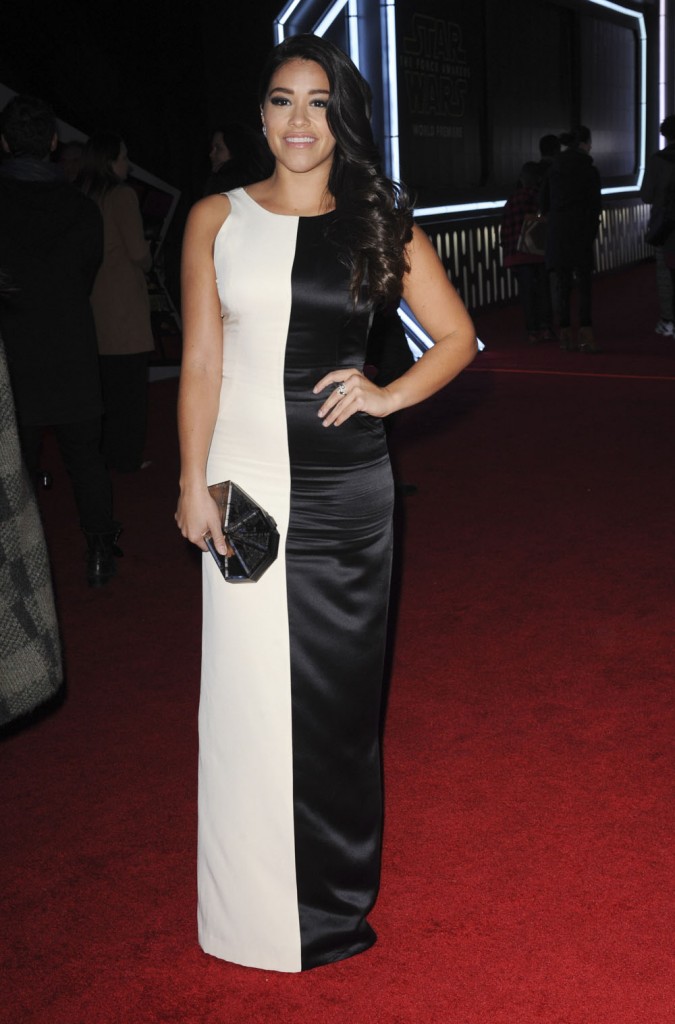 I'm putting in Geena Davis because I love her and she's incredible. She's with her plastic surgeon husband, Reza Jarrahy. I like her white quilted dress with the furry cap sleeves. Everyone is so festive at this premiere it's making me want to go shopping. (It doesn't take much.)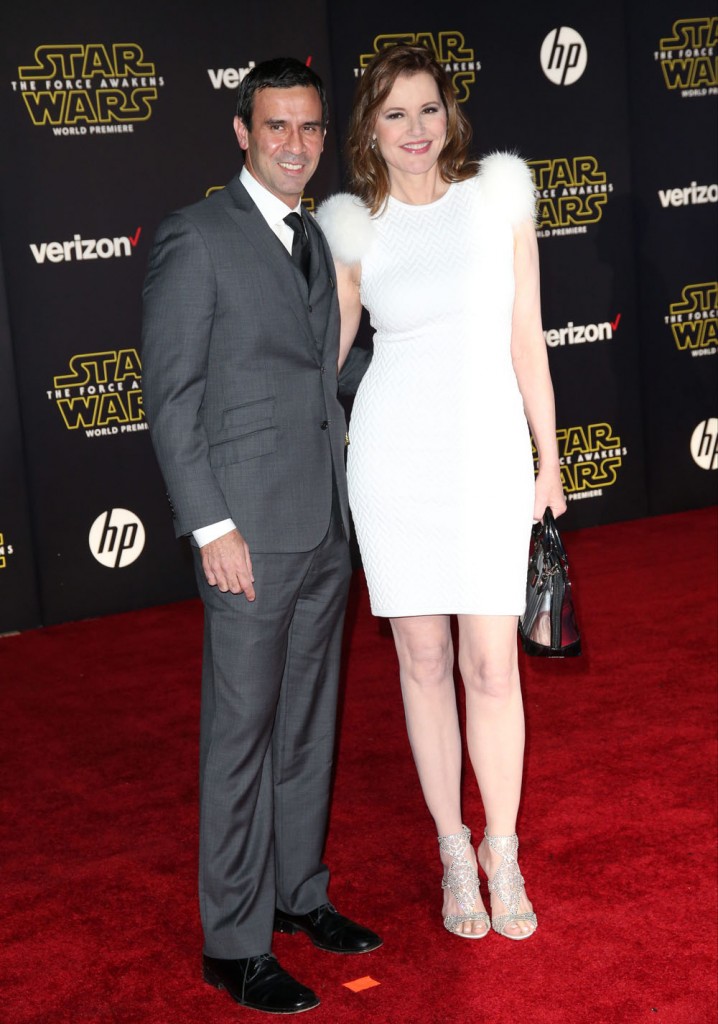 photo credit: WENN.com and Getty Images