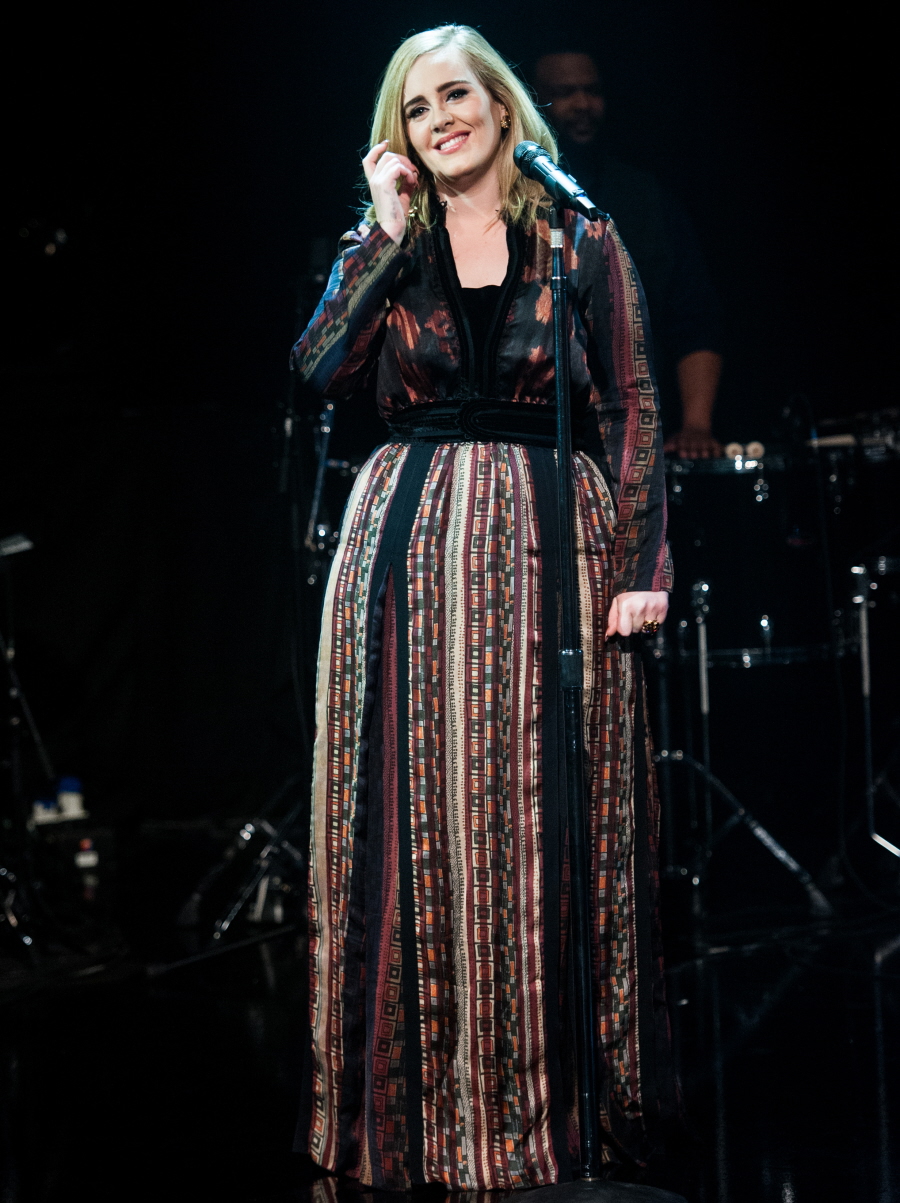 Adele is still breaking records and surpassing already elevated expectations. Her new album, 25, is the fastest-selling album of all time. Her NBC concert special this week had amazing ratings. I also found this E! News story fascinating, because they talk about her now-extensive real estate holdings in England (she apparently owns four properties, three of them quite big). While she's not nominated for any 2016 Grammys – her album was released too late for that – I think we can safely say that she'll be nominated across the board next year.
Meanwhile, with all of her success and accomplishments, Adele still gets questions about her weight. I think that fact bugs me a lot more than it bugs her – she always answers body image/weight questions with a lot of grace and humor, and you get the feeling that she accepts who she is. Well, The Sun asked her how she lost weight this year, and her answer was sort of interesting:
She's marked her comeback with not only a chart-topping new single but also a trim new figure. And singing sensation Adele has revealed her tremendous weight loss is the result of giving up tea drinking, revealing she used to drink around 10 cups of the hot beverage a day.

Speaking to The Sun about getting into shape, the 27-year-old dished: 'I used to drink 10 cups a day with two sugars in each so I was on 20 sugars a day.'

The Hello hitmaker also admitted that her lessening sugar intake – which was formerly treble the women's recommended daily added sugar limit – has also seen given her a surge of vitality: 'Now I don't drink it and I have more energy than ever.'
TEN CUPS?! Ten cups of tea a day? I realize that she's a singer and she probably loves tea for her throat, but even then… ten cups seems excessive, especially with "two sugars" in each cup. I'll admit that much of English obsession with tea is a mystery to me – I'm sure I'm quite out of touch, but I thought the "English way" of tea-drinking was with a bit of milk, not sugar? And if you do use sugar, only a touch? Am I completely making that up? To me, milky tea is gross, and if I'm going to drink hot tea, I need a little sugar. Like, one sugar per cup. Even then, if I have the option of NutraSweet, I'll take that instead of sugar. But my new thing is this – Lipton Diet Green Citrus Tea. I know it sounds gross but it is SO GOOD and light.
I wonder what Adele drinks now? Water?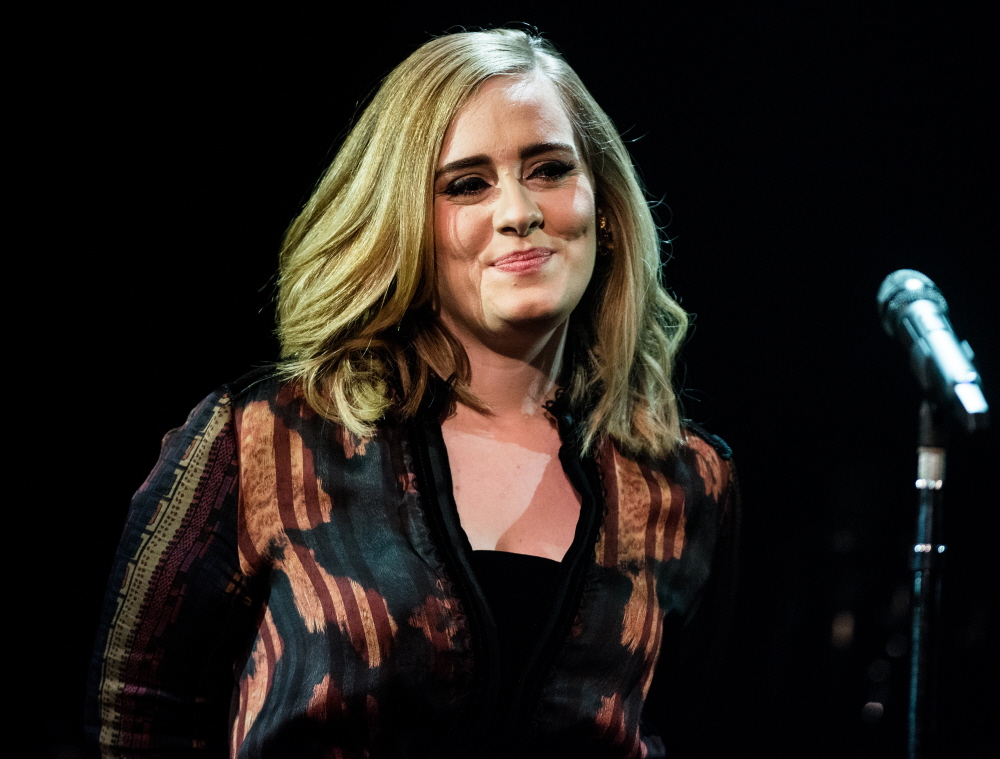 Photos courtesy of WENN, Fame/Flynet.