I know the CB Family is divided on Chris Pratt but I adore his wife, Anna Faris. If I decide to move past indifference to dislike with Pratt, I will still love Anna – association be damned.  Anna stars on the TV show Mom alongside Allison Janney (C.J. Cregg 4 President)! Anna and Pratt have an adorable three-year-old son, Jack. Jack's premature birth scared his parents but fortunately he has flourished into a healthy, happy little boy.
On the Conan O'Brien show the other night, Anna was teasing about Jack being trained for the "family business", "… because I need a backup plan. What if Mom gets cancelled or something like that? I gotta find a way to make money,"
Anna brought a clip of her directing Jack on technique and explained , "(Jack) needs to learn how to anticipate without anticipating. It's complicated." Here is the clip:
Corey fell prey to Jack's charms just last month. I don't think it's a secret that I might have popped out of line for a coffee when they were passing out hearts. This video of Jack Pratt almost brought the empty cavern in my chest to room temperature. This is like a baby sloth yawning kind of cute.
When 1st Slice tweeted Anna about Jack's future, Anna joked:
Is exploiting your child really all that bad? https://t.co/pRGymF7Dag

— Anna Faris (@AnnaKFaris) December 15, 2015
I could absolutely hang with Anna. In addition getting to play with Cowboy Jack, apparently Pratt rocks the sentimental gift. And by rocks I mean jewels:
"You wouldn't necessarily think so because he's such a dude, but he really is the most amazing gift-giver," she said. "So we just try to give each other sort of sentimental gifts, and he's much better at it than I am and thinks about it a little more than I do."

According to the Mom star, her husband of six years is particularly great at gifting jewelry – a notably tough category.

"You really wouldn't think so with him being such a dude, but, yeah, he's great with that," Faris said.
There is something to be said for a man that can pick out jewelry. With Jack's acting prospects, looks like they will be able to afford it.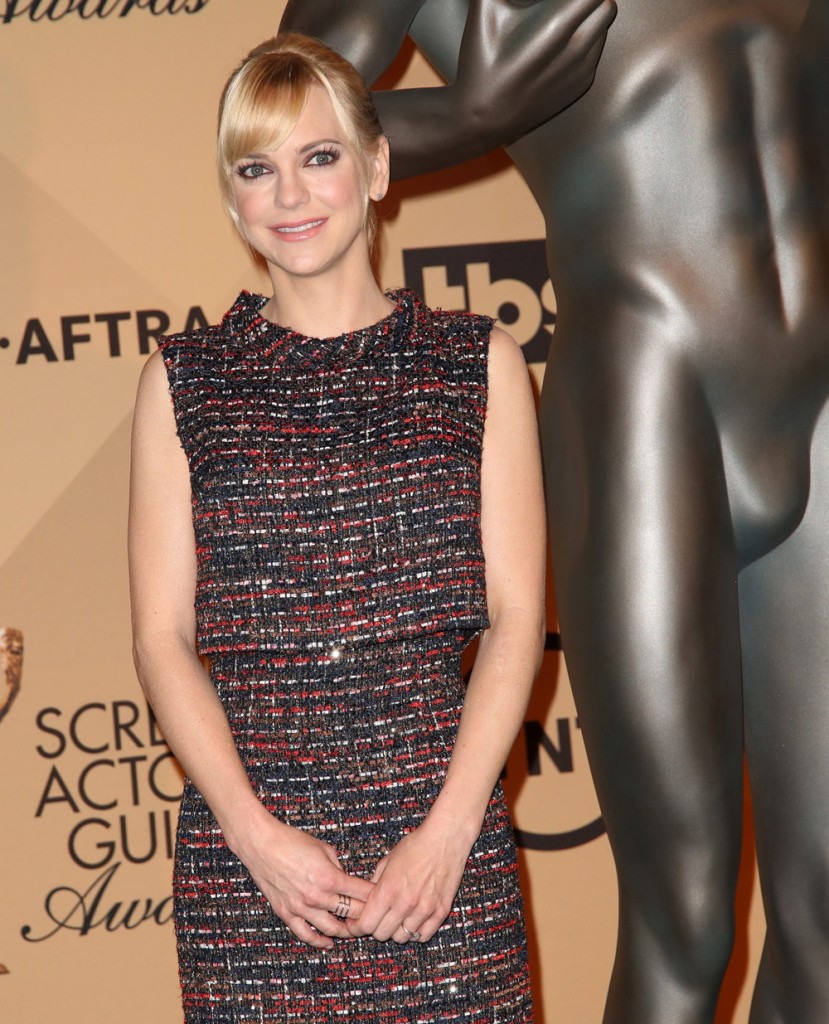 photo credit: WENN.com and Getty Images