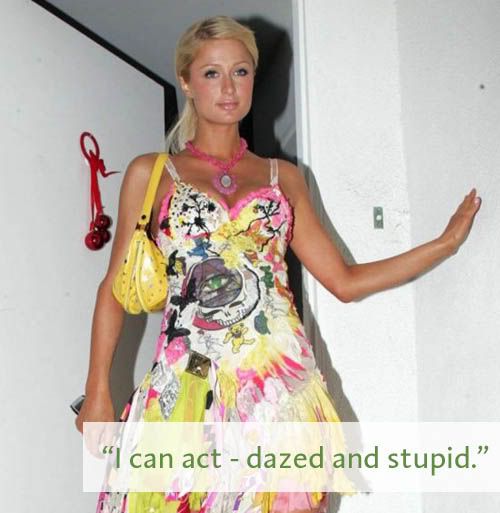 The Razzies were announced today, and Paris has won!
Paris Hilton, described by the Razzies as being the "notorious air-headed heiress," won worst supporting actress for her death scene in "House of Wax."
Other lucky winners included:
Worst Actor: Rob Schneider – Deuce Bigalow: European Gigolo
Worst Supporting Actor: Hayden Christensen – Star Wars, Episode III: Revenge of the Sith
Worst Actress: Jenny McCarthy – Dirty Love
Worst Screen Couple: Will Ferrell and Nicole Kidman – Bewitched
Worst Sequel: Son of the Mask
Worst Picture: Dirty Love
Worst Director: John Mallory Asher (McCarthy's ex husband) – Dirty Love
And a new category was announced: "most tiresome"
The Razzies, which parody self-congratulatory Hollywood award shows such as the Oscars by roasting the worst of Tinseltown, this year added the "most tiresome" category to salute "the celebs we're ALL sick and tired of."
Tom Cruise and Katie Holmes deservedly took home the "most tiresome" Razzie.
In case you haven't heard of the worst picture, Jenny McCarthy's "Dirty Love," don't worry, no one else has heard of it, either:
Billed by its producers as a "modern day Cinderella story," the movie grossed just $58,116 and was drubbed by critics.