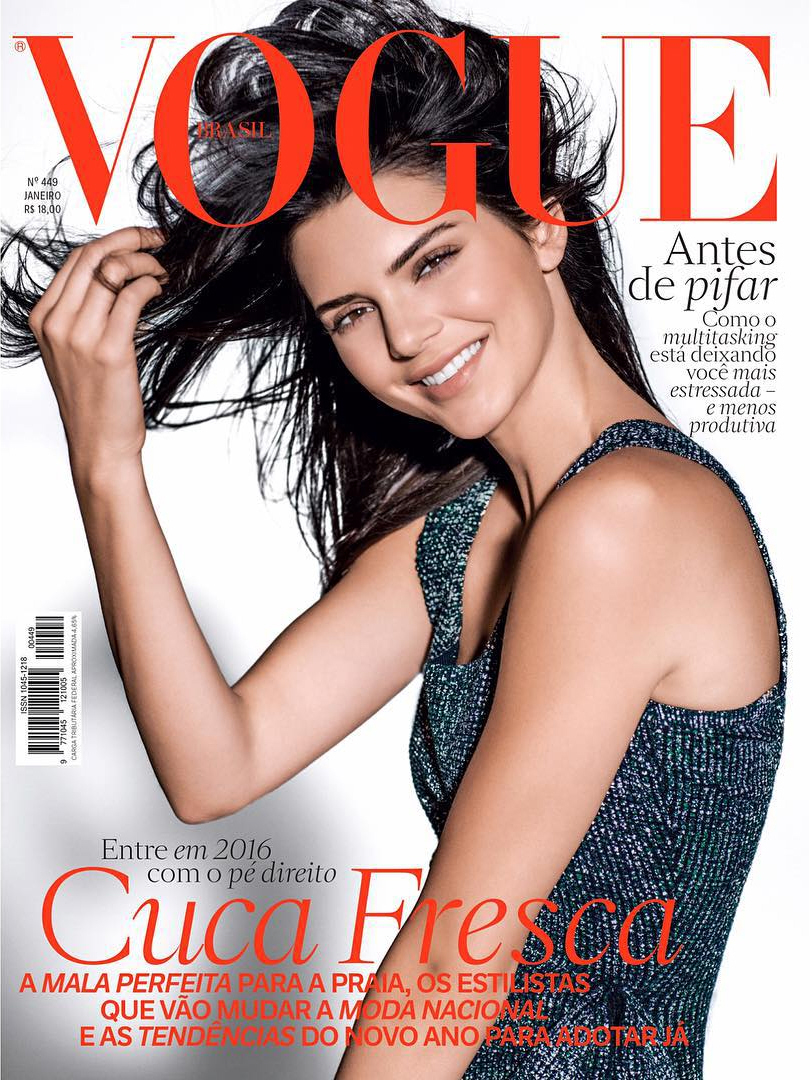 This was the year where we saw a new generation of models rise up through the ranks of social media to dominate the fashion/model/celebrity conversation. Gigi Hadid booked SEVEN international Vogue covers in 2015 alone, and now Kendall Jenner is trying to catch up. This is Kendall's Vogue Brazil cover for the January issue. I don't know… I think it's pretty? Uneventful, but solid and pretty. On a good day, Kendall gives off Ali McGraw vibes, and that's what she's giving me here, Vintage Ali. And at the end of the day, I "get" Kendall as a model so much more than I will ever understand Cara Delevingne.
Speaking of Kendall, Gigi and Cara (they're all buds), CR Fashion Book had a fascinating analysis of how those three models in particular are doing it right. How, you might ask? Well, they're being "authentic" on social media, and that authenticity is paying off in HUGE ways. Apparently, a brand-endorsement tweet or Instagram from Kendall, Gigi or Cara can be worth somewhere in the neighborhood of $300,000.
While the social media value of models has been on the rise for a few years, the last twelve months have seen a drastic shift in the way that value is measured, monetized, and negotiated, and in the way once-anonymous catwalkers have the ability to create and control a personal brand that extends far beyond just looking good in clothes.

"For sure, casting directors will ask for models with over 'X' amount of followers, and then will ask for the specs of the talent after that," Jennifer Powell, who works on Next Models' women's board and manages social media talent for the agency, says. "Especially for campaigns and bigger projects."

It's also become fairly standard for social media usage to exist as its own contract term, moving beyond the previously all-encompassing "online" usage term. According to Frank Spadafora, a former casting director and the founder and CEO of D'Marie Archive, an analytics group that has recently introduced an app and platform to guide agencies through putting a valuation on the social power of a model or influencer, the three most highly ranked supers on social—Kendall Jenner, Cara Delevigne, and Gigi Hadid, in descending order—"are currently valued between $125,000 and $300,000 for a single post across their portfolio. If you want to reach a model's audience, you're going to have to pay a hefty additional fee for that."
According to the experts, in social media terms, Karlie Kloss, Behati Prinsloo and Miranda Kerr are considered the "lower tier" models. Meaning, a tweet or Instagram from those women will not move product or create as much buzz as a social media post from Kendall, Gigi or Cara. The entire article – which focuses on the changing nature of social-media branding – is a fascinating read. Kendall has 65 million followers, and she had the most-liked Instagram of all-time. And at the end of the day, THAT is the future of modeling, it seems. No one will be able to break through and become an It Model without social media now.
PS… LOOK AT KENDALL'S CAR.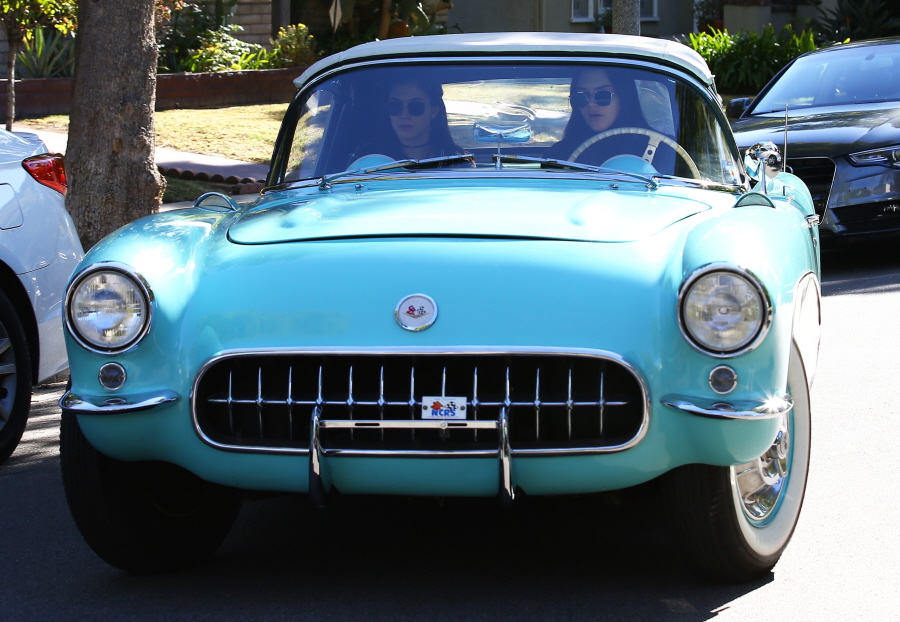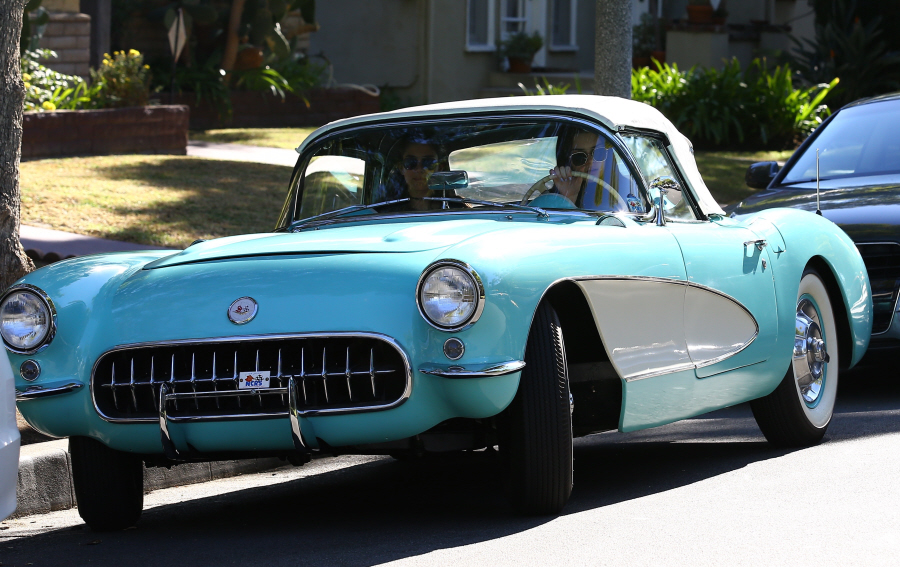 Photos courtesy of Fame/Flynet and Vogue Brazil.