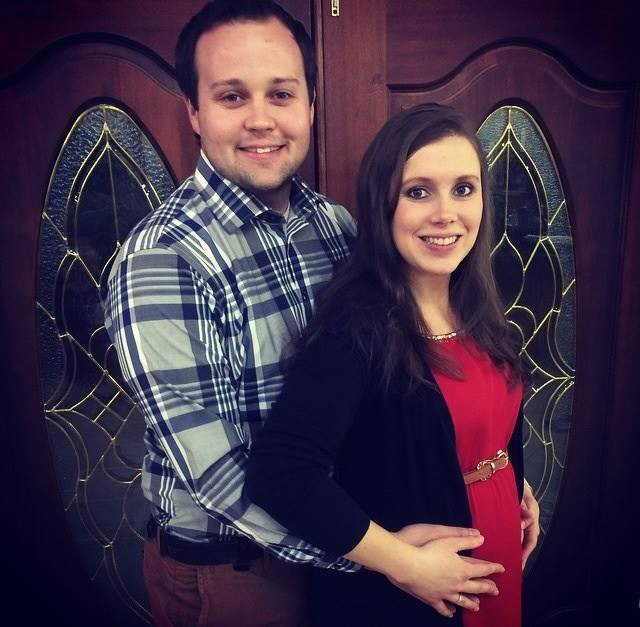 TLC is still airing Counting On, the Jessa and Jill Duggar spinoff show that is magically just like 19 Kids and Counting. The whole Duggar clan is involved with Counting On, although the show is much more Jessa-and-Jill intensive. TLC got Josh Duggar's wife Anna to go on-camera and make her first public statement of the year too. What strikes me is that Anna is still very much "in the fold" of the Duggar clan. There were some hopes and some reports that Anna had finally had enough, that she went home to Florida and maybe her marriage was over. But no. Perhaps it helps to think of the Duggars like we think of the Church of Scientology (and the Hotel California): you can check out any time you want but you can never leave. So… yes, in the latest episode of Counting On, Anna basically said that fixing her marriage is her priority.
Anna Duggar is still fighting for her marriage. The second installment of Jill & Jessa: Counting On opened with Anna addressing her harrowing year.

"I knew about this long before it hit the press," Ann said of her family's first scandal, which saw the release of reports that Josh Duggar had behaved inappropriate toward five underage girls when he was teen. Anna explains that Josh was "very detailed and very honest" with her parents when they visited Arkansas for the first time and met his family. Having to relive this information "was like ripping open an old wound," she says.

Shortly after this news broke, their daughter Meredith Grace was born, and Anna said her fourth child's birth provided the couple with some much needed hope. But then Josh's second scandal – Josh admitting his infidelity and pornography addiction – broke, and that was a total shock to Anna. She admitted her first reaction was denial.

"It felt like a bad dream," said Anna, 27, as she fought back tears. At this point, the camera focused on her fidgeting hands. "It's such a betrayal for a spouse for through what we're walking through and it was hard." Anna explained she couldn't act based on how she was feeling because she'd "turn a mess into a disaster." Instead, she clung to her faith and asked God to help her figure out how to respond.

At one point, a producer asked her what her plans were for her marriage, and it took her a moment to answer as the camera cut to her hands.

"In my heart, when I got married, I vowed to God first and then to Joshua, 'For better or for worse. 'Til death do we part,' " Anna said. "I pray that through all of this that I would be an extension of God's love to Joshua, that I would love him and forgive him and wait patiently and allow God to work through our hearts. My prayer and my heart's desire is for our marriage to be restored."
Much like In Touch Weekly reported a few weeks ago, I think Anna just believes whatever story Josh tells her. Perhaps she just believes whatever story the Duggars tell her too. If Josh is still lying about the extent of his perversions – which he probably is – then he's already "explained away" a lot of this stuff to Anna. Plus, she's been told her whole life that divorce is a sin, that her purpose in life is to serve her husband and have babies, etc. Of course she's staying with him. But you know her life is going to be terrible when Josh gets out of pervert rehab. Ugh, poor Anna.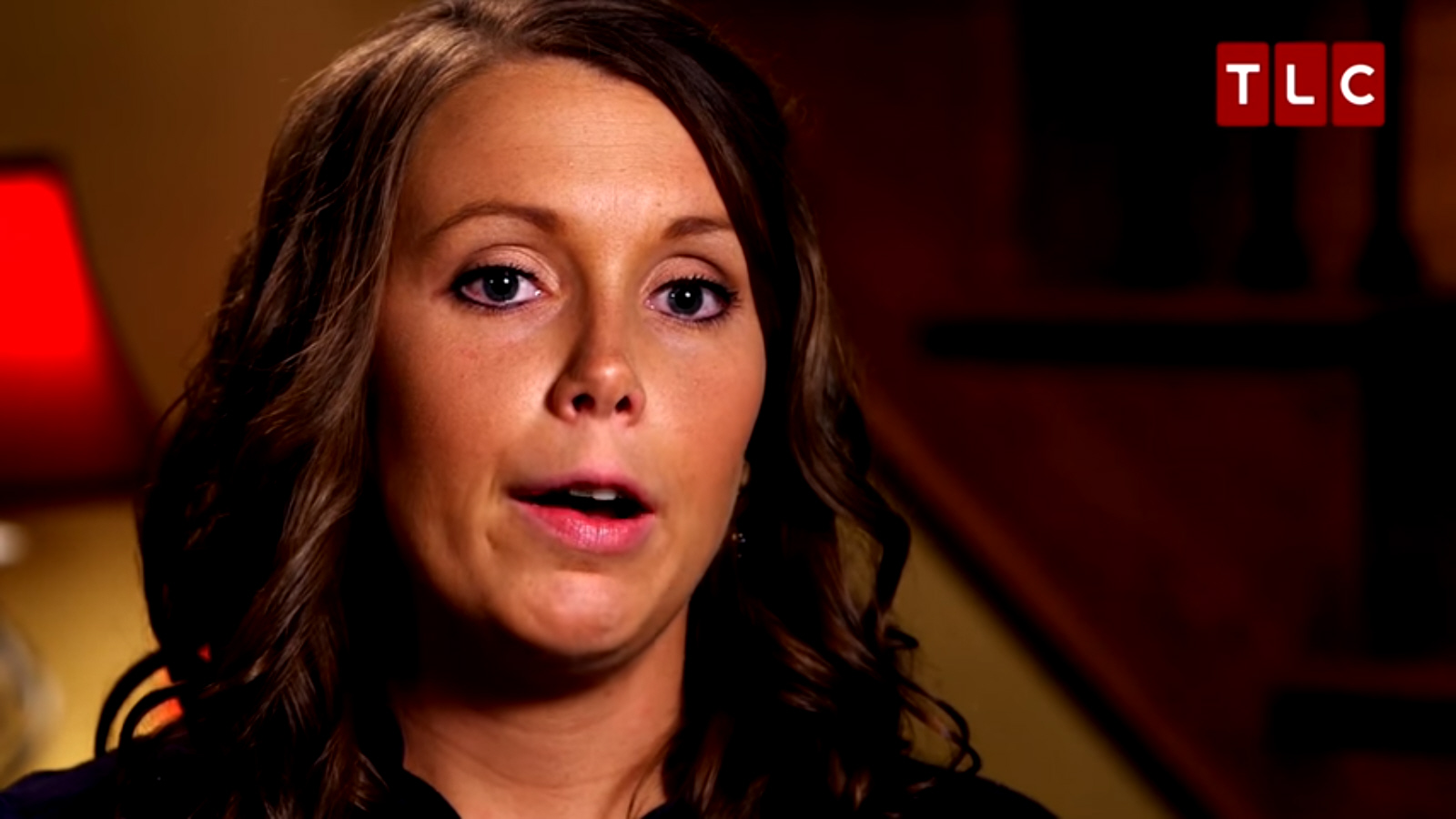 Screencaps courtesy of TLC.