At this point, Oprah Winfrey reminds me a little of Kirstie Alley in that it seems her entire career she's been battling weight issues and talking about it. Oprah isn't as delusional as Kirstie, she's not involved in a high profile cult and she's open and honest, so she has that going for her. In a new UK commercial for Weight Watchers, which Oprah bought ten percent of in October, Oprah highlights her very public struggles with weight and asks us to join her in losing our extra pounds. It's timely in that so many people have New Year's resolutions to lose weight. Here's some of what Oprah says, thanks to US Weekly, and you can see the commercial above.
The television legend premiered the UK version of her honest and raw television spot on Christmas Eve. And her frank and emotive admissions have created an online sob-fest.

"Inside every overweight woman is a woman she knows she can be," Winfrey tells her audience in the minute-long TV segment. "Many times you look in the mirror and you don't even recognize your own self because you got lost, buried in the weight that you carry," she admits, before gearing up for her motivational moment.

"Nothing you've ever been through is wasted," the television host, who purchased ten percent of Weight Watcher's shares back in October , proclaims. "So every time I tried and failed, every time I tried again, and every time I tried again, has brought me to this most powerful moment to say, 'If not now, when?'"
I've never thought of my weight like this or like I was trapped or something but I'm kind of a practical person. As I've said in just about every Weight Watchers post, it worked for me before they switched to Points Plus. After that I couldn't shift the weight until I got a food scale and used My Fitness Pal to count calories. Weight Watchers is losing market share to free apps and fitness trackers and once people learn how easy calorie tracking is they're abandoning it. However Weight Watchers is good for people who like the accountability and the social support of attending weekly meetings. They also teach lifestyle changes and have really worthwhile tips for weight loss. (Which you can also learn online, although there is a ton of b.s. out there.)
In terms of Oprah using her past struggles to highlight how this time will be different, will it really? Weight Watchers has a great reputation and is one of the most effective and least scammy weight loss systems. This video makes it seem like just another trend that Oprah is trying, and we've seen how many diets and trends she's followed over the years. Still, it's Oprah and she's relatable. I'd love to see her lose weight and come out with a big old wheelbarrow full of the fat she lost. She needs to pull another stunt like that again. Why didn't she include that footage in the video?!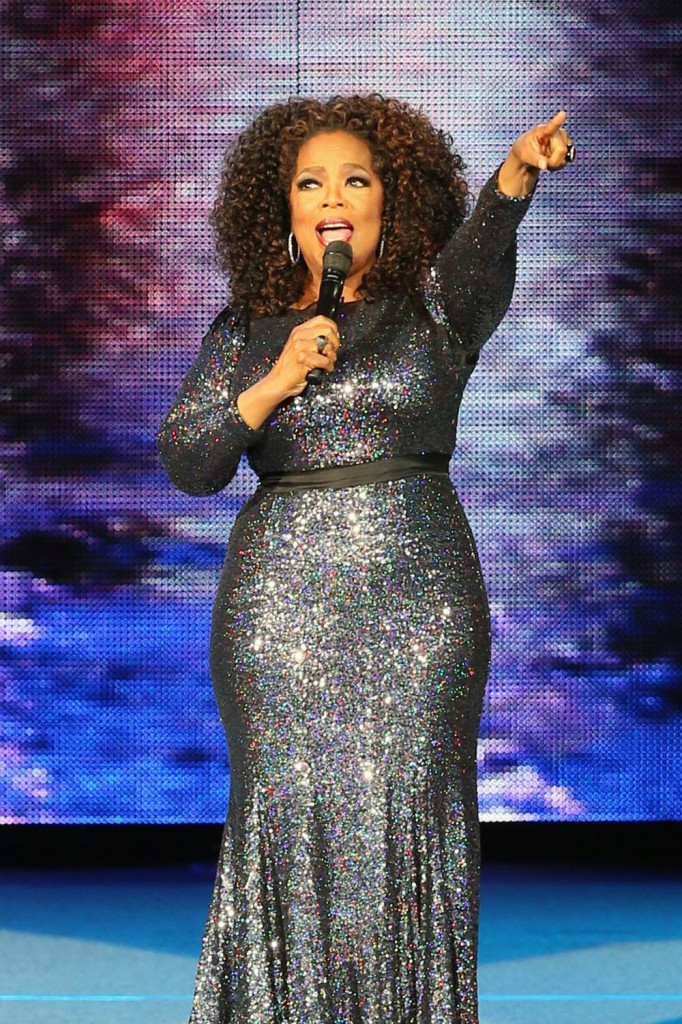 photo credit: Getty Images and WENN.com