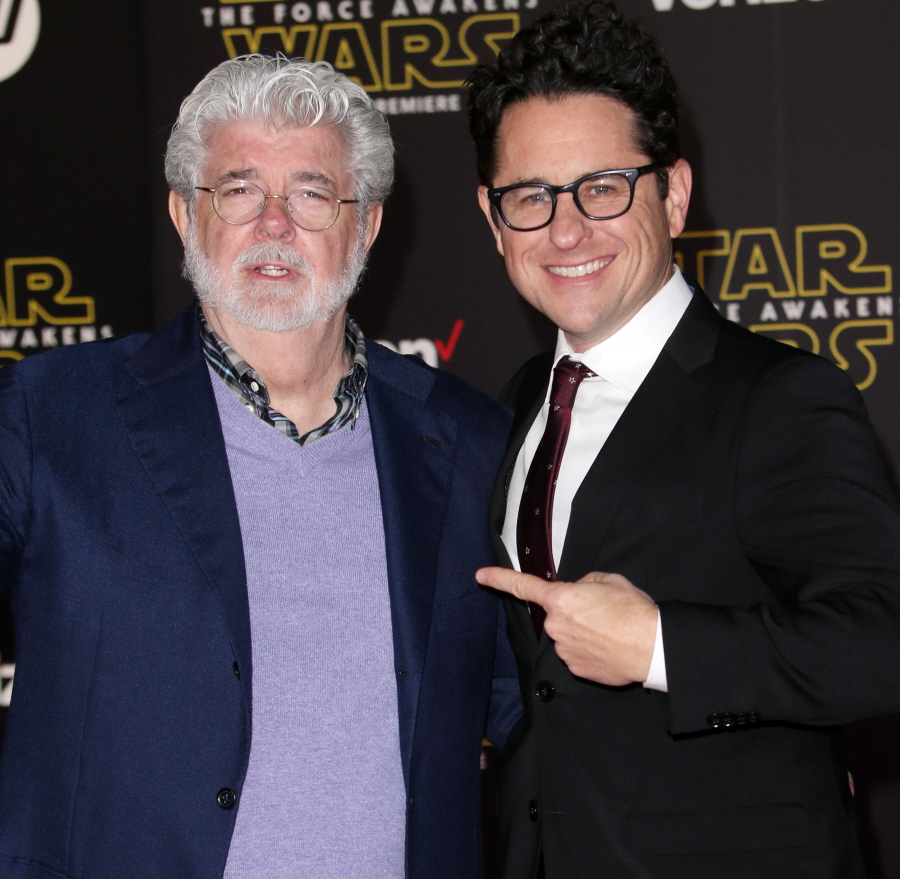 George Lucas sat down with Charlie Rose for a wide-ranging interview following the massive success of Star Wars: The Force Awakens. Lucas had very little (to nothing) to do with the success of SWTFA, considering he sold the property lock, stock and barrel to Disney for a relative bargain years ago. But Lucas still has thoughts, feelings and many, many words about it. In the midst of a long-winded answer about why he didn't have a say in the characters these days, Lucas revealed:
"I sold them to the white slavers that takes these things, and…" Lucas says before laughing and cutting himself short. Lucas says he decided to go his own way and let J.J. Abrams create his own vision. "They wanted to do a retro movie. I don't like that. Every movie, I work very hard to make them completely different, with different planets, with different spaceships, make it new."

With massive pop culture footprints and billions of dollars earned, Star Wars and Indiana Jones make for an enviable legacy. But Lucas doesn't want to be remembered for that; parenthood reigns supreme. "I gave up directing in order to become a dad for 15 years," he says. "I just ran a company and was an innovator, but it was not doing what I really like to do, which is make movies." Lucas made the decision after creating Return of the Jedi, and didn't look back for a decade and a half. "It was one of those things where you don't expect it to happen, but once I was a dad, it was like a bolt of lightning struck me."

Though his name is inextricable from that galaxy far, far away, Lucas' cinematic ambition lay outside of popcorn films. "I fell into popular movies by accident. I always disliked Hollywood theatrical movies. I didn't want anything to do with them," he tells Rose. Instead, Lucas says he wanted to make films like the Michigan documentarian Michael Moore. "My ambition then was to … cause trouble, because — again, I grew up in the '60s, I'm a '60s kind of guy, I always have been. I grew up in San Francisco Bay Area. That was my environment that I grew up in, and I was perfectly happy to do it." He and longtime friend Francis Ford Coppola moved to San Francisco to create their own film company before both jumped into the Hollywood machine.
White slavers = Disney? Don't get me wrong, I have issues with Disney too, but that argument coming from Lucas is… problematic. Especially considering Disney paid Lucas $4 billion… to NOT work, to not put his thoughts on screen one more time. And if you watch even a clip of the interview, you'll see the real problem with Lucas – he talks the way he writes, in convoluted, half-assed, barely executed thoughts, meandering here and there.
Update: Lucas issued an apology for the "white slavers" comment in particular – you can read his long-winded apology here.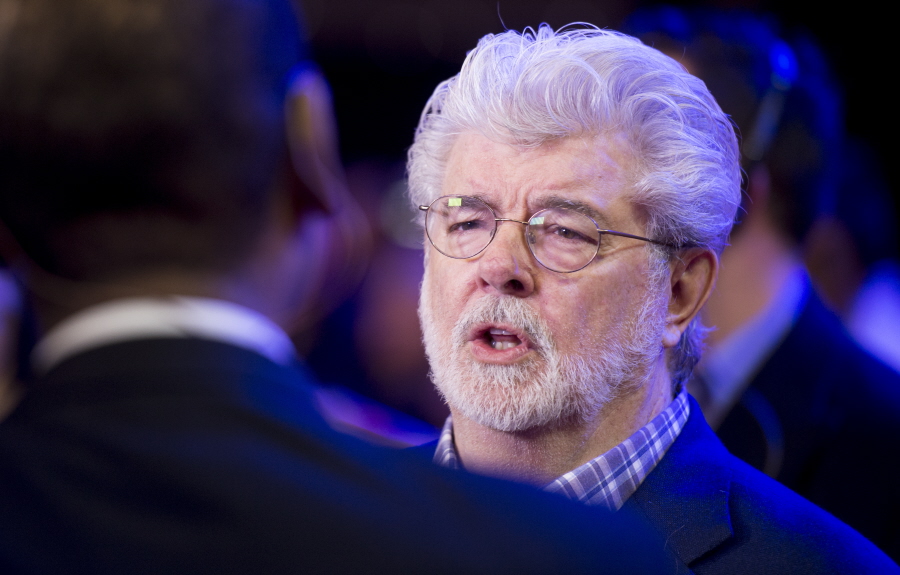 Photos courtesy of WENN.