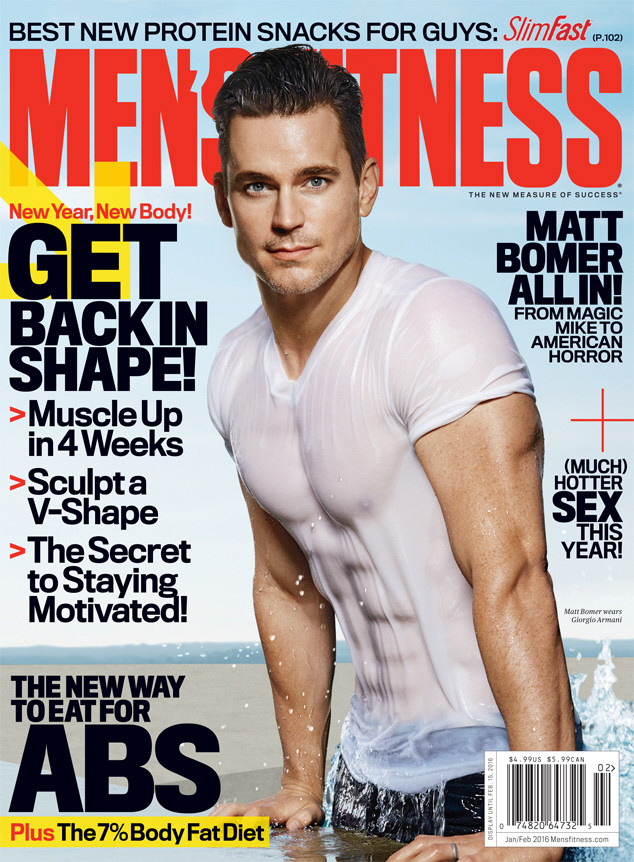 My goodness, Matt Bomer can wear the hell out of a wet white t-shirt. Yum. Bomer covers the January/February issue of Men's Fitness, and it seems like the point of the interview is just to chat about American Horror Story: Hotel. I never watch any of the AHS seasons, so this is the first time I'm hearing that Bomer and Lady Gaga are both playing vampires. Which makes perfect sense, and I actually think that's great casting. Bomer is 38 years old and he will probably still be unbelievably beautiful – in a vampirish way – for another 30 years. Here are some highlights from Men's Fitness:
Working on American Horror Story: Hotel: "I got the first script and thought to myself, 'Holy sh-t, what the f–k is this? This is crazy!' I put it down a few times and took a deep breath and went, 'OK. We're just going to have to commit to this world.'"

Working with Lady Gaga: "My favorite thing about working with Lady Gaga is really just the sheer level of creativity she brings to the table. And she's really one of the most intelligent people I've ever known. Her intelligence is equaled by her heart."

Game-changing advice from Gaga: "It was something that actually Lady Gaga had said to me. She said a lot of creating a name and a place for yourself in this business is just having the heart to staying in the game. A lot of it is learning how to get up and dust yourself off and stand up against adversity or whoever may be an obstacle for you and having the heart to stay open as an artist and creative as an artist."

He has lots of experience with guns: "I've been handling guns since I was a kid. I got a .30-30 for Christmas in the seventh grade. It wasn't what I asked for, by the way. And it wasn't my only present." It was a gift from his father, a conservative Christian and avid hunter who "clears the decks for deer season."

He's not a hunter anymore: As a kid, he hunted birds and ducks but hasn't shot at anything live in years. "It's nothing that I've elected to do in my adult life. In Texas, it's a way for men to bond together. I was down with that when I lived there, and I haven't really done it since."
[From Men's Fitness & E! News]
I didn't realize Bomer grew up in Texas – I thought he grew up in the deep South, like Alabama or South Carolina, judging from his accent. So, I learned something new about him. I also didn't know that his dad was super-conservative. He doesn't say anything about whether he and his dad have a relationship these days. What do you think? Would a super-conservative Texas-hunter father be totally okay with his son being gay, and raising children with a husband? Hm.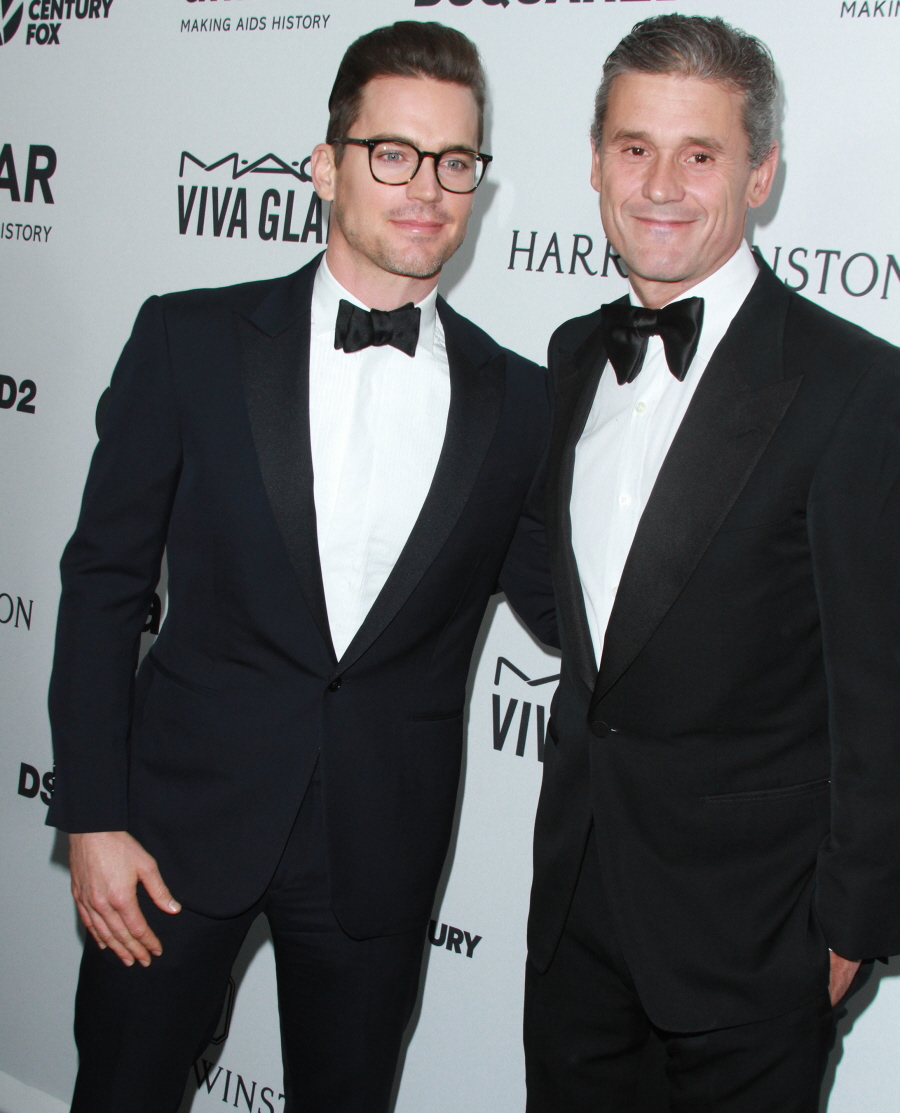 Cover courtesy of Men's Fitness, photos courtesy of WENN.