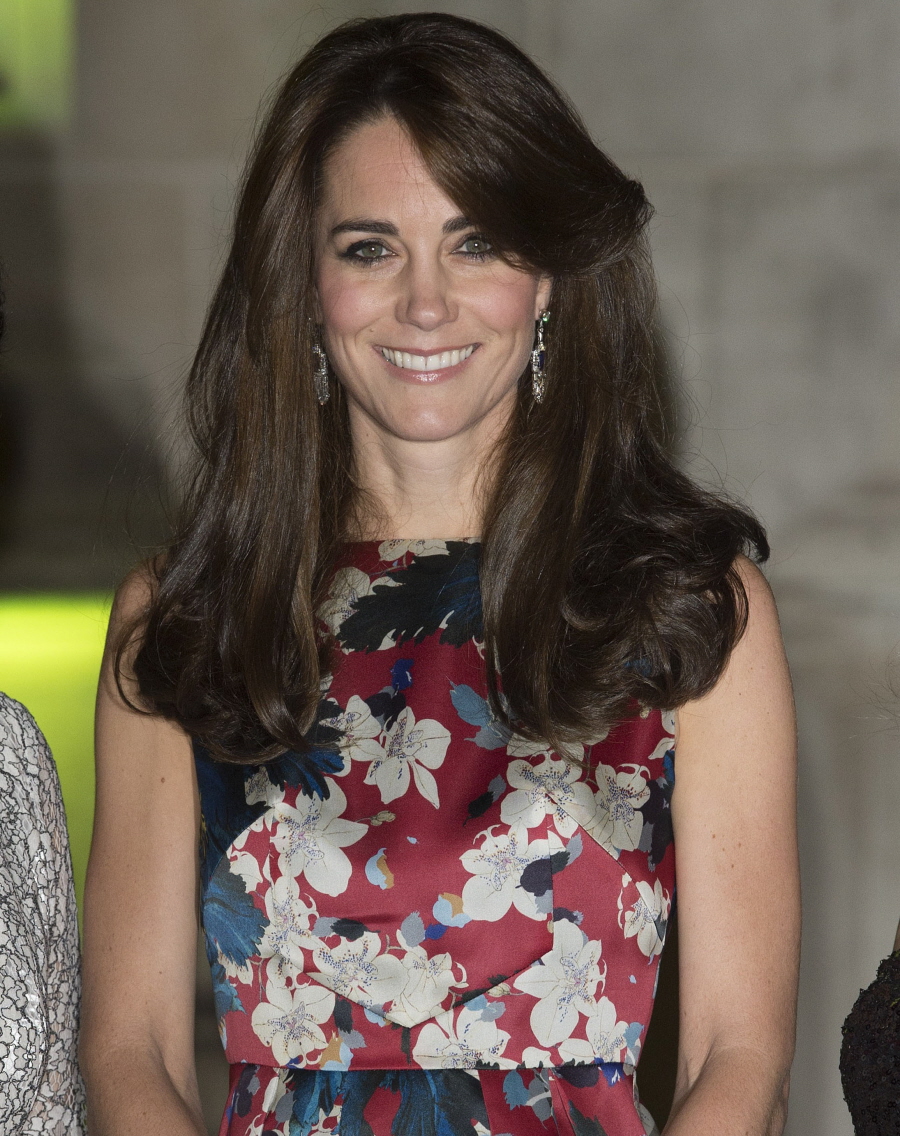 As predicted, the Duchess of Cambridge had the fewest number of royal events for 2015. The 2015 tally came out a few days ago, and of course Kate was the least-working member of the limited "working royals," which consist of Charles, Camilla, the Queen, Philip, Anne, Kate, William and Harry. Out of that group, guess who had the most events in 2015? No, not the Queen, although Ol' Liz did work one's royal bum off, so much so that her tally is more than Will, Kate and Harry's tallies combined. No, the most-active royals were Anne, the Princess Royal, and the Prince of Wales, in that order. Anne did 456 engagements in 2015!! My God. The Princess Royal is such a workhorse.
She is almost three times their age, but the Queen put the younger generation of the Royal family to shame last year by carrying out more engagements than the Duke and Duchess of Cambridge and Prince Harry combined. The Queen, who will be 90 in April, carried out 306 engagements in the UK and 35 abroad in 2015. In contrast, the Duke and Duchess and Prince Harry managed only 198 engagements between them in the UK and 94 abroad. The Duke of Edinburgh, who will be 95 this year, managed 217 engagements at home and 33 abroad.

The Duchess of Cambridge spent much of the year on maternity leave after the birth of Princess Charlotte in May, and did not travel overseas. Prince William, meanwhile, started a new job as an air ambulance pilot and Prince Harry was a full-time Army officer until June, when he ended his active military career and took a sabbatical in Africa, where he spent the summer working alongside conservation experts.

The Prince of Wales also outdid his children, undertaking 380 engagements at home and 147 abroad. But even his busy schedule could not match that of his sister, the Princess Royal, who carried out 456 engagements in the UK and 88 overseas, living up to her reputation as the hardest-working member of the Royal family.

Of the younger generation, Prince William, 33, was the busiest, carrying out 87 engagements in the UK and 35 abroad, with Prince Harry, 31, notching up 49 at home and 59 abroad and the Duchess of Cambridge, 33, appearing 62 times, all in the UK.
I know what the Kate-apologists will say: she was gestating a baby and she earned the right to take some time off for a maternity leave. Sure. Fair enough. But a few minor points… Kate's second pregnancy was a lot easier than her first, and she proved that she was perfectly capable of working far into her pregnancy. As for her maternity leave… it was only invoked when she didn't want to do work for charities, not when she wanted to get her hair done, or go to Wimbledon, or flirt with Ben Ainslie. I'd also like to point out that if Kate gets to use her pregnancy as an excuse for the paltry 62 events, why can't we say that Philip is 94 years old, in ill health, in and out of doctor's offices and hospitalizations and yet he was able to do 250 events?
I will give Kate some minor credit for one thing though – I thought for sure that she and William would manage to take some kind of emergency vacation in the fall, but they didn't. That's how low the bar has been set: we're praising them for not going on vacation. Speaking of, Pippa and James Middleton are on holiday in Antigua right now (photos below). What do you want to bet that Will and Kate manage a short emergency holiday this month?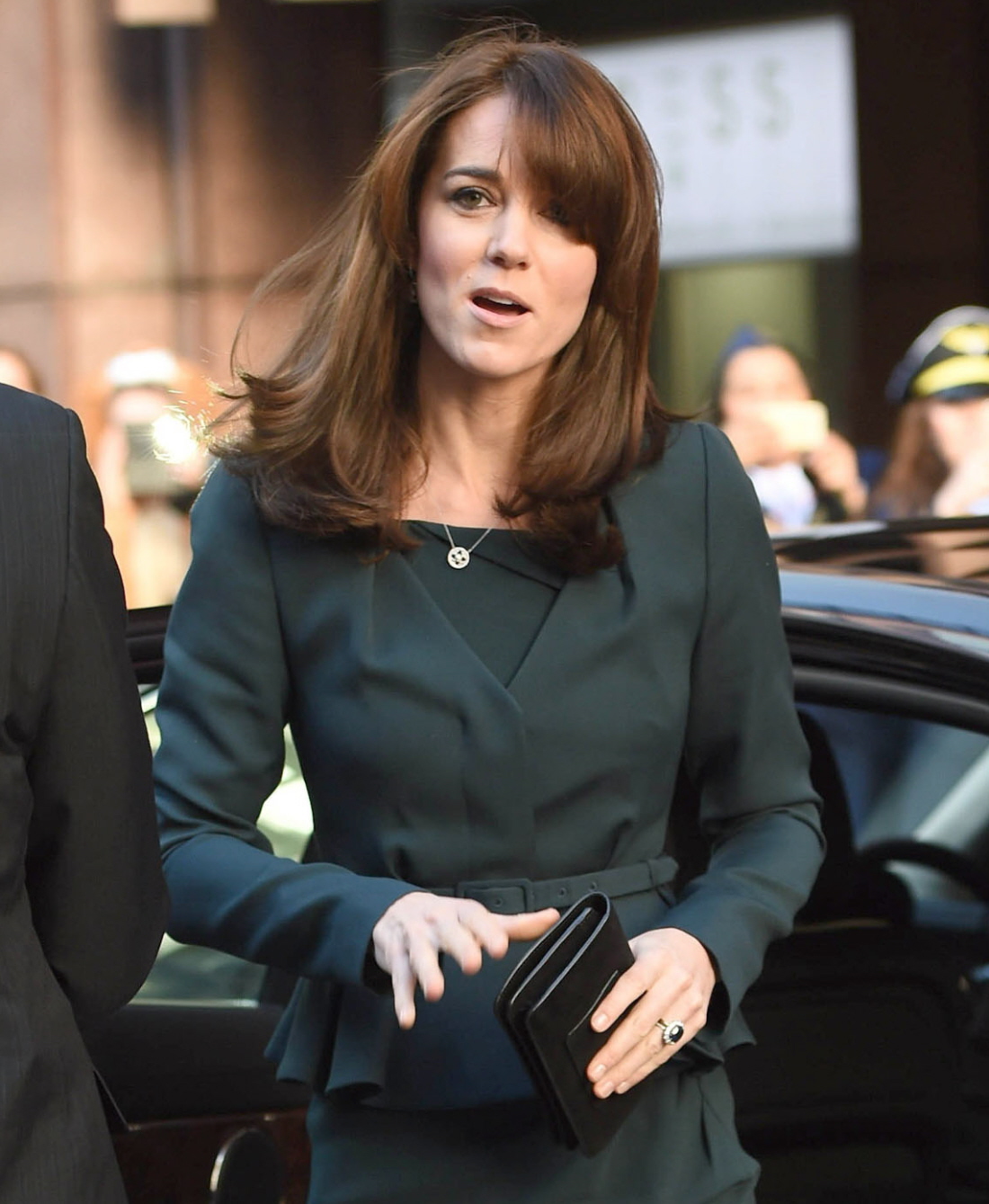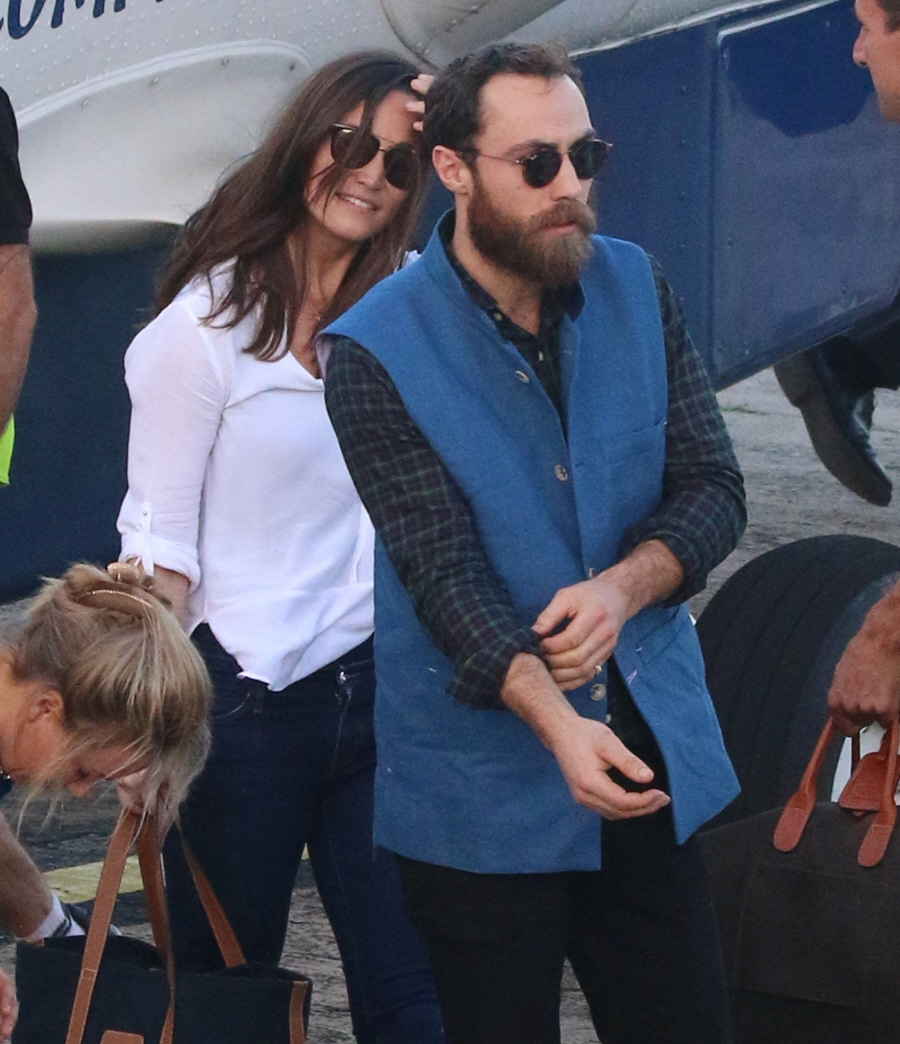 Photos courtesy of Fame/Flynet and Pacific Coast News.