This is an interesting piece of news! Jaden Smith, our new Galileo, has gotten himself a high-profile and prestigious advertising contract. Yes, Jaden Smith, 17, is a model for Louis Vuitton. There's a minor catch though: Jaden Smith is the new face of Louis Vuitton womenswear. You know what? I kind of don't hate it. My first thought had nothing to do with Jaden, actually – my first thought was "it was only a matter of time before the fashion industry just got teenage boys to model women's clothes anyway." Today's women's fashions are already made for that kind of figure – slim hipped, small-breasted, all legs and arms. So why not just admit the obvious and get a teenage boy to model those styles?
Nicolas Ghesquière posted the first advertising shots of Jaden on his Instagram. The campaign was shot by legendary photographer Bruce Weber. Jaden also issued a statement about his new campaign:
"I'm just expressing how I feel inside, which is really no particular way because everyday it changes how I feel about the world and myself, but I like wearing super drapey things so I can feel as though I'm a super hero, but don't have to necessarily wear super hero costumes everyday."
That statement is perfection. So much so that now CB and I can't stop talking to each other in Jadenspeak. Drapey is the new superhero. If babies could talk, they would be the new Pharaohs. Galileo was the real architect. Womenswear is science math. The revolution will be led by cashmere. A tote bag is the mind's eye of Renaissance.
… Honestly though, I would love it if Jaden was also hired to write the advertising copy for Louis Vuitton. Because it would totally be amazing Jadenspeak (like a baby version of Kanyespeak).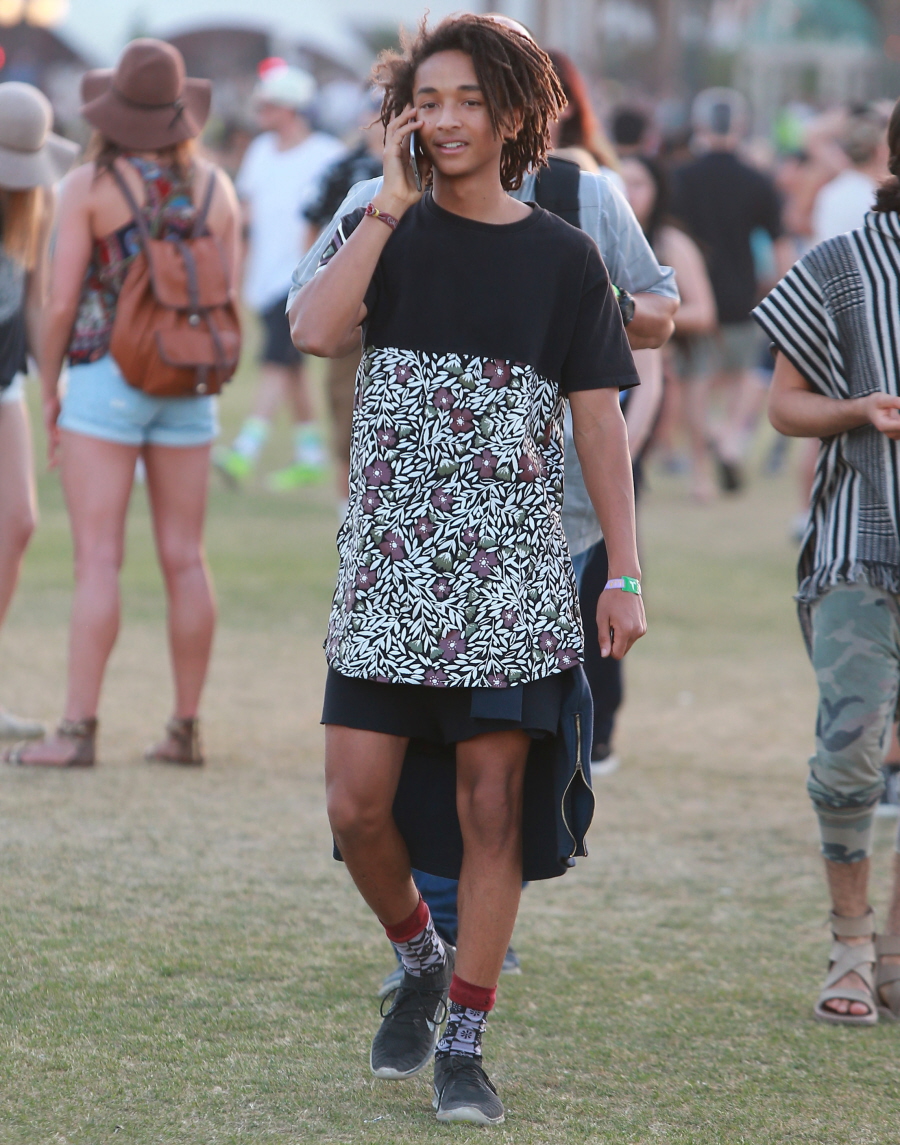 Photos courtesy of Instagram, Fame/Flynet.