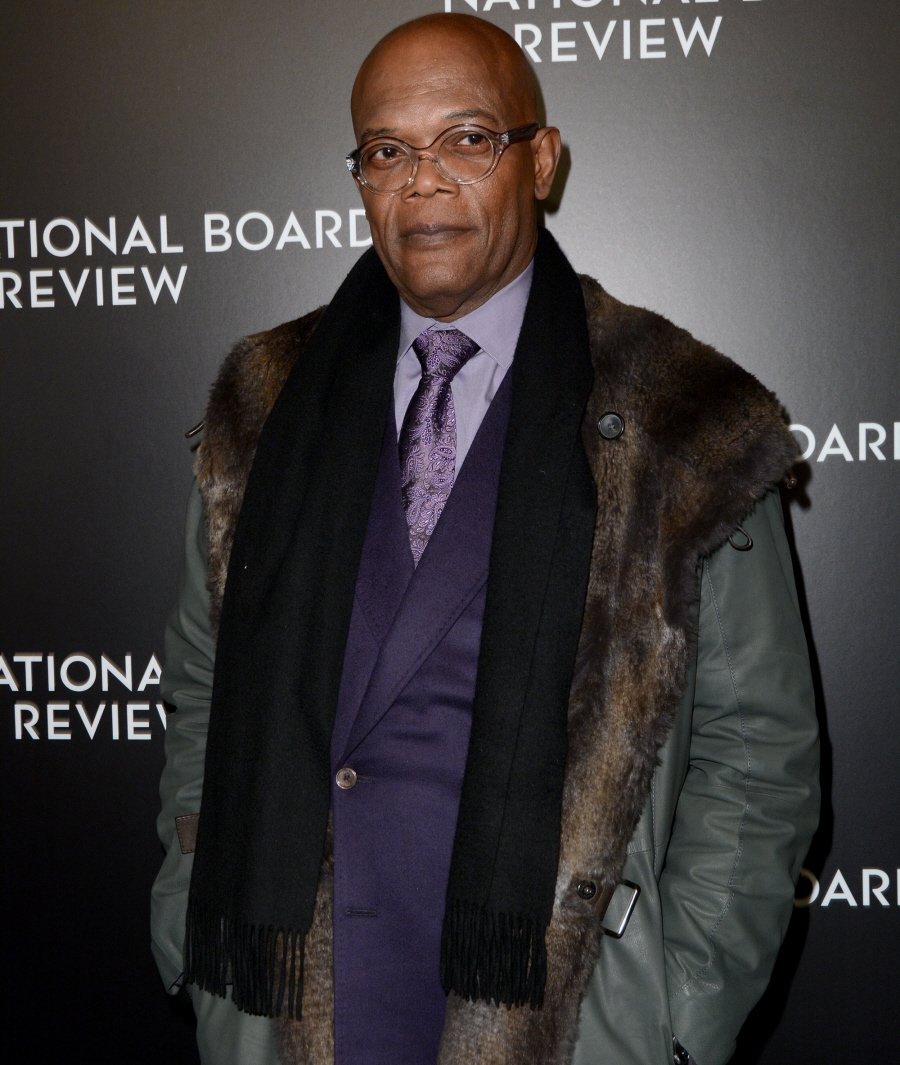 Earlier this week, a Samuel L. Jackson interview was published in Rhapsody Magazine, the in-flight magazine of United Airlines. I saw the quotes and I didn't think much of it. Boy, was that a mistake. Sam was asked about his relationship with Donald Trump. Sam has talked about Trump in interviews throughout the autumn and winter, and Sam has never really said anything bad about him. I get the impression that Sam and Trump aren't really friends, more like occasional golf buddies. And that's what Sam has said too, and he's actually been pretty small-c conservative in his assessment of Trump. But this is what Sam told Rhapsody:
"I've golfed with him. But it's funny — last week or so, I actually got a bill from Trump National Golf Club. And I haven't been there in four or five years, so I had my assistant call. They said it was for membership dues. And I said, 'I'm not a member,' and they said, 'Yeah, you are — you have a member number.' Apparently he'd made me a member of one of his golf clubs, and I didn't even know it!"

Jackson also said Trump was an "interesting character" and "more P.T. Barnum than politician."

The magazine finished by asking Jackson whether he was a better golfer than Trump.

"I am, for sure," he replied, reportedly smiling as he added: "I don't cheat."
As Yahoo pointed out in their coverage, Sam isn't even the first person to accuse Trump of cheating in golf. Alice Cooper said Trump cheats at golf and so did sports writer Rick Reilly. Trump went HAM on both of them. So you can imagine how Trump reacted to Sam's words.
I don't know @SamuelLJackson, to best of my knowledge haven't played golf w/him & think he does too many TV commercials—boring. Not a fan.

— Donald J. Trump (@realDonaldTrump) January 5, 2016
This is one of Trump's go-to tactics to try to take down an opponent – he basically claims that he doesn't know the person and that the person is trying to get famous by talking smack about him (Trump). Except Sam Jackson isn't some sportswriter who can be shouted down. Apparently, Sam had played golf with Trump… and Anthony Anderson. And Anderson had Sam's back. Anderson posted a receipt of the lunch they had together. Shrimp and hot dogs?
C'mon @realDonaldTrump you played Golf with @SamuelLJackson and me as well. we also had lunch together! shrimp and hot dogs. sound familiar?

— Anthony Anderson (@anthonyanderson) January 5, 2016
So, obviously, Trump had to change his strategy.
I don't cheat at golf but @SamuelLJackson cheats—with his game he has no choice—and stop doing commercials!

— Donald J. Trump (@realDonaldTrump) January 6, 2016
Don't like @SamuelLJackson's golf swing. Not athletic. I've won many club championships. Play him for charity!

— Donald J. Trump (@realDonaldTrump) January 6, 2016
Yeah. This is just funny to me. I know it should be sad, I know I should be getting up on my high horse about the state of politics today, but I'm just not feeling it. Donald Trump is such a petty buffoon. The Iowa Caucus is three weeks away. The New Hampshire primary is four weeks away. And what is Donald Trump doing? He's Twitter beefing with Samuel L. Jackson over golf.
Oh, and Sam also talked about the whole situation with Seth Meyers this week: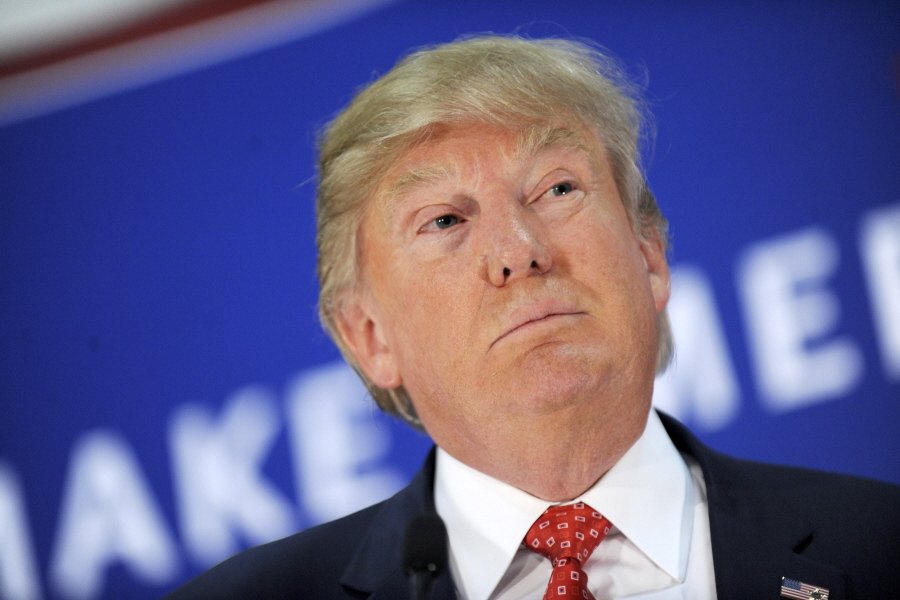 Photos courtesy of WENN.