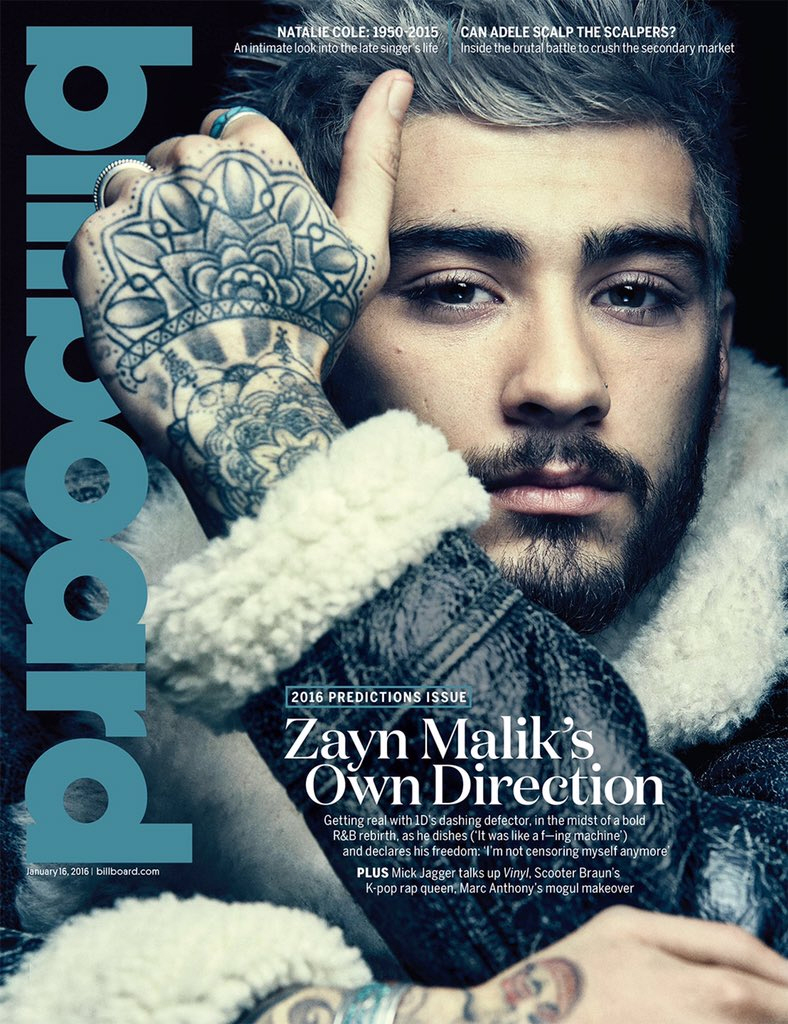 Honestly, my only opinion of Zayn Malik before today was that he was a little poseur, a wannabe hardcore d-bag who spit in the face of success because of youth and arrogance. While there's still a vein of that in my new opinion of him, I can also say that the kid gives a good interview and he's probably not ALL bad. Zayn covers the new issue of Billboard and the interview is at turns infuriating, funny, interesting, eye-rolly and Bieber-esque. Zayn talks about almost everything – you can read the full piece here. Some highlights:
His current opinion of One Direction: "I genuinely enjoyed [the band] and did whatever I could to be myself within that, but it's just not where I sit as a musician. The other boys' taste was generally indie rock. It's good music, but I don't f— with it. That was never cool where I was from."

There is no rivalry between Zayn & the 1D guys but they're not close: "There are no sides to pick. We're not going head-to-head… The truth of it is, you can think one thing about a situation and the total opposite can happen. I had every intention of remaining friends with everybody, but I guess certain phone numbers have changed and I haven't received calls from a lot of people. I've reached out to a few of them and not got a reply. Certain people have pride issues, but it's stuff you overcome in time."

Complaints about the machinery: "It was like a f—ing machine going constantly… We weren't allowed to say certain things, or word [lyrics] the way we would want to. I'd sit and wonder, 'If the fans knew how it worked, what would they think?' My argument was: People are more intelligent than that. They want to hear what's real, so why don't we write some stuff that we're actually going through?"

What he likes in a woman: "I need a challenge. Also, I like girls that are a bit chunky in certain areas — the nice areas. I like a fuller woman. I enjoy an intellectual conversation as well, where someone can construct a sentence beyond what hair and makeup they're wearing, and talk about something political or about the world. I like an opinion."

He's never learned anything from his female fans: "I was raised by a lot of women, so there's nothing any fan girl could've ever taught me about any woman. I fully understood every person who'd come and see the band, because I have crazy aunties and crazy sisters who would fan-girl over actors. If people can't have something, they want it."

He smokes sativa: Malik only burns sativa (the more energizing, cerebral strain of marijuana), because it's "creative weed."

Whether he's heard One Direction's new album: "Nah. I'll be honest. I thought the first single was quite cool. I heard the second single and" — he screws up his face — "yeah, I didn't buy the album."

What he accomplished in a boy band: "Status. The capability to restrain certain things I would want to do. I also learned it's good to keep friends. Because you don't know when you're going to make new ones, so you should probably just keep the old ones."
The bit about what he wants in a woman is interesting/infuriating. It could have been a body-positive message if he had just kept it to "I like a fuller figured lady." Instead, it's like he's just saying he wants a woman with big boobs. As for Zayn wanting an intellectual conversation… people are reading that as a diss about his ex-fiancée, Perrie Edwards. Burn.
In the middle of the article, there's a lengthy conversation about Zayn's Islamic faith. Zayn himself refuses to discuss it within the interview, so Billboard sort of goes off on a tangent about how his faith is obviously important to him but it's too dangerous for him to talk about publicly. However the first line of the Billboard piece sets the scene with Zayn drinking whiskey, something that most Muslims do not do. Anyway, I think the way Billboard handled Zayn's faith was… strange, I guess. It's not like he was interested in talking about it, so they should have just left it at that. Instead, they tried to reframe him as The Muslim Pop Star (Who Likes To Drink & Smoke Sativa).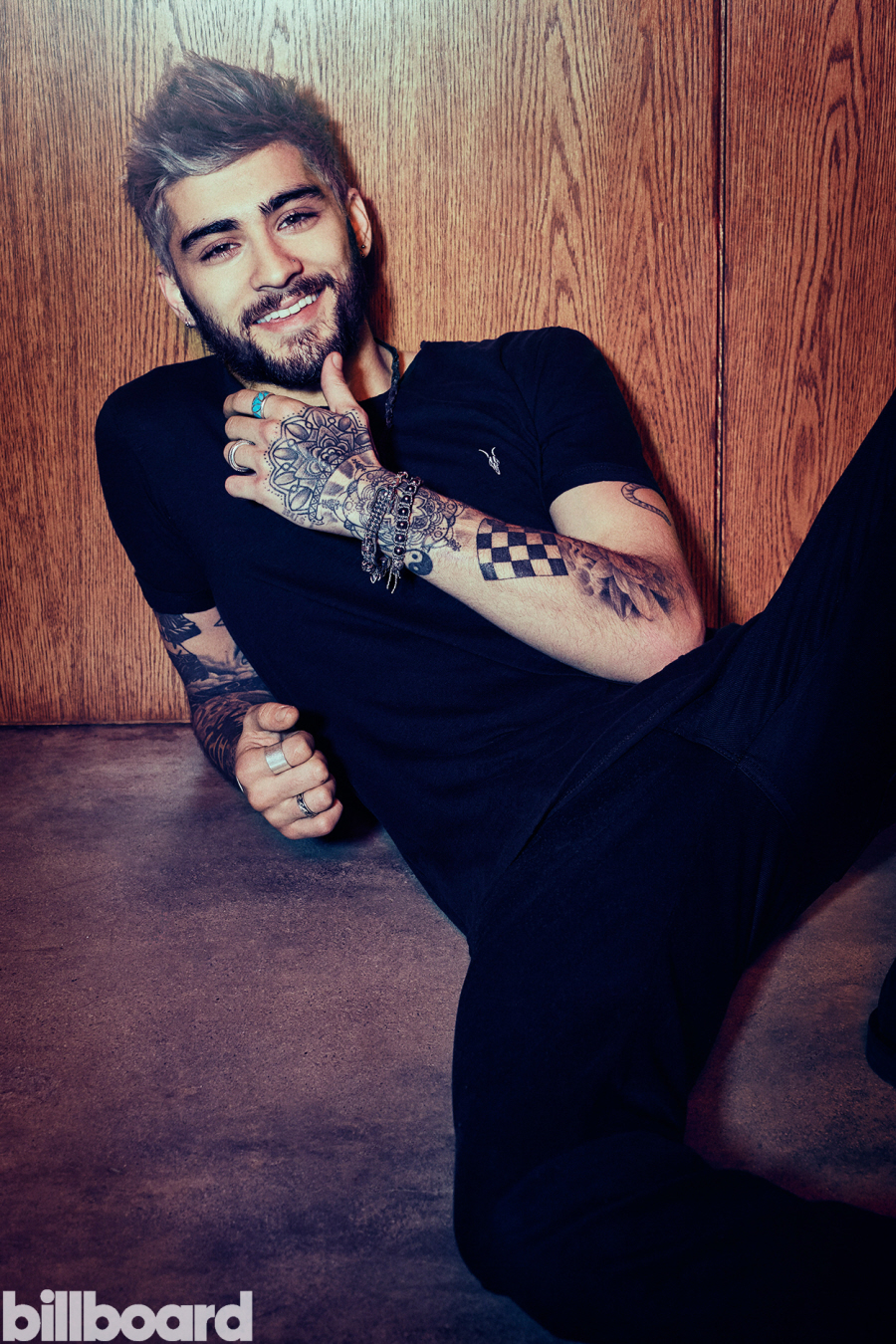 Photos courtesy of Billboard.