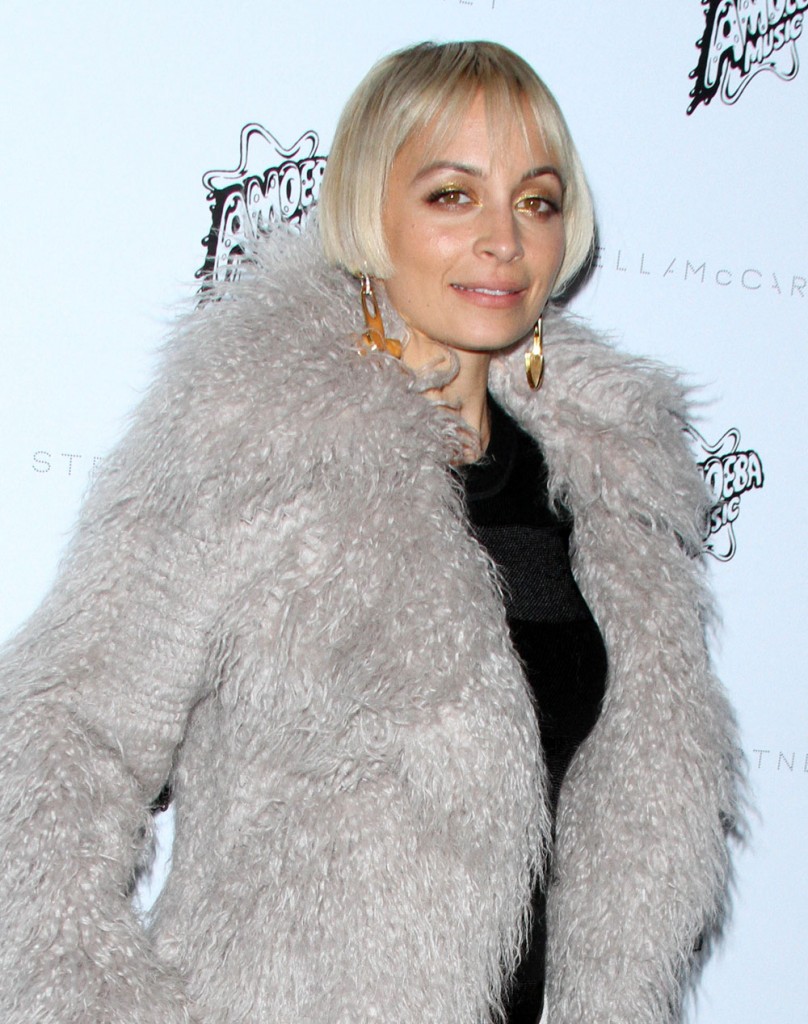 These are some photos from the Stella McCartney Autumn 2016 Presentation, which took place in LA. I guess this is a new thing for designers, to have their shows in LA instead of NY and/or Paris. Stella got a very good turnout and Kaiser will have some more photos for you shortly. We can assume everyone is wearing Stella, because I haven't found otherwise and the dresses are sufficiently bad and poorly tailored. Stella describes this latest collection as "celebrating the rejuvenation of a woman's wardrobe," with "pieces that go from day to evening… Lots of prints, lots of cats, lots of leopard." You can definitely see what she's talking about on some of the attendees.
First off is Nicole Richie with a blunt cut bob with bangs. This is how Nicole's hair looked the last time we covered her. This is probably her real hair but if that's the case I feel bad for her. She's got those piecey bangs and it just looks goofy, like a toddler took their scissors to a doll's hair. Still, it will grow out. She's wearing that muppet coat too but at least you can immediately tell that it's not real fur. This cut ages her a lot but I think it's mostly her copper makeup and lack of lipstick.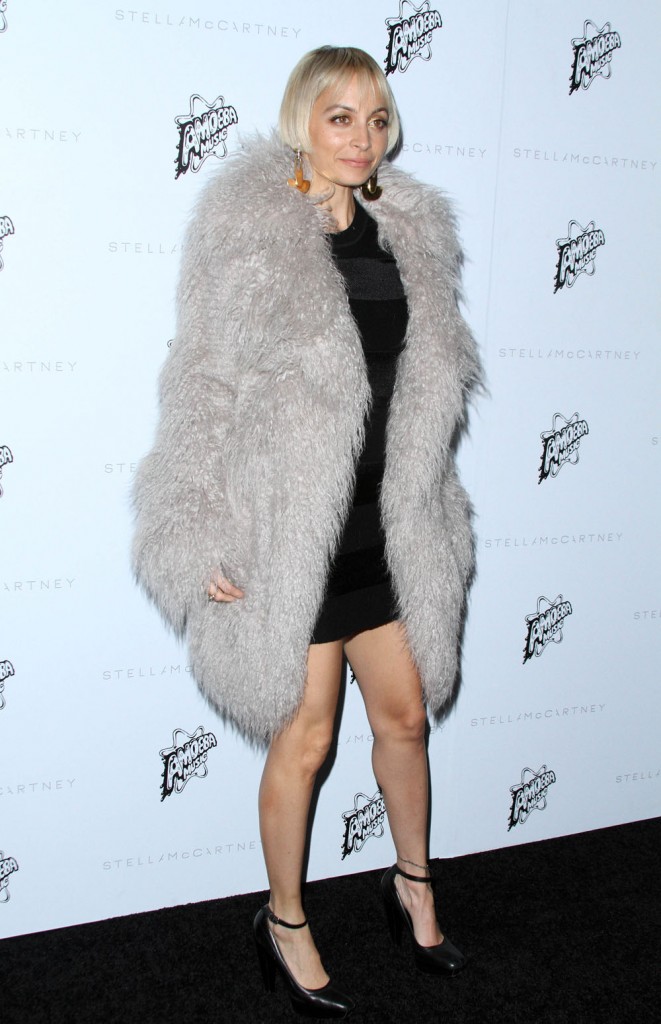 Pamela Anderson is also suffering from bad hair and hers looks particularly fried. At least her makeup is a little toned down. (She's making that horsey face but I've seen her in much worse makeup.) Imagine how much better she would look with decent eyebrows. Anderson was there with her son, Brandon Lee Thomas, who is 18. He's so tall! I like how he's wearing a cowboy hat on the red carpet.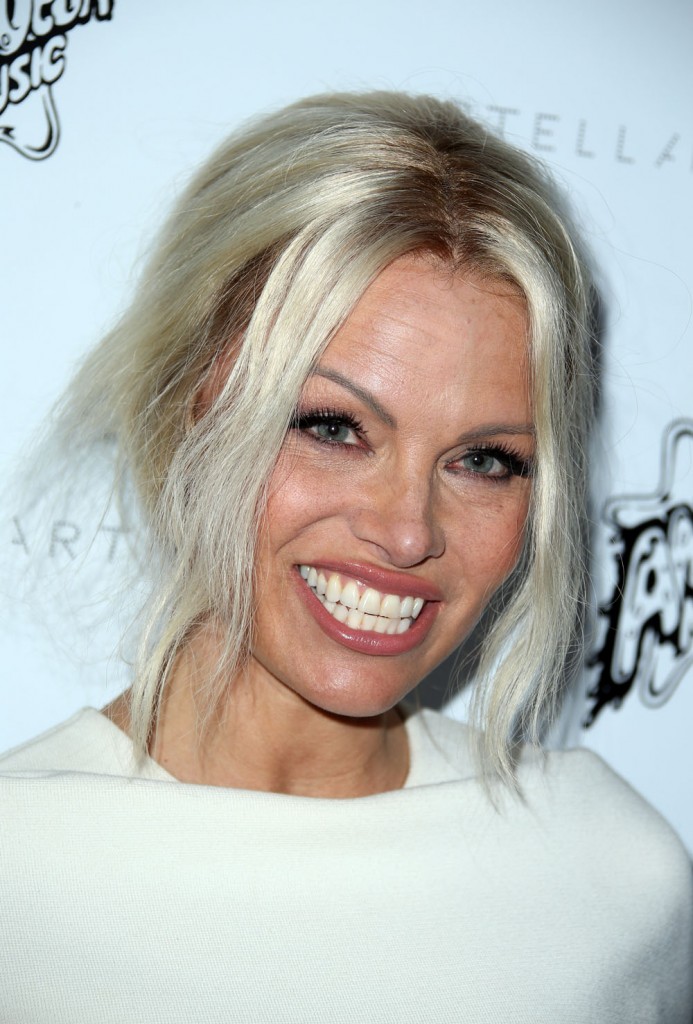 Demi Lovato was in a short basic black dress with three buttons down the front paired with a black jacket. This entire look is underwhelming, but again that's Stella. Her eye makeup is so heavy that it makes her look squinty.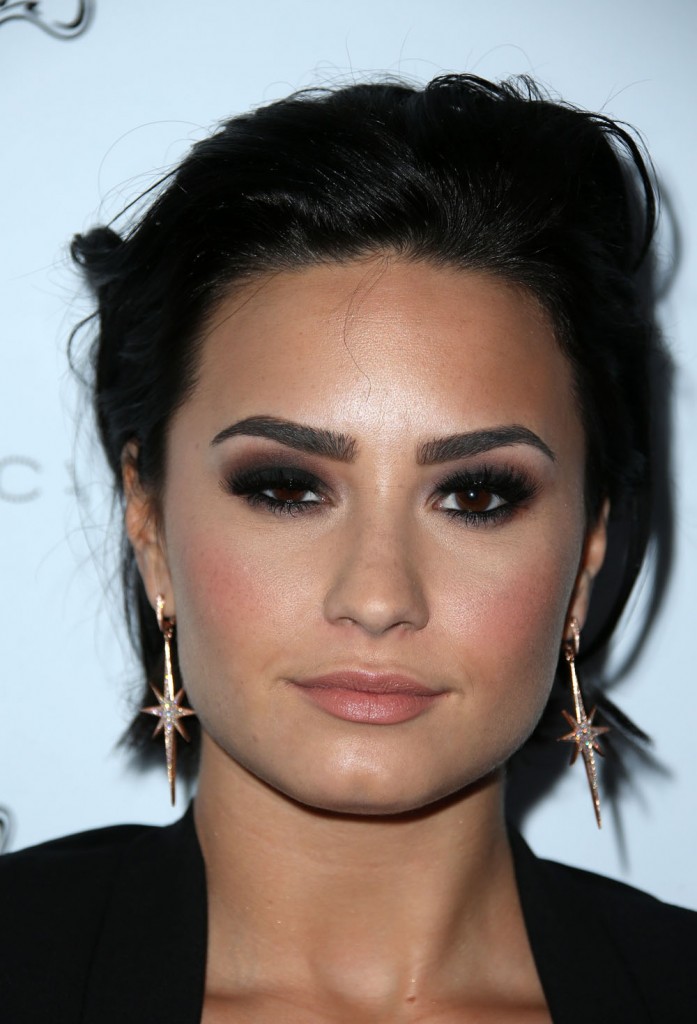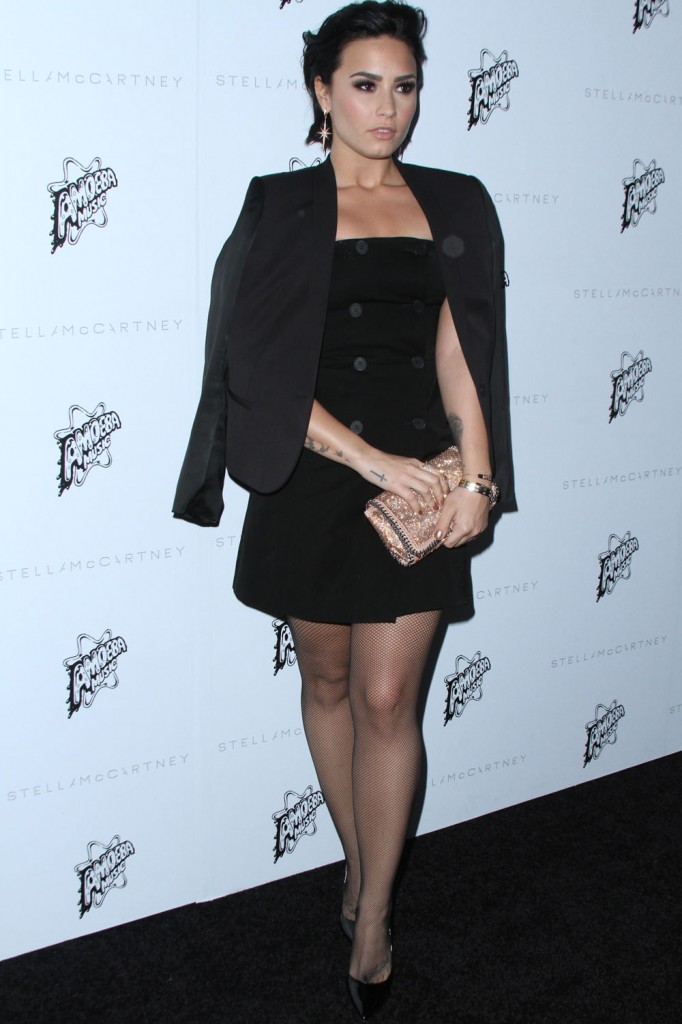 I would like this dress on Lake Bell if it was just that cool contemporary top half paired with a black skirt or other solid color skirt. As a short shift dress, this doesn't work. I like her makeup but her extensions are just too long. Also, look at her chunky shoes.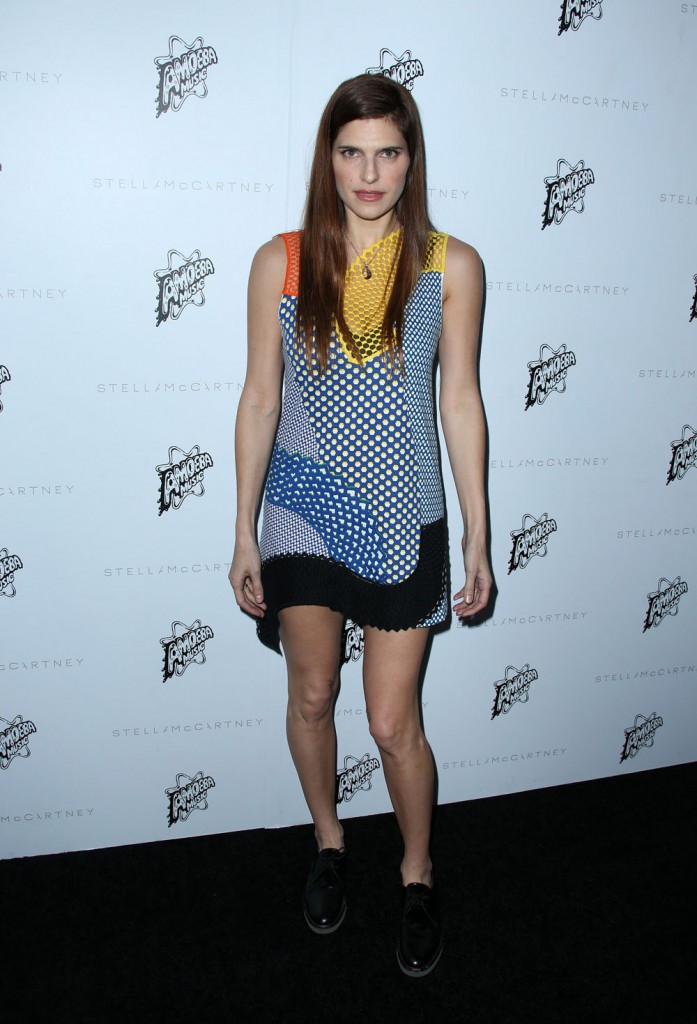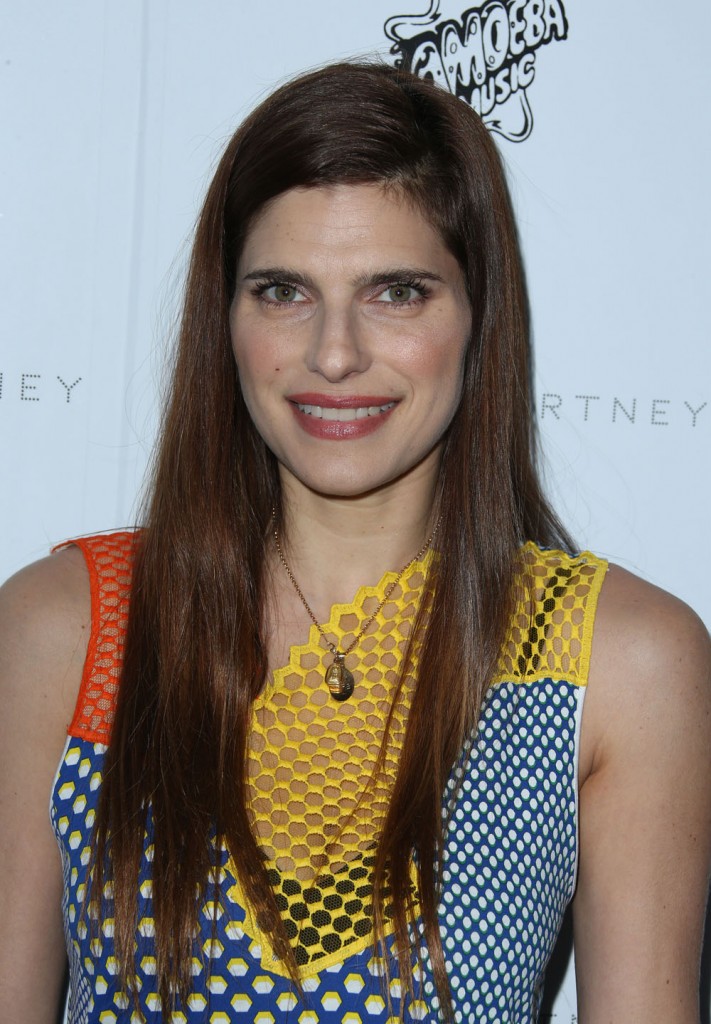 Joanne Froggatt was in a perfectly ok white long sleeve dress with a flare skirt that would have looked decent with pumps. Instead she paired it with too long black boots, giving her a kind of 60s vibe which doesn't work. That's her husband of three years, James Cannon. He's a cutie!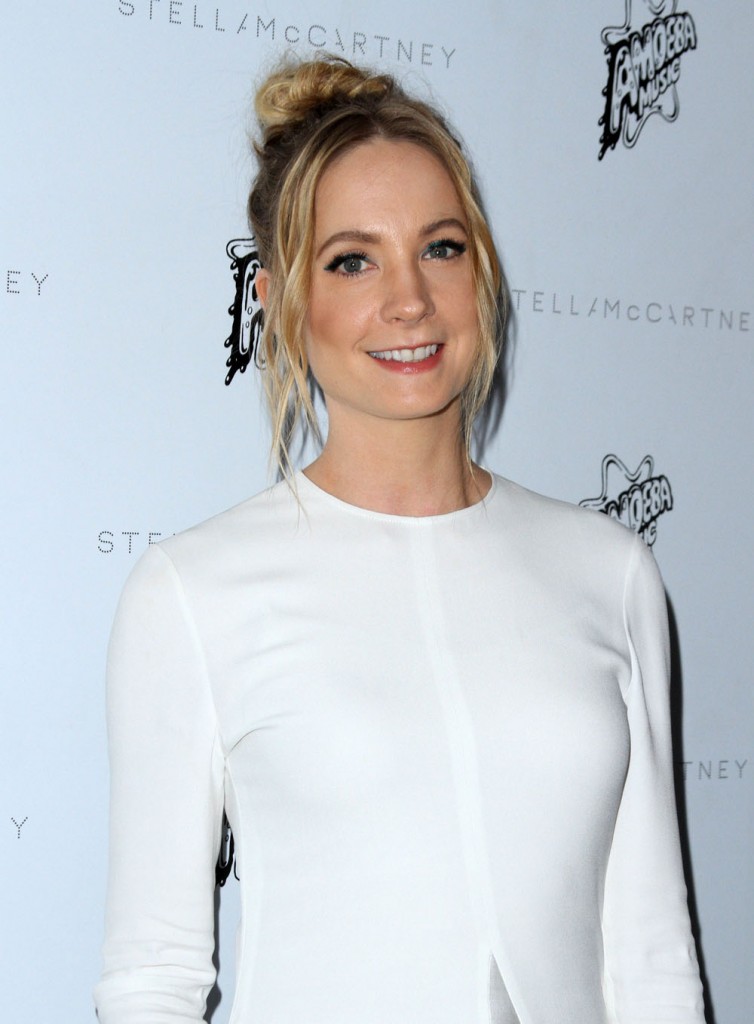 Melanie Griffith was rocking an 80s black power suit with a leopard wide collar shirt underneath. If anyone can wear this suit, it's Melanie Griffith. She's wearing loafers! Did Stella dictate footwear or put the word out to wear really fug shoes?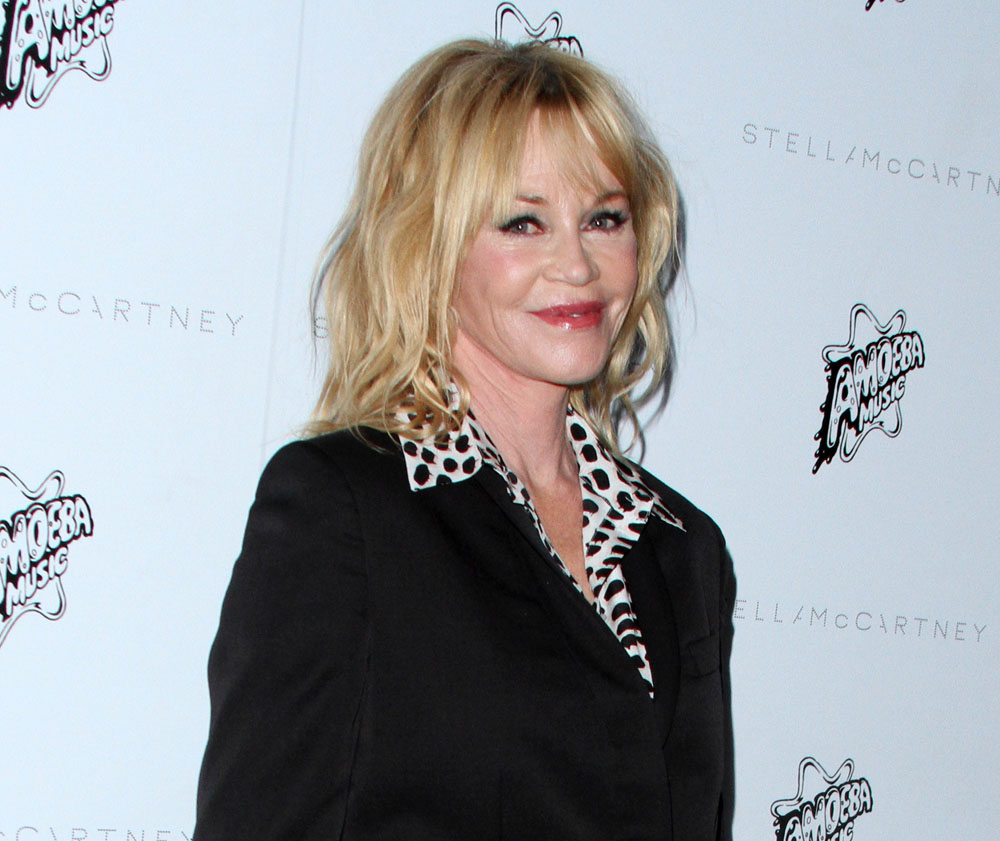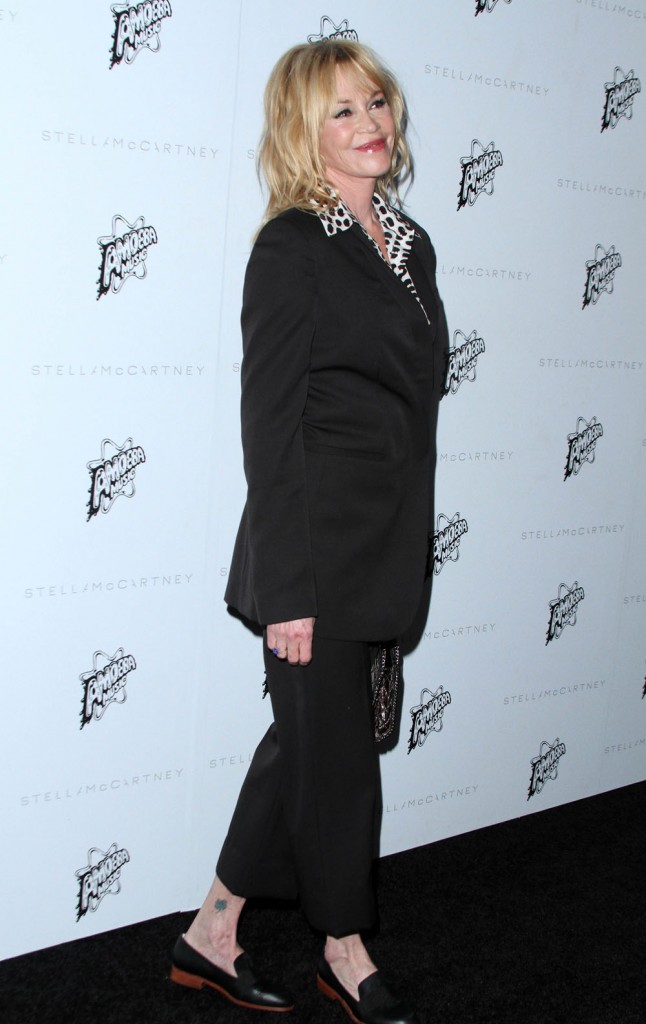 photo credit: WENN.com