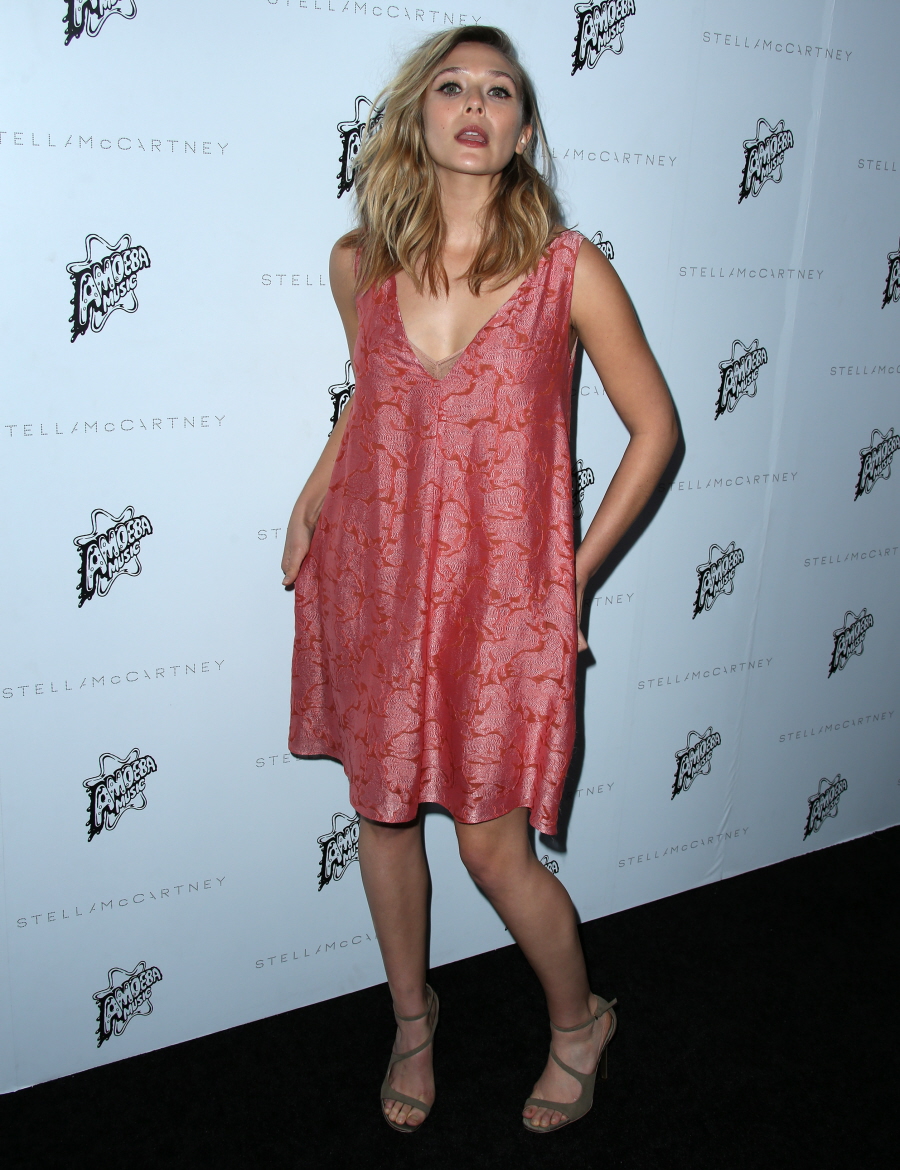 Here are some photos of Elizabeth Olsen at Stella McCartney's LA show last night. I thought we should devote a post to Olsen, not because her Stella look was so tragic or bad (it wasn't), but because of the RUMORS. Dragonfly rumors. You see, Elizabeth was back in LA for this event… after she flew to Hawaii to spend time with Tom Hiddleston. Tom was in Pasadena last Friday, so it's even possible that they flew into LA together and they just kept it really, really quiet. We know Olsen and Hiddles were together because the director of Kong: Skull Island posted photos of Hiddles, Olsen and Brie Larson together. He quickly took the photo down because he was inundated with comments/craziness from the Dragonflies. People screencapped it though: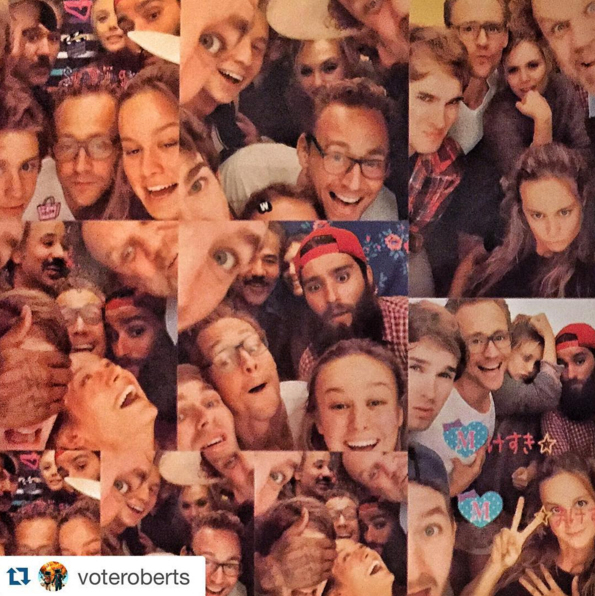 So, Olsen flew out to the Kong set to visit Hiddles? Was this after he dumped her? Or did the breakup never happen? These two are playing a hell of a lot of games for two people who are just casual friends. At this point, I guess I'll believe that they've been together the whole time, that they started up around the time Elizabeth Olsen dumped her fiance over the phone, through all of last year, through TIFF, through Olsen denying their coupledom, and now into the new year. That's what it looks like.
One last word about Olsen's Stella McCartney look though… does she look pregnant to anyone else or is it just an unflattering dress? *drops bomb, walks away*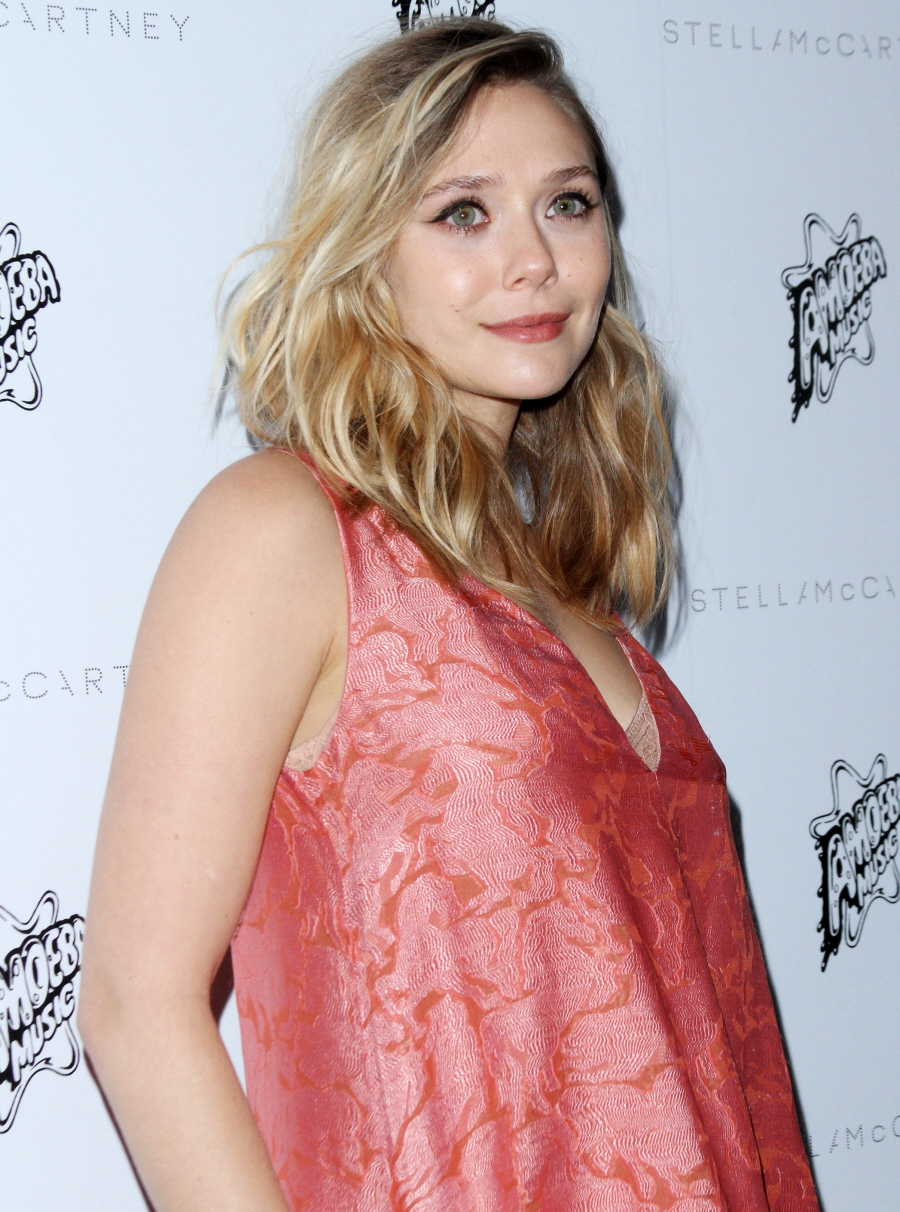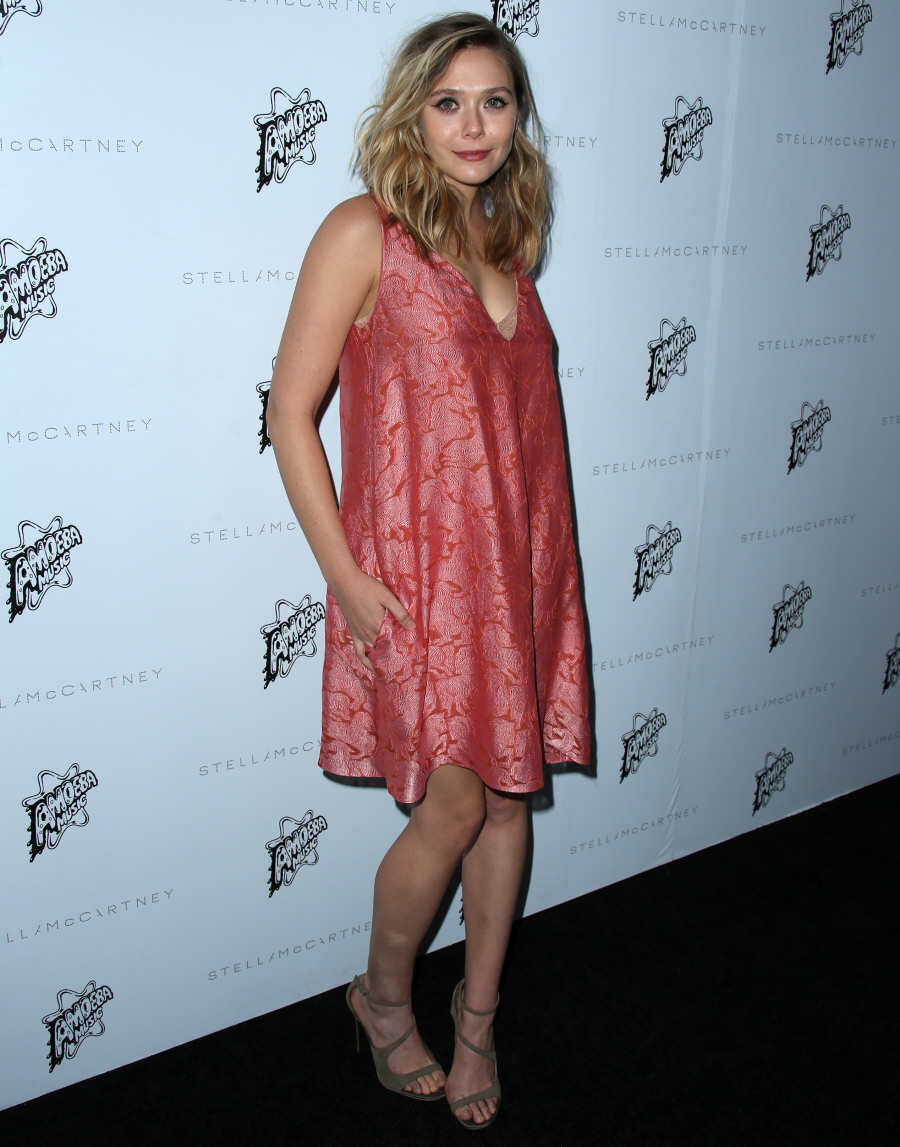 Photos courtesy of WENN.