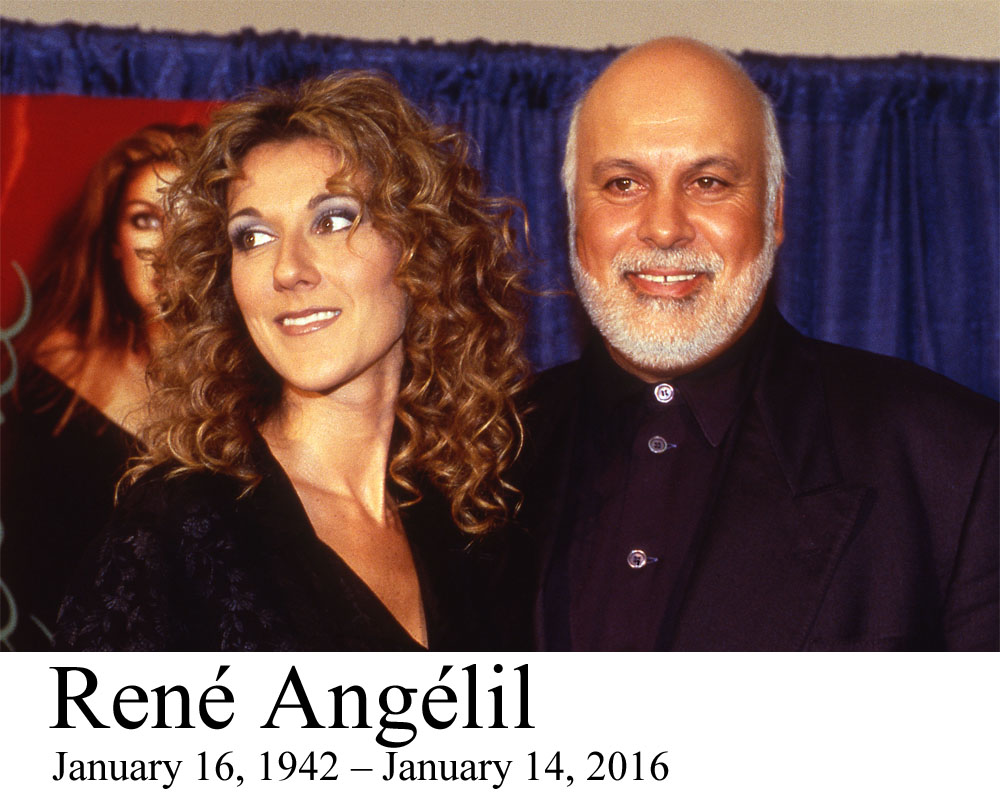 More sad news today. Celine Dion's husband of 21 years, René Angélil, has passed away after a long battle with throat cancer. He was 73. Celine was open and honest with the press about her husband's health issues, and shared her fears at losing him along with her gratitude at having him in her life. René is survived by his three children with Celine along with three adult children from an earlier relationship.
"Rene Angelil, 73, passed away this morning at his home in Las Vegas after a long and courageous battle against cancer," the rep said in a statement. "The family requests that their privacy be respected at the moment."

Angélil, who guided Dion's career as her manager and mentor, is survived by the couple's three children – René-Charles, 14, and 5-year-old twins Nelson and Eddy – and his adult children from a previous relationship, Anne-Marie, Patrick and Jean-Pierre.
Celine told People Magazine in August that she was being strong for her husband and children and that she was doing her best to be there for them. They've all gone through so much. Our thoughts go out to Celine and her family at this difficult time.