Gillian Anderson has a new interview and profile in The Edit, Net-a-Porter's online magazine. They almost always get the fashion and styling right in The Edit, and this is no exception. Anderson looks incredible in the editorial, in gorgeously tailored black, white and red pieces, some by Victoria Beckham, that make her look every bit the screen icon. She's making great expressions and just models so well. I don't want to oversell it, so check out the article and photos if you're interested. In the interview, Anderson talks about her role in The Fall, for which she's receiving renewed fan interest as well as her role as Dana Scully in the X-Files, of course, which is returning on January 24 for a six episode run. They also point out that she's single now, but she sort-of dismisses the rumors that she's sleeping with David Duchovny. She talks around it though.
She's asked why she's adored as an actor
I like women a lot and I champion them. I tell people when they are beautiful, I tell other actresses when I think their work is amazing… So I think women feel relatively comfortable in my presence. Also, because I'm not perfect, you know? I've got flabby thighs, I'm aging and I'm 5ft 3in. I talk about my failing in contemporary society in terms of gyms or food or whatever. I think there's a polite appreciation that I'm honest.

On playing Scully again
I struggled in the first week. I was trying to find the Scully of the past, rather than accepting time had passed. She and Mulder aren't together and she's carved out a world for herself, in medicine, working with a particular disease, with children, assisting surgeons. You get the sense that she goes to work, she goes to her apartment and that's her life. There is something missing and, of course, the thing that's missing is Mulder.

On rumors that she's getting it on with David Duchovny
People know we are good friends now and that we've found our way into an adult friendship. But there is something that will always remain between us, a kinetic energy that is tangible when you see us in a room together. So, no matter what's happening, if I'm at his concert or we're having a meal together, people love adding that to the excitement of their obsessions.
[From The Edit, headers added]
The Edit also has a video with Gillian with some quotes that aren't in the piece. She said that it took her about three seasons to feel believable in the role of Dana Scully, because she started when she was just 25. She also explained that she worked to bury the character since playing her, which probably explains why it took her a while to find the character again.
As for her dismissal of the claims that she's with Duchovny romantically – she was acting like a giddy teenager with him on Kimmel! That was a good burn that people are "adding [a romance between them] to the excitement of their obsessions," but I tell you we're just noticing what's going on and it's obvious.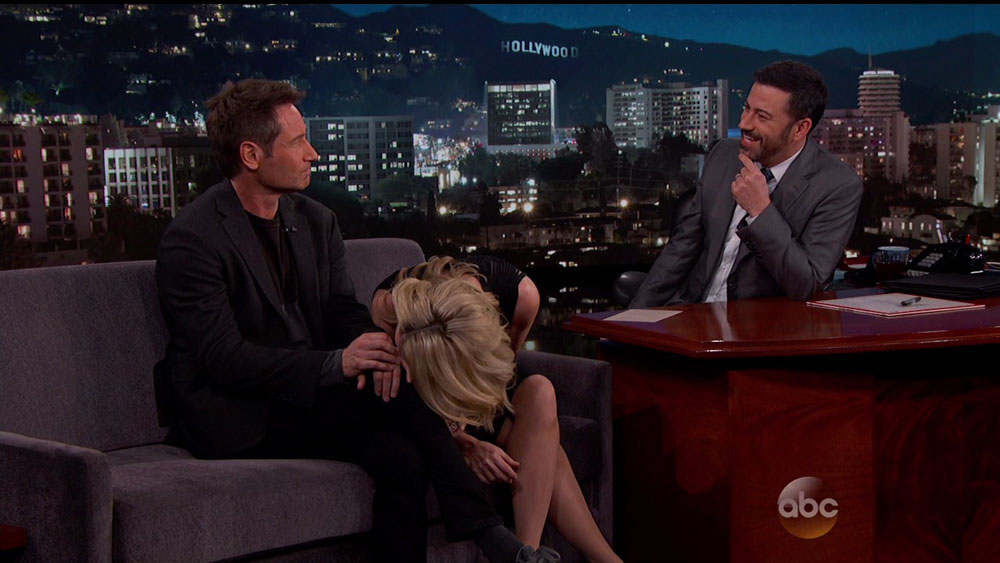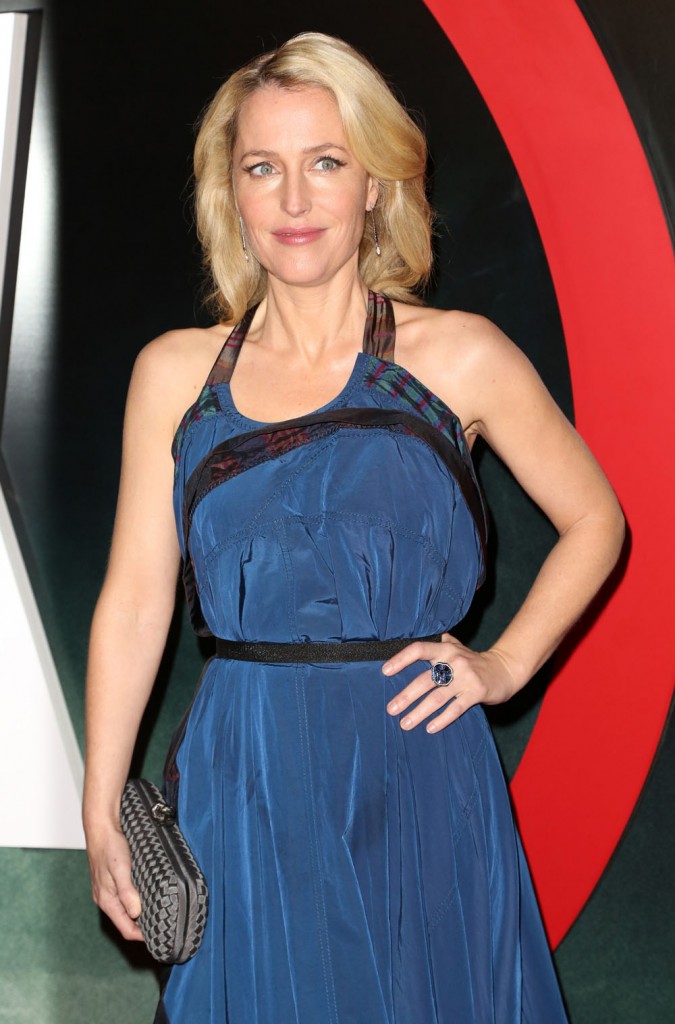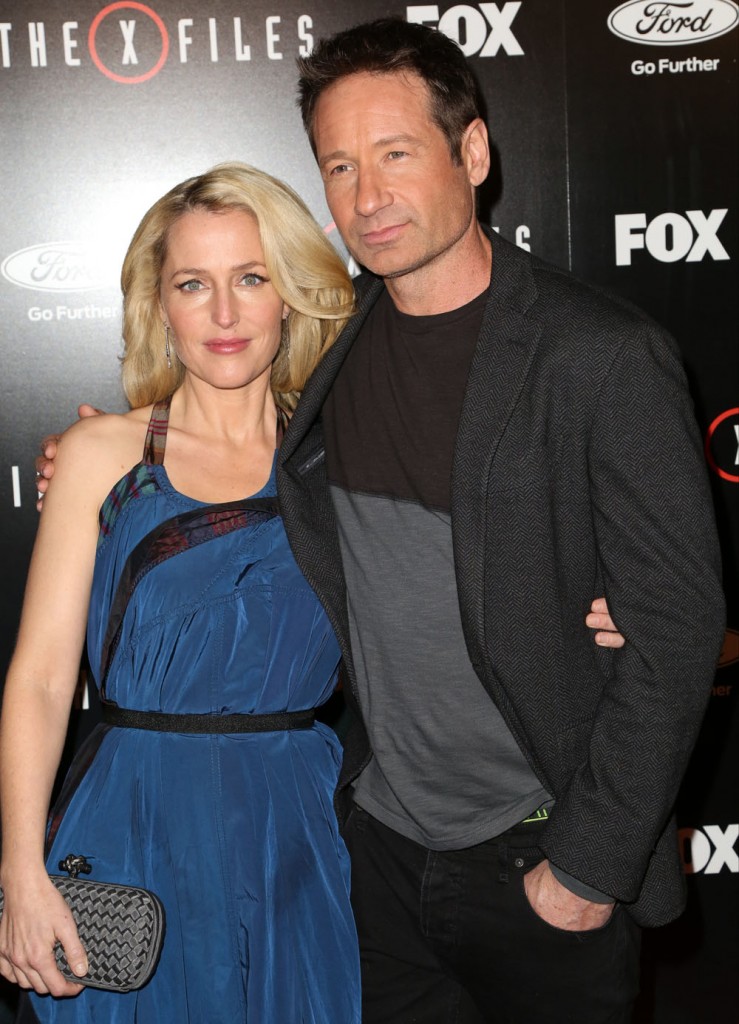 photo credit: WENN and The Edit