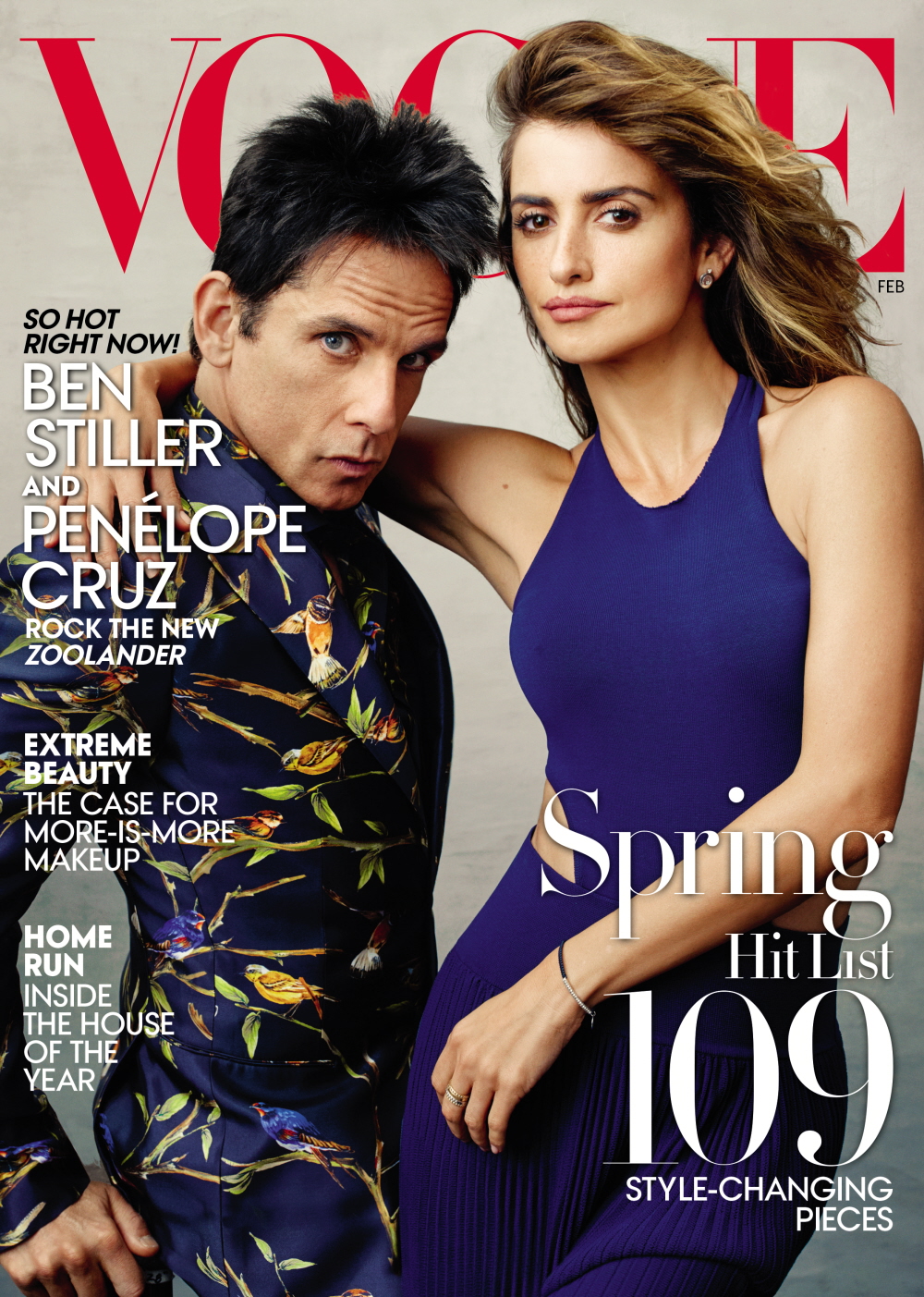 Well, this surprised me. I was expecting Vogue's February cover to go to Kendall Jenner or Gigi Hadid or maybe even the first photos of Saint West. But Anna Wintour enjoys Derek Zoolander, so Wintour gave Zoolander and Penelope Cruz a cover. For comedy! AND FASHION. I guess I didn't realize that Zoolander 2 is being released next month – it opens on February 12, perhaps a perfect Valentine's Day movie? I suspect a lot of boyfriends will probably be dragged to this one. Anyway, I do like the cover, even though I think Derek Zoolander would know that it would be a stronger editorial image if his face was closer to Penelope's. The image looks off-center as-is, plus Penelope really isn't giving FACE. Derek is though – that's Le Tigre, isn't it?
You can read the full Vogue piece here. The first part is about Derek Zoolander, written like a real Vogue profile of Zoolander. The second part is a real interview with Ben Stiller, where he talks about how sad he was that Karl Lagerfeld wouldn't agree to be in the sequel. They got Marc Jacobs, but no Lagerfeld. Owen Wilson also provides a lot of quotes for the piece. In a lovely way, Zoolander and Hansel are two of their favorite characters – they both seem very happy that they got a chance to make a sequel, and that the first film became such a weird success story. Penelope Cruz also talks a bit about how she saw the first film five times and she'd always wanted to do a comedy in English. And of course, there's a quote or two from Justin Theroux, who has a small part in the film and co-wrote the screenplay.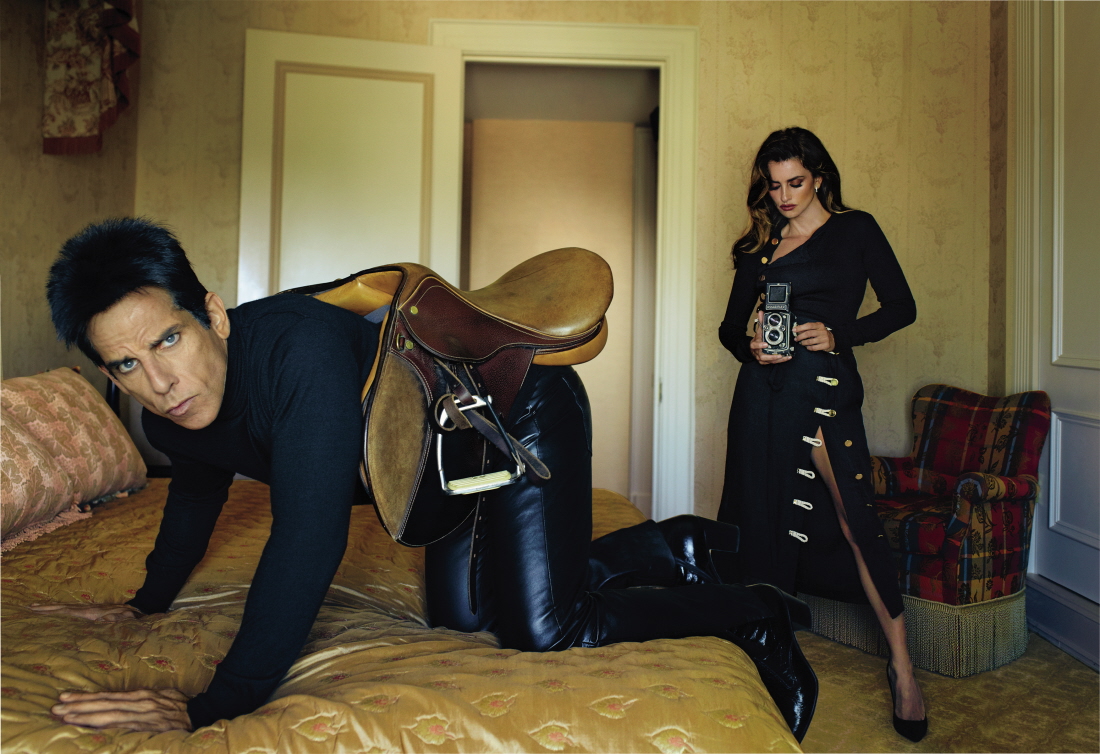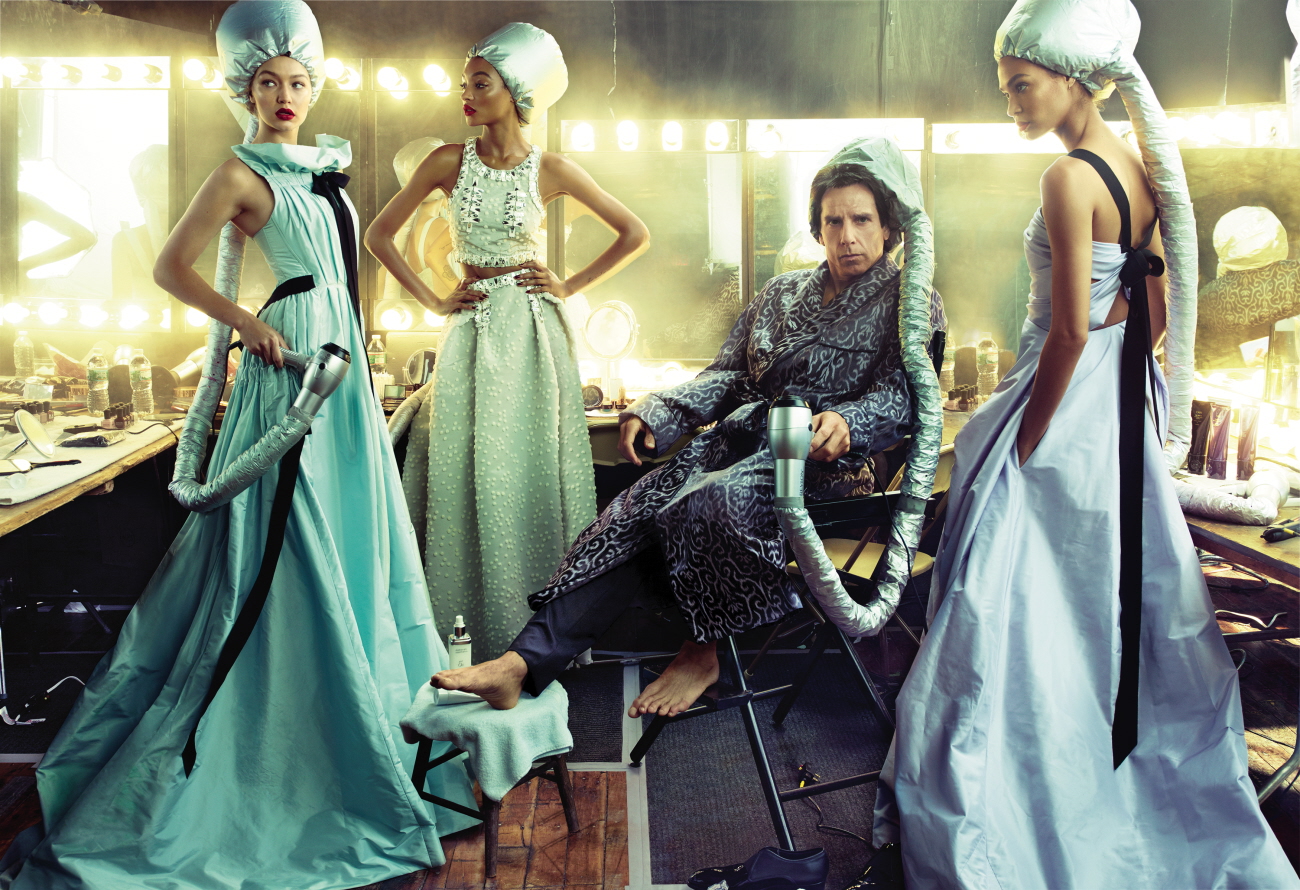 Photos courtesy of Annie Leibovitz/Vogue.