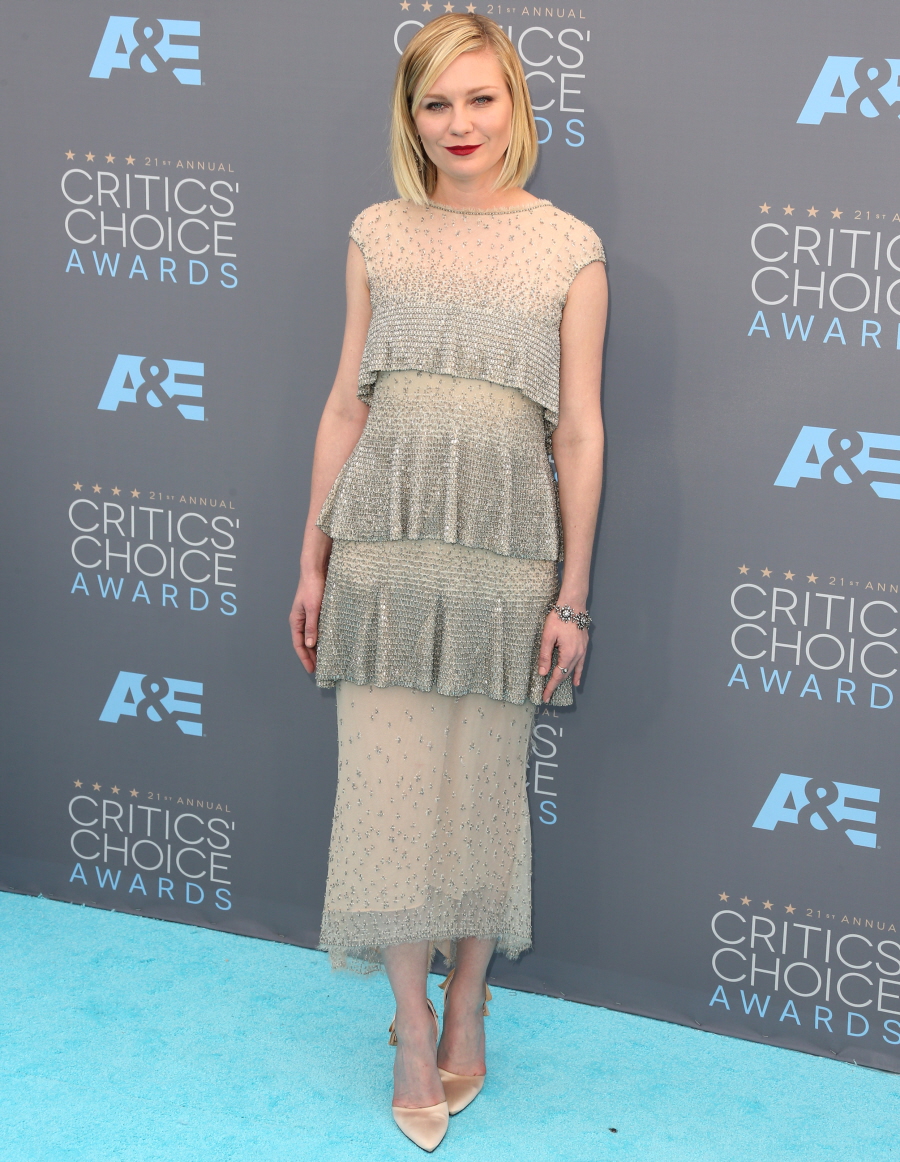 At the Golden Globes, I was SO pissed off that Lady Gaga won for American Horror Story: Hotel, mostly because I thought the award belonged to Kirsten Dunst for Fargo. If you haven't watched Fargo's second season, you really need to. It was easily the best thing on television in the past few years, and Kiki was doing amazing work on the show. Thankfully, the Critics' Choice righted that wrong last night, when they gave Fargo the miniseries/limited series award and gave Kirsten the Best Actress in a Limited Series award.
Kirsten wore this Chanel dress that was apparently selected for her or designed especially for her by Karl Lagerfeld or something. Kirsten was one of my best-dressed women at the Globes – her black velvet Valentino is still one of the best things I've seen on the red carpet this season – but she's not really one of my best-dressed for the Critics' Choice. If anything, this Chanel looks better in photos than it did in motion. It's not great. It's not BAD either, but she can and has done better. Also: no Garrett Hedlund last night. Sad.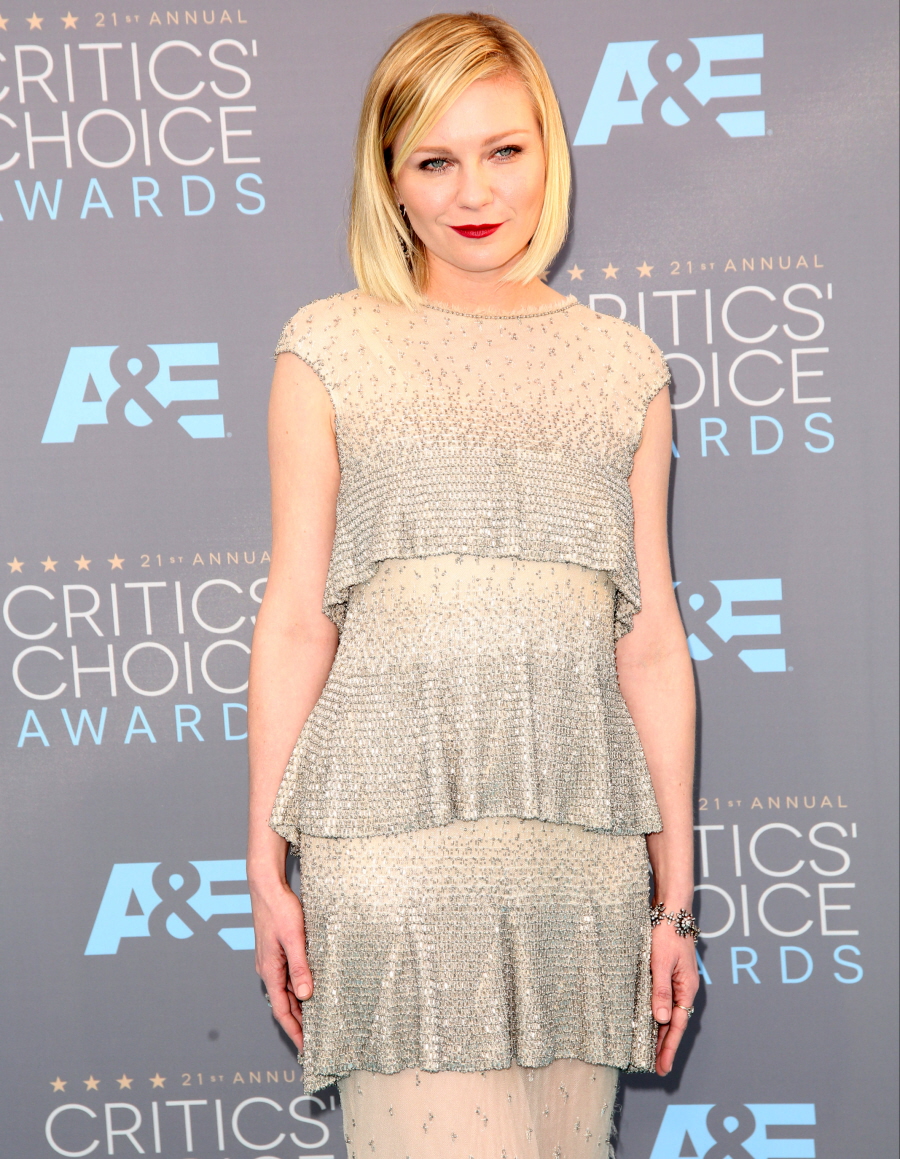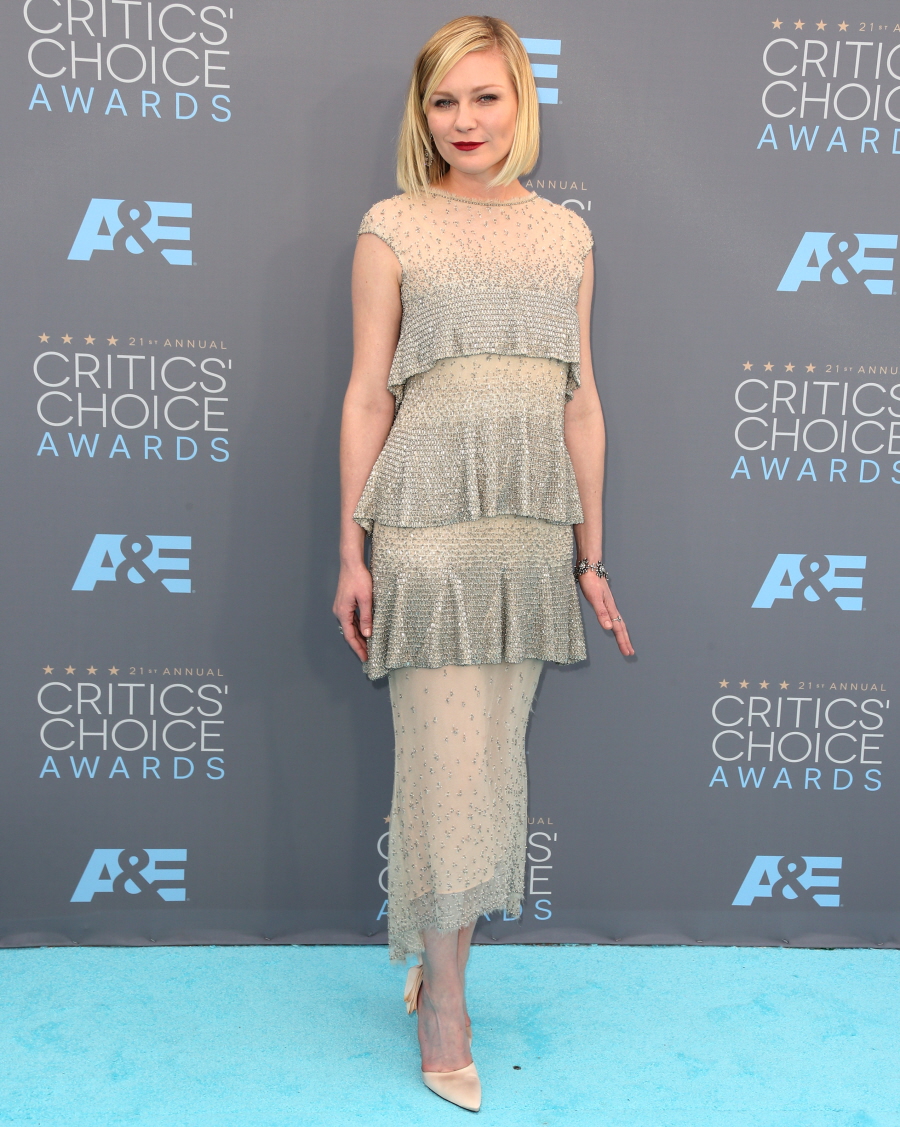 And here's another big winner for TV – Crazy Ex Girlfriend's Rachel Bloom. Rachel has become the darling of awards shows and you can tell that she's really, genuinely happy to be included. Rachel wore this simple Alexander McQueen jumpsuit. It's fine. It's flattering, it's simple, it's okay.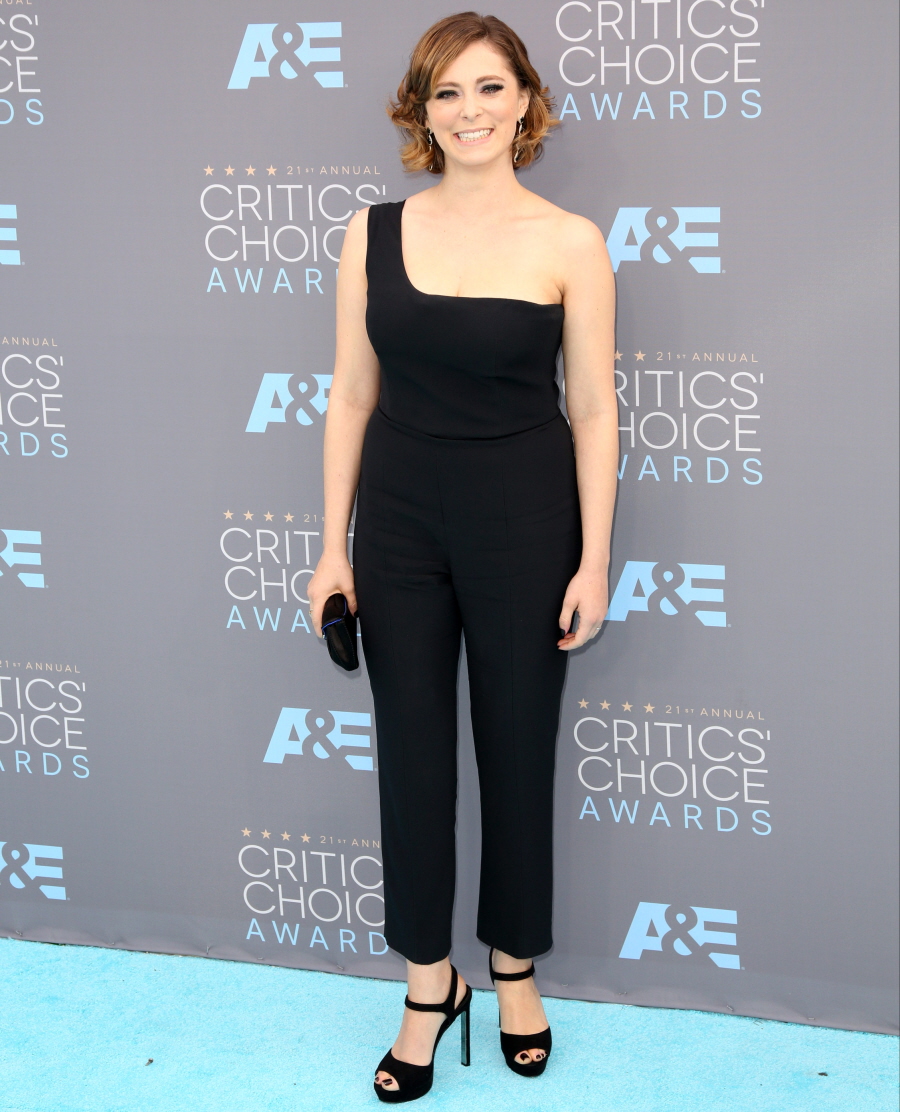 Here's Maura Tierney is a Max Mara two-piece. This isn't good, but it does look comfortable.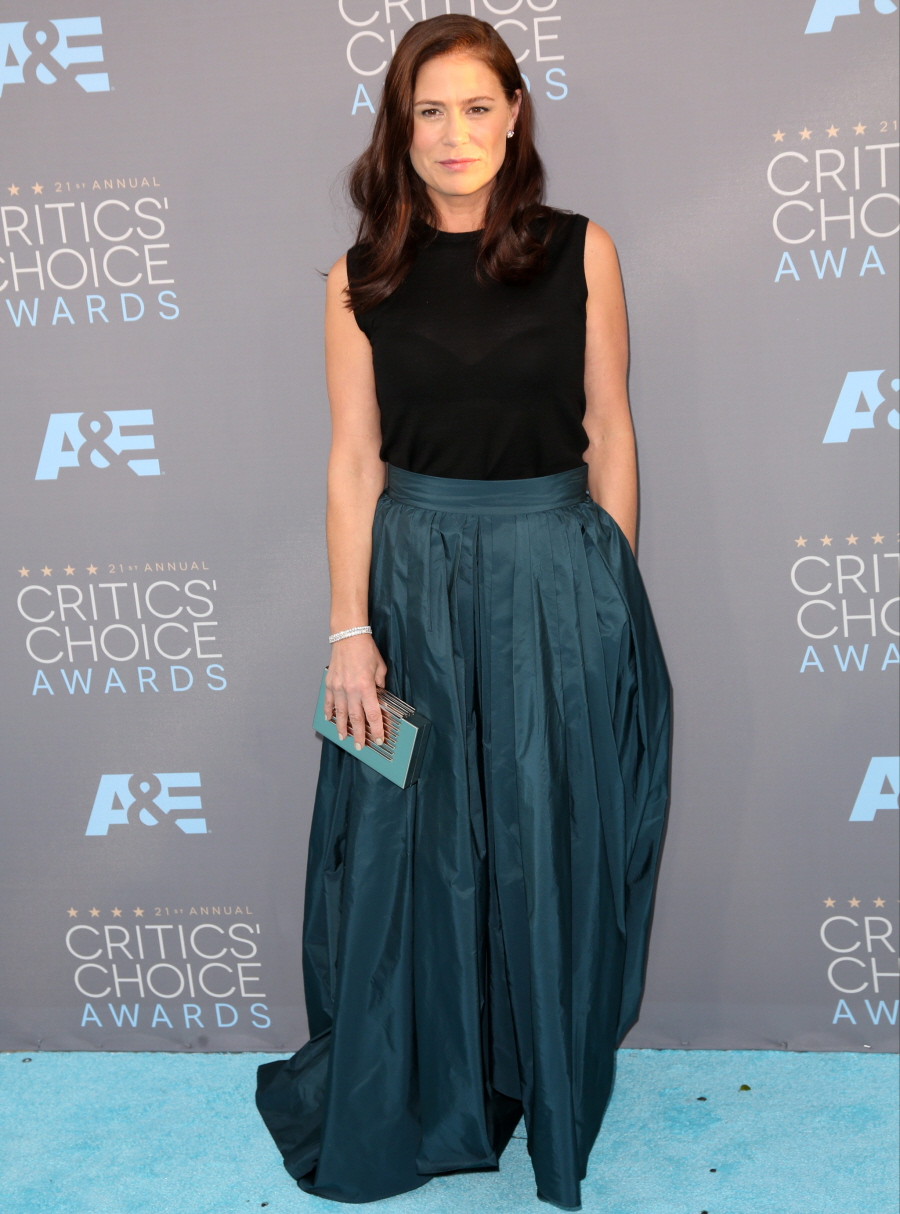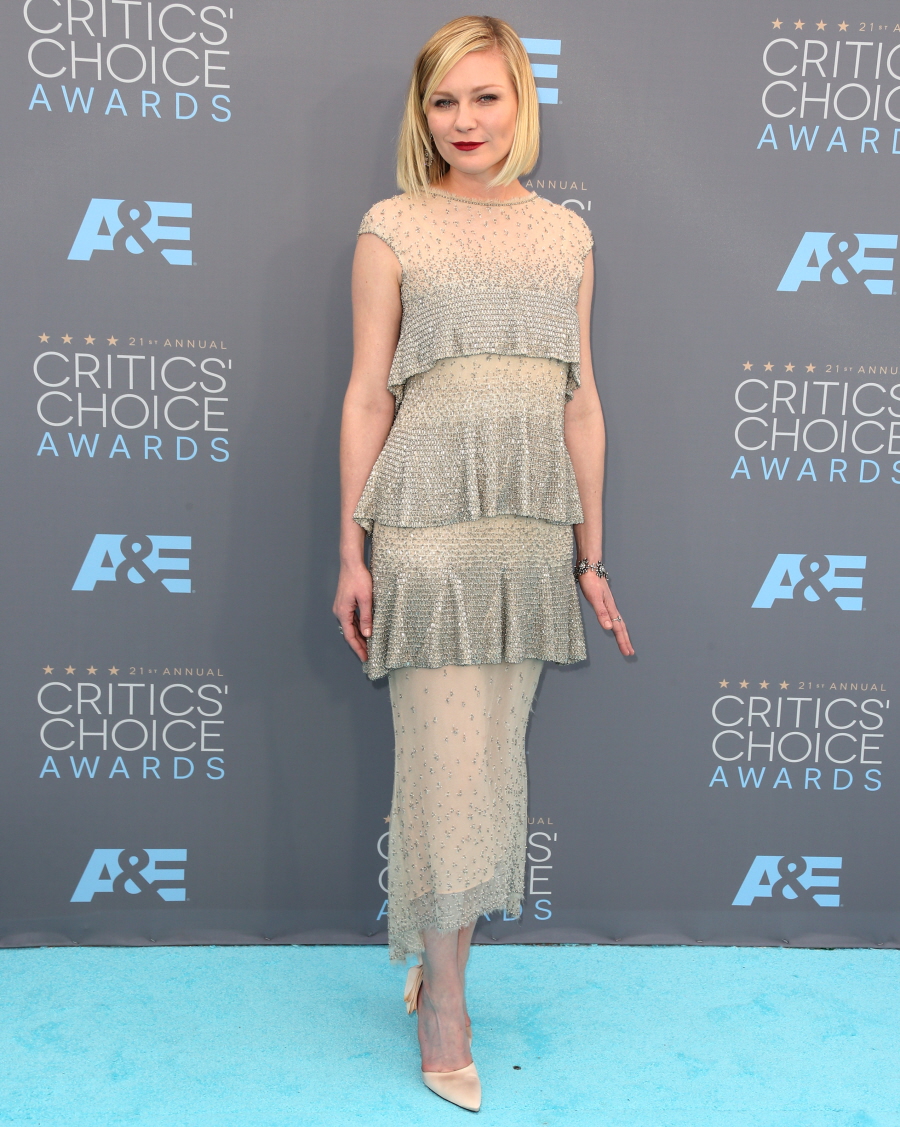 Photos courtesy of WENN.