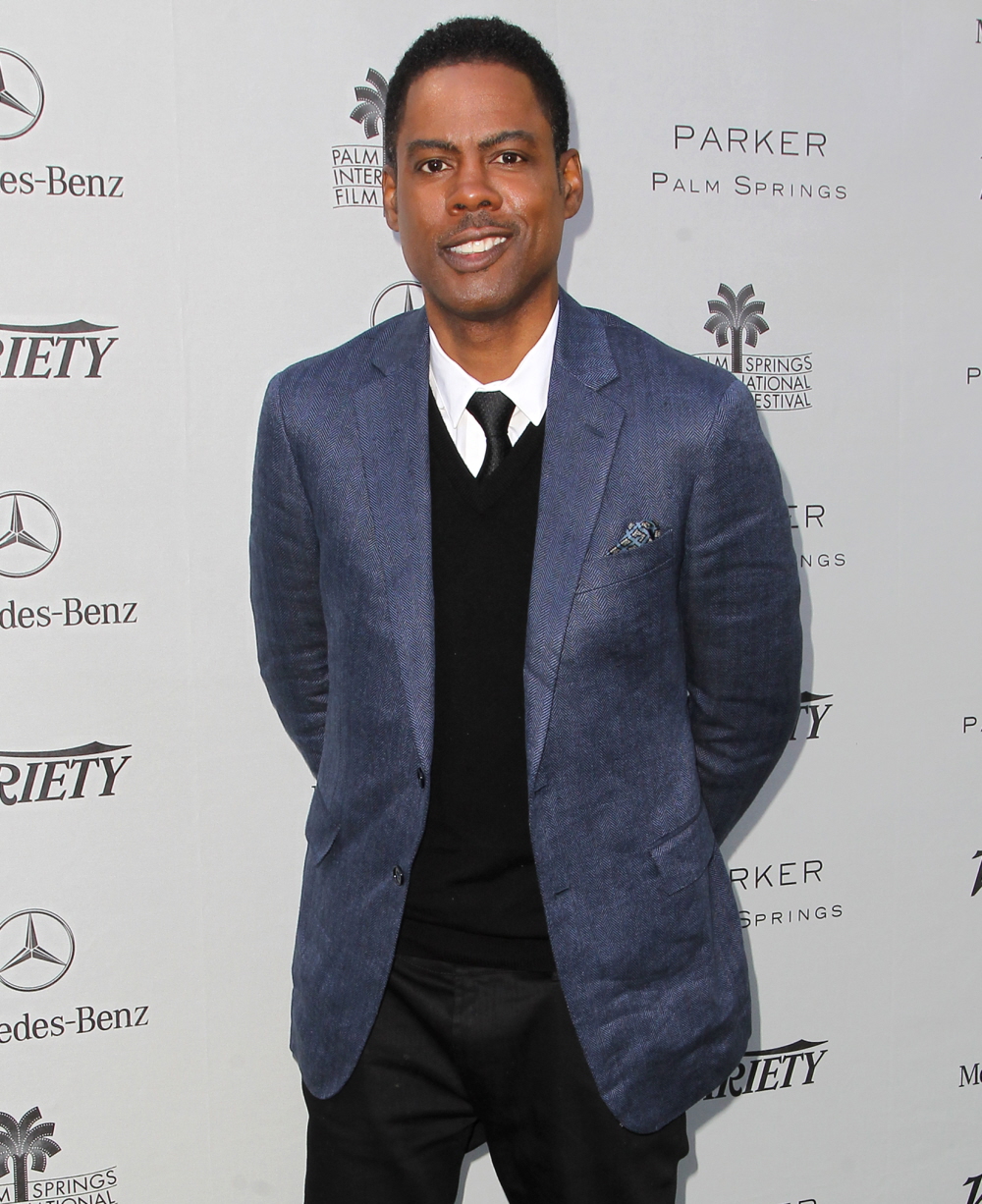 As we discussed yesterday, Chris Rock is expected to call out the Academy for their lack of diversity this year as host of the Oscars. Chris was announced as host months ago, before the nominations even came out. Maybe the producers even thought that this year would be different, that this year would not be a repeat of #OscarsSoWhite. But it is a repeat. And now all of these expectations are coming down on Chris. And even more than that, as more minority celebrities say they're boycotting this year's Oscars, some believe Chris Rock should pull out of hosting:
Jada Pinkett Smith and Spike Lee say they won't attend or watch the Oscars this year because of the failure to nominate a single nonwhite actor — but sources say host Chris Rock will not pull out of the gig despite mounting pressure. For the second year in a row, all the acting nominees in Hollywood's most important awards competition are white. Smith, whose husband, Will Smith, starred in "Concussion," said to Rock in a video posted to Facebook: "Chris, I will not be at the Academy Awards, and I won't be watching, but I can't think of a better man to do the job at hand this year than you, my friend. Good luck."

She'd earlier posted: "At the Oscars . . . people of color are always welcomed to give out awards . . . even entertain, but we are rarely recognized for our artistic accomplishments . . . Should people of color refrain from participating all together?"

Rock posted a joke on Twitter: "The #Oscars. The White BET Awards." That drew responses including, "You have a chance to send a strong message! What would MLK do? Not host," and, "Why not stand up and refuse to host instead of making jokes?"

And a source told Web site Naughty Gossip that "behind the scenes Chris is under extreme pressure to pull out. Many leaders in the black community think he would help progress be made if he quits his hosting job."

However, "Chris is listening to what they have to say, but thinks he will have a bigger impact by doing the show. He thinks it is easier to make a difference from the inside. Chris has already started to write white people jokes for the show."
The whole "is it better to make change from within the system or as an outsider to the system?" argument is actually very much in tune with Martin Luther King's philosophy, and I think it's a completely valid argument to have. Spike Lee uses MLK's words (Spike wrote an Instagram post yesterday on MLK Day) to tell the Academy he was boycotting this year's ceremony, even though he won a Lifetime Achievement Award at the Governors Awards this year. But you can't deny that MLK had establishment allies, white allies, and that he sometimes did work within the system too. Does anyone really think that African-Americans in Hollywood are the only ones sick of the lack of diversity at the Oscars and beyond? Of course not. So why shouldn't Chris Rock stand in front of that crowd of white faces and dare them to laugh at his racially charged jokes?
Here's Spike Lee's Instagram. While I totally respect Spike's point of view, wouldn't it have been pretty powerful to see him at the Oscars this year, especially if he was given time on stage to accept his Lifetime Oscar and make a speech about diversity in Hollywood?
Photos courtesy of WENN, Fame/Flynet.