Jamie Foxx was an actual hero Monday night when he rescued a 32 year-old man trapped in a burning truck just before the vehicle went up in flames! The truck was speeding near Jamie's estate when it rolled over several times, landing on a patch of grass right in front of the gates to his house. Jamie came running out to help and, along with another witness, used EMT scissors to cut the man out of his seatbelt and pull him out of the wreck just in time. In news footage following the accident, Jamie described the scene and comforted the man's father, who thanked him and was moved to tears. In an Instagram post following the crash, Jamie wrote "no heroes… just happy fathers." The victim is currently recovering in hospital after suffering a broken collarbone and punctured lung. He has also been arrested for DUI. Here's more on this story and the video of Jamie being interviewed is above. You can watch the full report in context on ABC7′s site.
Jamie Foxx is being hailed a hero after helping to rescue a man from a burning truck in Hidden Valley.

The CHP said the driver, identified as 32-year-old Brett Kyle of Newbury Park, was speeding westbound on Potrero Road when he crashed his 2007 Toyota Tacoma around 8:30 p.m. Monday, right in front of Foxx's home.

The car struck a drainage pipe and concrete, causing it to roll over multiple times, authorities said.

The vehicle ended up on its passenger side and caught fire, trapping Kyle inside. Photos obtained by ABC7 from Joel Council of Safety For Citizens captured the dramatic scene.

Foxx said he heard the crash, called 911 and then he rushed down to the scene. The truck was already on its side and on fire. The door was locked, and the window was up.

With help from another man, Foxx pulled Kyle out of the burning wreckage. The two broke the car window using EMT scissors, cut the seat belt and pulled Kyle out to safety.

"I grabbed the scissors from him, cut the seatbelt," Foxx said. "As we pulled him out, within five seconds later, the truck goes up (in flames)."

Council said when he got to the scene, he was surprised to see Foxx standing there talking to CHP investigators.

Ventura County firefighters and paramedics responded to the scene, and Kyle was transported to Los Robles Hospital and Medical Center for treatment. Kyle's brother, Joe Kyle, told ABC News that Brett Kyle broke his collarbone, which in turn punctured his lung, but "he would be in a much worse situation if Jamie Foxx didn't come along."

Brett Kyle was arrested for driving under the influence of alcohol.

According to Foxx's property manager Manny Ortiz, the actor suffered minor cuts and burns to his hands.

Brad Kyle, Brett Kyle's father, met with Foxx on Tuesday to thank him for saving his son's life.

"It doesn't matter to me who it was or what they do for a living," he said. "Just the idea that someone would do that is so much more than I could fathom."

"He's got two sisters and a brother. They would have lost their brother if it wasn't for him," Brad Kyle said, adding that surveillance video from Foxx's property showed other vehicles driving by and not stopping to help.
This story and especially the way Jamie told it got me choked up. This man could have easily died in a car fire but two people did the right thing and pulled him to safety. They also point out in the news report that footage from the security cameras shows that several cars drove by without stopping to help. That's awful. At the very least people should stop and call for help. Not everyone is as self sacrificing and brave as Jamie was here, that's extraordinary, but it sounds like multiple people ignored this accident.
I also want to say how important it is to have a rescue tool in your car at all times. If the other guy who stopped didn't have one, this story might have a different ending. My family mildly teases me for this, but I bought them all car escape hammers for Christmas one year and I make sure to keep one in my glove compartment. You never know if you will need it.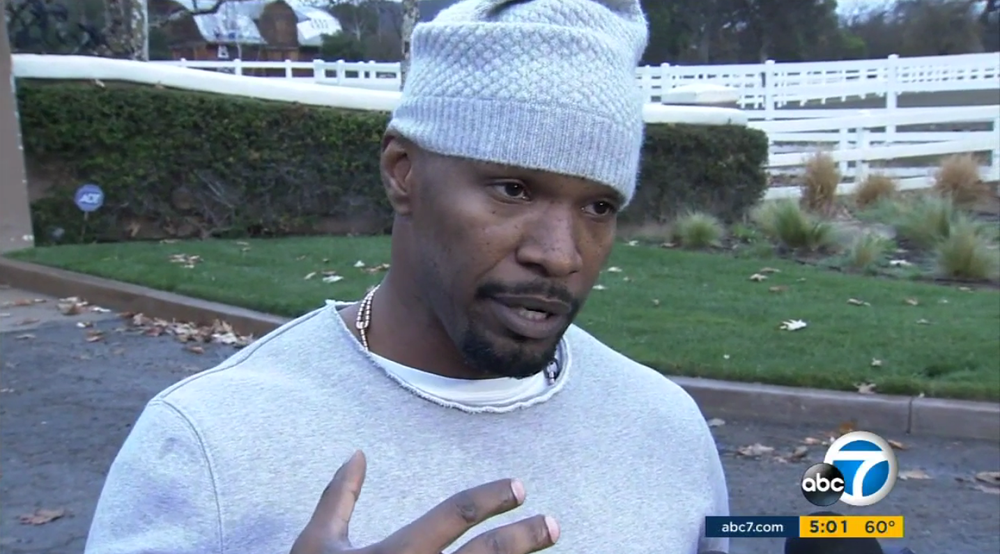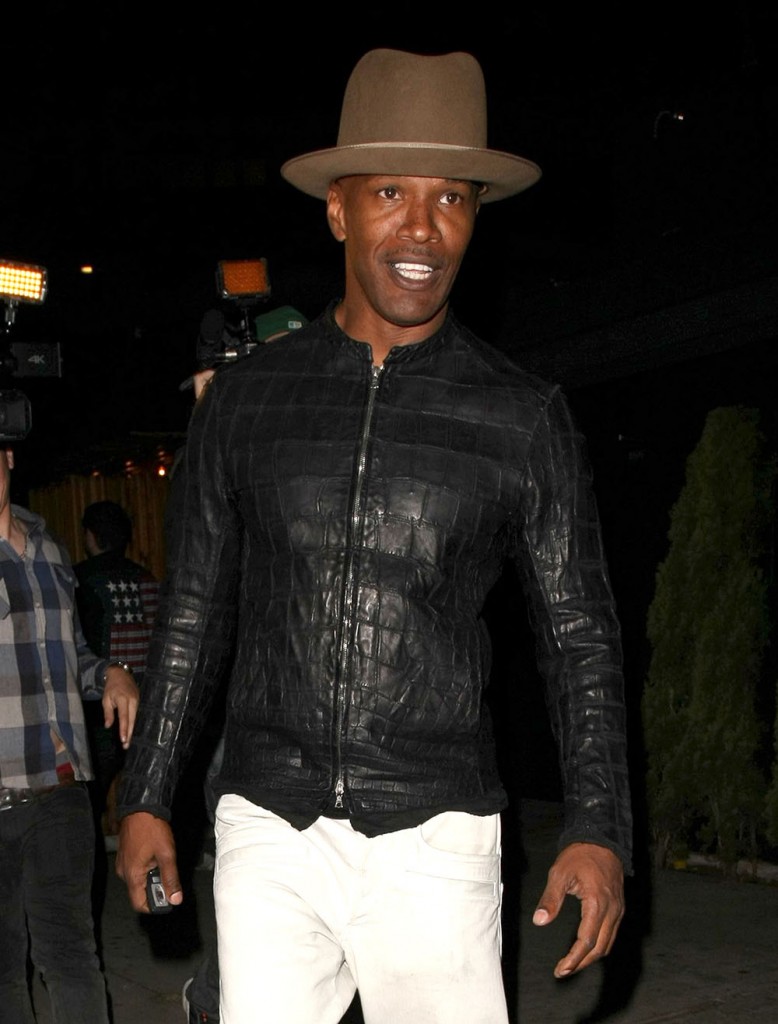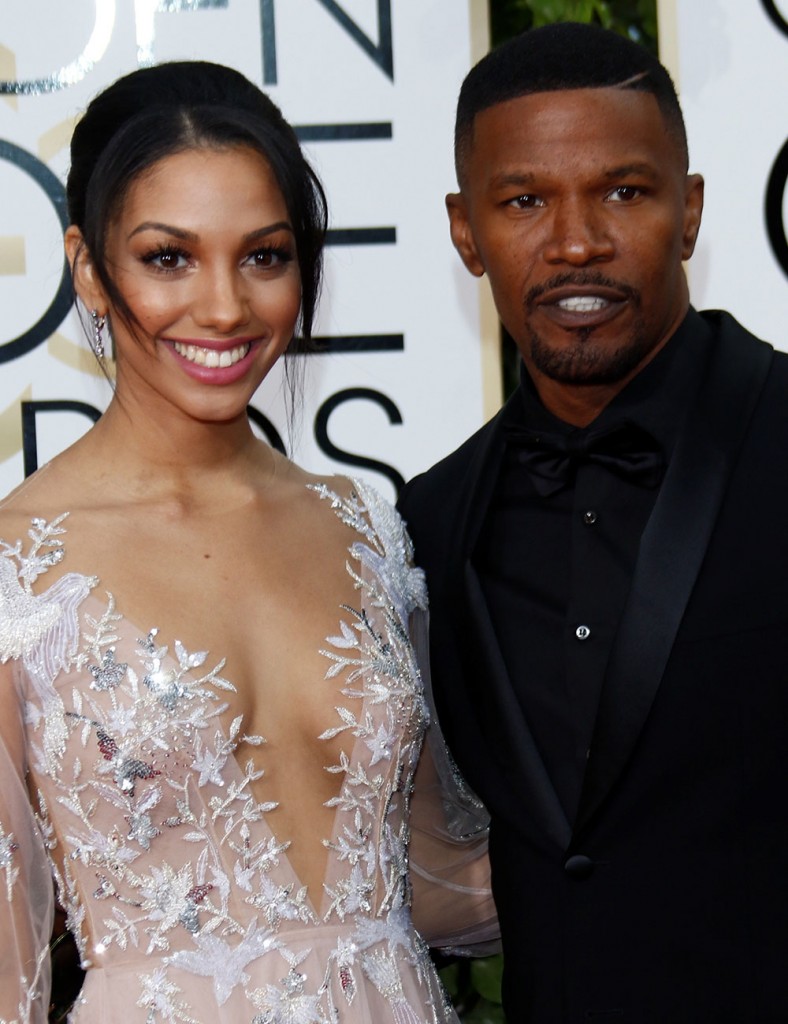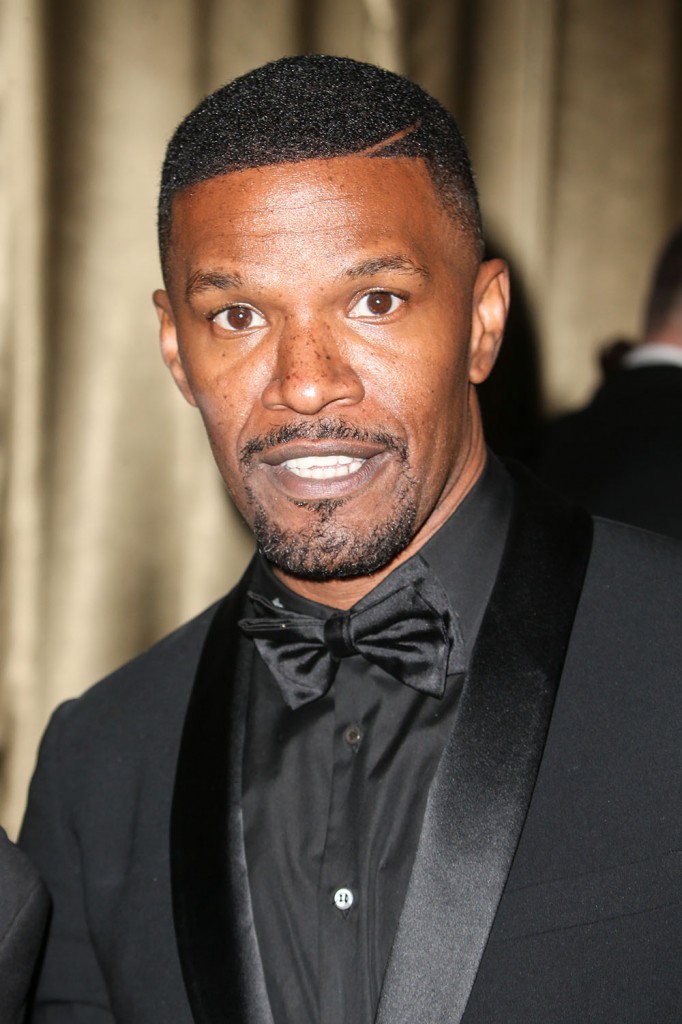 photo credit: WENN.com