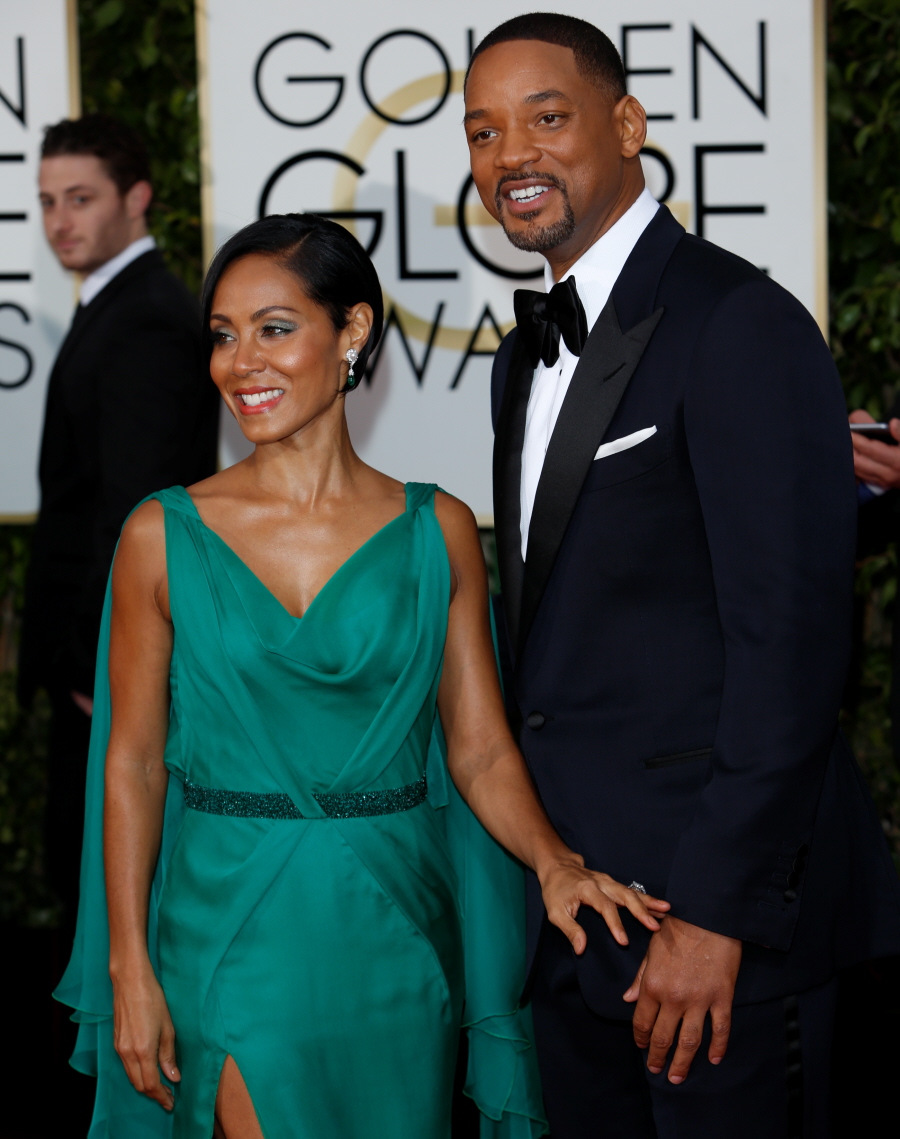 This week is the first time in a long time that I've actually felt sorry for Jada Pinkett Smith. My usual feeling about her is one of ambivalence – she's not the best, but far from the worst. It all started when Will Smith was snubbed for an Oscar nomination for his work in Concussion. Will was always on the edge of not being nominated anyway – his performance drew critical praise, but it's a crowded year for lead male performances, and Concussion wasn't standing out that much. But Will's snub came within the larger story of #OscarsSoWhite, so Jada chose to speak out about the issue in a Facebook video on Monday – go here to see. She was one of the first people to talk about boycotting the Oscars, and the idea that African-Americans entertainers need to sit out the Oscars until their work is rewarded with the same consistency as white artists.
Jada got a ton of pushback for the video all week. Many believed that she was just mad on Will's behalf because he didn't get nominated. To that I say… "and?" Why wouldn't she be angry on his behalf? But I do think the point of her video was a lot larger than "Wah, I'm mad about Will!" One of the people dragging Jada was Will's old Fresh Prince of Bel Air costar Janet Hubert (Aunt Viv). Hubert spoke to mulitple outlets throughout the week, claiming that Jada was asking "other actors to jeopardize their careers" for something that really wasn't "that deep" and it's not like anyone in Hollywood is curing cancer. She also said Jada was a "pretend freedom fighter" and:
"I was annoyed because it dilutes the movement when you only stand up for yourself. I'm a real freedom fighter. I'm not a pretend freedom fighter. I stand up for other actresses, other people. The Smiths just irked me because they are such pretenders, and everything is a photo op. It's just self-contrived because her hubby didn't get a nomination… Everyone is struggling to get to where Mr. Smith and where Mrs. Jada Pinkett Smith are. I have more respect for her because she's come through the ranks. [But] y'all are at your mansion in a gilded cage standing up there with billions of dollars in the bank. You could do more for the industry and for black Hollywood than anyone could."
So, Jada sort of responded. Outlets were referring to this as "Jada pushes back against Aunt Viv!" but Jada doesn't even mention Hubert by name.
"Considering that Alabama had its highest recruitment for the KKK for Martin Luther King's birthday, I hope that we as African Americans can find a way to get along and step together. Here's the deal: This whole Oscars controversy isn't really about the Oscars. Really, it's my plea to ask our community, people of color, to take back our power so that we can use it in all sectors of our community, and right now, specifically with African American people, we have some very serious issues that we as a people have to move together on. I'm hoping that we can find ways to step together in this, instead of finding ways to fight each other. I got love for everybody."
So… is Jada faking it? Is this just some exercise in Smith family narcissism? Is Jada just pissed off because Will was snubbed and she's trying to make it into a movement? Eh. Say what you will about Jada, but she has talked about diversity issues, racial issues, respect within the African-American community and more for years. I think it's more than possible she has multiple motivations, as in she's got a personal beef because of Will's snub, but she's also engaged and willing to talk about larger issues too.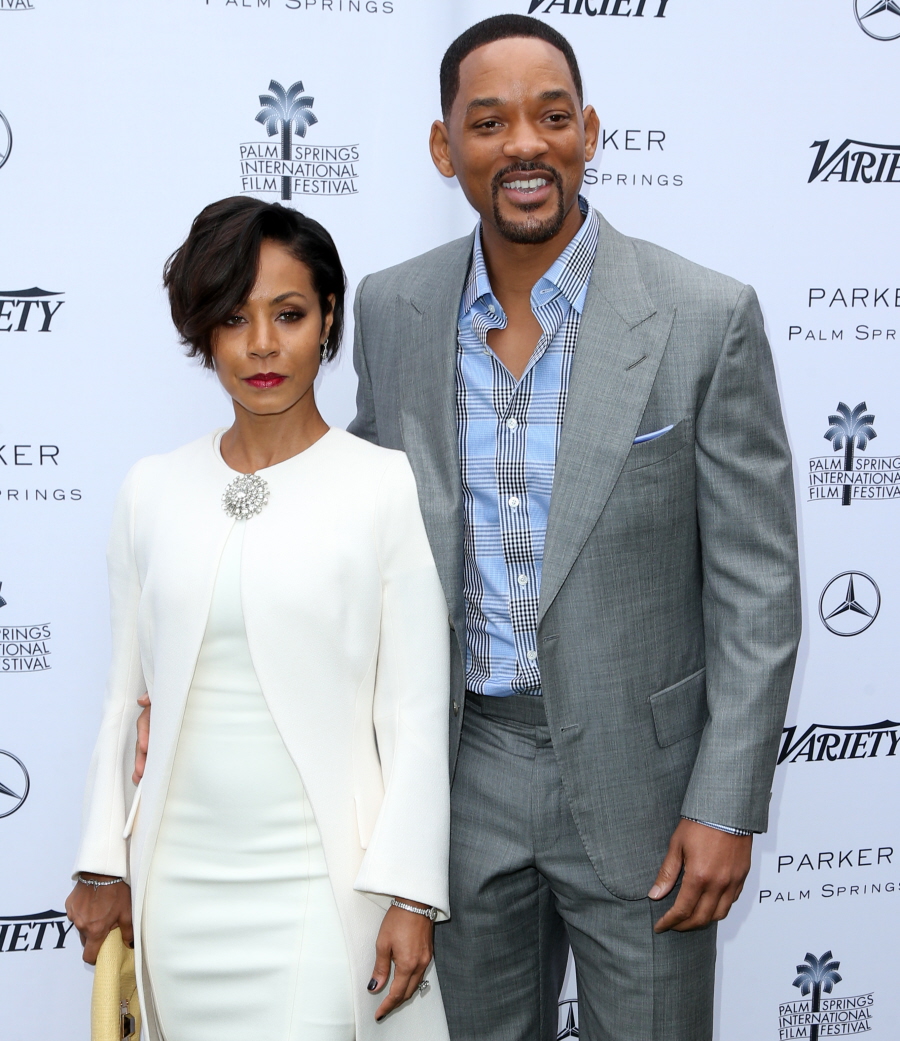 Photos courtesy of WENN.