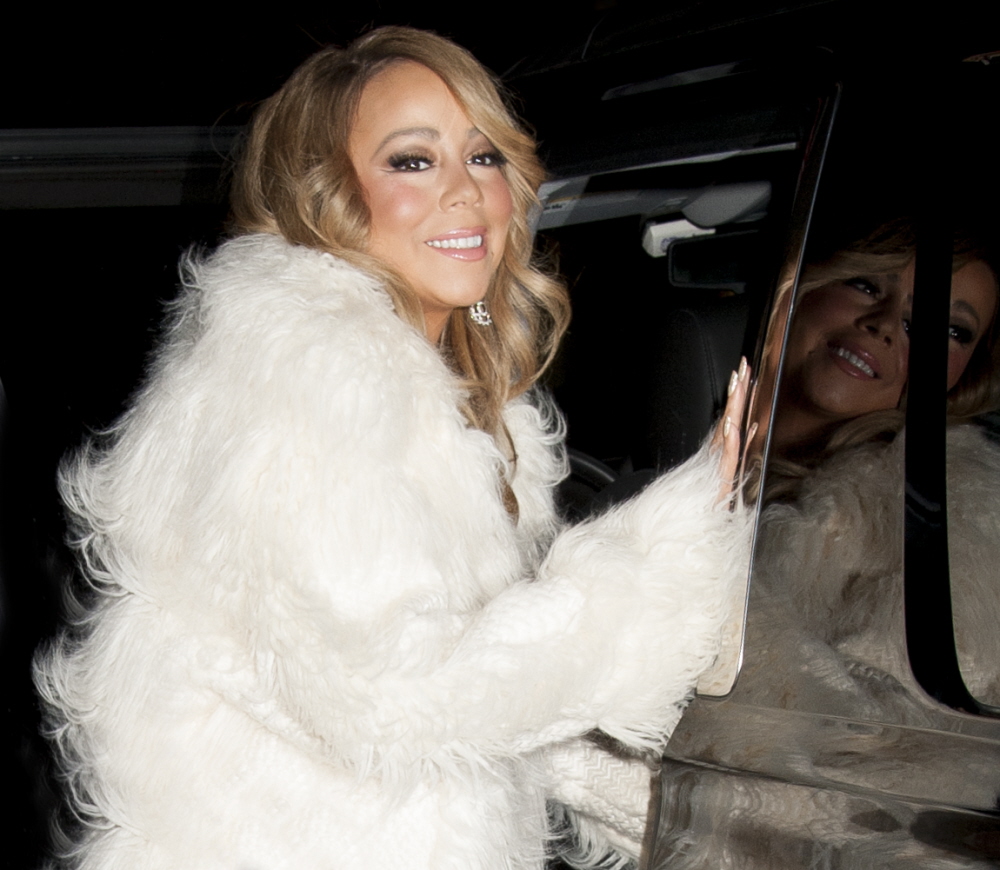 James Packer proposed to Mariah Carey last week. I enjoy the fact that they didn't play games about releasing the information – like, an hour after he proposed, Mariah and James were strutting The Ring around in front of the paparazzi. As for the ring… it's HUGE. Like, Elizabeth Taylor would find it gaudy, that's how big it is. It's 35 carats. For perspective, when Richard Burton proposed to Elizabeth Taylor, he bought her the Krupp diamond… which is 33 carats. More comparing-and-contrasting: Jennifer Aniston's cloudy, fug quartz-looking ring is 10 carats. Kim Kardashian's huge, beautiful diamond is 15 carats. Beyonce's diamond is 18 carats. So… Mariah has them all beat.
Mariah's ring was designed by her friend Wilfredo Rosado, who worked non-stop with "an army of craftsmen" for two weeks to create the ring. Rosado spoke to Vogue about the ring – you can read the Vogue piece here. And here's a look at the actual ring:
Congrats to Mariah Carey on her engagement. Her billionaire boyfriend popped the question with $7.5 million ring. pic.twitter.com/VlQGw3FeXZ

— WORLDSTARHIPHOP (@WORLDSTAR) January 22, 2016
Would you bang a billionaire for that? I have no problem saying that I would. I love huge rings.
As for the engagement… yes, it's probably going to be a long one. Mariah's divorce is far from finalized. And James Packer is still married too.
Newly engaged couple Mariah Carey and James Packer have a teeny tiny issue — they're both married to other people. TMZ has learned, Mariah is still not divorced from Nick Cannon. Our Mariah/Nick sources say they have still not fully settled their financial issues, despite the fact there was a very specific prenup.

TMZ broke the story back in August, Mariah felt Nick was dragging his feet to gain leverage in the money department. We got video of her with her lawyers during a Malibu dinner meeting, where they were trying to find some pressure points they could use to make Nick sign off. We're told Mariah and Nick are now getting along, and they're in the process of resolving the remaining issues so they can finalize the divorce.

As for James, we've learned he's still married to Erica Packer. They separated in 2013 and she's moved on as well … she's dating Seal. But we're told the laws in Australia have slowed the divorce process way down.
I believe (yell at me if I'm wrong) that James and Erica Packer were off-and-on for several years before they finally called it quits for good, right? Like, he left her, then they got back together, then she, like, got pregnant again? And then they split up after the baby was born? Something like that. Packer is quite the scandalous, tabloid-friendly billionaire in Australia, so the American media has some catching up to do if we're going to make sure he's right for Madame Butterfly.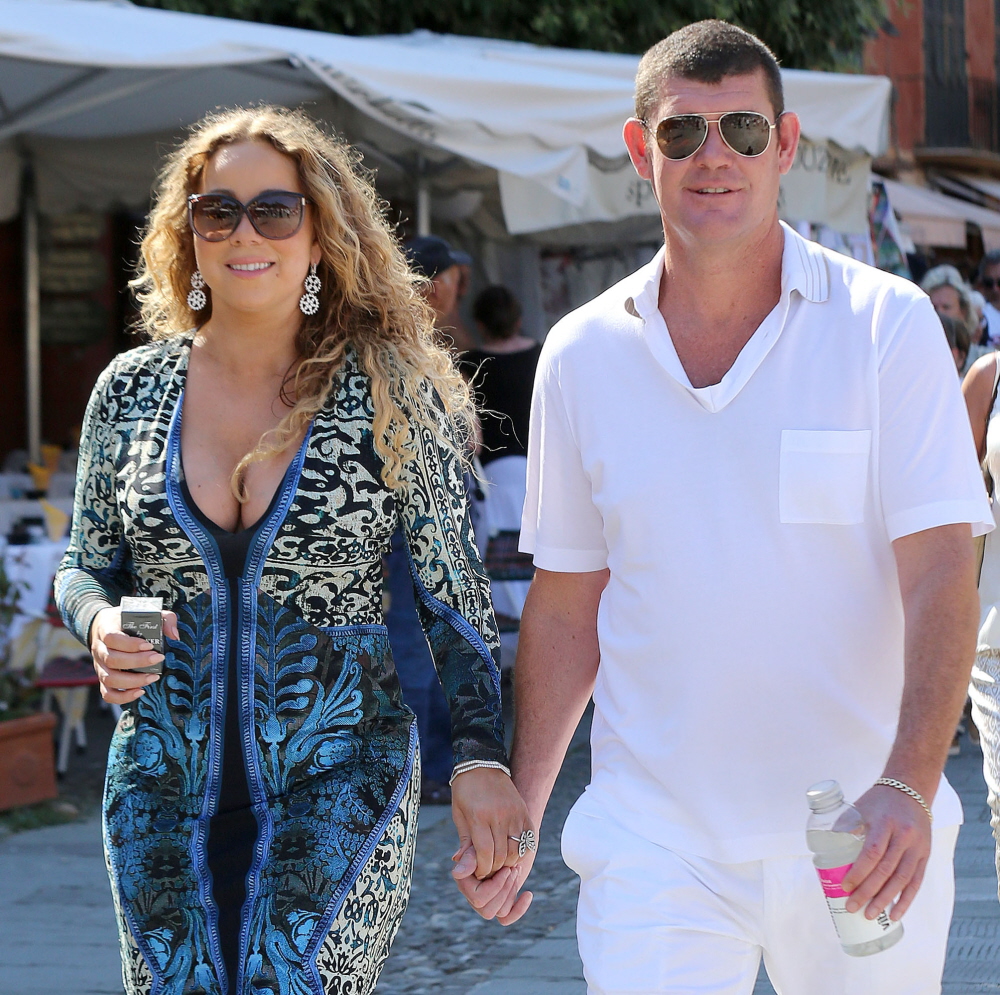 Photos courtesy of Fame/Flynet and WENN.