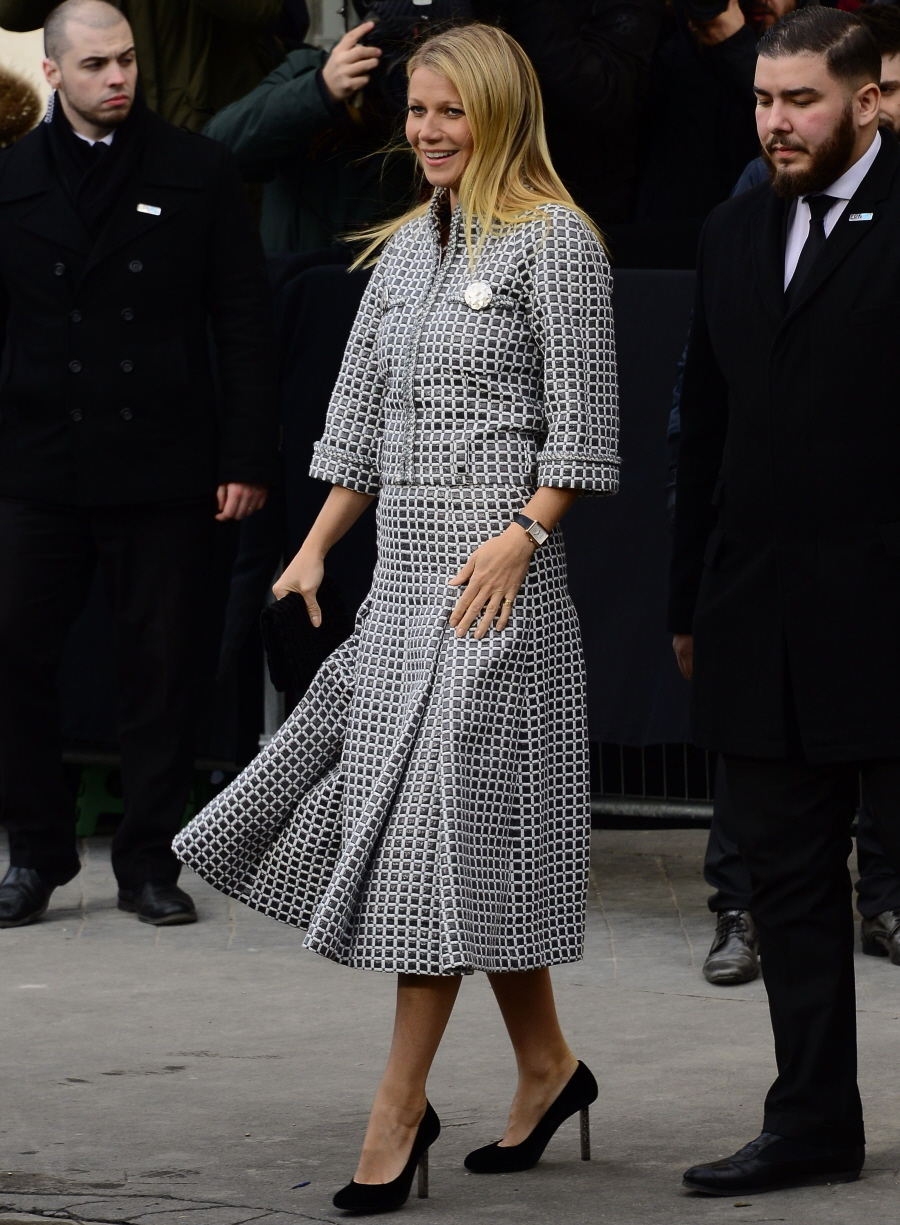 Yesterday, I was looking through some of the Paris Fashion Week photos and thinking to myself, "Wow, this year's PFW is pretty tired." But I should have known better. PFW picked up significantly today for the big Chanel show. I'm including photos of the arrivals, with the biggest name in attendance, Gwyneth Paltrow. It feels like it's been a while since Gwyneth really did the regular fashion week circuit. Don't get me wrong, she'll still go to shows every now and then, but she tries to keep it pretty exclusive, meaning she'll fly in to Italy for a day for a Valentino event, or she'll just attend an opening for Stella McCartney, stuff like that.
So this year, Gwyneth is doing Chanel. Noted. I never really think of her as a Chanel girl, but she has worn Chanel to some significant red carpets over the years. I personally don't care for this Chanel suit on Goop – it makes her midsection look really bulky and I don't really think the length of the skirt is right on Goop. Also: Gwyneth is in Paris with boyfriend Brad Falchuk. They were just on holiday in Mexico, and now they're in Paris. I wonder if an engagement is coming? First he'll have to finalize his divorce!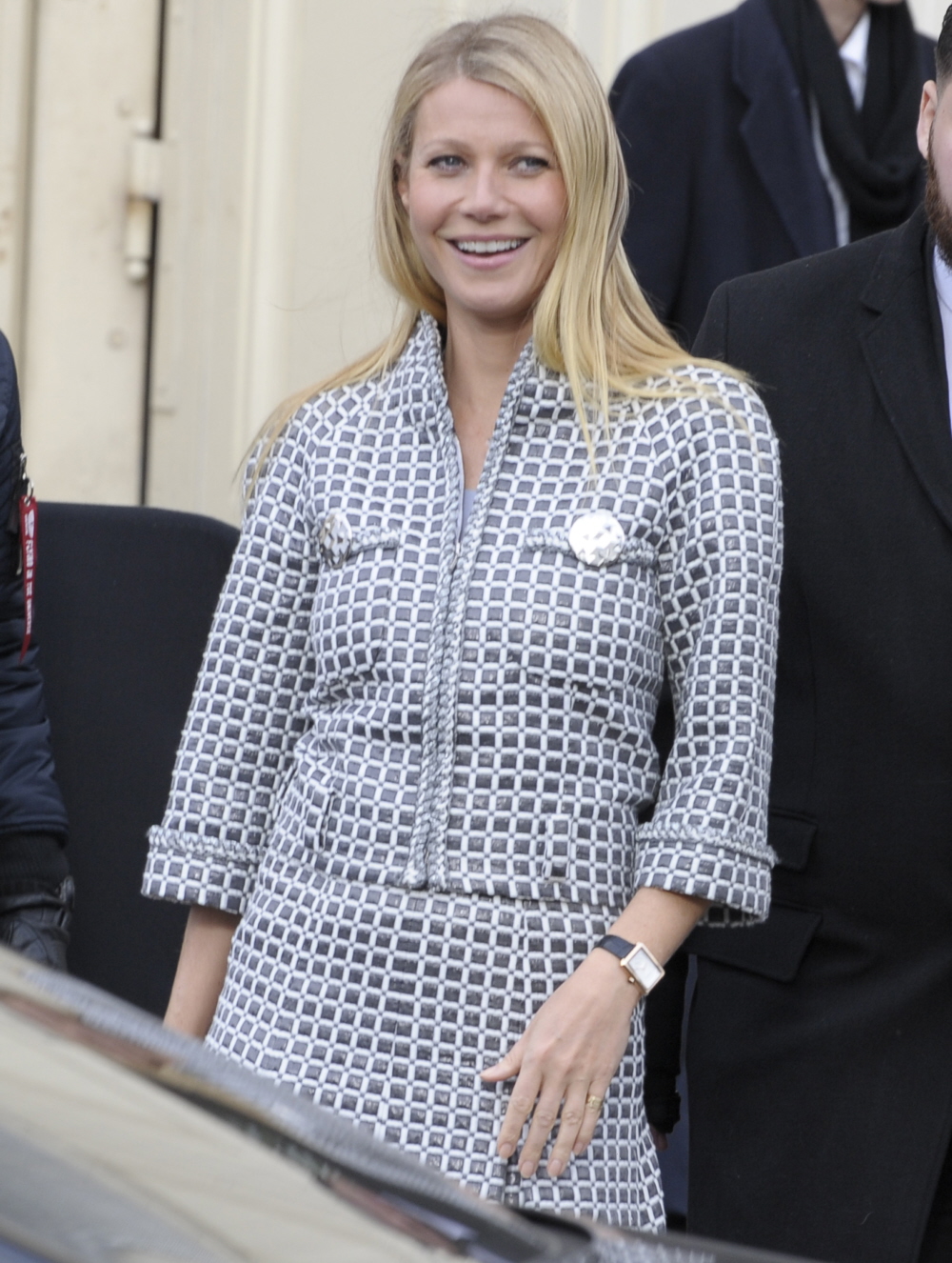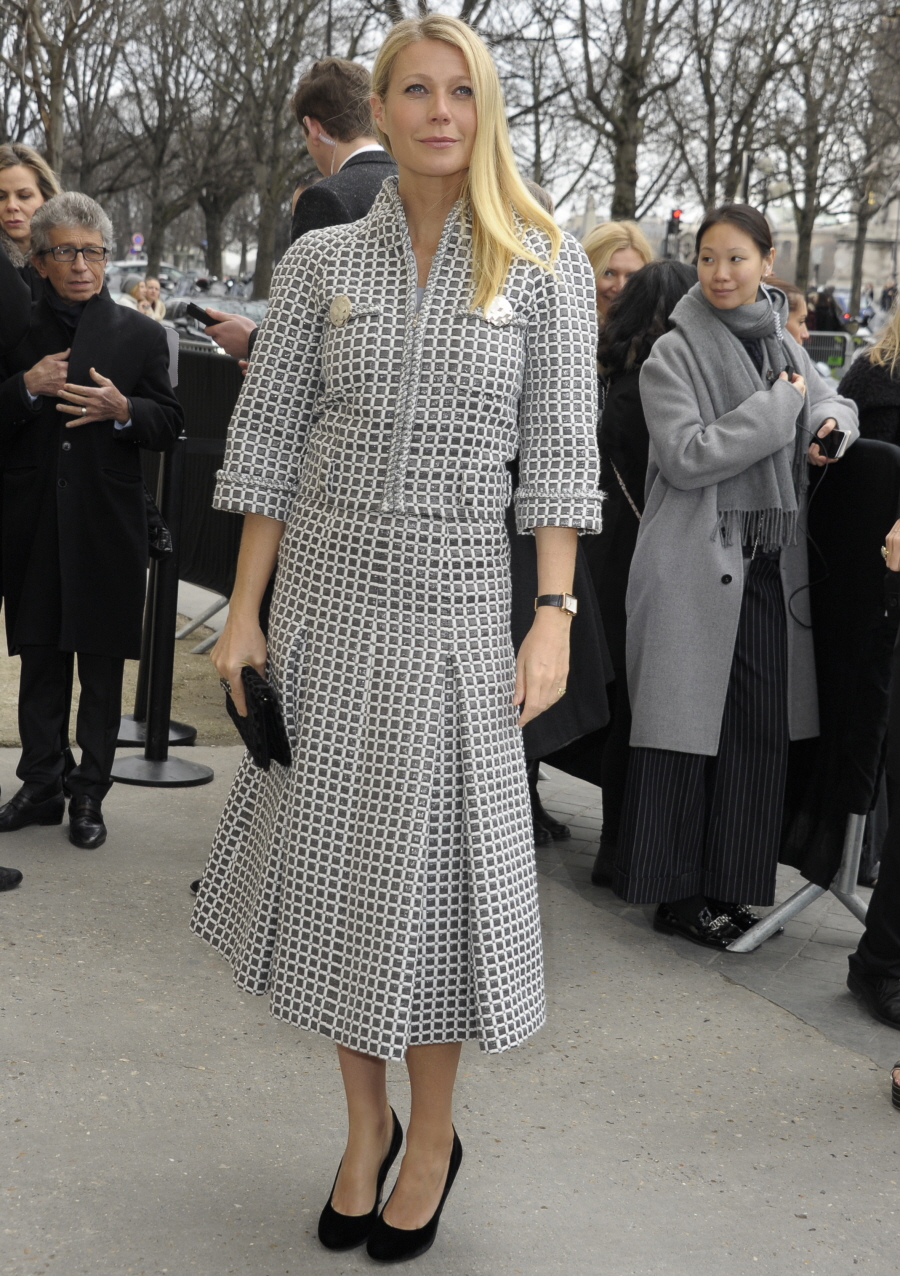 Here's a single-vibing (????) Diane Kruger. She's a long-time Chanel girl. I love the coat, and I hate the tights and shoes. WTF is up with those tights?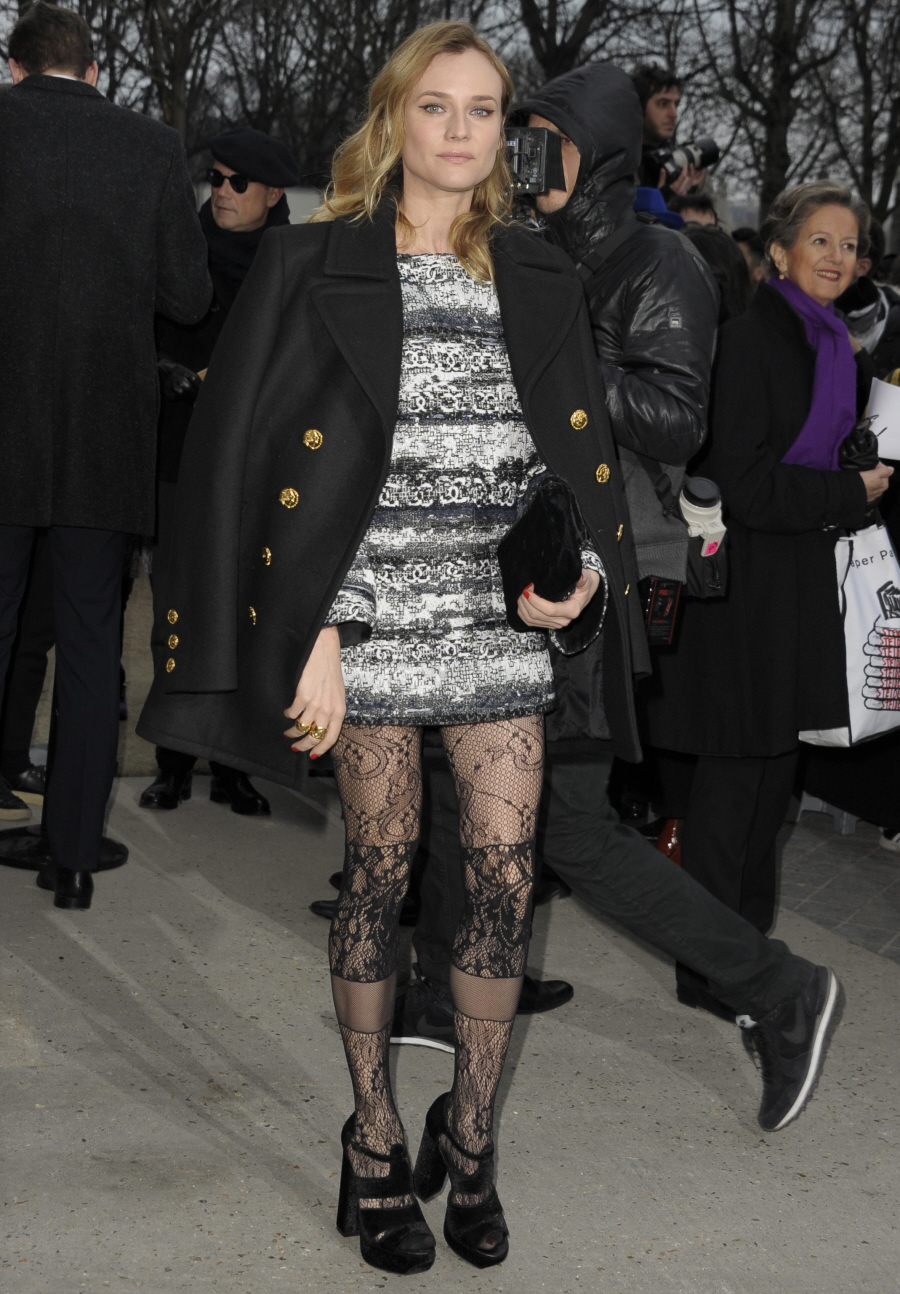 Here's Gigi Hadid in probably the worst capri jeans I've ever seen.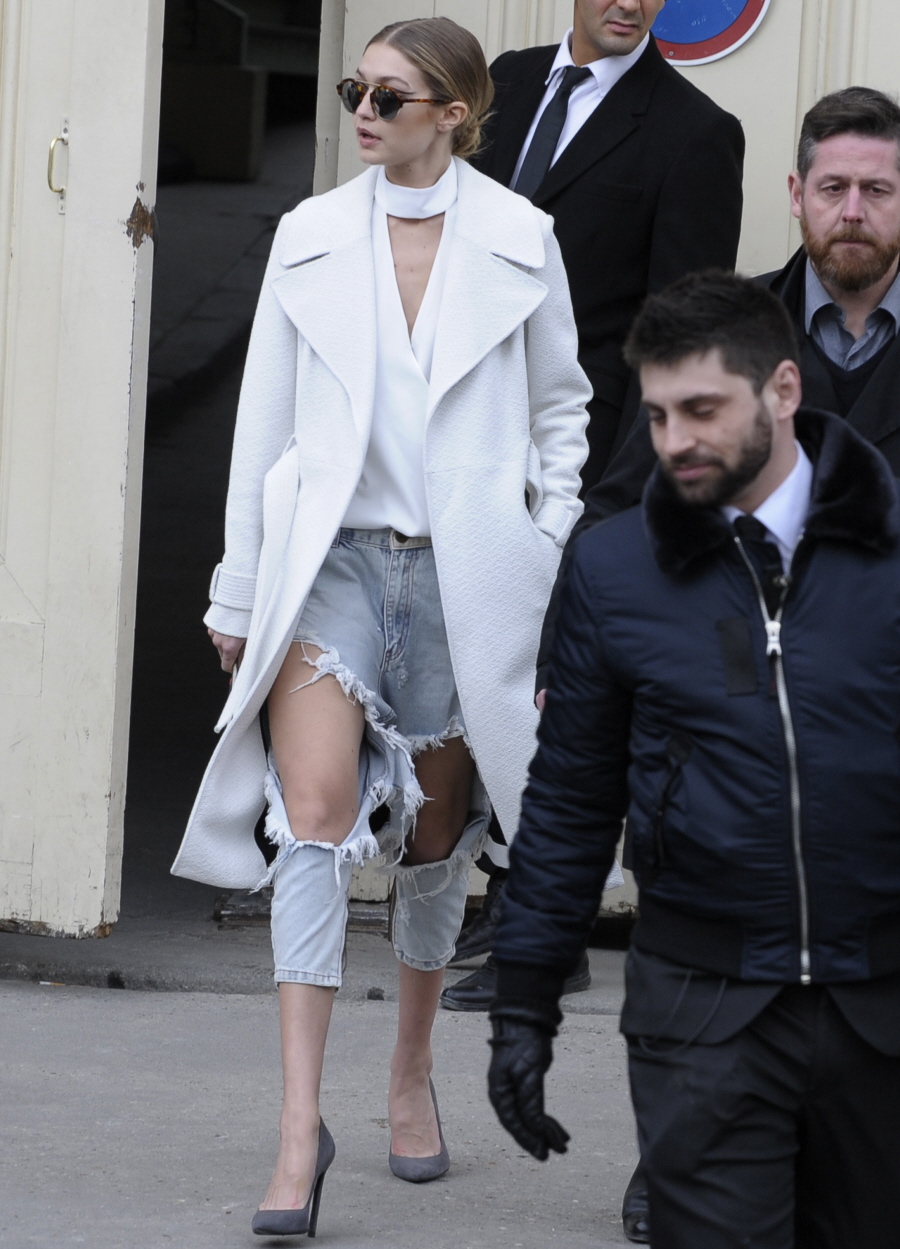 And finally, here's Monica Bellucci. This look is pretty dated and '80s, but she still looks sort of badass.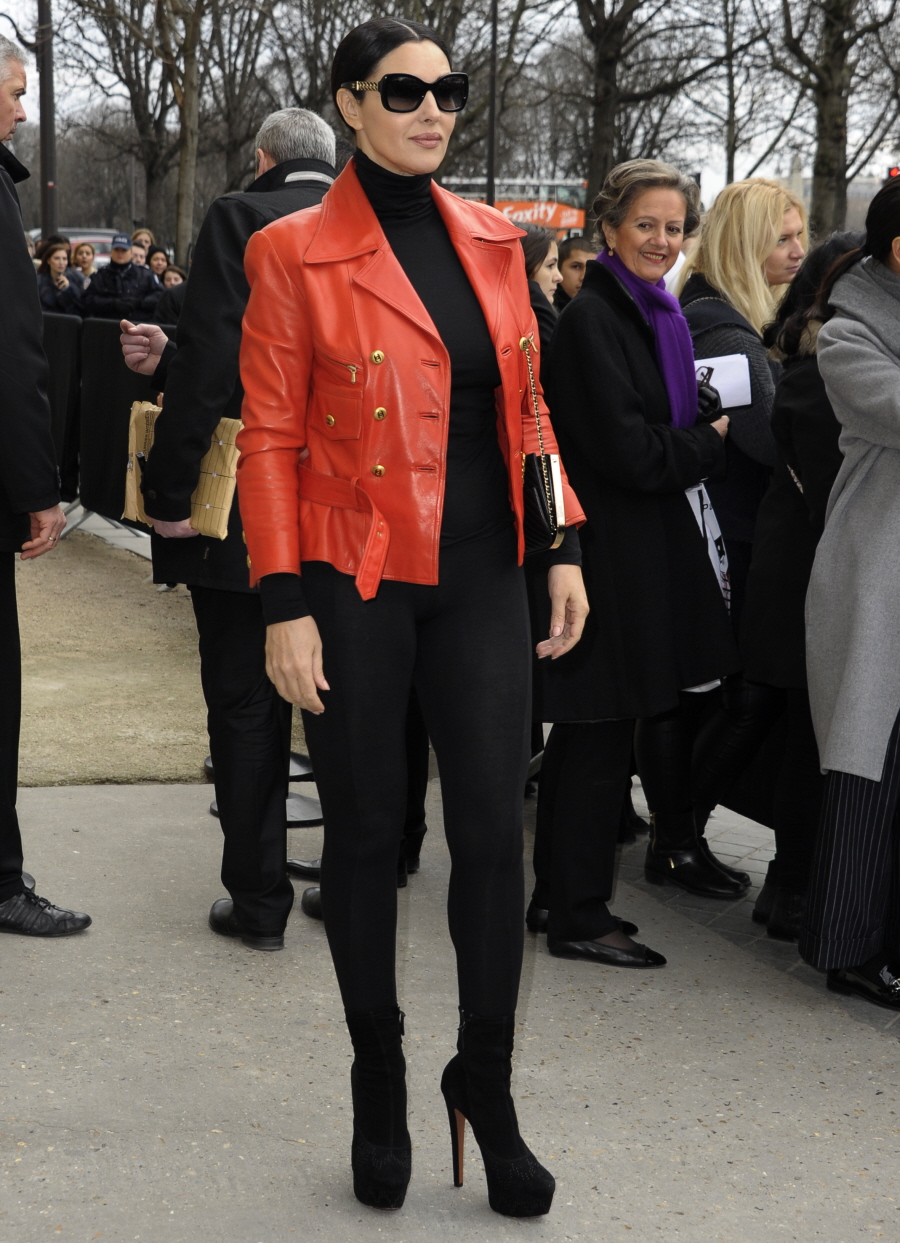 Photos courtesy of WENN.