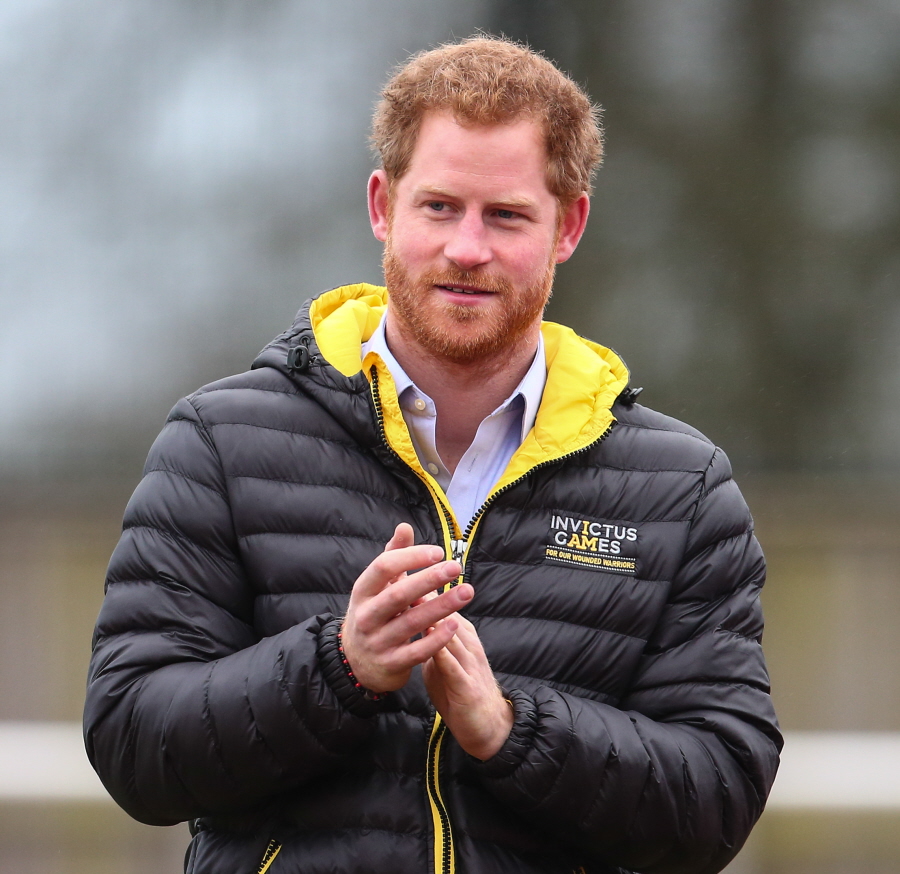 Here are some photos of Prince Harry in Bath, England on Friday, attending the first day of "selection" for the British Invictus Games team. I was going to write about these photos on Friday, but I couldn't find any decent gossip about Harry, so I just waited. And sure enough, there was a slew of gossip about Harry over the weekend!
First off, The Sun (via The Daily Mail) claims that Harry has been dating an American! If you believe that… well… no. Don't get me wrong, I'm sure Harry has hooked up with many, many American ladies. But making an American his official? Probably not. Anyway, The Sun claims he's been seeing an LA-based PR assistant for Dior. Her name is Juliette Labelle and she's 22 years old. A source claims they met in LA, during Harry's last trip there and he was attracted to her cool, boho vibe, also she's blonde and has a great body. Except that at the end of this story, someone actually contacted miss Labelle and she said, "I don't know Prince Harry." So once again, Harry is the Bridget Jones of the royal family. When will he ever settle down? Thankfully, there was another Daily Mail story about just that, and so much more. Some highlights:
Harry was seen with Suki Waterhouse recently. He came to one of her parties and people thought maybe she would be prince-bait, but it doesn't sound like much happened. She's 24 years old, posh, and a former flame of Bradley Cooper, as many of you know.

Harry is a self-saboteur. The Mail refers to Harry as "a rudderless commitment phobe, prone to periods of gloom which go against his cheeky chappie image, Harry has been left wary of marriage by his parents' acrimonious divorce…Indeed, some suggest he may sub-consciously sabotage relationships to avoid greater pain — and greater loss — later on."

Is he really looking for a wife? A source says probably not: "Like most commitment phobes, what he says, or even thinks he wants, and how he behaves are quite different things."

Harry is untethered. The Mail writes: "Most men don't want to marry until they know what they are going to do in life, and Harry has never been so untethered. According to one in his circle, he misses the Army, which he left last June." A source claims, "Harry is not by nature a loner; he functions best as part of the team, whether it's polo, charity work or the Army. He loved his Army chums and misses the adrenaline rush of frontline manoeuvres, the joshing and support from his regiment comrades."

Harry is leaning on Charles? A source insists, "Harry leant heavily on William as comforter, and Charles seems to have grown into that role now that William has his own family. He is eager to try everything, as he knows life can be snatched away so quickly. He empathises with children who have suffered the early loss of a parent and is genuinely moved to tears."

Harry in relationships: A source says, "He holds something back. He has never given 100 per cent commitment. Sometimes he is lonely — texting 15 times a day — but he is not always consistent. He will then go quiet. This is classic commitment phobia. Sometimes needy, sometimes aloof; neither deliberately. Naturally flirty and distracted by other women, and funny and jokey, he can also be a little bit spoiled and moany about the Press and privacy, just like his brother. But he doesn't have William's sense of duty or, indeed, the defined pathway of being in line for the top job. He has his mother's charisma, some of his father's self-pity, but also the good intentions of both. Brilliant with strangers and charity work, but tricky with women; he won't negotiate with them or put them first. That's why they leave him."

Harry genuinely wants kids. Sources claim that while Harry runs hot and cold of the idea of settling down with a wife, he's definitely "properly broody" and he's "brilliant with children… He gets on with children because he has a short attention span like them, and he's childish. He likes to encourage Prince George to be as naughty as possible — he's the self-styled naughty uncle."
There's a lot of stuff in this piece that I flat-out don't believe and stuff that seems like it comes from Team Cambridge, designed to flatter William and make Harry look messy. The Mail's sources insist that Harry is secretly close to Camilla and she's his biggest cheerleader… um, doubtful. I also doubt that when it comes to "sense of duty," William is the brother to go to. Yeah, as we've seen time and time again, Harry is the one throwing himself into royal work while William faffs around pretending to be "normal." But I do agree with the larger point of this piece, which is that Harry is self-defeating, and he doesn't want the ladies who throw themselves at him, nor does he want the Middleton-esque ladies who just want The Ring.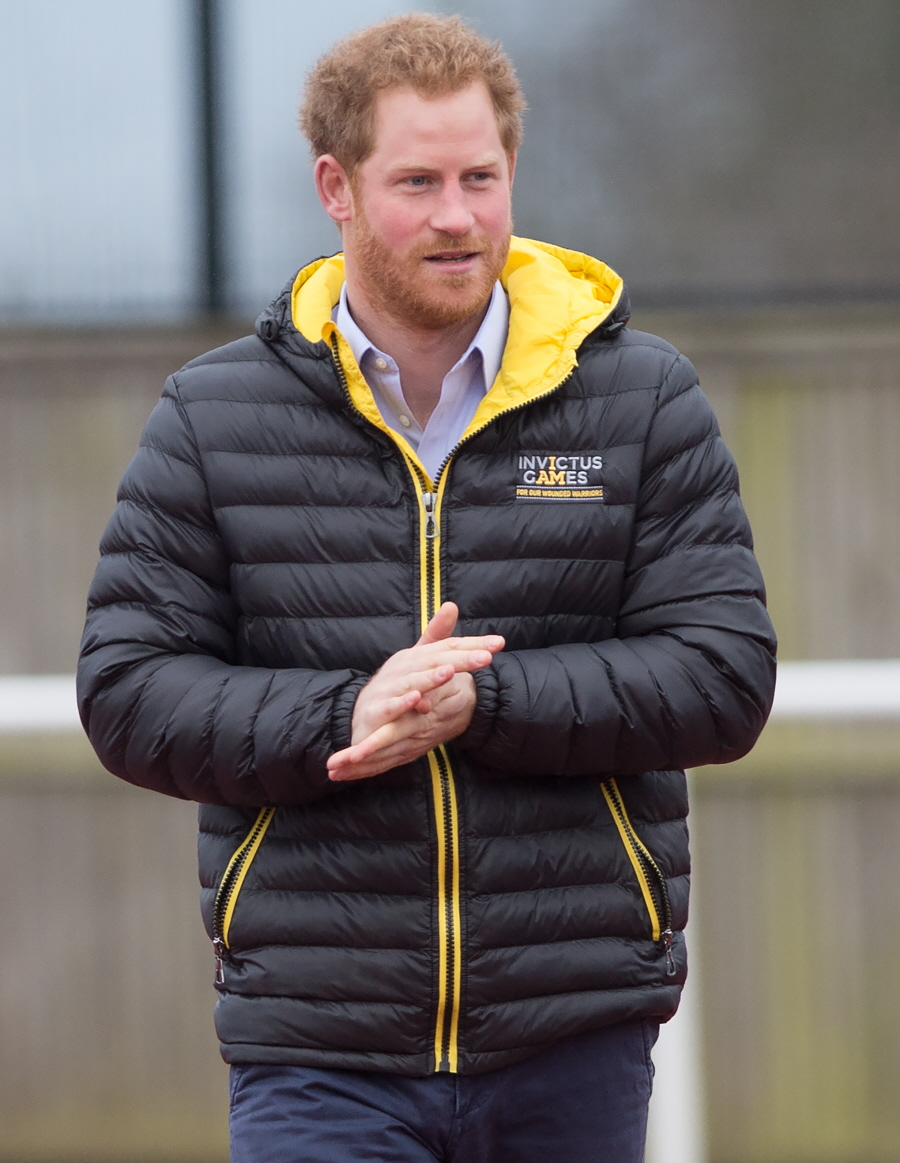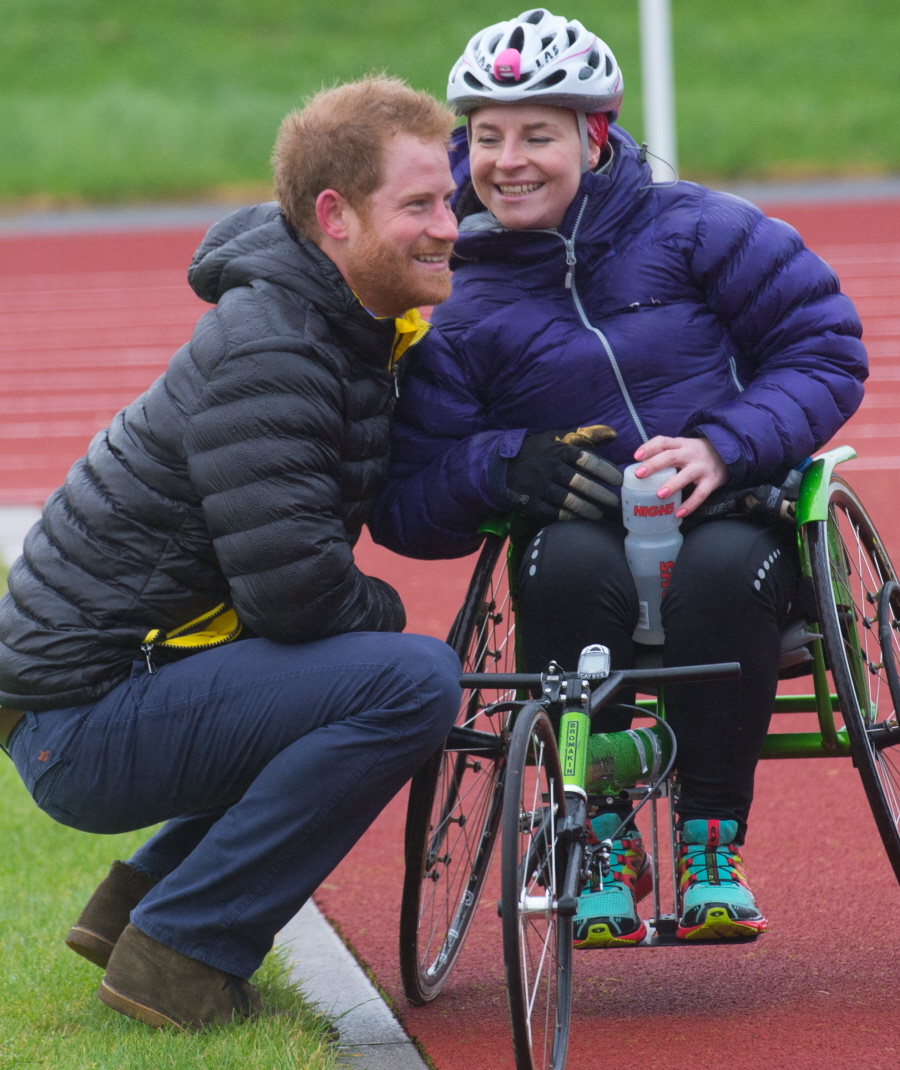 Photos courtesy of WENN.