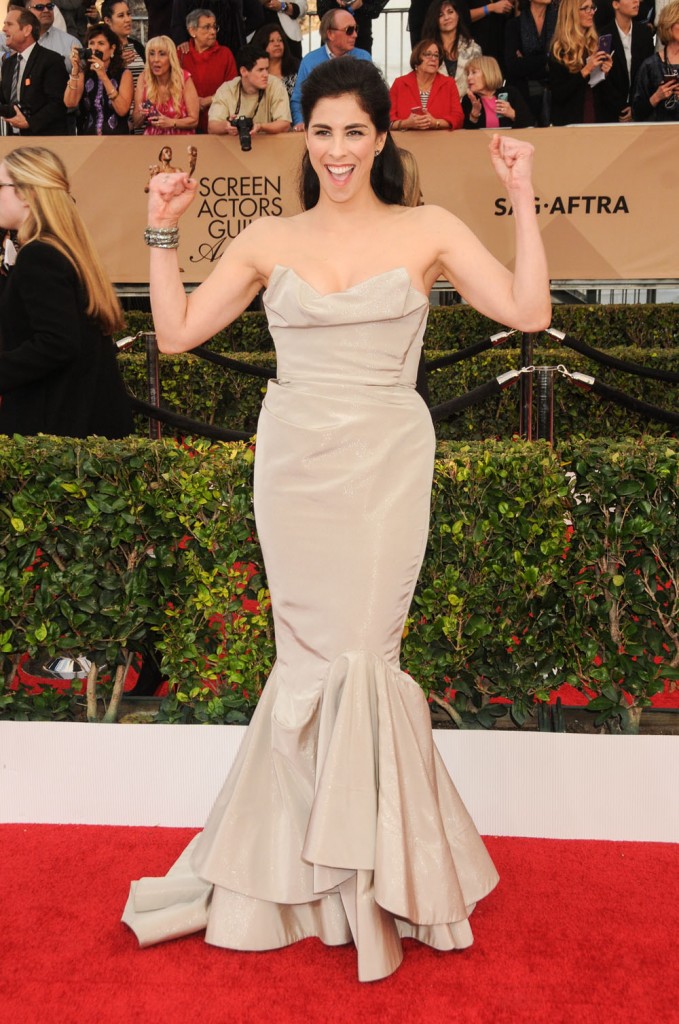 Sarah Silverman was one of the surprise nominations for a SAG, for her work in the film I Smile Back as a mom suffering from depression and addiction. Lead Actress in a Drama went to Brie Larson, for Room. Sarah seemed pleased to be nominated and also to present. During her red carpet interview with Giuliana Rancic, Sarah reference the fact that she was caught with a pot vaporizer at the SAGs last year when Giuliana rifled through her purse. She joked last night that she didn't bring a purse because "Last time I showed you my purse… everyone noticed I had weed. I won that Emmy that year…and I was totally overshadowed."
Silverman put a mustache on while she was presenting, which I didn't get at all, but People explains that she did it in 2009 at the Emmys too.
In terms of her gown, it's got that precarious bustline that Westwood is known for and it fits her like a glove but I would have liked to see this dress in a darker color. That light tan color does nothing for her.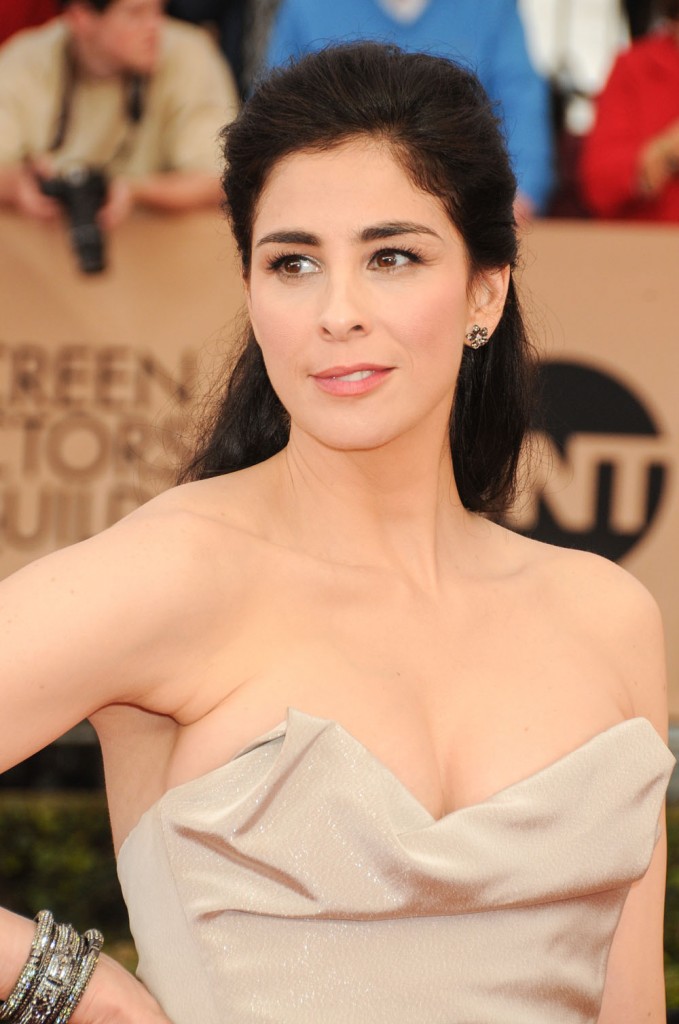 Speaking of doing nothing for her, here's Amanda Peet in a white Narciso Rodriguez gown that just looks like a slip. Amanda was there supporting her husband, Game of Thrones producer David Benioff. She's wearing less makeup than I wear to take my kid to school. Glam it up, it's an awards ceremony!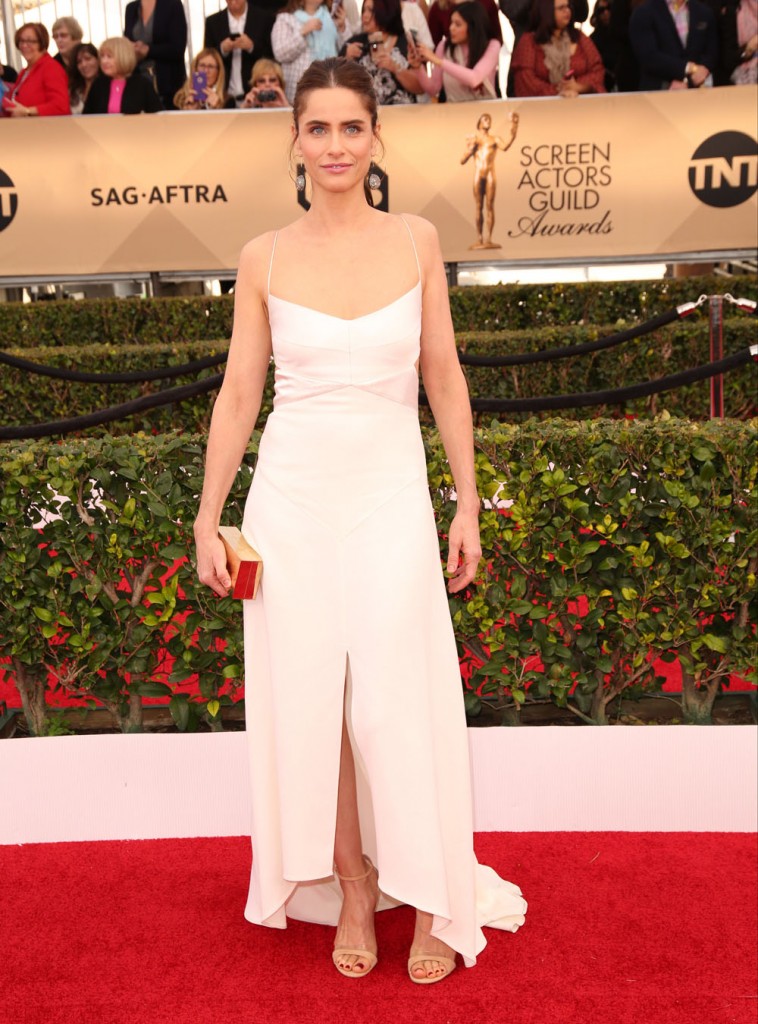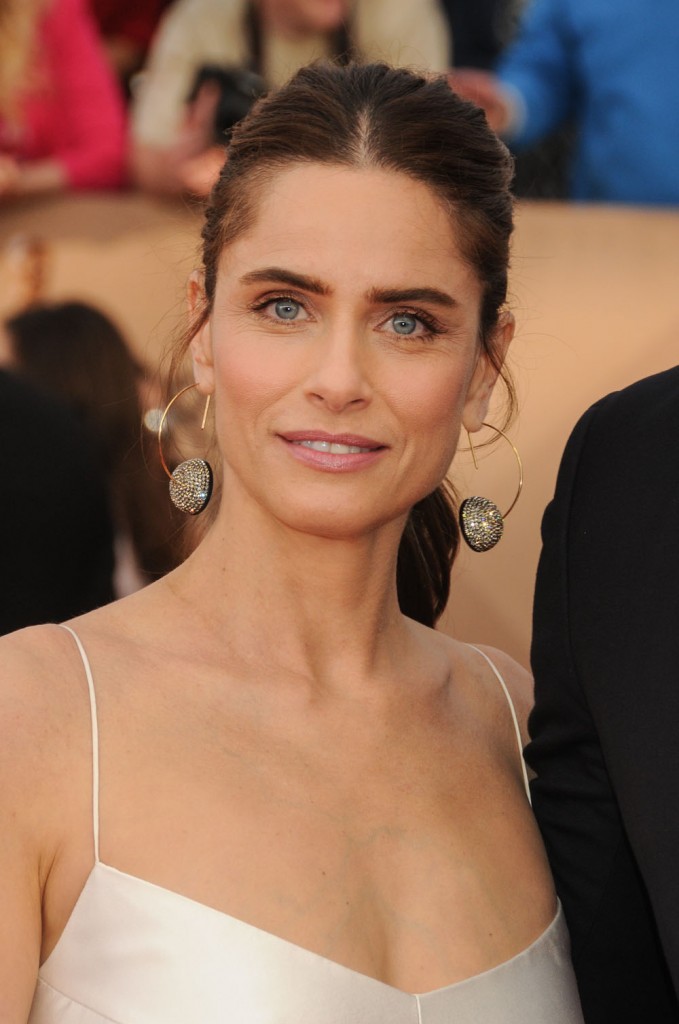 Giuliana Rancic was in a Gauri and Nainika black ballgown with black leaf applique accented by green and white. Do you know the expression "the dress is wearing her?"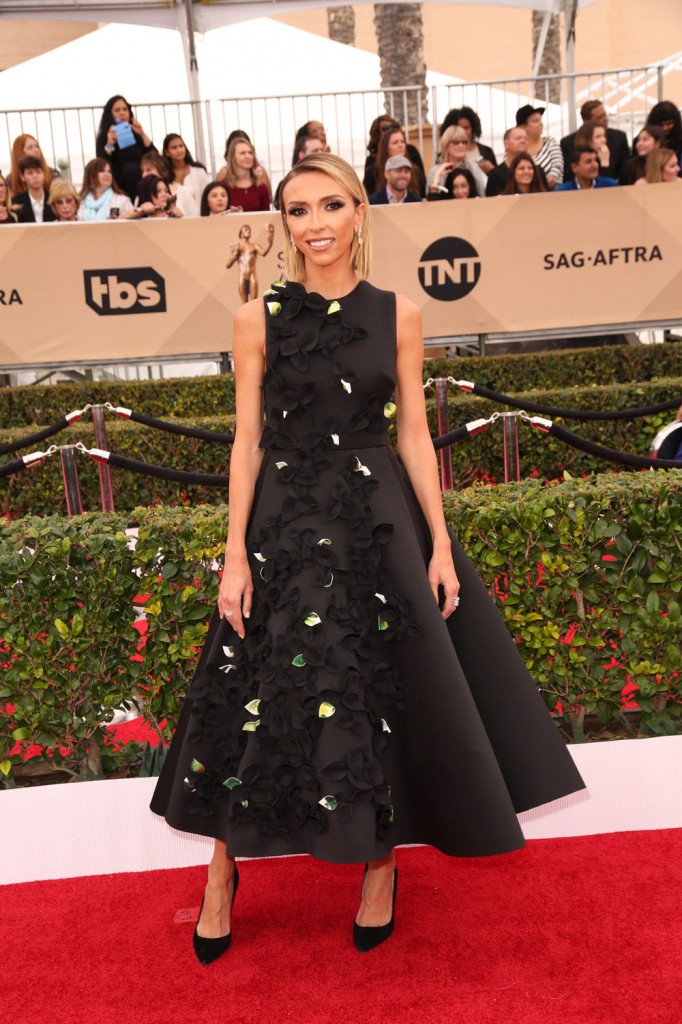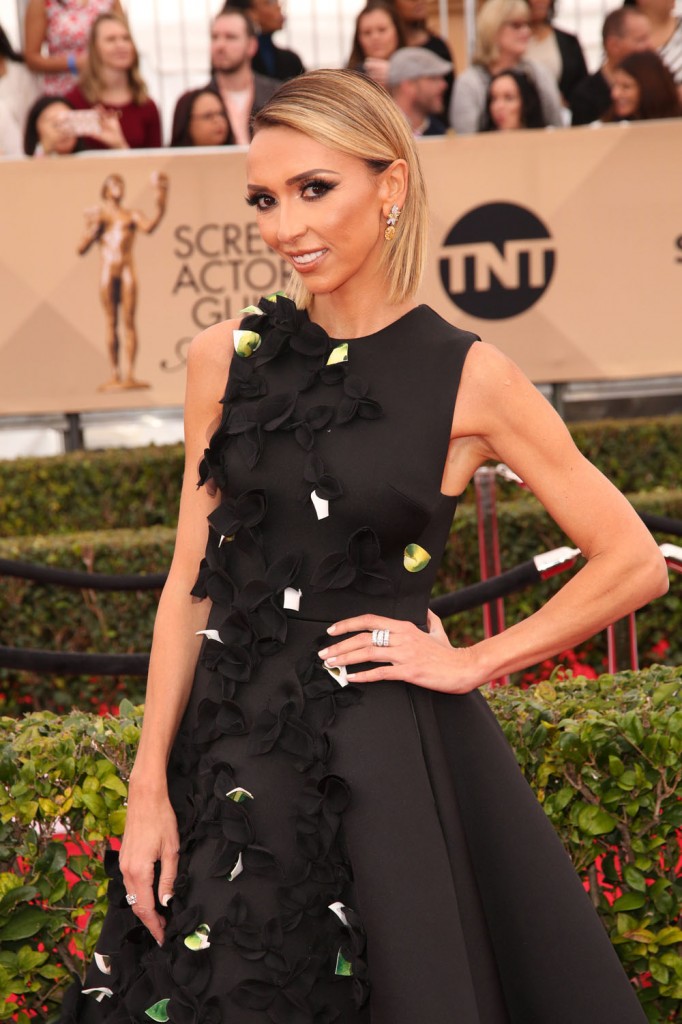 photo credit: WENN.com and Getty Images