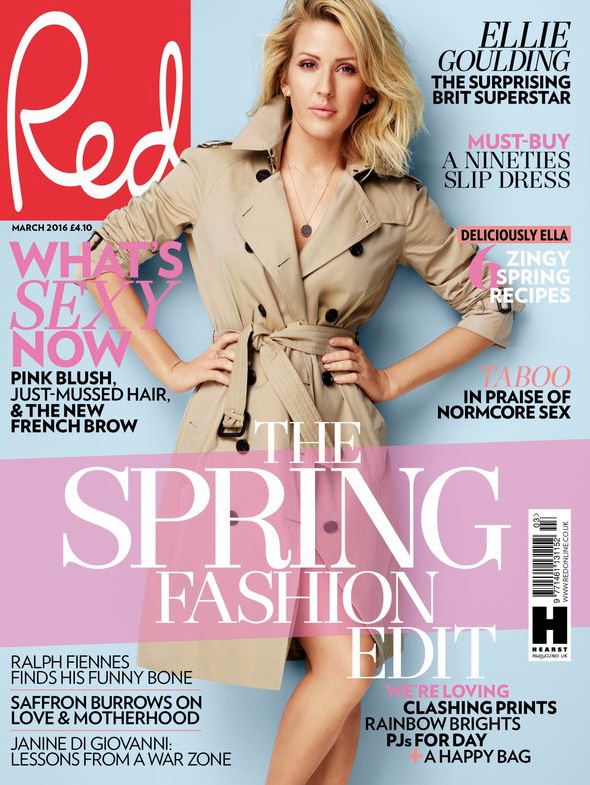 British singer Ellie Goulding, currently on heavy rotation on pop stations around the world with her hit "On My Mind," opened up to UK magazine Red for their March issue. Ellie talked fame, success and her relationship with McFly singer Dougie Poynter. Sadly, I didn't need to rack my brain to remember where I had heard of McFly, they played themselves in the 2006 Lindsay Lohan movie Just My Luck.(but I will admit that I forgot Chris Pine played Lilo's love interest in the flick – the brain can only hold so much useless knowledge.)
The 29-year-old British singer, who in the past hasn't minced words abut what she feels is the sexism still firmly present in the music industry, seemingly took aim at Chris Brown in this new interview, stating, "People who write songs and lyrics like 'These hoes ain't loyal', which I detest – I f–king detest it." She added, "All these songs about how I slept with this girl, didn't call her, whatever – well that girl might be the most epic girl ever! And then a female artist will get loads of shit for writing a song about a guy." Here are some additional highlights from the interview:
On working in the male-dominated music industry: "I'm kind to everyone I meet, but the blokes I work with know that I don't take any s–t, ever. I can fight better than most of the blokes I know – boxing, real fighting – and I do things that are traditionally meant for a guy going into the gym."

On success: "I think even when you've made the money, people still want to be doing the thing they love. I know in my heart that if I stopped doing this I would probably get depressed and it would defeat the object. I'd end up very free – but very miserable."

On misconceptions of being a pop star: "I would understand if someone saw me on the front of a magazine, looking glamorous, hair extensions in, lots of make-up, and think that was what I was all about. Because I love wearing make-up. And I do like that side of being a pop star. I've never denied liking that side of it. I just have to remind people that is secondary to what I do, which is write music. I write it all myself and there have only been a couple of exceptions."

On Boyfriend Dougie: "When I met Dougie, he had no game. He was just like, 'You're really cool, let's go out.' It was me that pursued him, very unexpectedly. Before him, I was having a single period and hating all men, saying never again, after a series of things that happened to me. I thought I was going to be single for a long while. But then I met him and was like, 'uh-oh, game over.' He was just so nice. So, you know, you don't throw something like that away so easily."
[From Red]
Dougie, huh? What adult male person goes by the name Dougie anyway? I actually kind of liked "Love Me Like You Do" (it was a million times better than anything else in the 50 Shades movie and I'm still in the "rainbows and love songs" phase of my current relationship) and Ellie seems like a nice enough person. She does get a little extra credit from me for doing her part to out the double standards that are still prevalent in the music industry, so more power to her.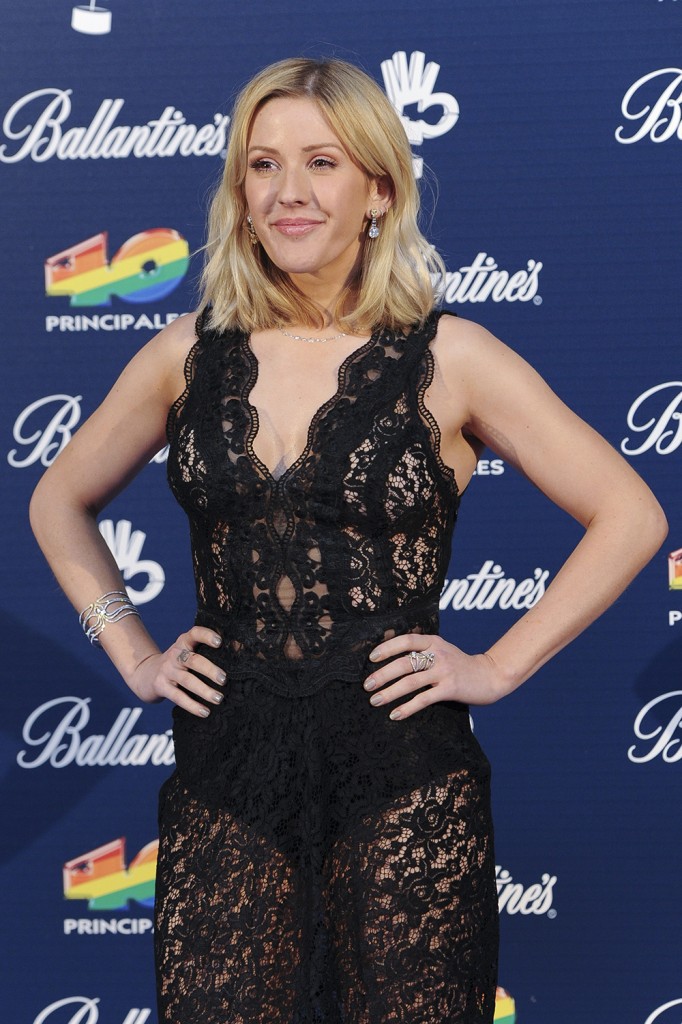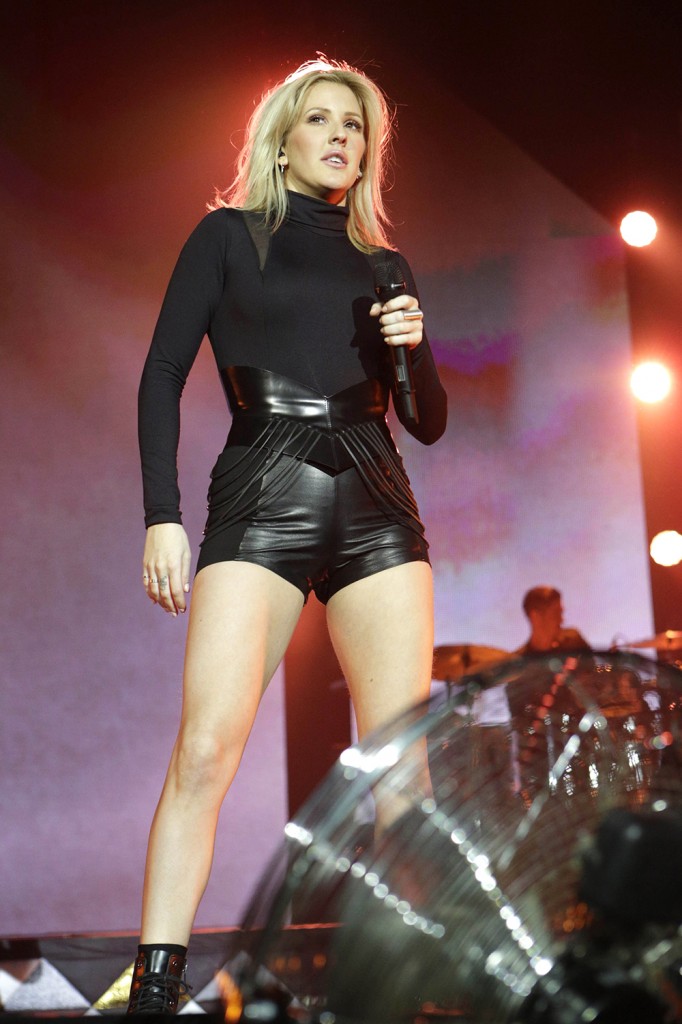 Photo Credit: Red, WENN.com and Getty