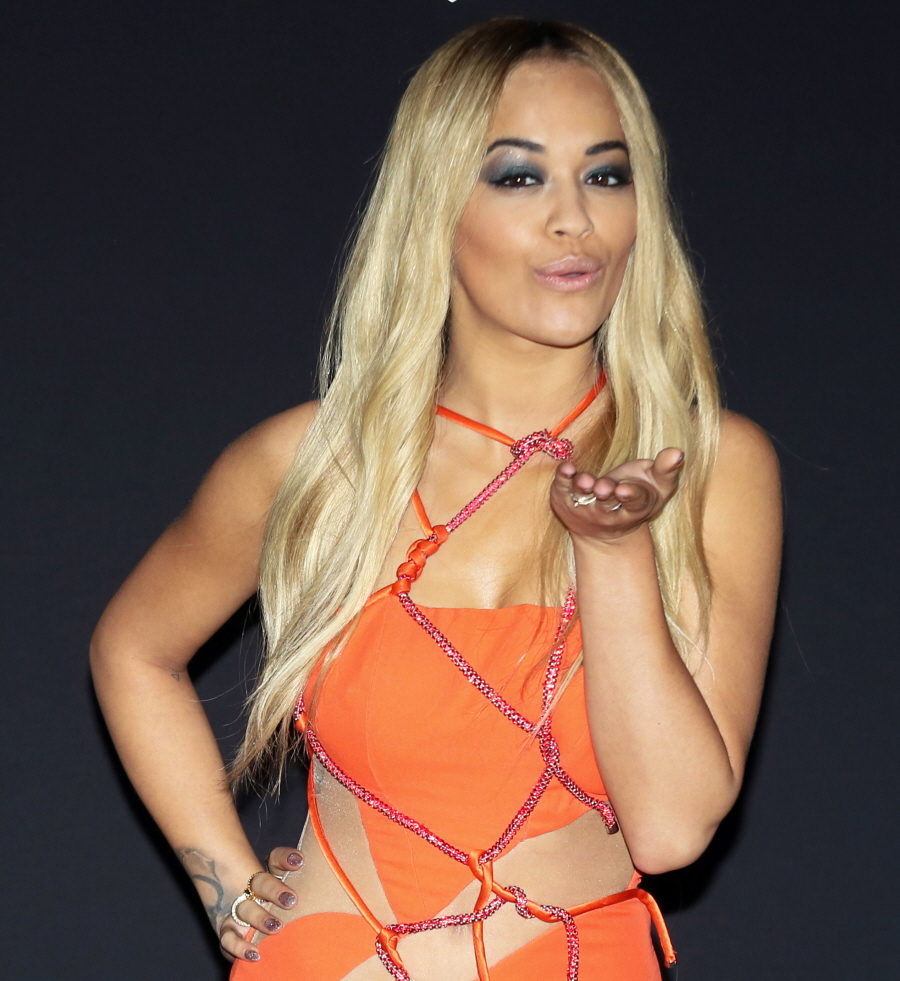 Here are some photos of Rita Ora at Paris Fashion Week last week. I've never really been interested in Rita Ora one way or the other – she seems to have fashioned herself as some kind of Rihanna/Beyonce hybrid and while she's got a decent voice, most of her career is hype. She's famous for being famous more than famous for having a great music career.
Anyway, back in December, Ora filed a complaint against her label, Jay-Z's Roc Nation. Jay-Z believed in Ora at one point, and he was often credited for creating her Rihanna/Bey look. He signed Rita to a five-album contract in 2008. Her complaint was that Jay-Z and Roc Nation didn't look after her career properly, that they were too focused on their expansion into athlete-representation, and that a "revolving door of executives" were not focused on nurturing her career with the same energy. The point of her complaint seemed like she wanted to be let out of her contract. Maybe. Well, that's what's going to happen now. Because Roc Nation has filed a lawsuit against Ora.
Jay Z's music label is suing his former protégé Rita Ora for breaking her recording contract and failing to deliver promised albums. The $2.4 million Manhattan civil suit filed by Roc Nation comes just six weeks after Ora sued the label in California, claiming record execs pushed her aside when they started representing professional athletes.

In the new suit, Roc Nation counters that it's spent over $2 million developing and marketing the British pop singer's still-unreleased second album. The label says the British "X Factor" judge was supposed to deliver a total of five albums when she signed with Roc Nation in 2008, but has only put out one.

Roc Nation says it scooped up Ora, 25, when she was an "unknown singer" and "has tirelessly promoted [her] career, investing millions of dollars in marketing, recording and other costs, which was instrumental in guiding Ms. Ora to her current level of success and fame."

The Los Angeles suit is still pending. Roc Nation says it filed the countersuit in Manhattan because Ora's contact specifies that any litigation between the parties must take place in New York. Ora's attorney, Howard King, said, "Jay Z has personally and graciously promised Rita complete freedom from Roc Nation, the details of which are now being finalized. We believe that Roc Nation's distributor, Sony Music, has required Roc Nation to file this action to preserve whatever rights Sony might have pending resolution."
Yes, I believe these complaints and lawsuits are about divorcing Rita and Roc Nation. But none of it looks good for Rita. I don't think I realized that she's only put out one album in seven years. But I did realize that someone was paying to hype this woman, and it's good to see confirmation of that. It costs $2 million to make Rita Ora into someone famous for being famous. There you go. And after Roc Nation lets Rita out of her contract, will any other label sign her?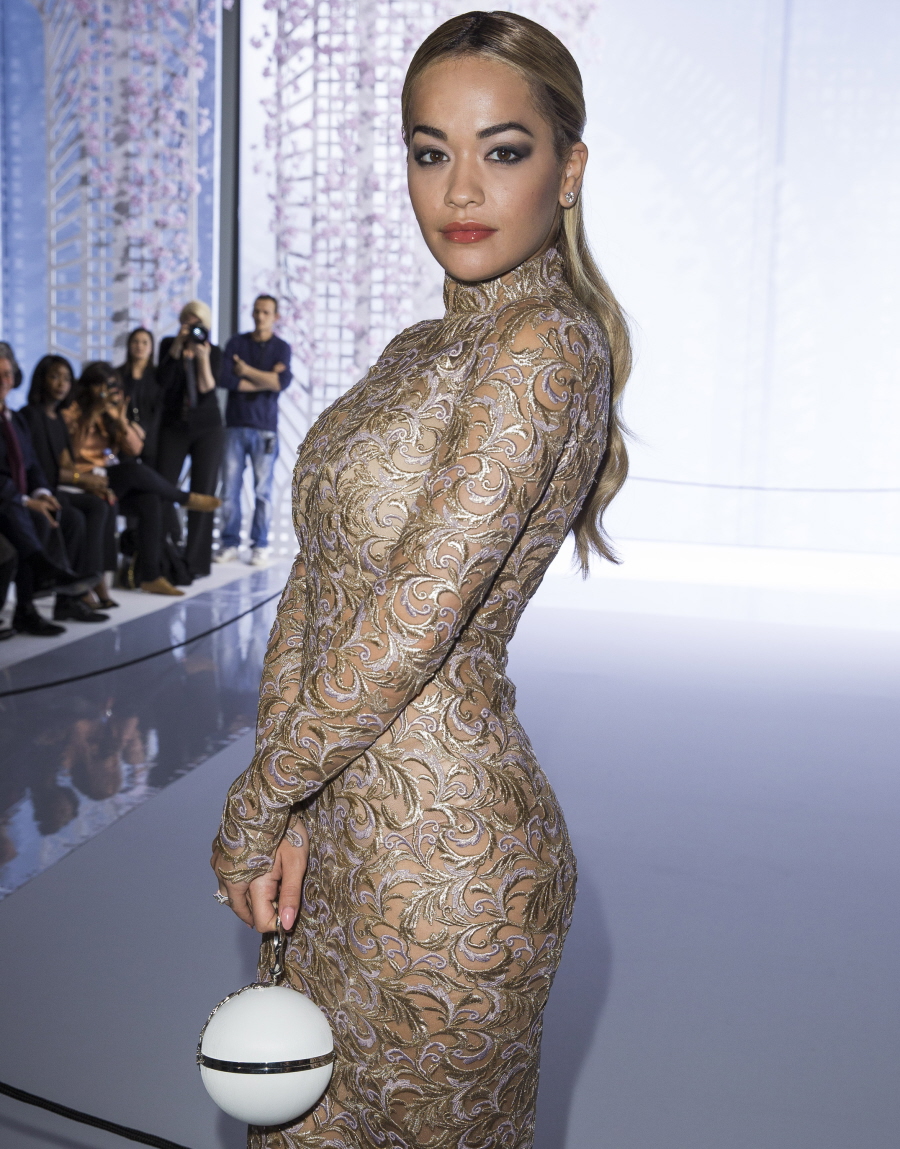 Photos courtesy of WENN, Getty & Fame/Flynet.