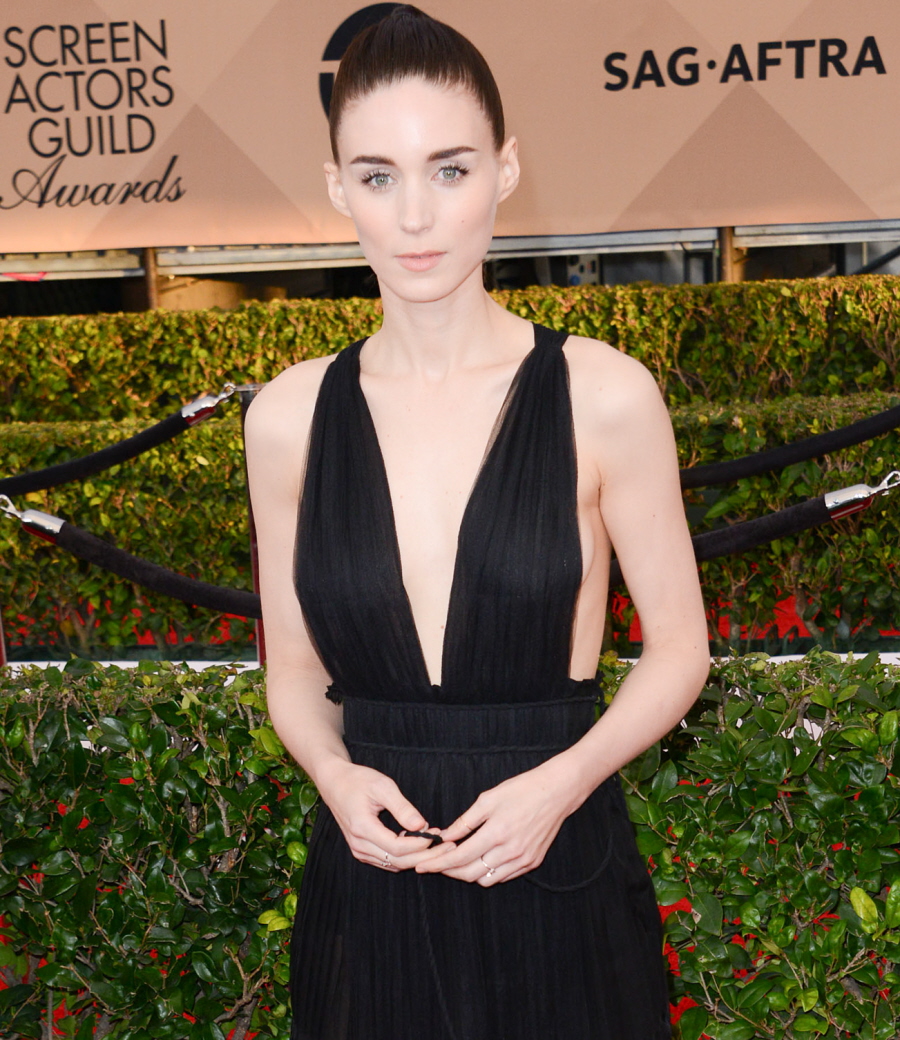 I've heard people say time and time again that Rooney Mara is extraordinarily beautiful and very, very talented. I just don't see it. I think she's pretty, of course, but she always looks/seems so sour and haughty to me that it's difficult to see anything else. As for her talent… I was thinking about this the other day: Rooney is getting the same scripts as Brie Larson, Margot Robbie, Emma Stone, Dakota Johnson, Emma Watson, Mia Wasikowska, probably Jennifer Lawrence too (I think J-Law sees #AllTheScripts). And in that field… Rooney seems like a difficult actress to cast. Ponder that when you hear this new casting choice: Rooney is in talks with Universal Pictures to play Mary Magdalene. THE Mary Magdalene. In what sounds like a straight-up bio-pic.
Rooney Mara is being pursued for the role and engaged in discussions to play Mary Magdalene in a new biopic from The King's Speech producer See-Saw Films. The project, backed by Universal Pictures International Productions, was first announced last month and is set to be an "authentic and humanistic portrait" of one of the most enigmatic and misunderstood spiritual figures in history.

Garth Davis — currently in post-production on See-Saw's Lion, also starring Mara — is directing the film from a script written by Helen Edmundson and Philippa Goslett. Production is set to begin next summer for an anticipated release in 2017.

"Rooney's raw, brave approach to performances, coupled with her deeply magnetic inner life, holds all the dimensions needed to bring to life one of history's most misunderstood woman — Mary Magdalene," said Davis. "Having worked with Rooney on Lion, I know she is a once in a life time talent."
"Deeply magnetic inner life"??? I don't understand that reference. Like, is he saying Rooney will be good as Mary Magdalene because she "seems" like a deep, intellectual person? That's how I'm interpreting it. While I don't hate the idea of a Mary Magdalene bio-pic, I absolutely loathe the idea of the insipid, dour Rooney in a Biblical epic. This just seems like really odd casting. And while we have no idea what the real Magdalene looked like – in classical artwork, she's usually portrayed as very fair and light – I'm sure some people are going to take issue with a white American actress playing a Jewish woman in Palestine in this time period. Perhaps we should be grateful that they aren't casting Blake Lively.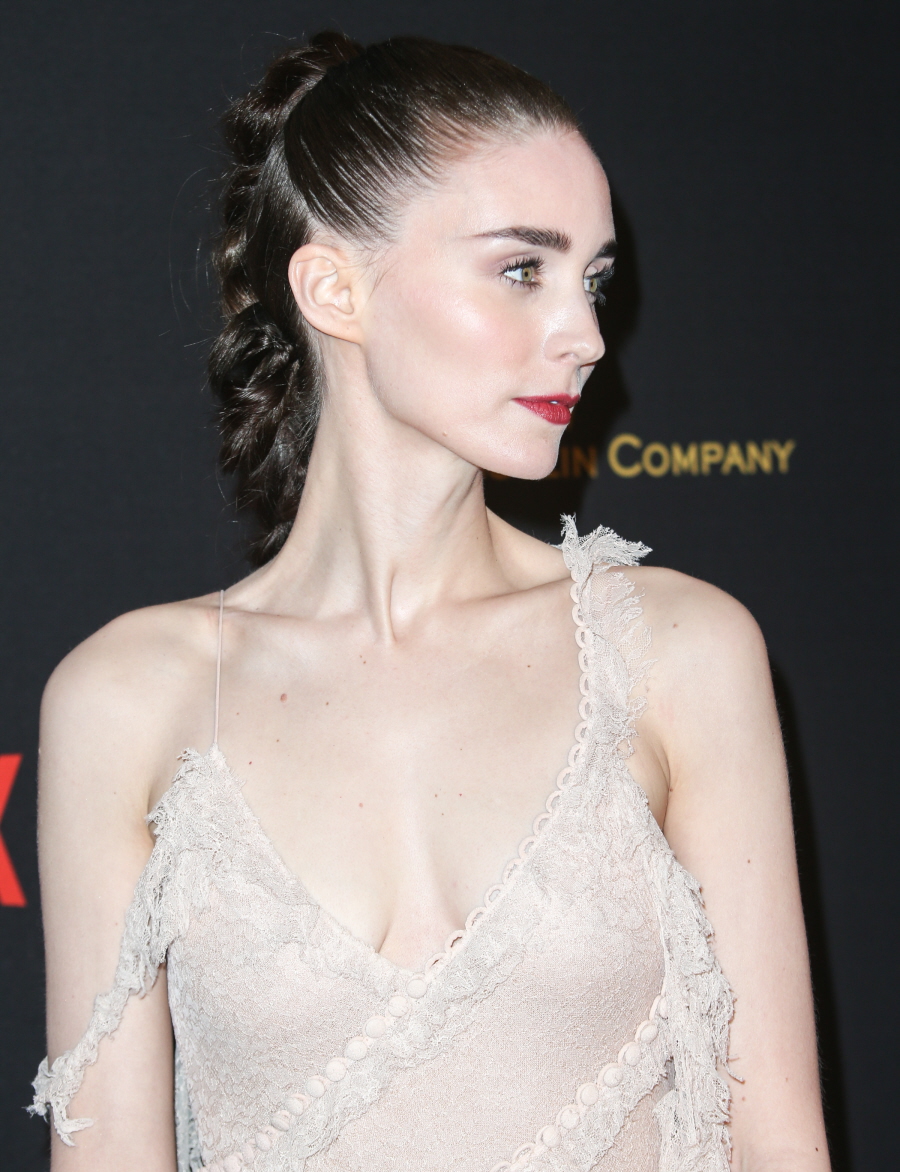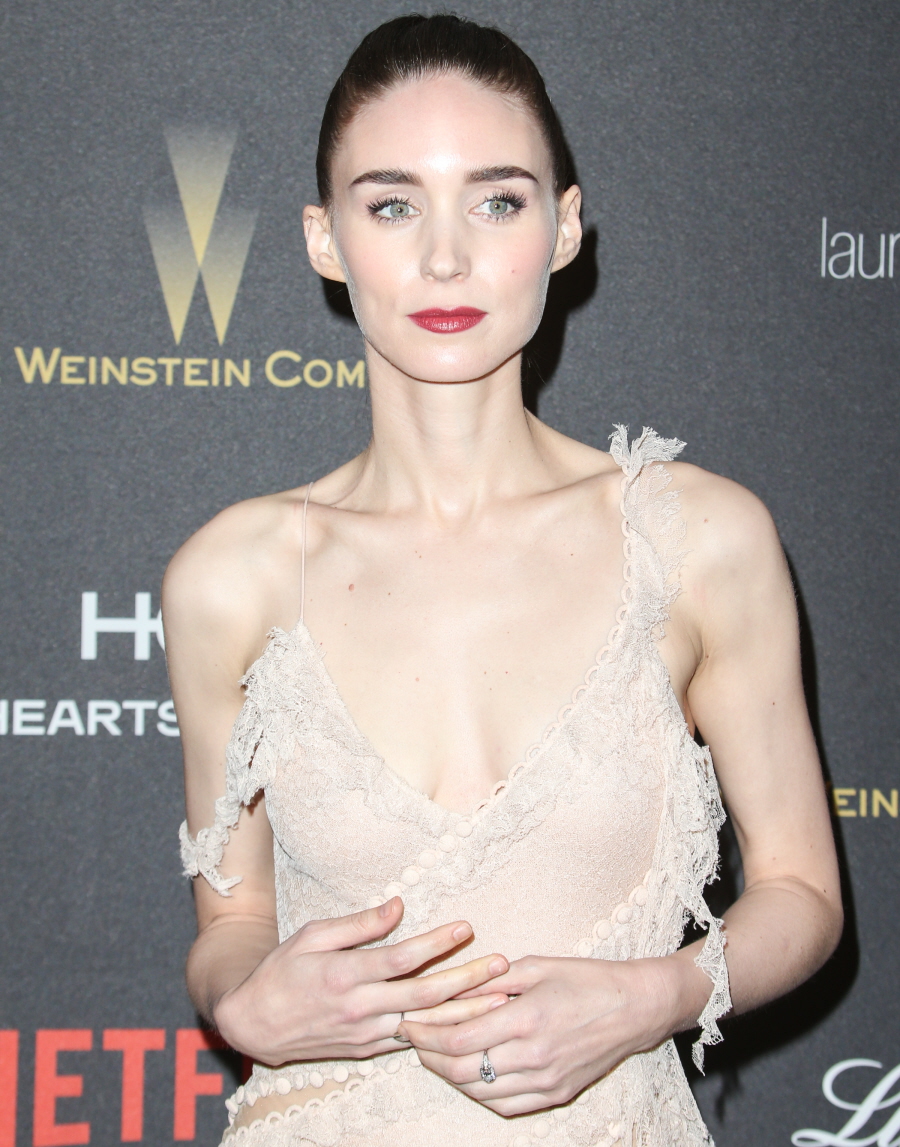 Photos courtesy of Fame/Flynet and WENN.